Statue of Liberty Bronze Overview:
YouFine statue of liberty bronze uses high-quality bronze and modeled by experienced stylists. Then, the goddess holds the torch of freedom in her right hand and the Declaration of Independence inscribed on July 4, 1776, in her left hand. She symbolizes freedom, breaking free from the constraints of tyranny. YouFine artists are able to reproduce this famous bronze sculpture 100% for you. Of course, when it stands at the door of the house, it would definitely bring the supreme power of struggle to the family. This impressive bronze sculpture is also a wonderful decoration for beaches, parks, gardens, amusement parks, and more.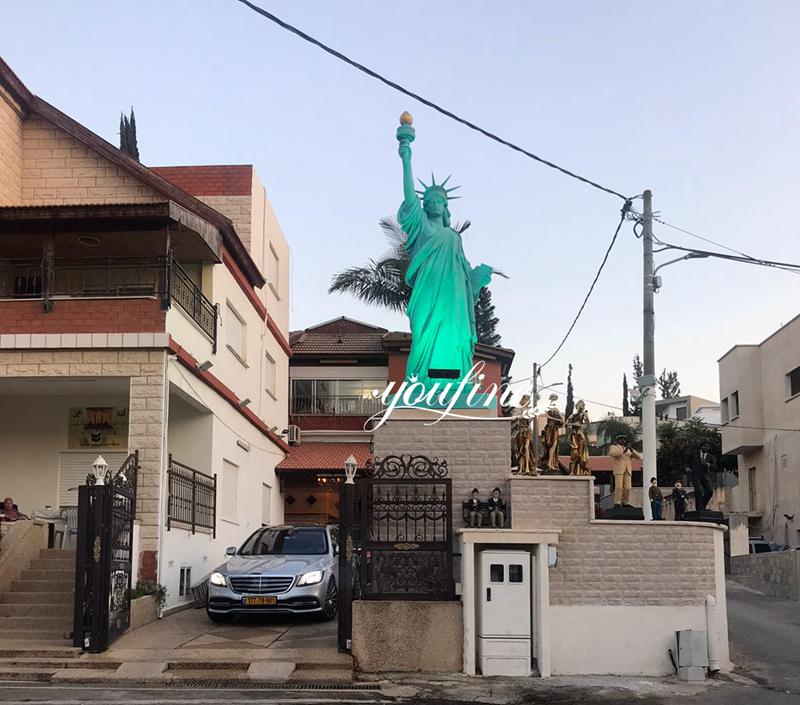 Origin of the Statue of Liberty:
We all know that French sculptors Bartodi and Gustave Eiffel completed the Statue of Liberty. And, France this sculpture gave the symbolized freedom to the United States in 1886 to celebrate the 100th anniversary of Americould independence. Since then, the Statue of Liberty in New York Harbor has welcomed millions of immigrants to the United States.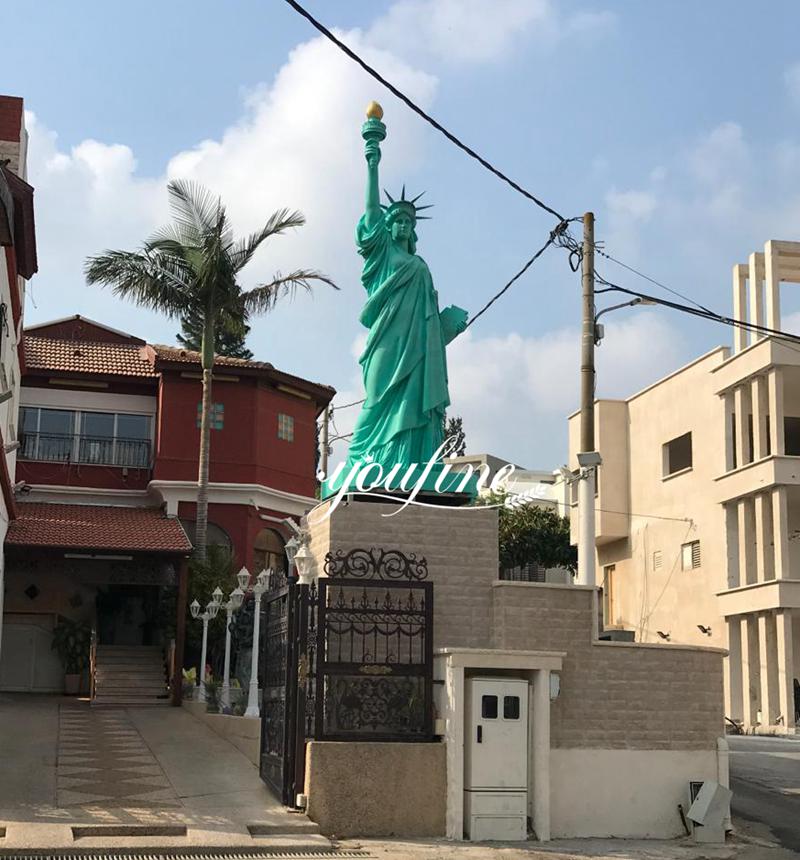 The Statue of Liberty is a huge neoclassical sculpture. And, this famous bronze figure depicts the statue of Libertas, the Roman goddess of liberty in robes. And, the full name of the Statue of Liberty is "Bronze Statue of Liberty International Monument". In addition, the official title of this sculpture is "The Statue of Liberty Shining the World". Moreover, this famous statue was the World Heritage List in 1984 as a cultural heritage.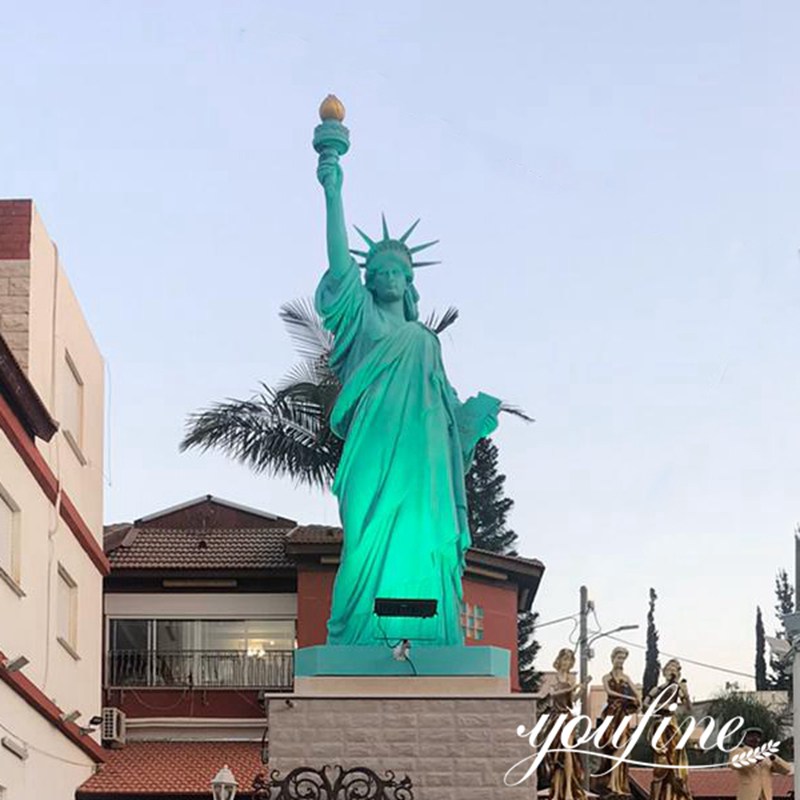 To Make a 1:1 Clay Model:
Whether a cast bronze statue of liberty has a perfect effect, its clay model plays an important role. YouFine factory makes 1:1 clay models before casting sculptures. Masters with rich modeling experience and superb modeling skills would do the clay models. And, the artist would spend a lot of time and effort sculpting the clay model and making sure that every detail is flawless. Thanks to beautiful clay models, there are thousands of beautiful statues of liberty bronze.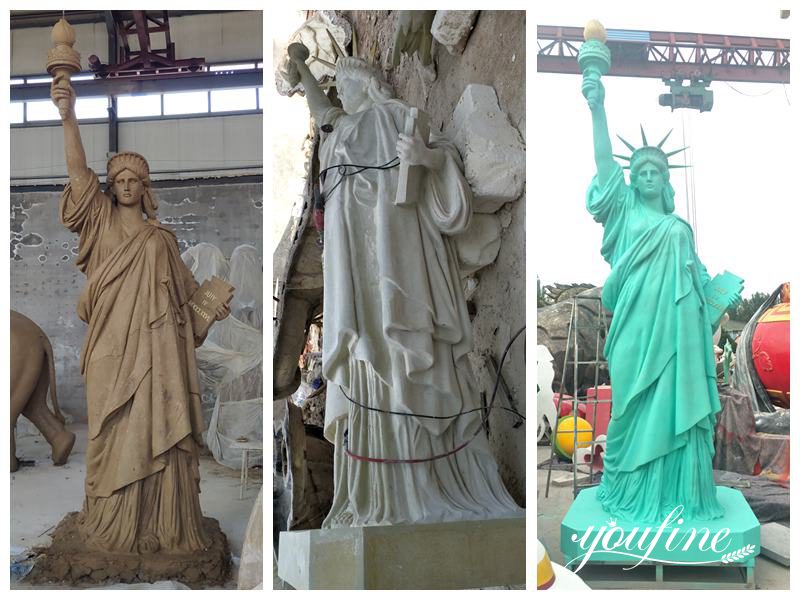 Why Choose YouFine Factory:
1. YouFine factory is a casting specialist for all kinds of bronze figure sculptures, we have been engaged in sculpture casting and exporting for more than 40 years.
2. The factory​​ guarantees that all sculptures are made of high-quality raw materials, and customers get high-quality materials at affordable and reasonable prices.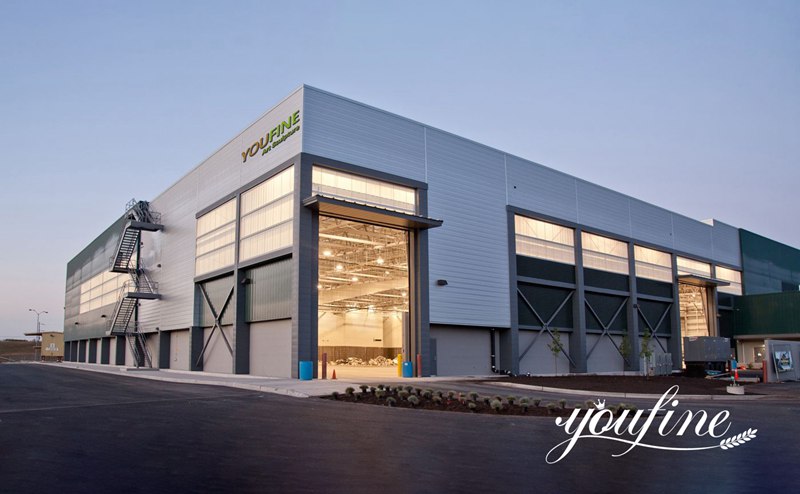 3. Different artists, experienced and skilled, are responsible for different processes of sculpture production. And every sculpture they make is a rare work of art.
4. There is a special quality control department to supervise the quality of the sculpture. They inspect every sculpture before packing, and only flawless sculptures are allowed to ship.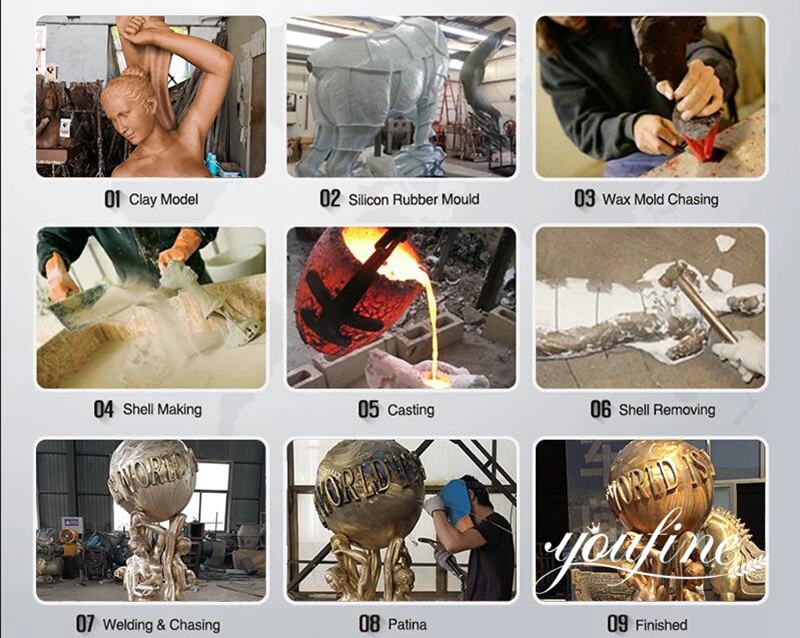 If you like this statue of liberty made of bronze, please contact us now. We have cast various types of famous bronze sculptures for sculpture lovers all over the world. Please trust YouFine, we would be your best choice.