1.The Introduction of Bronze Statue of Liberty:
Representing freedom, this bronze statue of Liberty, do you want to get this sculpture? Our outstanding clay mold designers and professional bronze craftsmen could completely restore this famous sculpture. And we could make the size you need according to your requirements, as well as we could also use different colors to paint this statue.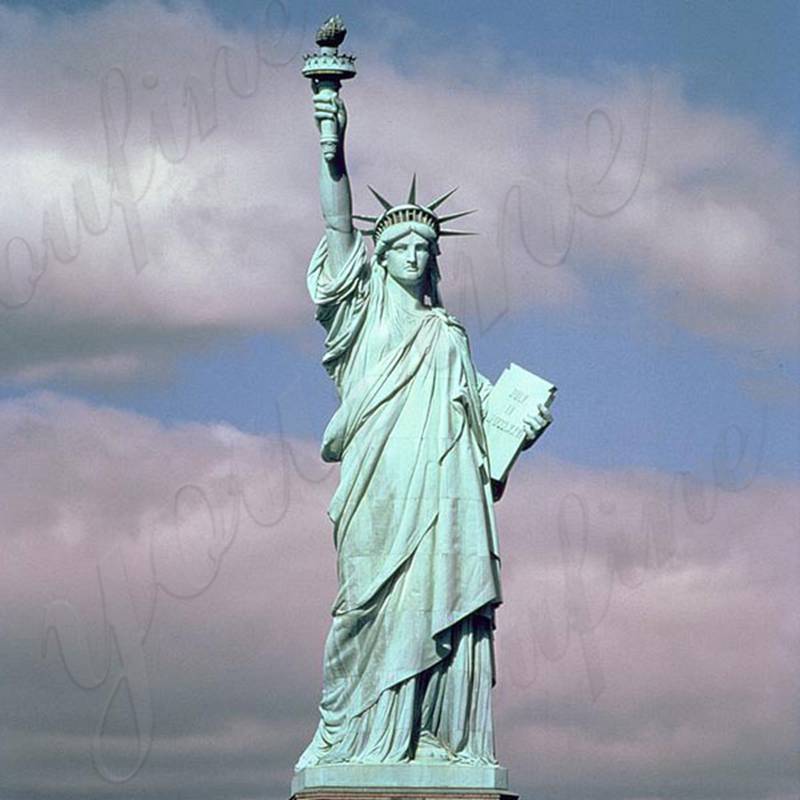 2.The Origin of the Statue of Liberty:
The Statue of Liberty, also as well known as Liberty Enlightening the World. It is a giant classic statue on Liberty Island in New York. Then this bronze statue was designed by Frédéric Auguste Bartholdi and finally installed on October 28, 1886. And it was a gift from the French Masonic Association to the US branch, and was the symbol of the Masonic was engraved on the pedestal of the Statue of Liberty.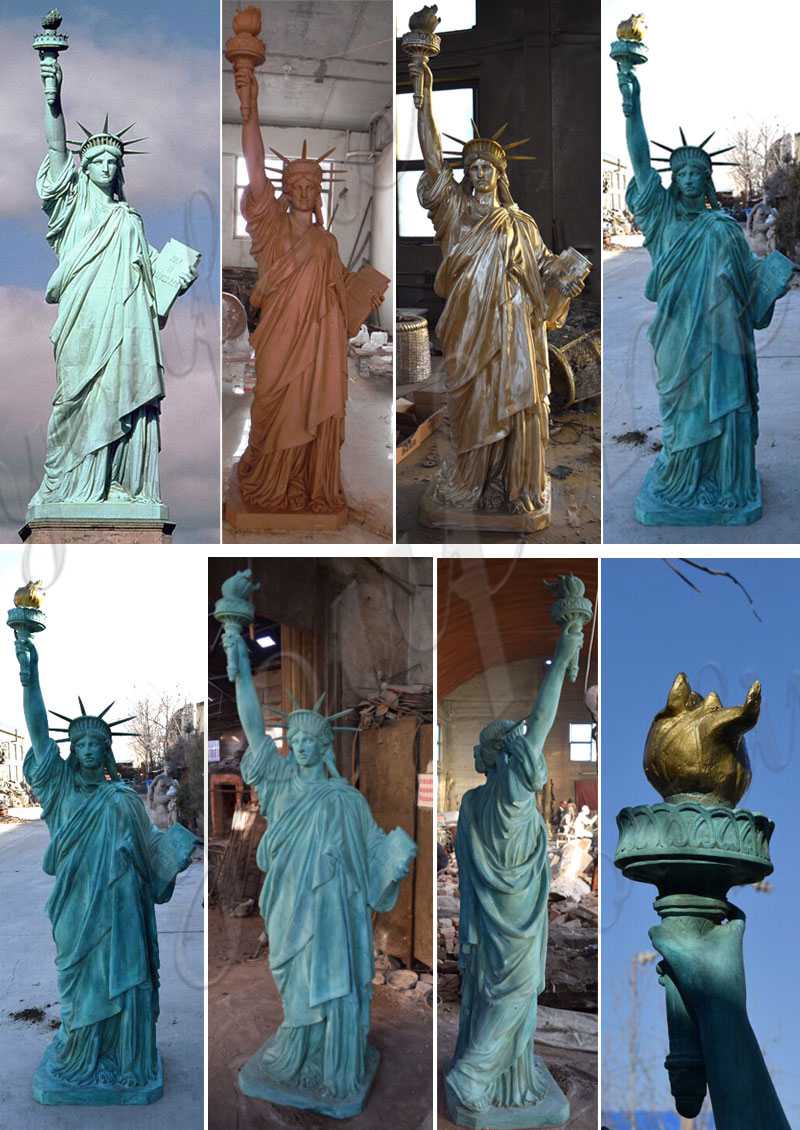 This bronze statue is a woman in a robe, representing the autonomous god in Roman mythology. She held the torch in her right hand. In addition there is a booklet in her left hand, and the date of signing the American Declaration of Independence with Roman numerals in the booklet: "JULY IV MDCCLXXVI" (July 4, 1776). And there was a broken chain at the foot. This statue is a symbol of freedom and the United States, and immigrants show a welcome signal. For centuries, the Statue of Liberty has been a shining symbol of independence. This huge sculpture has become a fixture for the New York skyline.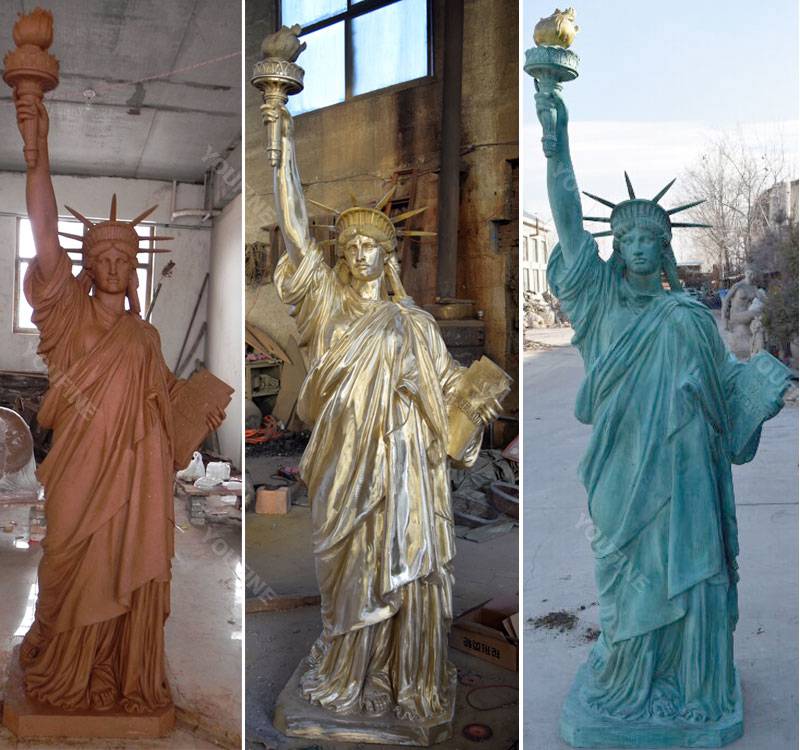 3.Why Is the Statue of Liberty Green?
The Bronze Statue of Liberty is a famous landmark with a signature blue-green color. However, it is not always green. Firstly, when the statue was unveiled in 1886, it was a shiny brown color, like a penny. By 1906, the color had turned green. The reason for the change of color of the Statue of Liberty is that the outer surface is covered with hundreds of thin copper sheets. Due to copper reacts with air to form a patina or verdigris. The verdigris layer protects the underlying metal from corrosion and degradation, which is why copper, brass and bronze sculptures are so durable.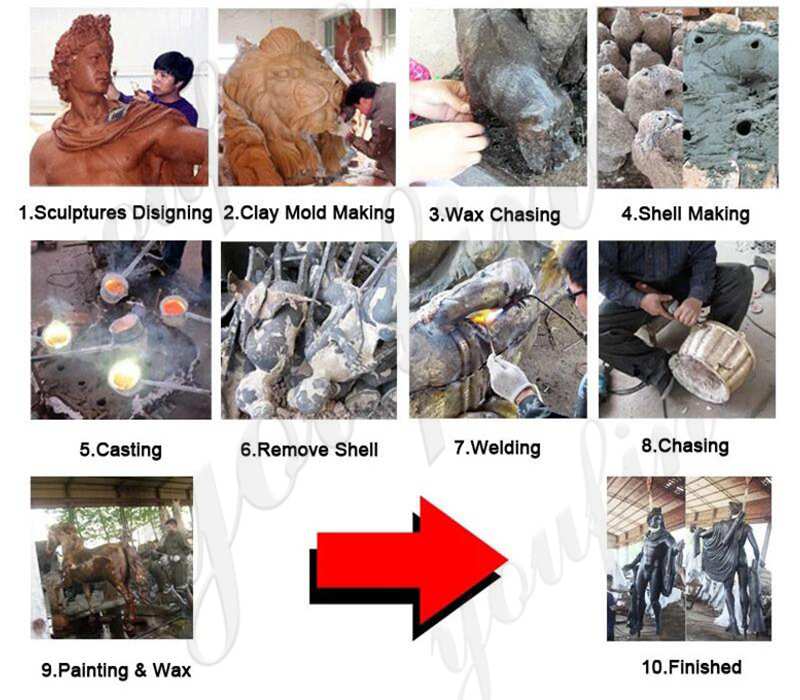 4. More designs of brozne statues: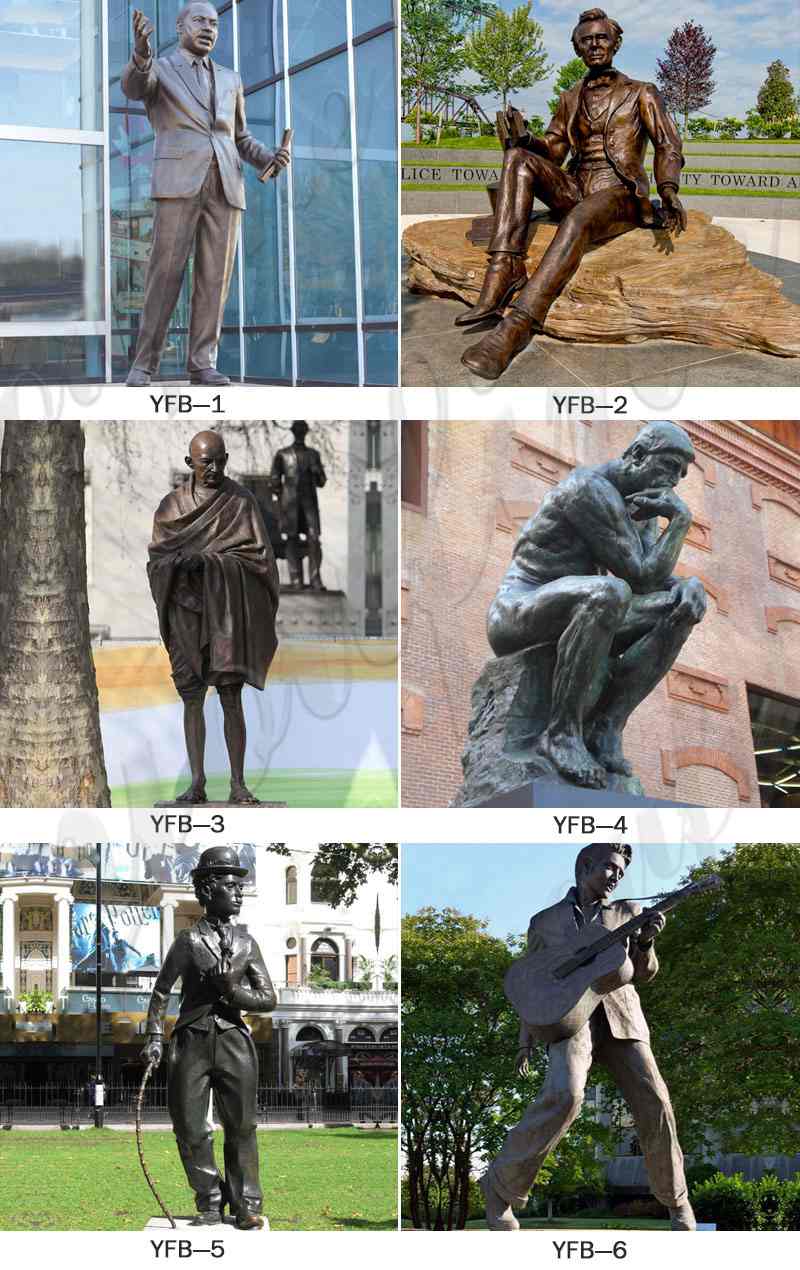 You Fine Bronze Foundry specializes in the field of bronze statues and sculptures for more than 30 years. Our various bronze statues have the good quality could be used for indoor and outdoor use for many years. Please contact us if you have any problems about our statues.