Large God Apollo Chariot Bronze Statue Detail:
This large god Apollo chariot bronze statue must be surprising. Among them, the Apollo is riding four horses, and the reins are pulled in his hands. And our amazing Apollo chariot and four horses sculpture is made of high-quality bronze materials. As well as the surface of the sculpture is painted in classic bronze. Of course, you could choose other colors you want, such as antique black and brown. All the details are so fascinating. It is the best choice for any outdoor garden or large public place.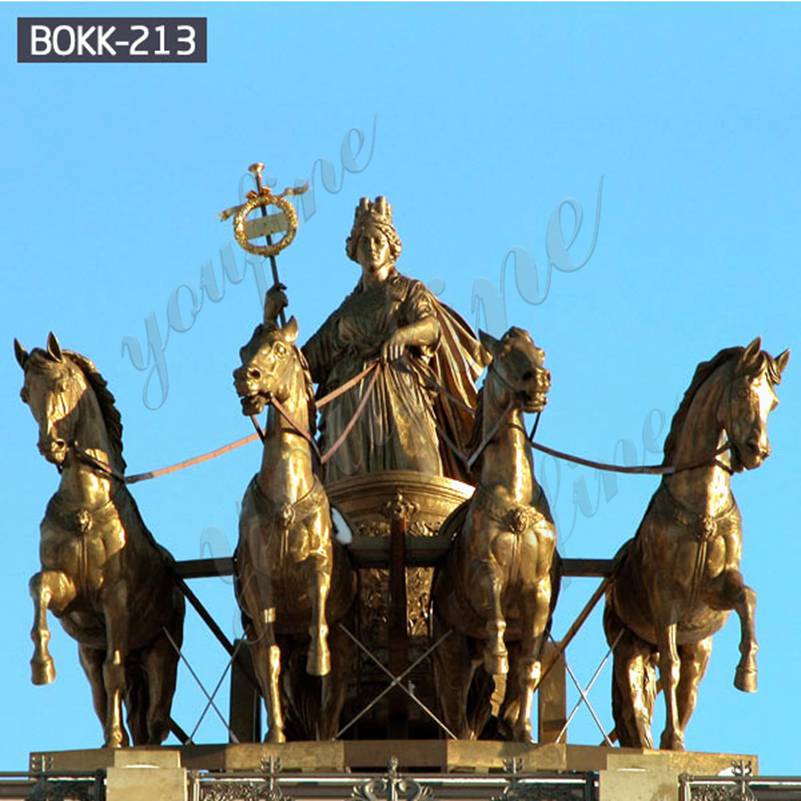 The Advantage of Our Bronze Statues:
This large god Apollo chariot bronze statue is one of the most popular sculptures in our factory. We have the specific size and model of this sculpture. Moreover, our carving craftsmen also have rich experience in sculpture making. Therefore, we could quickly complete the sculpture for you.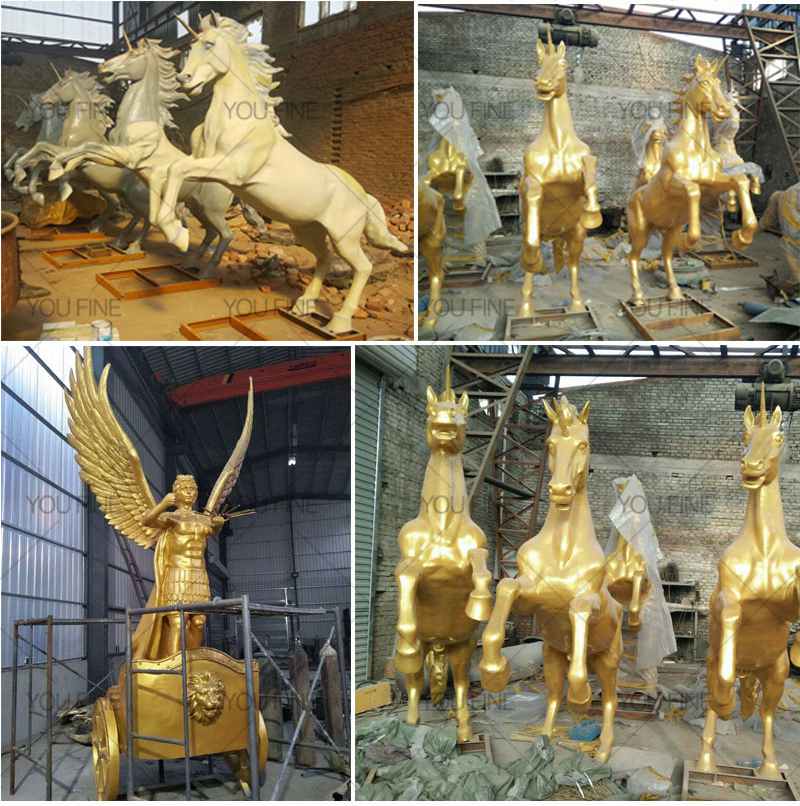 As well as, we would produce under the condition of ensuring quality. We always put the quality of the product in the first place, so we would not ignore the quality of the bronze statues we make in order to speed up the progress.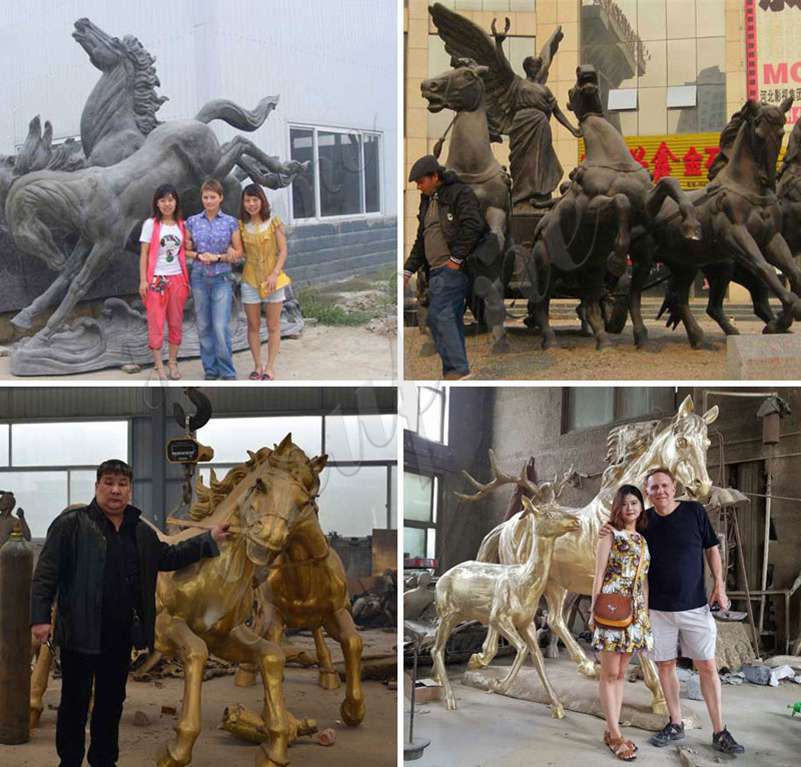 More Designs of Bronze Horse Sculpture:
As a leading manufacturer of bronze sculpture with more than 35 years of experience. We could specialize in bronze horse sculptures of different styles. Such as life-size bronze horse sculpture, antique bronze horse, bronze running horse, bronze standing horse, bronze jumping house, bronze flying horse, bronze horse with warrior, Chariot, etc. Available size is from 70 cm to 200 cm or even more higher and larger.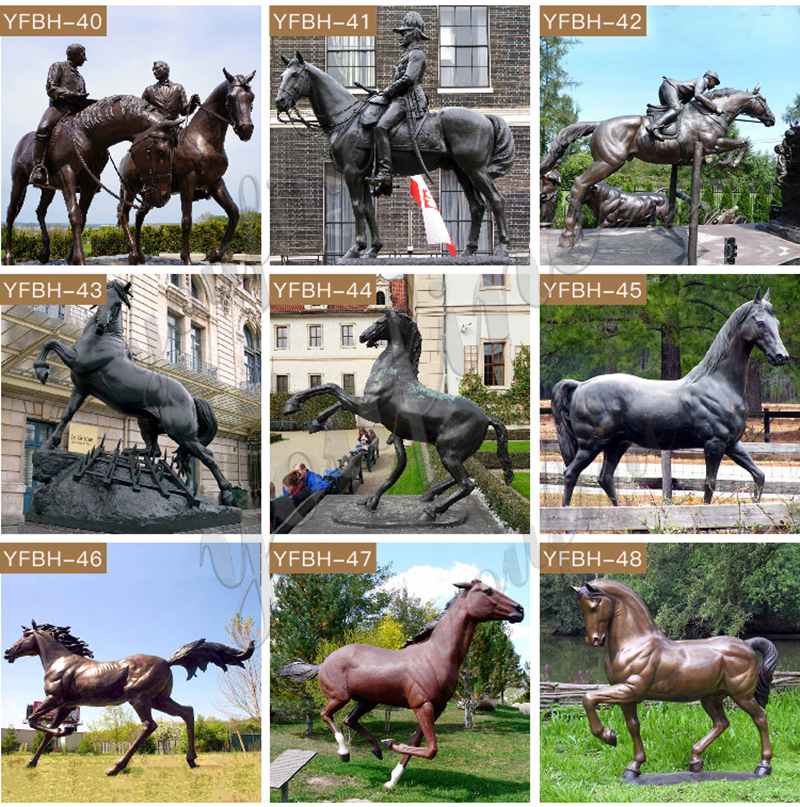 Please believe that our factory is a professional casting factory. So we could certainly provide you with the best quality a series of bronze sculpture works, and the price is affordable for you. Please feel free to contact us to get the latest price about our Apollo chariot bronze statue, we would reply to you in the shortest time.