Yoga Sculpture Description:
YouFine bronze yoga sculpture accurately captures the yoga postures. This sculpture beautifully captures the strength, fluid movement, and calm heart of the yoga practitioner's body. We could see the expansion of yoga. The practitioner folds his legs, puts his hands on his legs, and enters the meditation state of the yoga sculpture. Her eyes were closed tightly, and the expression on her face was very natural.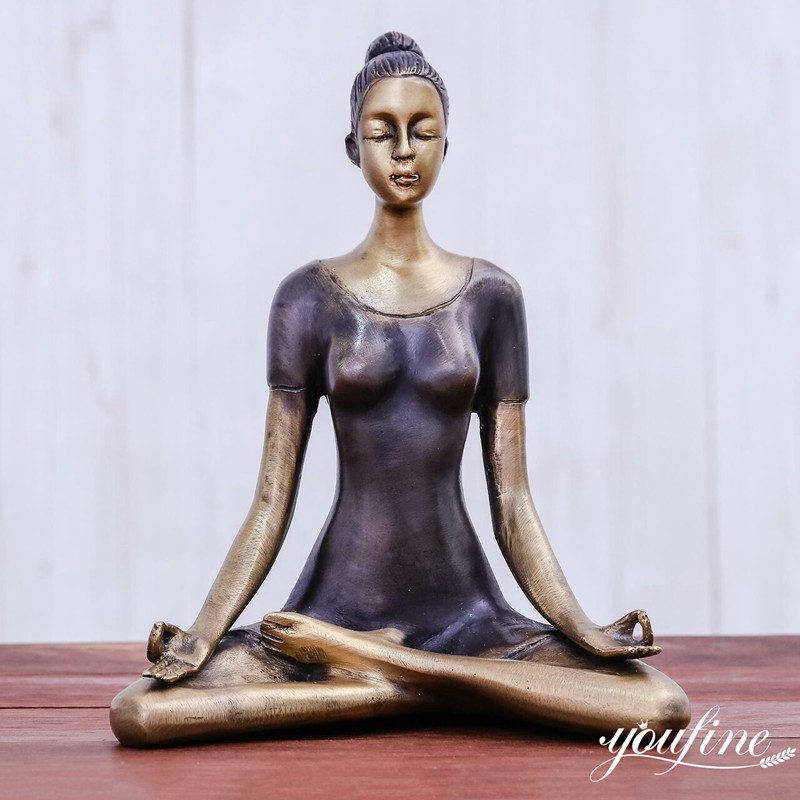 Reasons Why People Like Yoga:
Nowadays, with the rapid development of information technology, women's bodies would have some health problems due to bad habits such as work. And these phenomena are increasing, and people also have cervical spine problems. The movement has become an inevitable trend. Of course, there are many ways to exercise. Many of us like to run, and many people choose to go to the gym to practice yoga. Yoga has become a way for many people to cultivate their bodies and minds. You could choose to buy our yoga sculptures to give you spiritual support and accompany you to exercise together.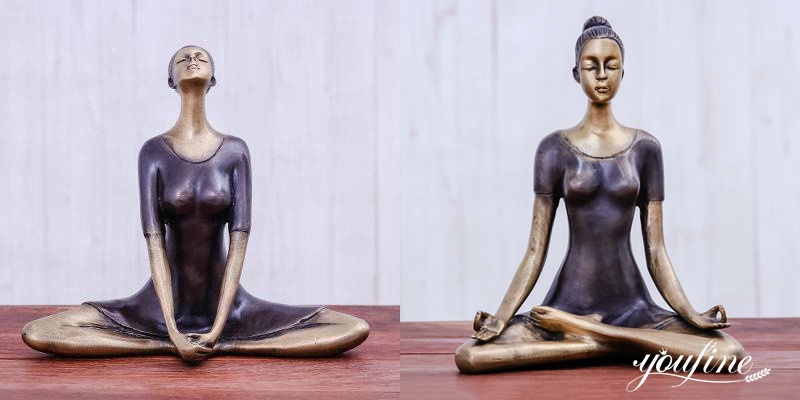 Yoga Comes From India:
Yoga originated in ancient India and is one of the six philosophical schools of ancient India, seeking the principle and method of the unity of heaven and earth. It has become a common exercise method for people. Yoga postures use ancient and easy-to-master techniques to improve people's physical, psychological, emotional, and spiritual abilities. Yoga is a sport of harmony and unity of body and mind. Many girls now achieve their desired weight by doing yoga to lose weight.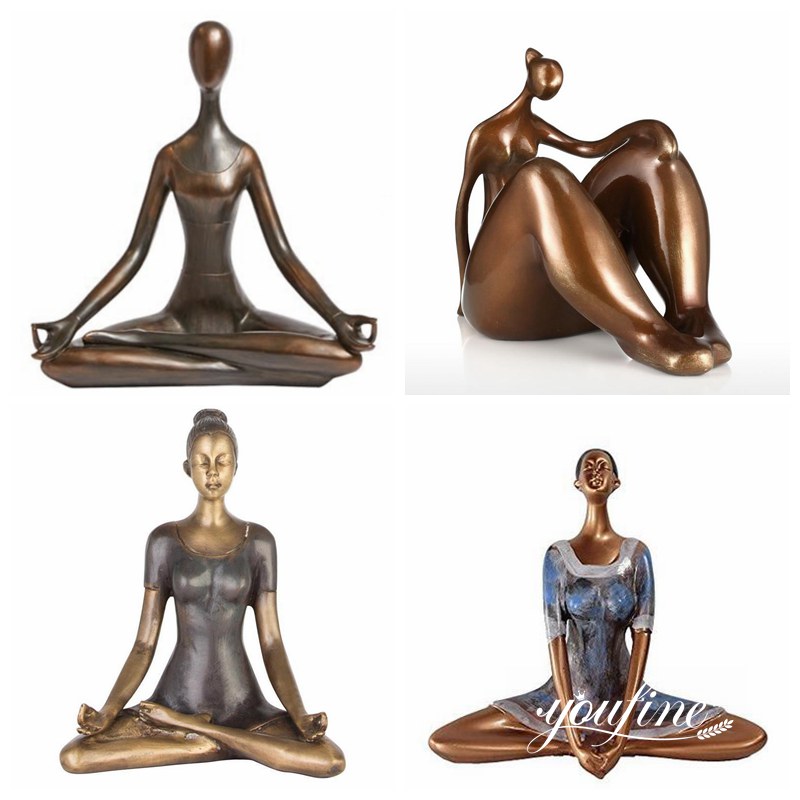 Natural Chemistry Coloring:
YouFine bronze yoga sculpture has exquisite details and smooth reflective gold finishes. Our artist captured the reflected light perfectly. They use chemical coloring methods to make the color of the sculpture very natural. Of course, our yoga sculptures are suitable for various gyms and meditation rooms. You could also give it as a gift to your good friends. Beautiful things always attract a second eye.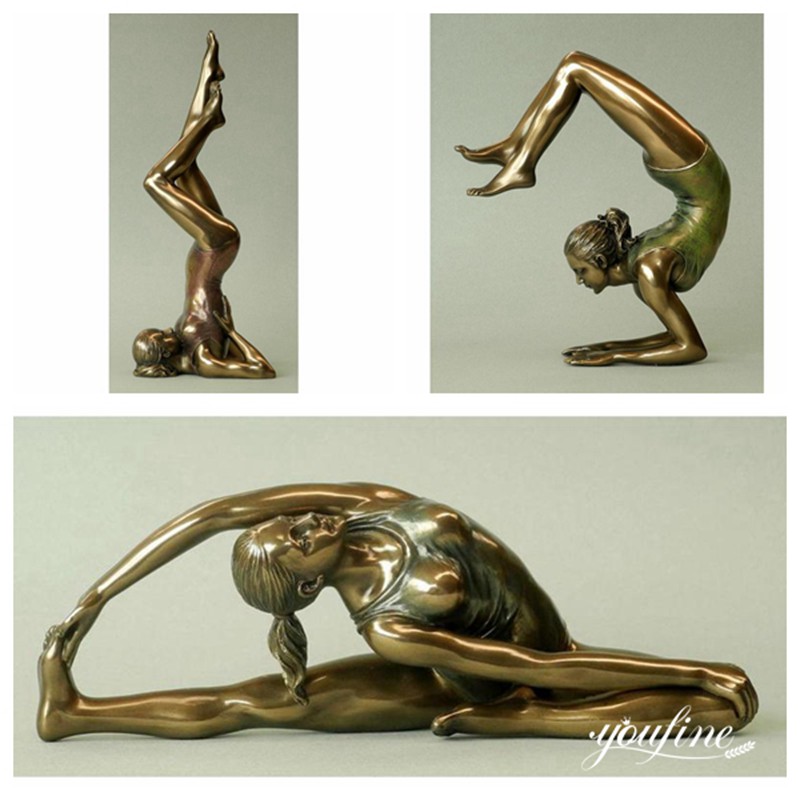 Different Yoga Poses:
We often see that many people use different postures when they contact yoga. Of course, with the passage of time and the body's ability to withstand. Yoga poses are becoming more and more complex and beautiful. Sometimes we could see the whole person standing with their head up, or some people use their legs to pull hard fitness equipment. They are all to increase the strength of different parts of the body. And also to shape a beautiful figure.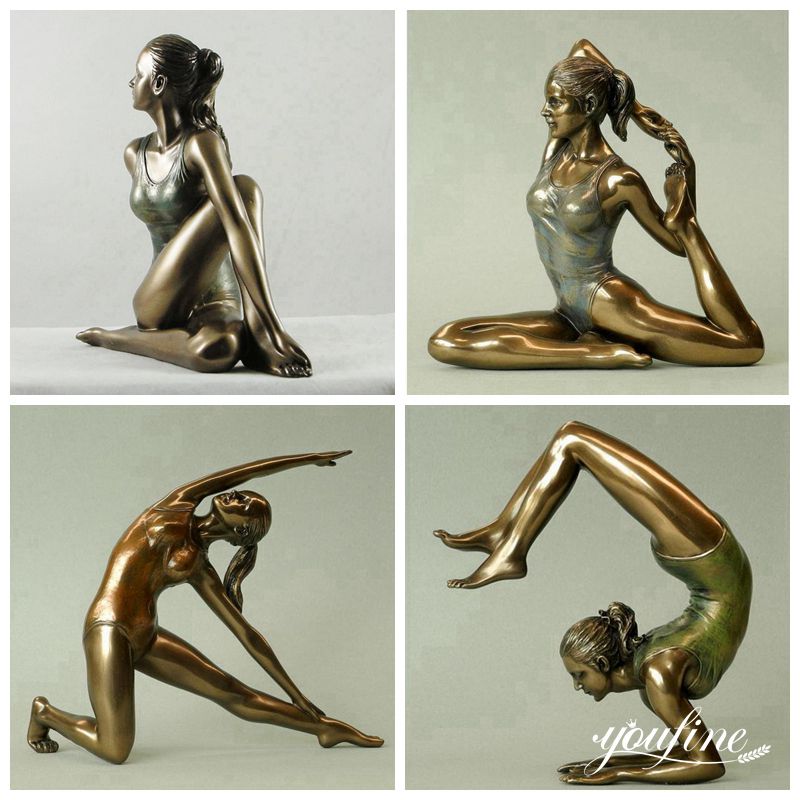 If you are interested in this sculpture, please contact us immediately. Put an exquisite yoga sculpture in your room, you would want to learn its movements and exercise.