Custom Bust Sculpture Details:
We could clearly see that this is a very kind old man. This custom bust sculpture has a smile, and his eyes are full of emotion. Moreover, the old man was holding a pen in his hand and several books under his arm. Obviously, it makes us feel that he is a grandpa with profound knowledge. In addition, this old grandfather is still wearing a suit and tie, he is so vivid. It was as if a real person appeared beside us.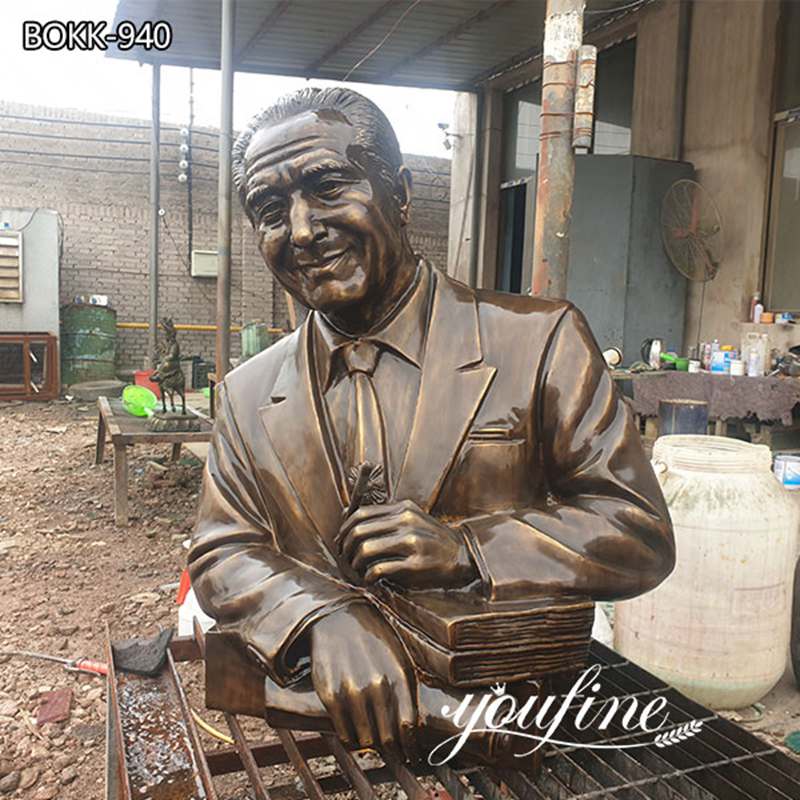 Most Realistic Clay Sculptures:
You Fine has professional clay model artists who are very good at making character models. We could satisfy you with the customized custom bust sculpture size you want. And our artists are very professional. They are industry elites. They have learned clay model carving since childhood and mastered all the skills and essence.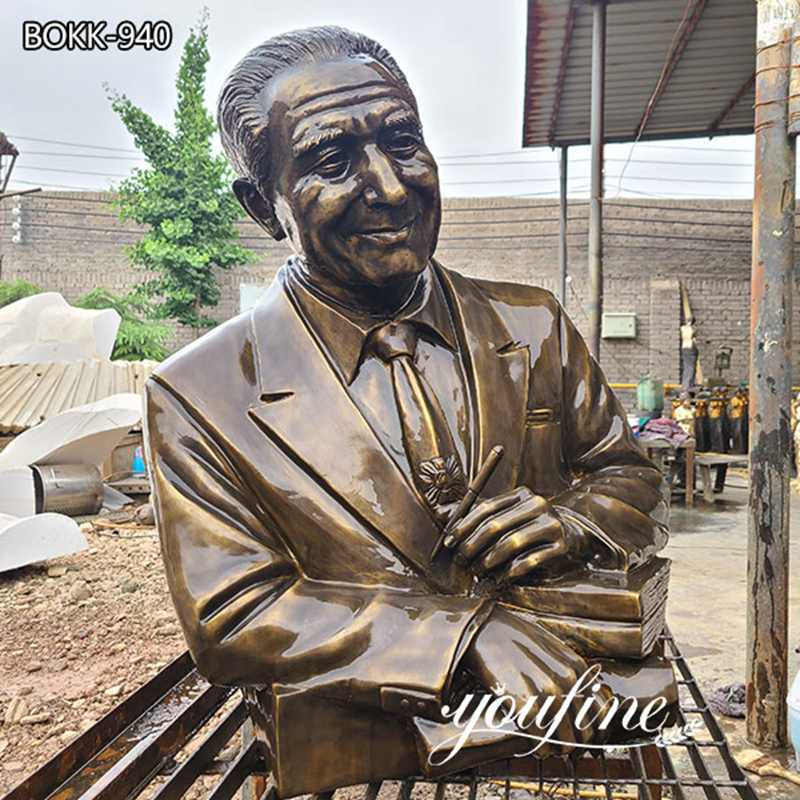 Why Choose YouFine Sculpture?
YouFine has been focusing on bronze sculpture casting for many years. Our factory has many years of experience in ring sculpture art since 1989. We are a well-known factory for sculpture design. YouFine sculpture design integrates Chinese and Western sculpture art. We have an independent design and construction team, so our sculpture design combines the nobility and elegance of Eastern civilization and the romantic and elegant European style. Therefore, our bronze sculptures are deeply trusted and loved by Western customers.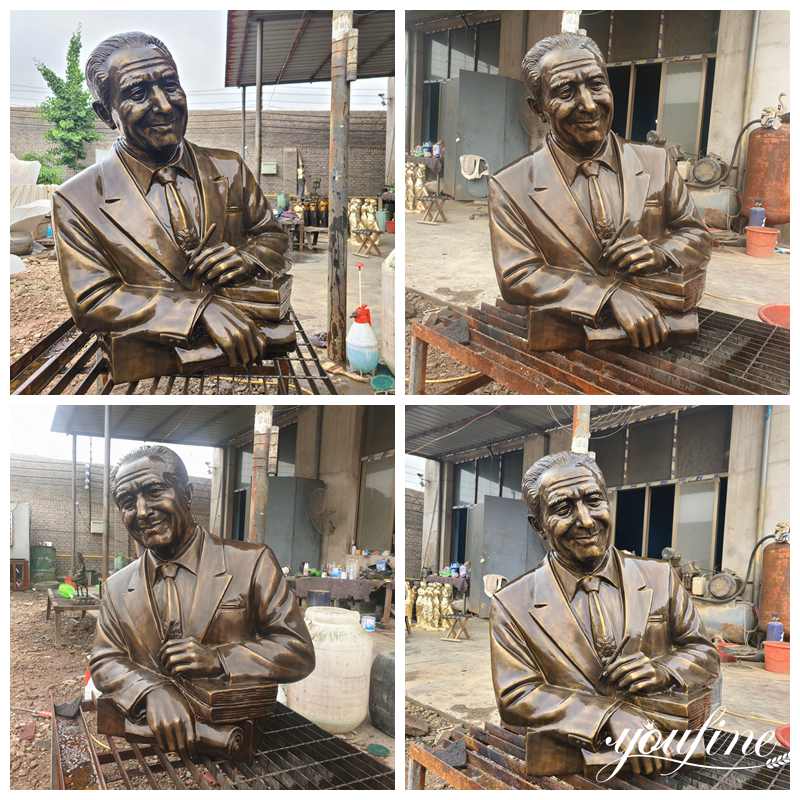 Achievements of YouFine Sculpture:
YouFine's custom bust sculpture works are spread all over the world. We have participated in large-scale landscape engineering projects, and have been a complete success, and our customers are very satisfied with our bronze sculptures. One client said: Since I got the YouFine sculpture, every time I go home, I feel that the whole community has a special sense of home and destination, and it is especially warm. Another customer said: Our company building machine is decorated with various bronze sculptures. Every time a customer comes over, they feel that our company's decorations are more individual and classy.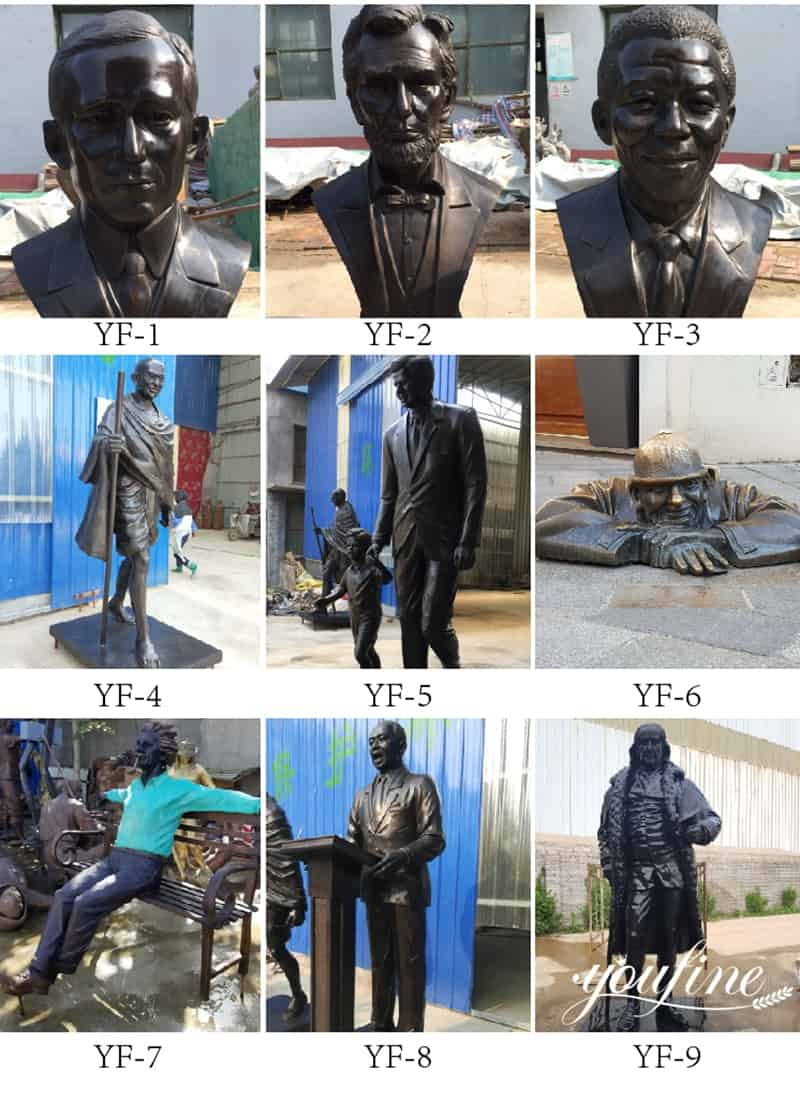 Quality Service:
YouFine's bronze sculptures have a century-old quality guarantee. We have our own factory, so it belongs to factory direct sales. So our price and quality are the best choices for you. We provide door-to-door, free customized service. And our staff are very professional and could explain our casting advantages in detail to you.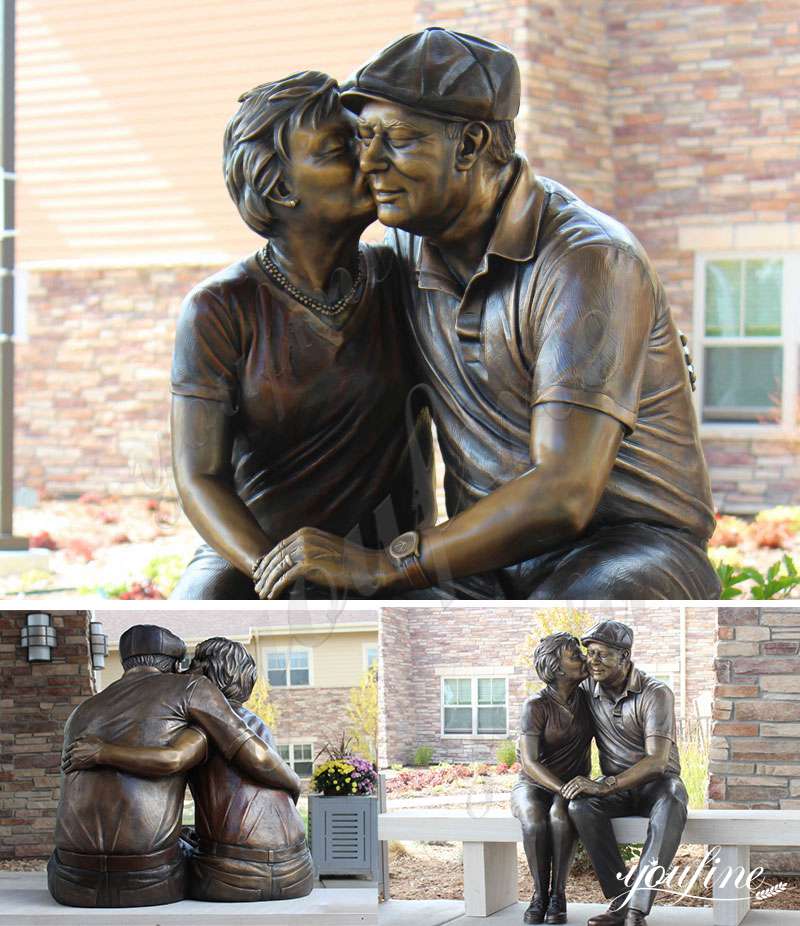 You could contact us immediately. Get a series of custom bust sculpture models and the largest discounted price.