Benjamin Franklin Statue Description:
There is no doubt that Benjamin Franklin is the first scientist and inventor in American history with an international reputation. His contribution has changed people's lives and brought more convenience to mankind. YouFine Factory's bronze Benjamin Franklin statue's clothes and figures are very realistic.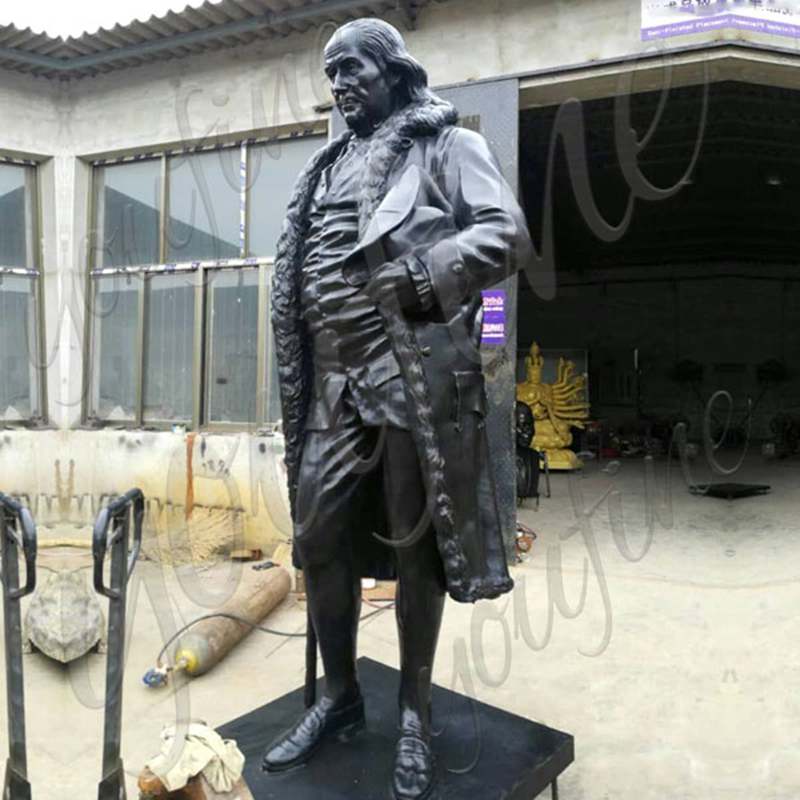 Benjamin Franklin's Contribution:
Benjamin Franklin's contribution to physics is mainly in electricity, and he is one of the pioneers in exploring electricity. In terms of optics, he invented bifocal glasses for the elderly, which could see things close and far away. Benjamin Franklin is not only an outstanding scientist but also an outstanding social activist. He spent a lot of time in his life engaged in social activities. Therefore, he won the respect and admiration of many people.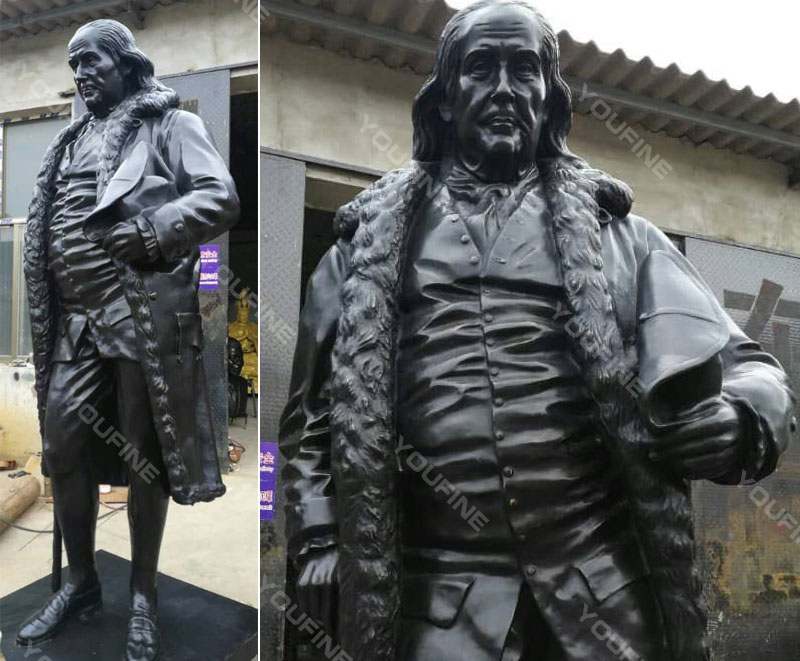 Wonderful Coloring:
YouFine Factory has very professional coloring artists. We use a chemical coloring method, which would become more natural and beautiful over time. Moreover, our artists are very good at color, so you could customize any color of the Benjamin Franklin statue you like.
Highly Restored:
Benjamin Franklin's artists pay great attention to the reduction of characters. They are very strict and critical of their works.  Before casting a bronze sculpture, our artists would query a lot of information to fully understand the spiritual expression of the characters. Therefore, YouFine Factory Benjamin Franklin statue could express the soul and spirit of Benjamin Franklin very clearly.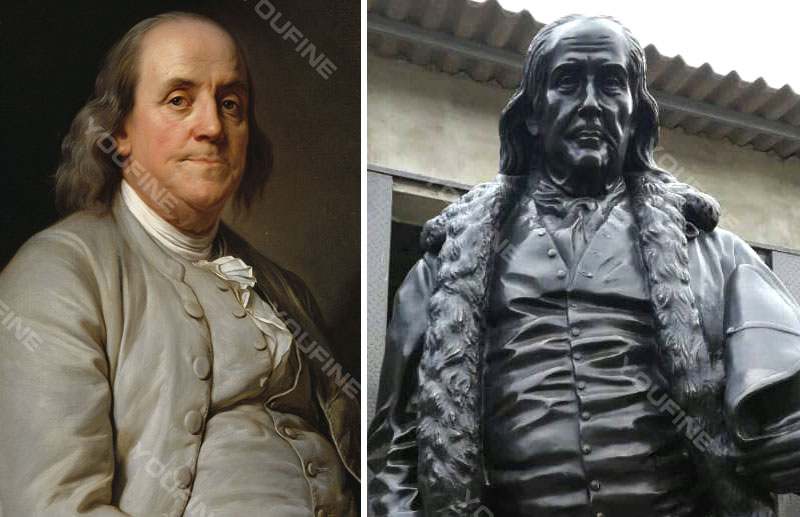 Suitable Decoration Position:
Because Benjamin Franklin has contributed a lot, the American people are very grateful to him, so the bronze statue could be seen in many places. For example, the statue is suitable to be placed in various physics museums and science and technology museums. Of course, we often see his sculptures in large squares and public parks.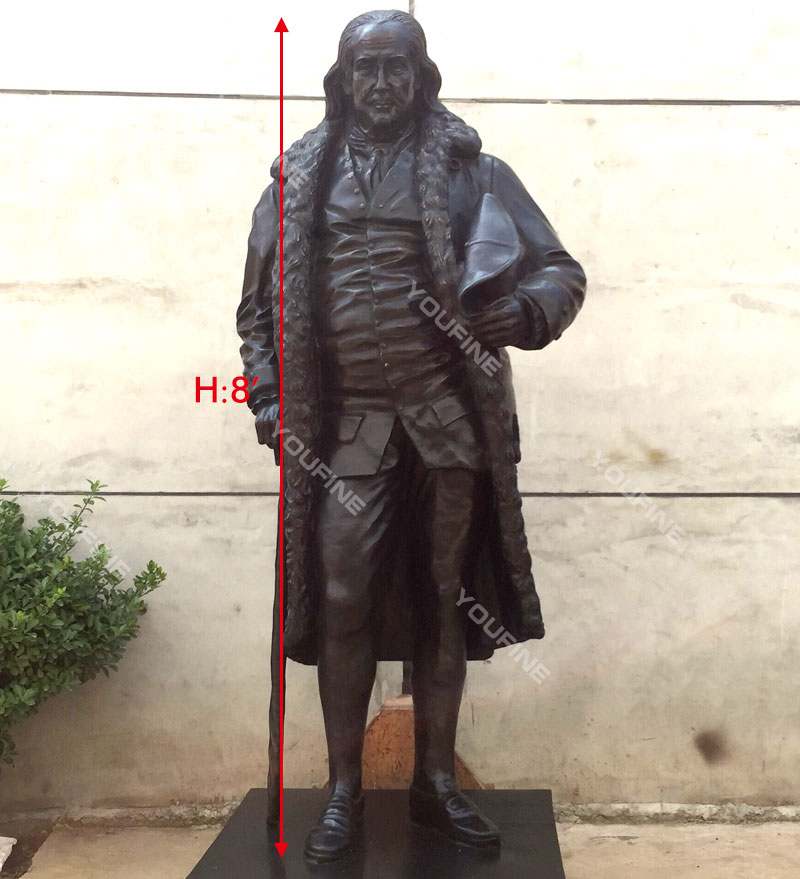 If you want to know more about the Benjamin Franklin statue, you could contact our staff as soon as possible.