Introduction of Mahatma Gandhi Statue:
YouFine factory has been engaged in bronze sculpture for 40 years. Our bronze Mahatma Gandhi statue is very delicate and soulful. And Mahatma Gandhi's clothes are a distinctive feature of his struggle against Britain, and he promoted the use of homespun fabrics made by the family. Therefore, our artists pay great attention to the authenticity of Gandhi's clothes. Especially the bronze sculptures of the YouFine factory show Gandhi's thinking eyes and expressions, so we couldn't help but start thinking while standing in front of him.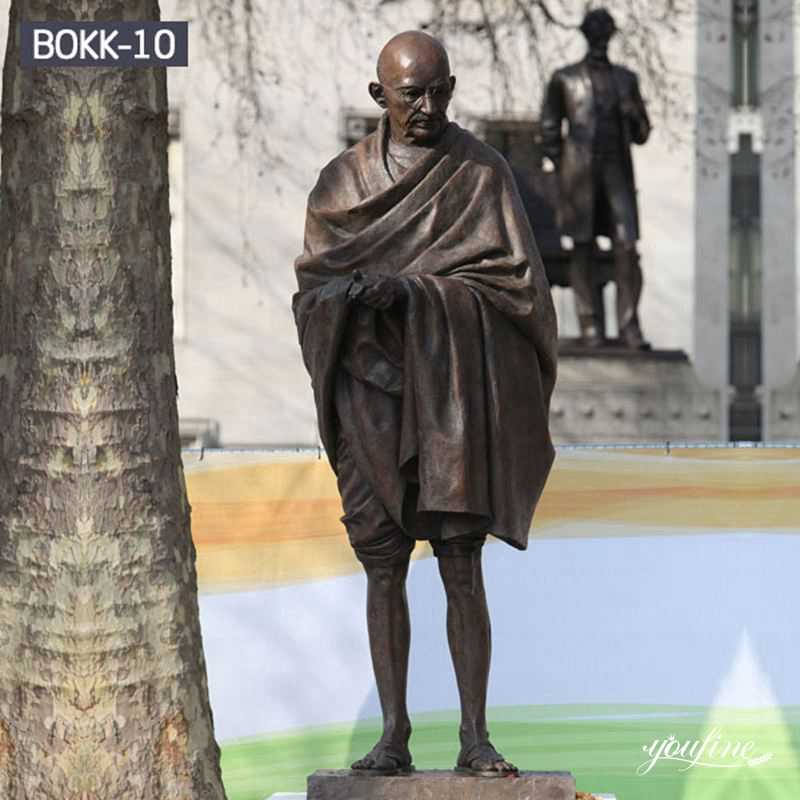 Mahatma Gandhi's Life Creed:
The personal self-denial life system that Mahatma Gandhi pursued includes vegetarianism, celibacy, meditation, and abstinence. In addition, he does not speak one day a week, and gives up western clothes, and wears traditional Indian clothes made of Indian homespun. And he chose to use a spinning wheel to spin yarn and participate in labor. These creeds later became known as Gandhianism.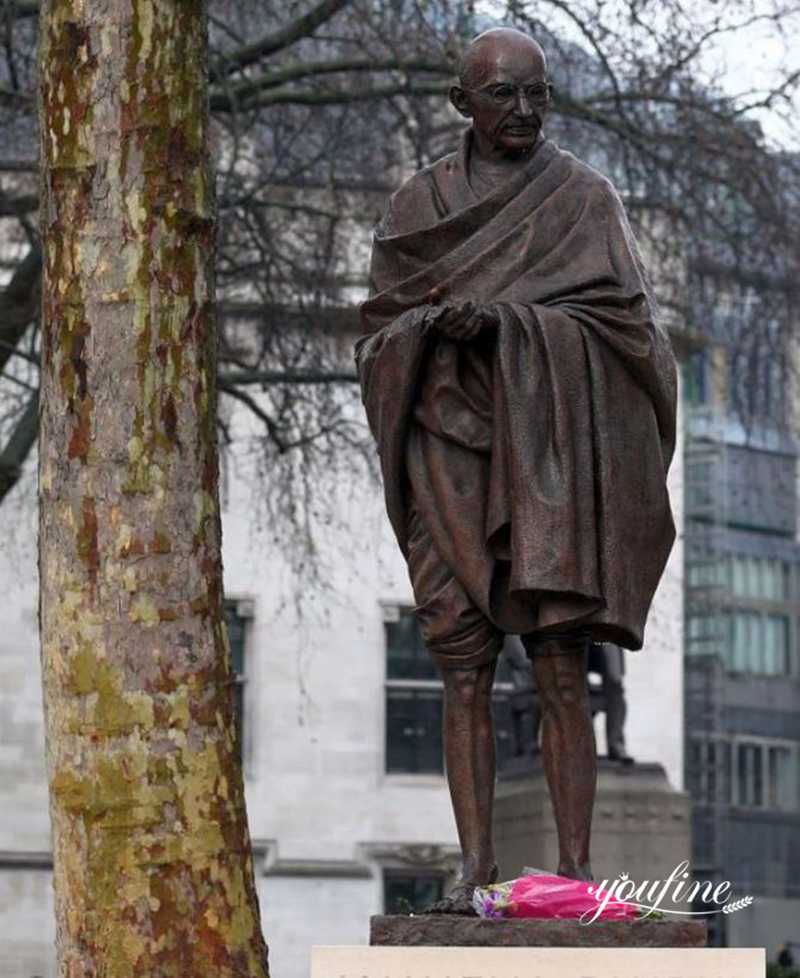 Mahatma Gandhi's Contribution:
People honor Mahatma Gandhi as the father of India, and he is also the leader of the Indian nationalist movement. He led India to independence from British colonial rule. What is more, his philosophy of non-violence has influenced nationalists and international movements that strive for peaceful change all over the world.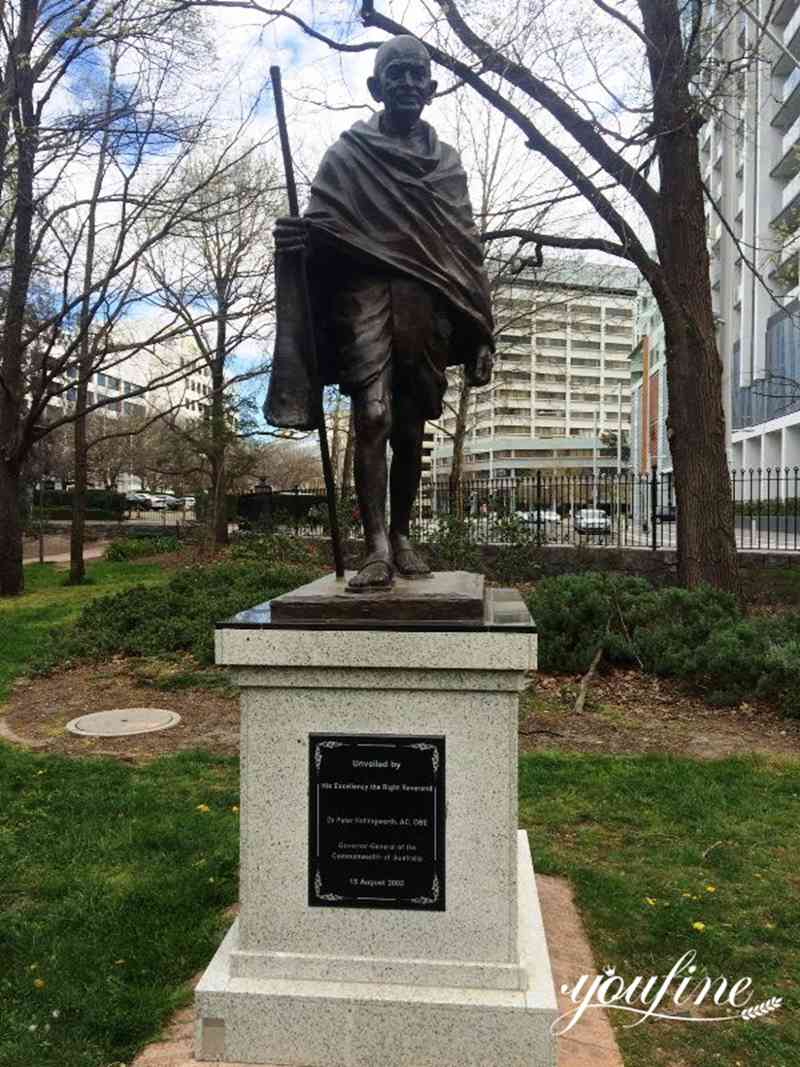 Comment from Einstein:
Einstein commented on Mahatma Gandhi: Generations to come would scarcely believe that such a one as this walked the earth in flesh and blood. He said Gandhi's views are the brightest among all politicians of our period. Undoubtedly, we should work towards his spiritual direction, not achieve our goals through violence. And Gandhi is a symbol of personal resistance to tyranny, saving civil rights and personal freedom.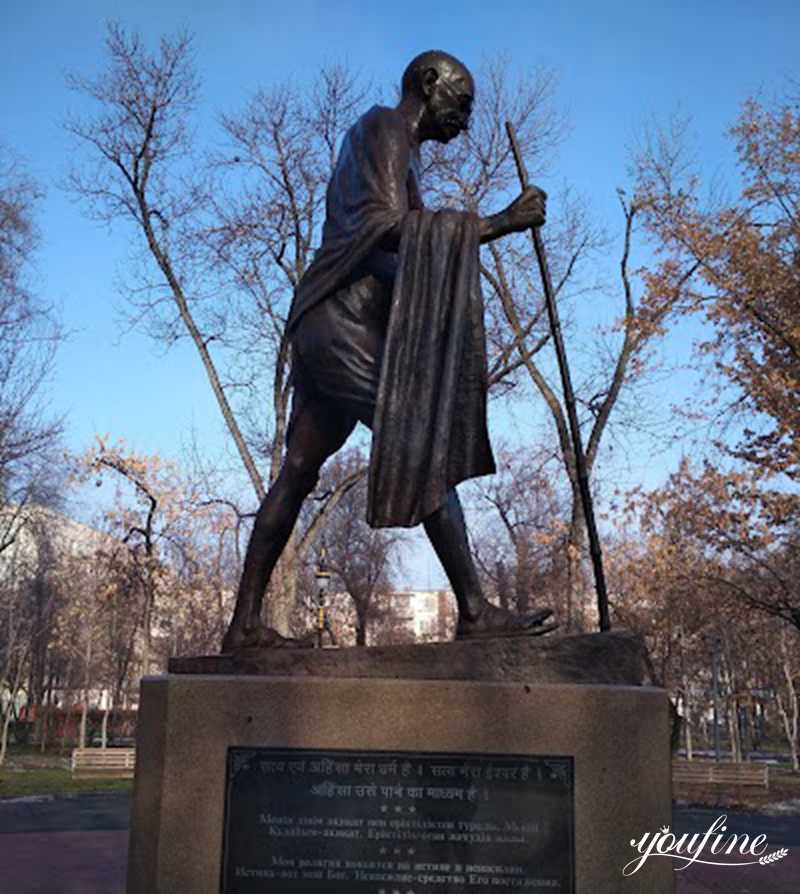 Mahatma Gandhi Statue Location:
1. In Britain, there are several Gandhi statues. The most famous of these is Tavistock Gardens near University College London where he studied law.
2. In the United States, his sculptures are near the parking lot of the Ferry Building in San Francisco, and the Indian Embassy in Dupont Circle in Washington. Wait for multiple places. So we could see the statue of Gandhi anywhere in the United States.
3. There are also sculptures by Gandhi in Paris, Amsterdam, Barcelona, and Lisbon. Indeed, the Indian government gave a sculpture to Winnipeg, to express their support for the Museum of Human Rights that would settle here in the future.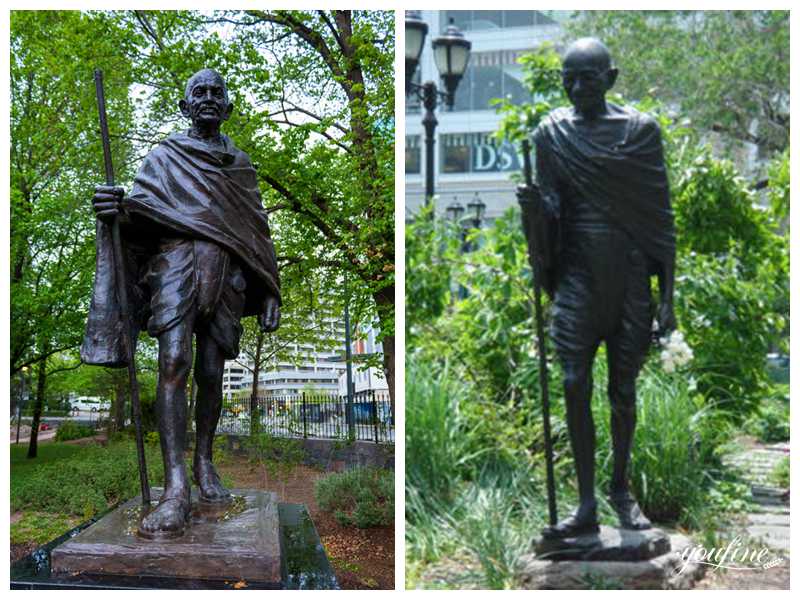 Are you a beneficiary of Mahatma Gandhi's ideas, or a loyal follower of him? So, if you want to customize a bronze Mahatma Gandhi statue, you could contact our staff at any time.