Introduction to Soldier Yard Statue:
The YouFine soldier yard statue expresses great respect for the soldiers. This bronze soldier sculpture is life-size. It was clear that the soldiers were holding their positions with binoculars in their hands. He has a serious and tense expression on his face, and it could be seen that he is very sensitive to changes in the surrounding environment. Our expert bronze artisans could fully sculpt this soldier and other details.
Using the Traditional Lost Wax Method:
Immortal bronze statues of each of our soldiers are cast using the ancient and traditional lost wax method. This approach ensures an unparalleled level of detail and quality. This process allows our professional sculptors to tailor each sculpture. And, in this process, we use silica sol technology, which could avoid white spots on the surface of the sculpture for a long time. If white spots appear on the surface of the fallen soldier sculpture, the sculpture would crack and rot very quickly. There is no doubt that the YouFine soldier yard statue would maintain a more lasting beauty.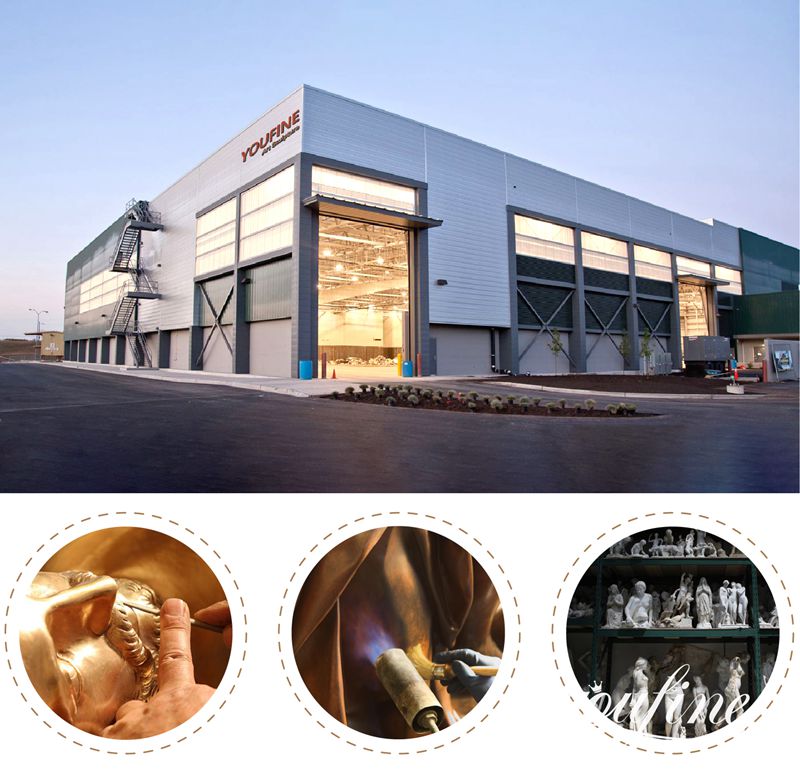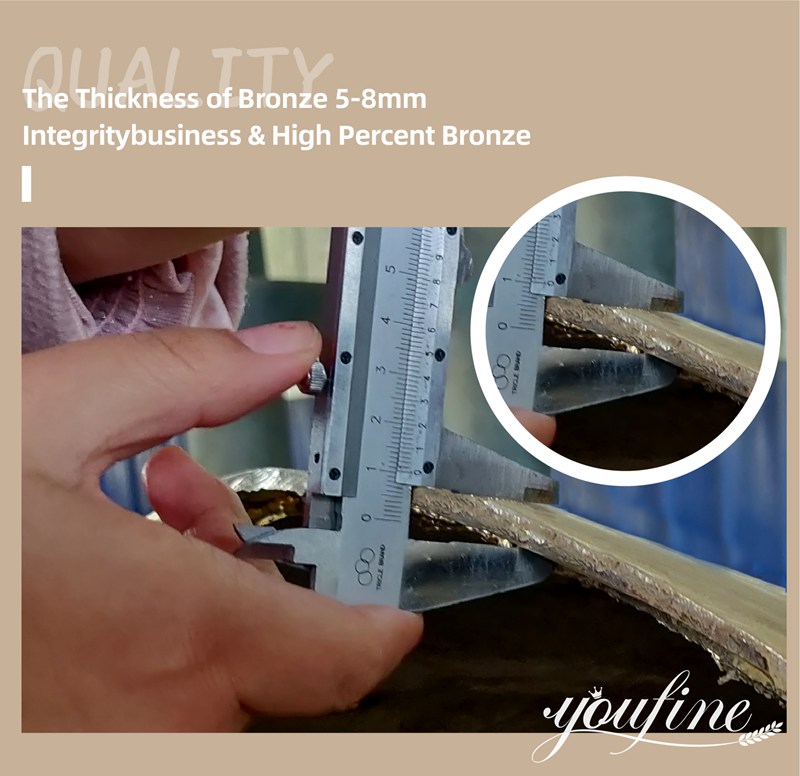 Excellent Clay Model Artist:
Our artist is one of the best clay model masters. Moreover, he is also a representative of the younger generation of clay model masters. The clay model is critical to the sculpture-making process because it determines how reductive the sculpture is. 1:1 clay models are an important step in casting military sculptures. As a result, our artists are able to completely carve out every detail of the sculpture.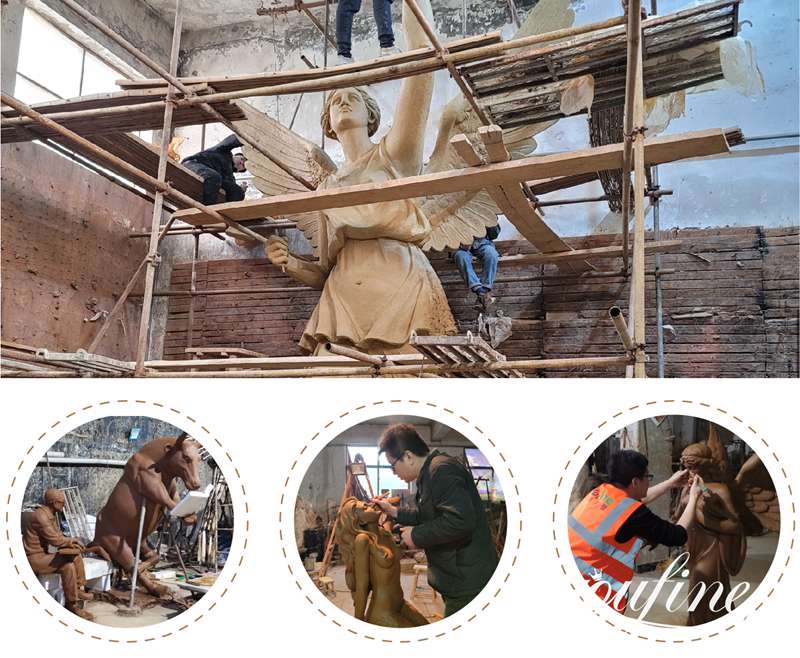 Fine Trim Paraffin Model:
After sculpting the clay model, our artist would make the silicone model. Then make paraffin models from silicone models. In this step, our artist would fine-tune the imperfections. Fine finishing work sometimes takes artists a day.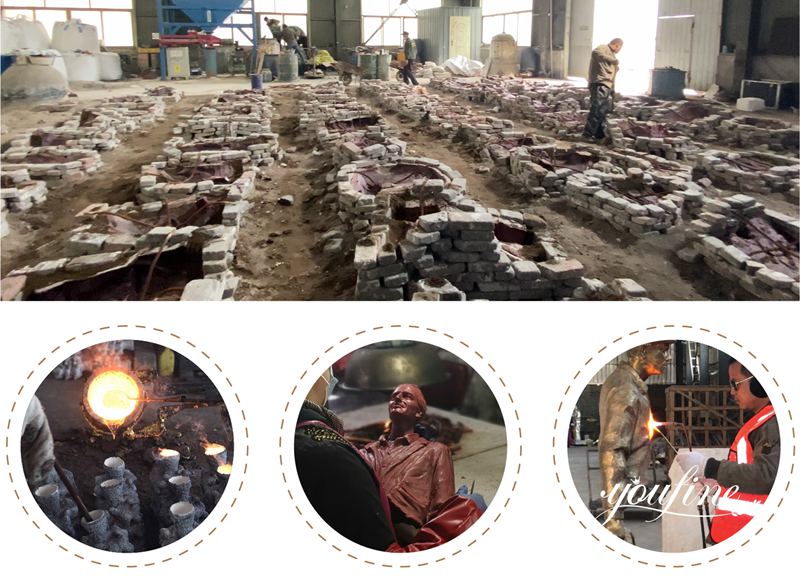 Numerous Decorative Locations:
These sculptures could not only decorate any military memorial, memorial theme park, or public place. Whether it is in a military base or a military square, it is the best choice to place this beautiful bronze sculpture. This not only makes the atmosphere more serious but also enriches the occasions. Of course, it s still the best ornament in your home garden or the best keepsake from a veteran. , so that those soldiers who died for peace could be remembered forever.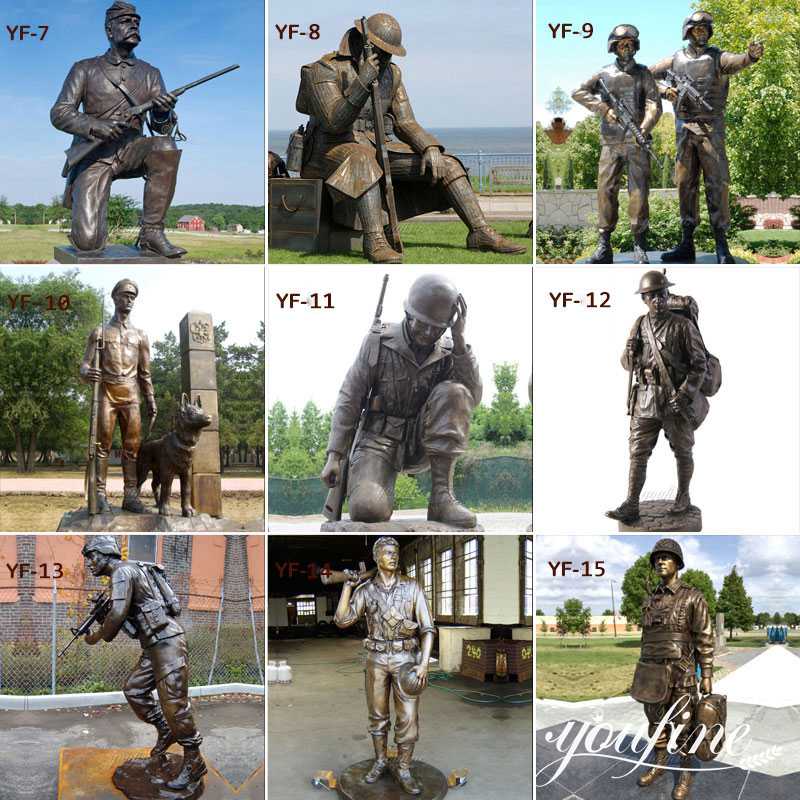 Choose YouFine for high-quality kneeling soldier sculptures at a lower price. There is no doubt that military sculpture would trigger people to think about war and peace. If you like the sculpture, please contact us today.