Memorial Bronze Kneeling Soldier Statue Details:
This memorial bronze kneeling soldier statue comes from a military memorial sculpture in the Soviet War Memorial. At the end of World War II, the city of Berlin established three Soviet war memorials to commemorate the death of the Soviet Union in World War II. Especially the 80,000 people who died in the Battle of Berlin. So this memorial is not only a commemorative but also a cemetery for the victims.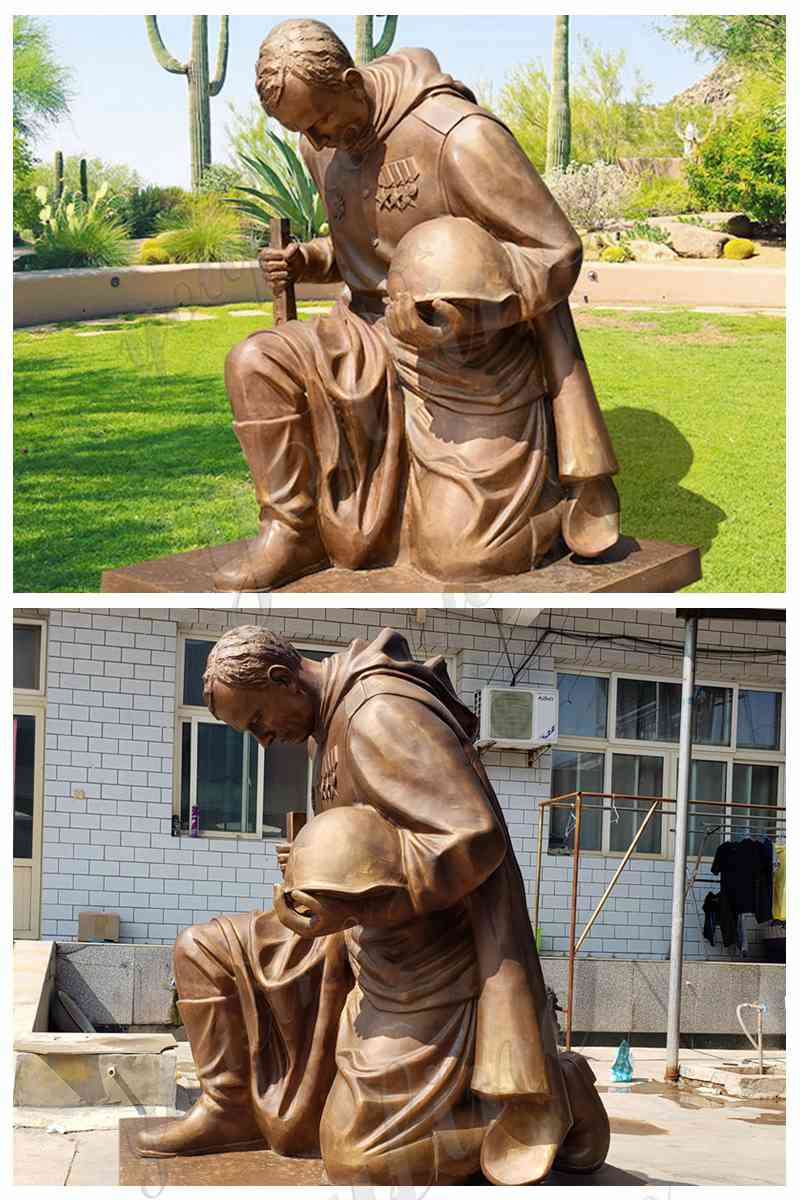 Using Advanced Casting Technology:
Our factory could completely restore and make this famous bronze kneeling soldier statue. And we would use the traditional lost wax method to cast the entire bronze sculpture, which is the perfect way to make bronze sculptures. In addition, You Fine Factory has improved the lost-wax process and adopted a silica sol process to continuously improve the quality of sculptures. Although you may not see the difference between the sculptures in a short period of time using the latest casting technology. You would find obvious differences when you use the time extension. We adopt a new casting process, and there would be no white spots on the surface of the sculpture.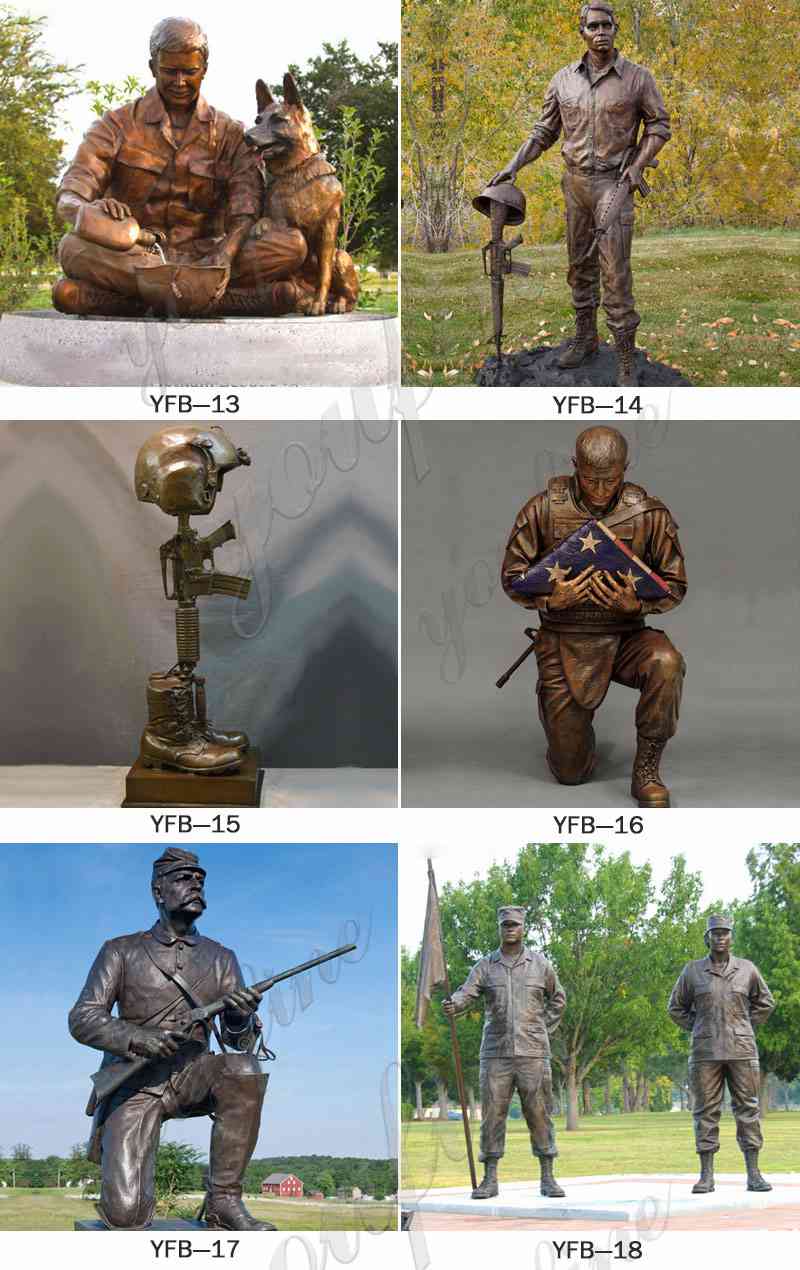 Have Professional Carving Master:
In addition to our factory using advanced casting technology to improve the quality of sculptures. You Fine also has professional masters to improve the details of this bronze kneeling soldier statue. Our master has very rich experience in sculpture making, and their sculpting skills pass on from generation to generation through their parents. So they are able to master the craftsmanship of the sculpture, and handle all the details of this soldier very well.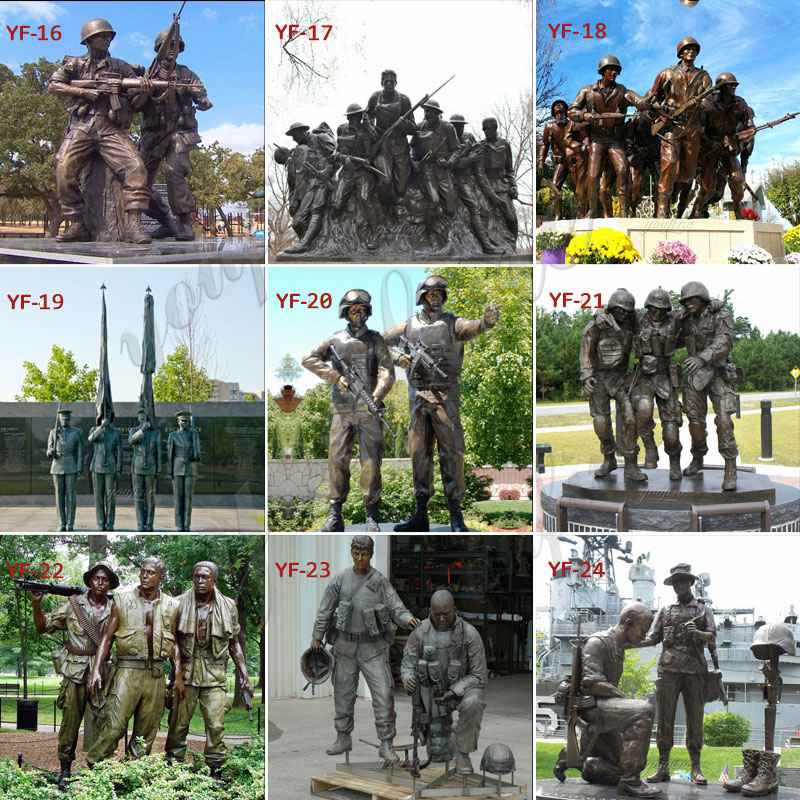 Perfect Service System:
We are a professional bronze sculpture casting factory with more than 35 years of experience in bronze sculpture production. Therefore, we have a complete team combination, professional QC team, sales team, design team, and experienced masters. The clear division and collaboration of our team could ensure that we could provide our clients with the highest quality sculptures. And could quickly solve all customer problems.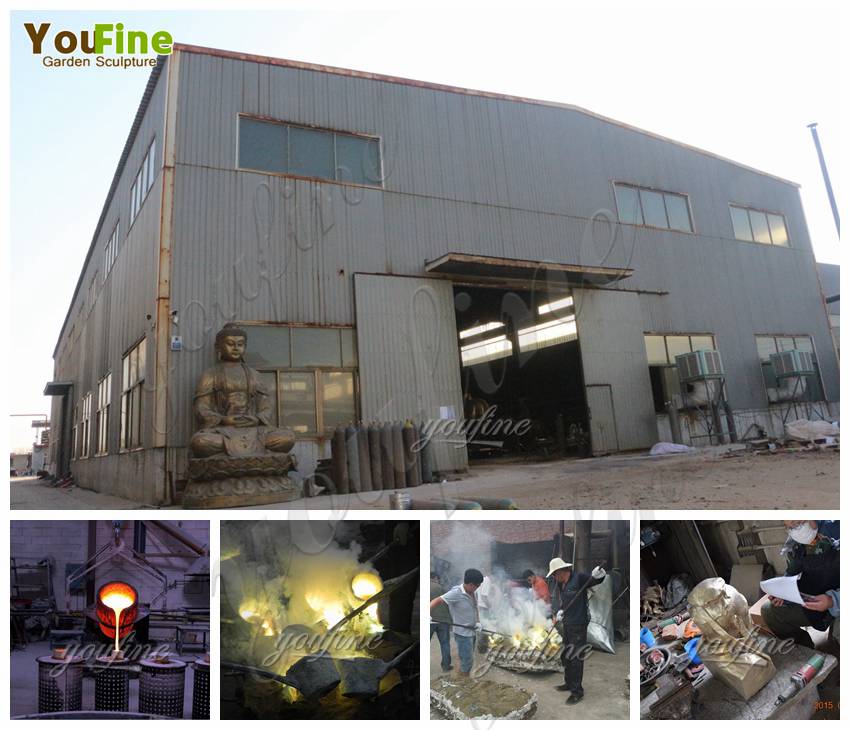 Therefore, I believe that your choice of You Fine factory must be correct. The quality of our bronze kneeling soldier statue would surely surprise you and satisfy you.