Memorial Military Bronze Soldiers Statue Details:
This is a group of large-scale military bronze soldiers statue works of very commemorative value. By placing these military-themed sculptures in memorial theme parks or war memorials. It could surely become a collection of artworks handed down from generation to generation, and could make people always remember the mark of history.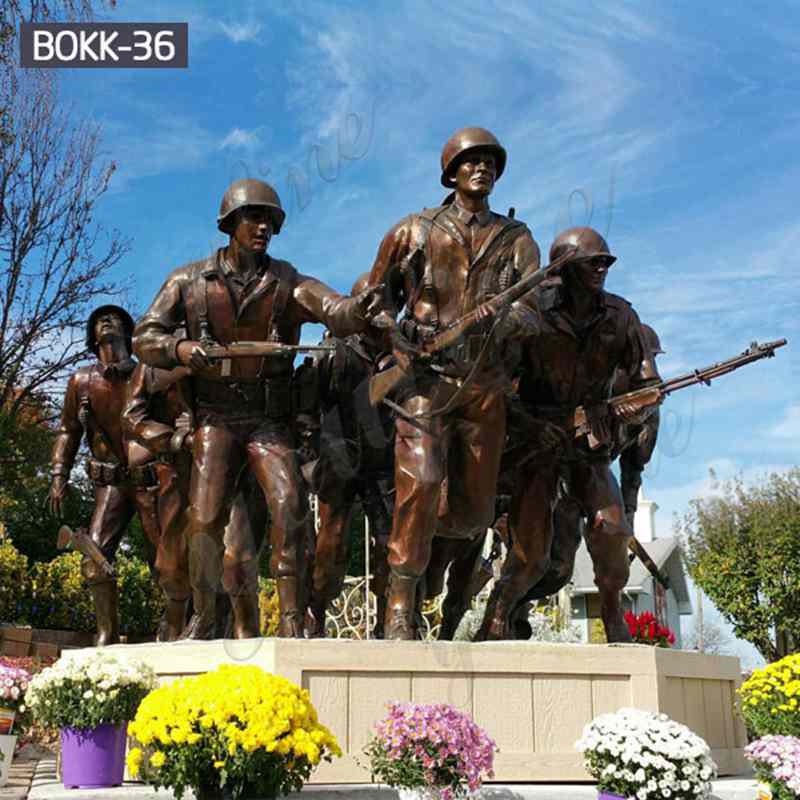 This military bronze soldiers statue is composed of a group of soldiers. All of them wearing helmets on their heads and holding a spear in their hands. They are all dressed in neat military uniforms and boots. And they equip with very complete equipment and materials. This group of sculptures shows the images of soldiers on the march. Each soldier observes whether there is an enemy in his or her direction.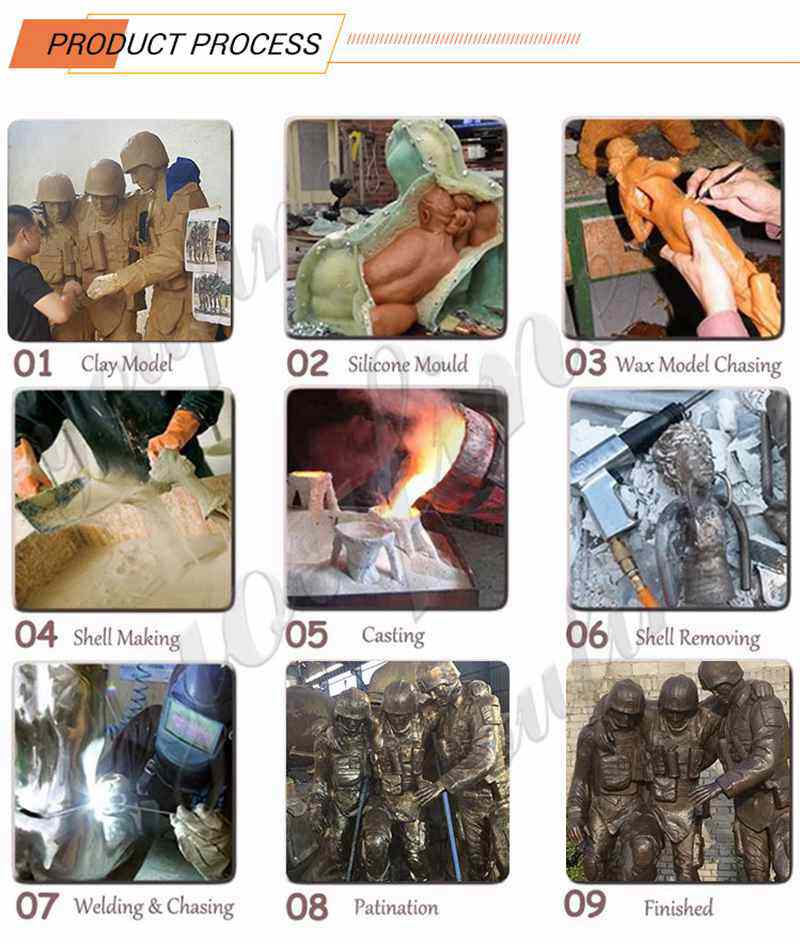 Using Traditional Lost Wax Method:
Our large military bronze soldiers statue uses the traditional lost wax method. As we all know, the lost wax method is one of the most primitive and ancient ways of casting bronze sculptures. You Fine factory has more than 35 years of experience in bronze sculpture casting, and not only could master this casting technology proficiently. At the same time, our factory also studied the silica sol process. This technique could ensure that the sculpture would not have white spots on the surface of the sculpture over time. However, most other factories do not have this technique.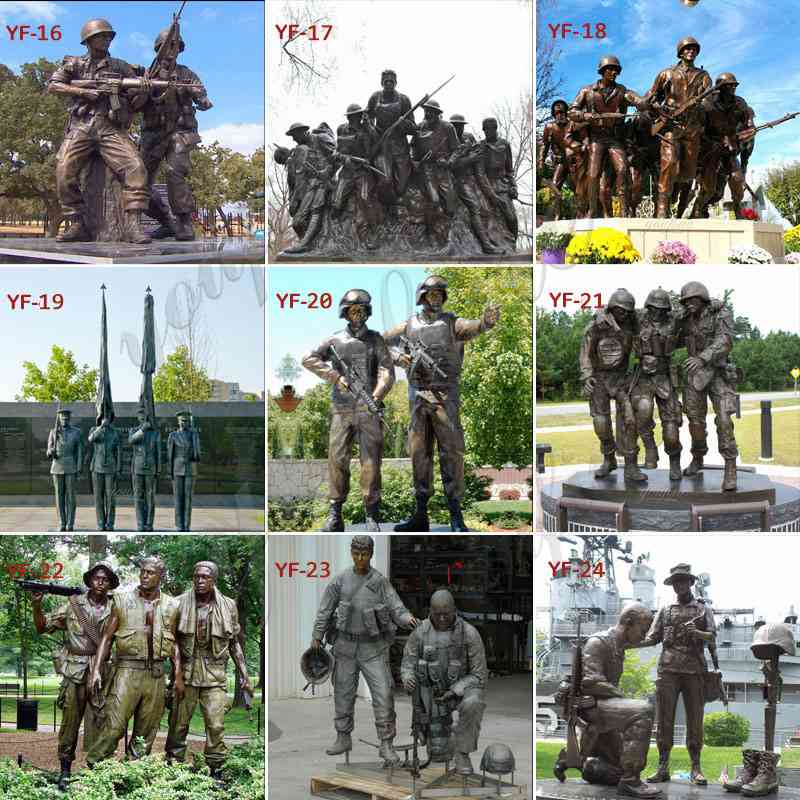 Why Choose You Fine Bronze Factory?
I believe that it is the best choice for you to choose or order any military sculptures in our factory. We are a professional factory and have been specialized in bronze sculpture casting for more than 35 years. Therefore, our factory could provide customers with the most realistic military sculptures. As well as our professional masters have the ability to sculpt all the characters very vividly, ensuring that the details of the characters are restored to the greatest extent.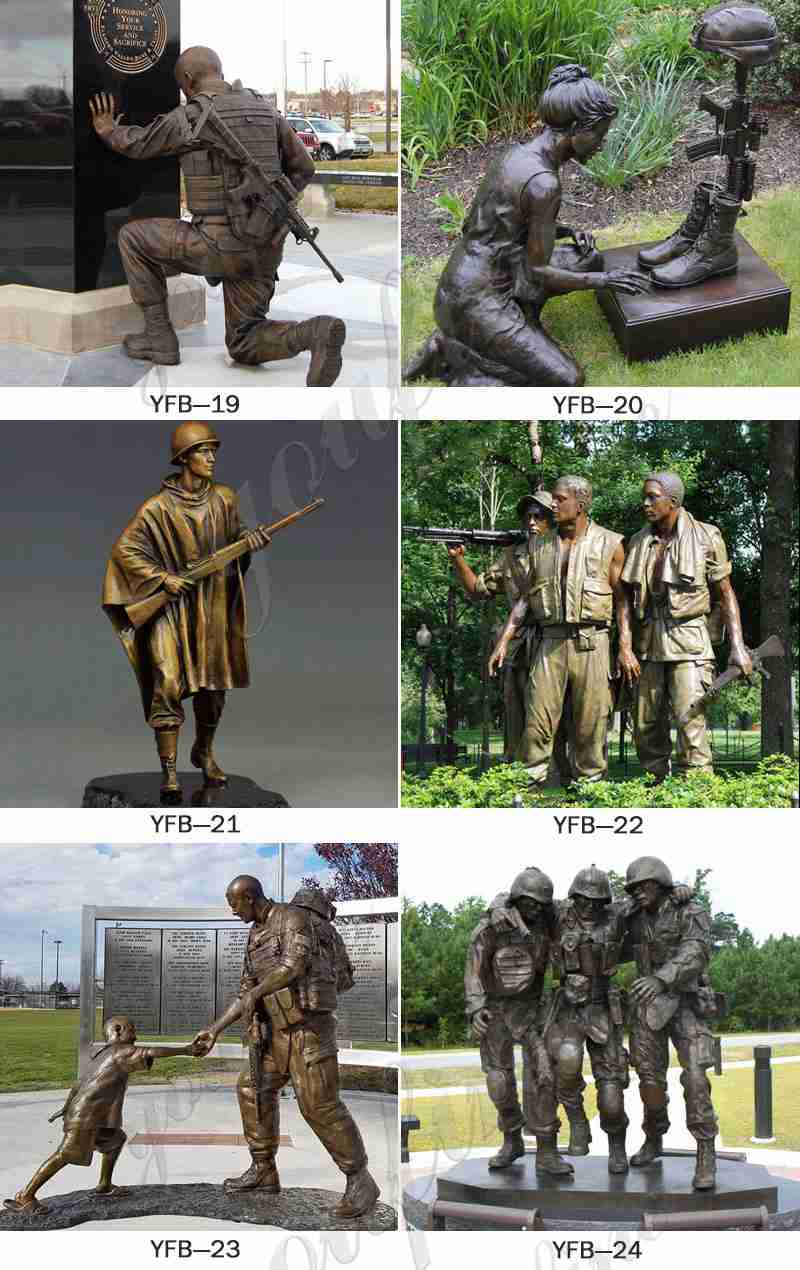 So if you are choosing a suitable bronze military sculpture, please feel free to contact us. We could give you the greatest help.