Bronze soldier and girl statue details:
This memorial outdoor bronze soldier and girl statue is a very meaningful sculpture souvenir. The little girl ran to the soldier very happily and wanted to hug the soldier. The soldier squatted on the ground with his hands open to greet the little girl. Following the little girl is a cute puppy. Obviously, this soldier should be the little girl's father. This is the scene where they meet.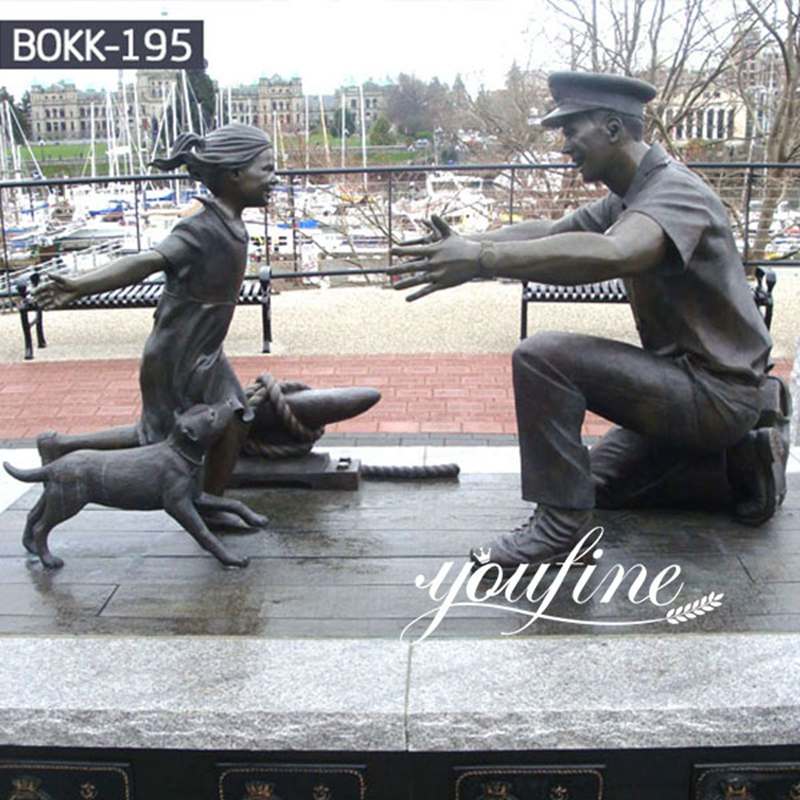 The quality of the statue is superb:
You will find that our attention to quality and detail is unparalleled. Our bronze soldier and girl statue is unique handmade custom carvings. Because all our bronze statues are handmade by our masters, the quality can be guaranteed. And our foundry will use the traditional lost wax method. Although the entire process is very complicated, our masters are very experienced and can complete the statue very well.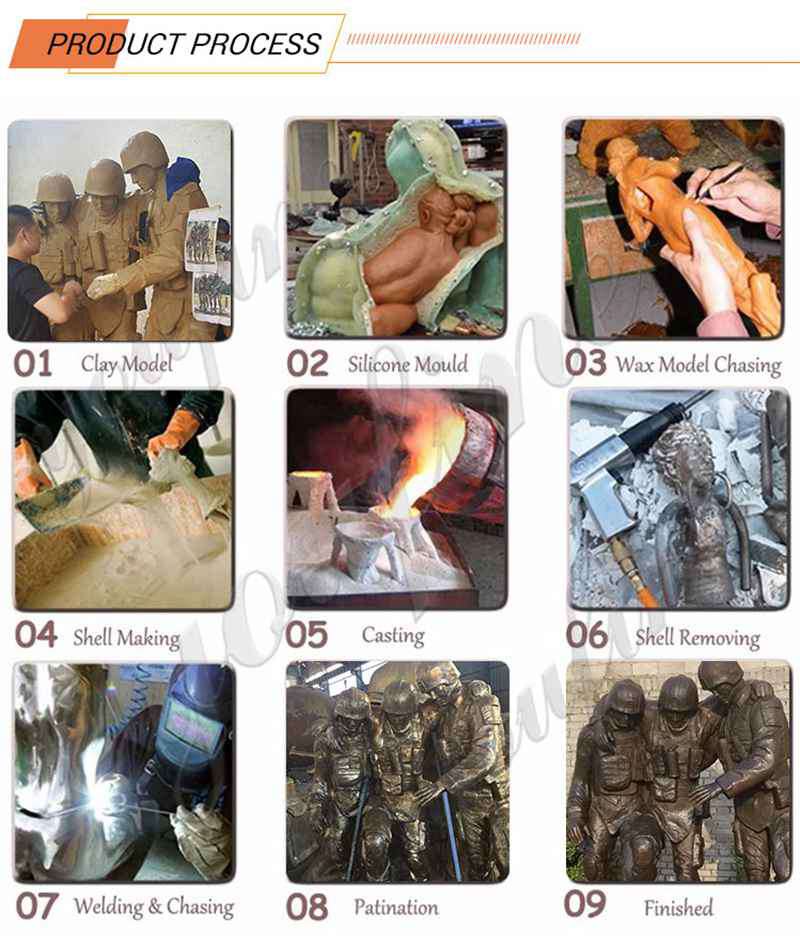 You Fine use the silica sol process:
In addition, our foundry has continuously improved the process and adopted the latest silica sol process. This is more complicated than the traditional casting process, but the quality of the cast bronze sculpture has been greatly improved. So our soldier and girl statue cast by the silica sol process can ensure that no white spots will appear on the surface. No matter how long the sculpture would use. However, this effect cannot be achieved using traditional casting processes.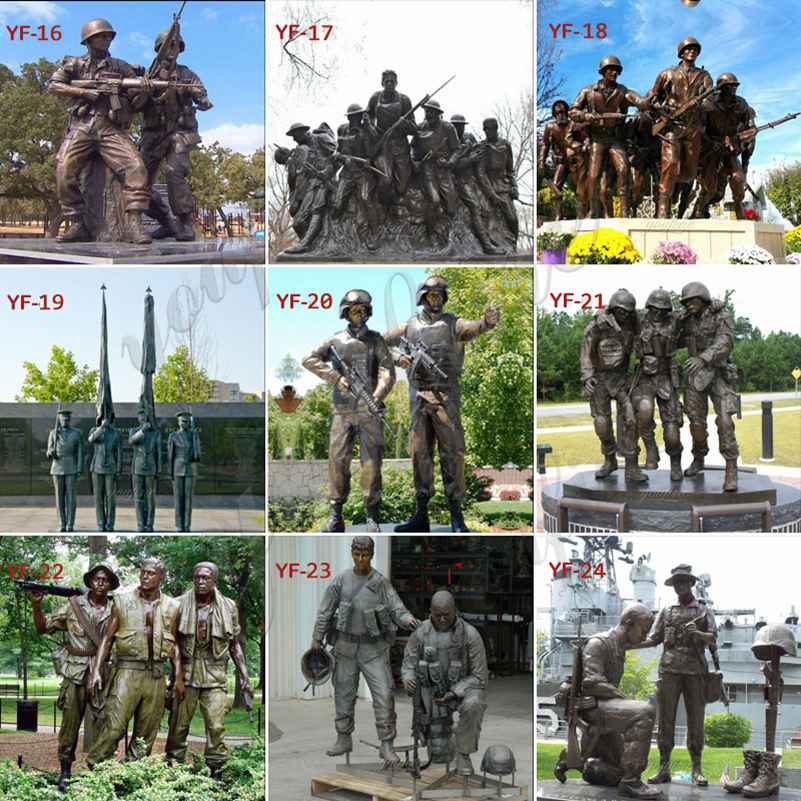 At You Fine Bronze Foundry, you would find a series of exquisite rendered bronze military soldier statue to commemorate any veteran or serviceman. Our unique and memorial bronze soldier statues capture the spirit of our army and respect the services they provide to our country. Whether you choose to give them as a gift or add them to your collection. You would find that each statue is the epitome of elegance and honor.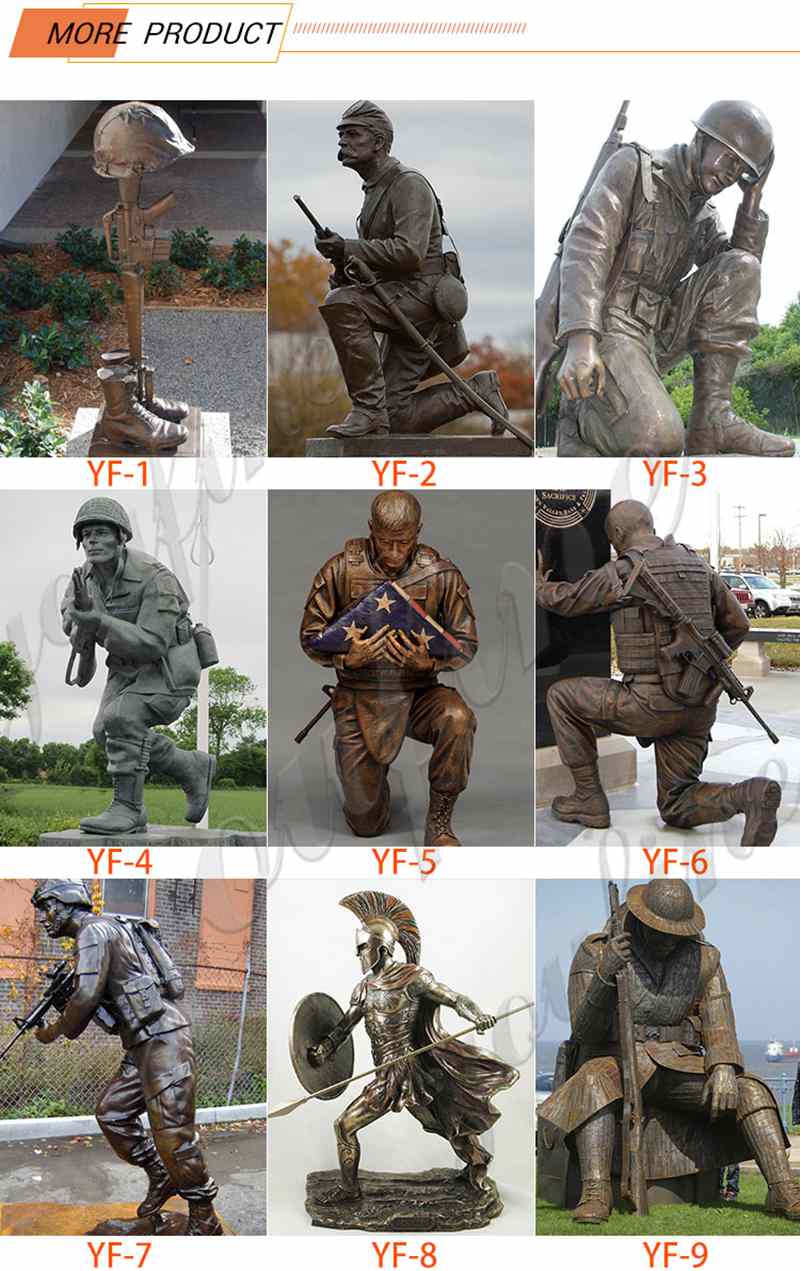 So if you are looking for a suitable theme memorial military statue, you can always contact us. Our factory has hundreds of bronze military sculpture designs, and we also have many clay models free use for you.