1.Bronze Vietnam soldier statue detail:
This bronze Vietnam soldier statue is very memorable. The soldier holds his lance in his right hand and the helmet and lance of his comrade in his left hand. This is a sad scene, his comrades-in-arms have been sacrificed on the battlefield, and only his spear and helmet are left.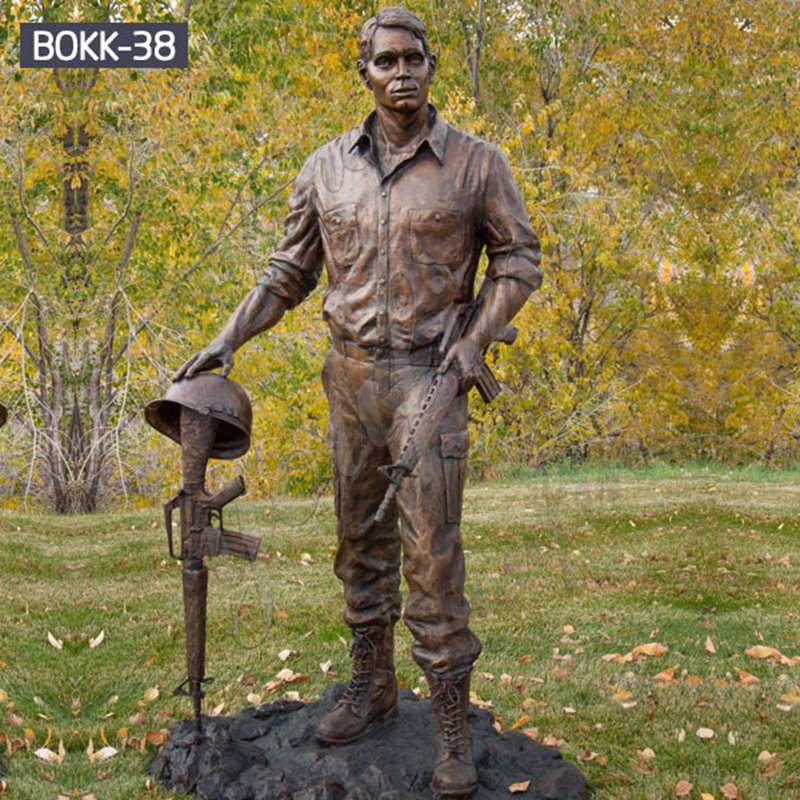 Our bronze Vietnam soldier sculpture is in honor of the soldiers who died during the Vietnam War. What a beautiful and memorial bronze military sculpture! This must be the best gift for the veterans. We use the traditional "lost wax method" to make this sculpture to ensure a high degree of restoration of the figure and make the sculpture lifelike.
2.The advantage of  our bronze military statue:
Firstly, all of our bronze statue products use the highest quality bronze materials. Containing 80% bronze and 20% other metals materials, while utilizing proprietary casting techniques- "Lost Wax Process". We paint, oil and seal all bronze statue products to ensure that the bronze sculptures are solid and rust-free. So you know they will last a lifetime and truly are solid as a rock!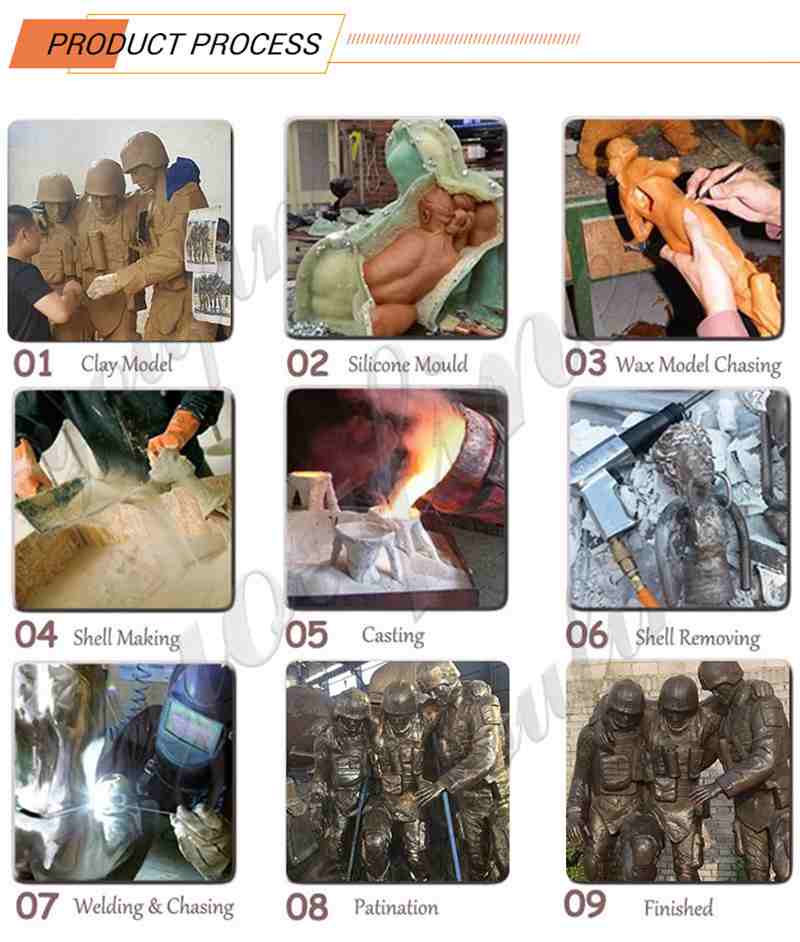 Secondly, our statues are available in a wide variety of colors and styles. We could make a variety of military bronze statues, but only some products you could see online. As well as you could also contact us if you want other design styles because we could also accept the customization of any military sculptures. Please note that only you want any bronze sculpture products, you could order from our company.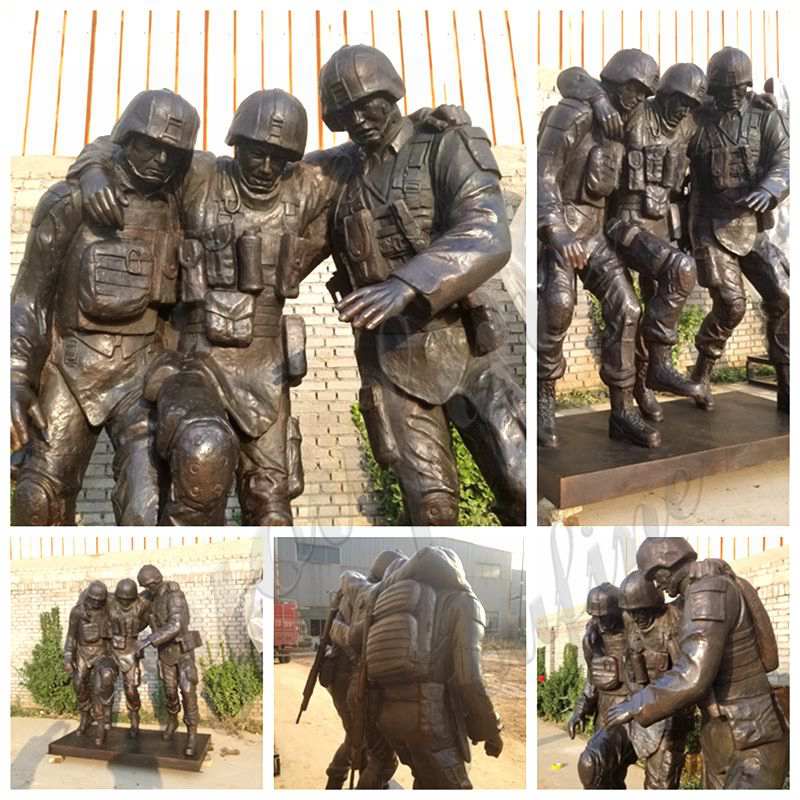 4. More designs of brozne military statue:
Here at You Fine Bronze Foundry, we could provide you with a series of bronze military sculptures. At the same time, we could also accept customization, as long as you send us relevant photos, we could make it for you. No matter the size, design, or color of the bronze sculpture, we could provide you with many possibilities.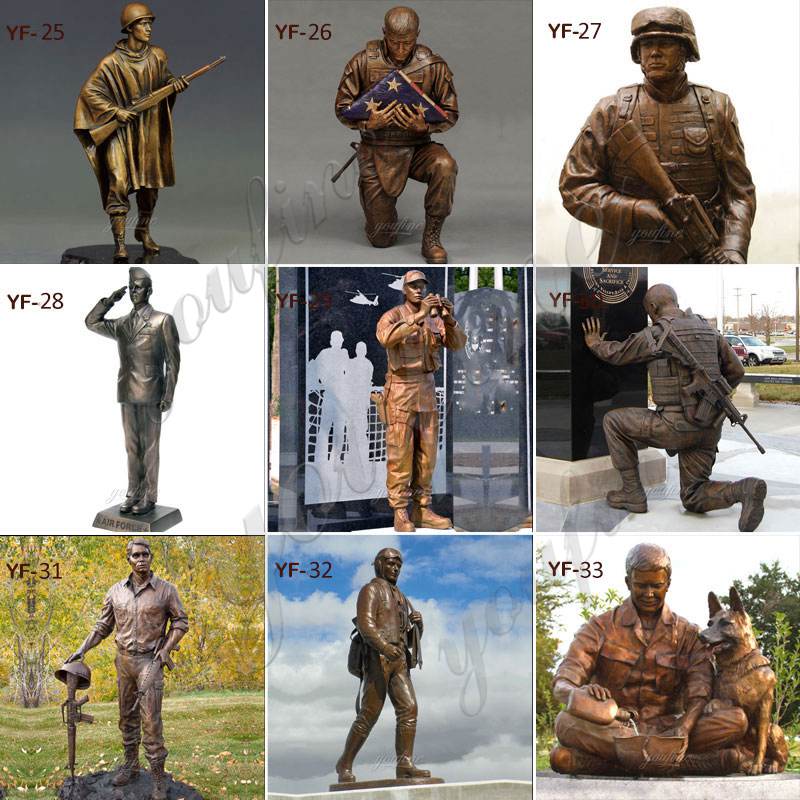 So if you want to know more about our custom made any bronze Vietnam soldier statue, please feel free to contact our staff. You could send an email (info@you-fine.com) or leave a message directly on our website, we would reply you in the shortest time.