1. Memorial Bronze Standing Soldier Gun Statue Detail:
Memorial bronze standing soldier gun statue, this military sculpture design is our latest designed bronze sculpture with commemorative value. And this is the best commemorative gift for veterans, soldiers in service, or soldiers who died for war. Our bronze soldier sculptures are life-size. Both soldiers have a spear in their hands and are wearing neat military uniforms, completely showing us the perfect image of soldiers.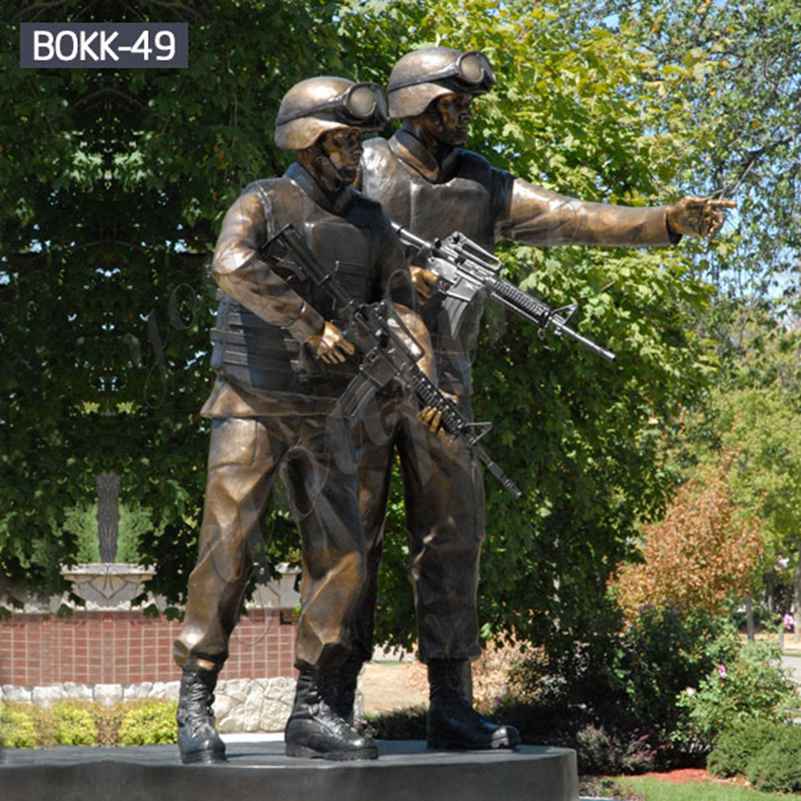 2.The advantage of  our bronze soldier statue:
We use the traditional lost wax method to make this perfect bronze standing soldier gun statue, all the details are hand-made by our professional bronze craftsmen. These details are very delicate, and all the details are polished in place. Whether viewing it from a distance or from a close distance, they are very realistic and vivid.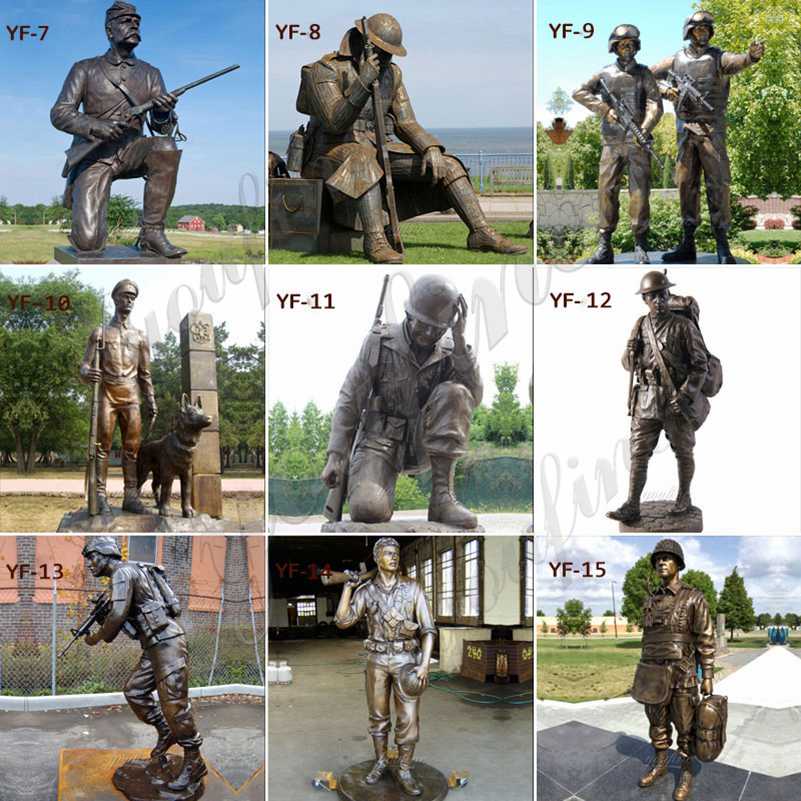 This is an amazing standing soldier gun statue, the ultimate memorial, and a tribute to the heroes who fought for our country. Pay tribute to your heroes, provide durable and heavy-duty cast bronze memorials for your organization, the park, and even your own home. Regarding the specific details of the sculpture, we can make it according to your requirements.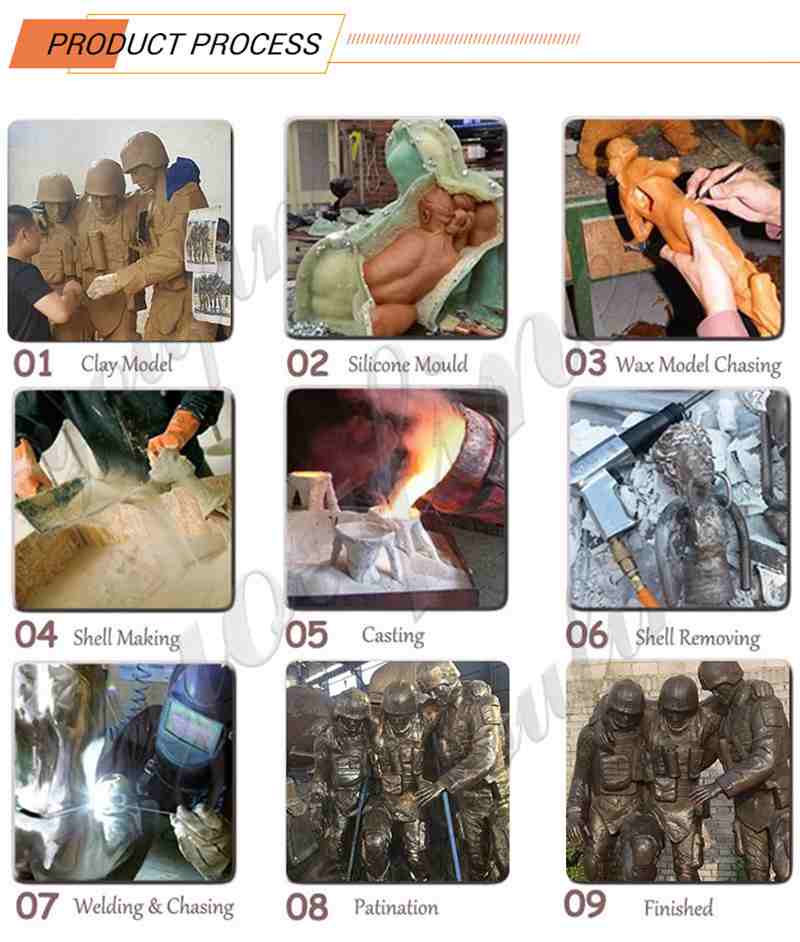 4. More designs of bronze military statue:
Here at You Fine Bronze Foundry, we could provide you with a series of bronze military sculptures. At the same time, we could also accept customization. As long as you send us relevant photos, we could make it for you. No matter the size, design, or color of the bronze sculpture, we could provide you with many possibilities.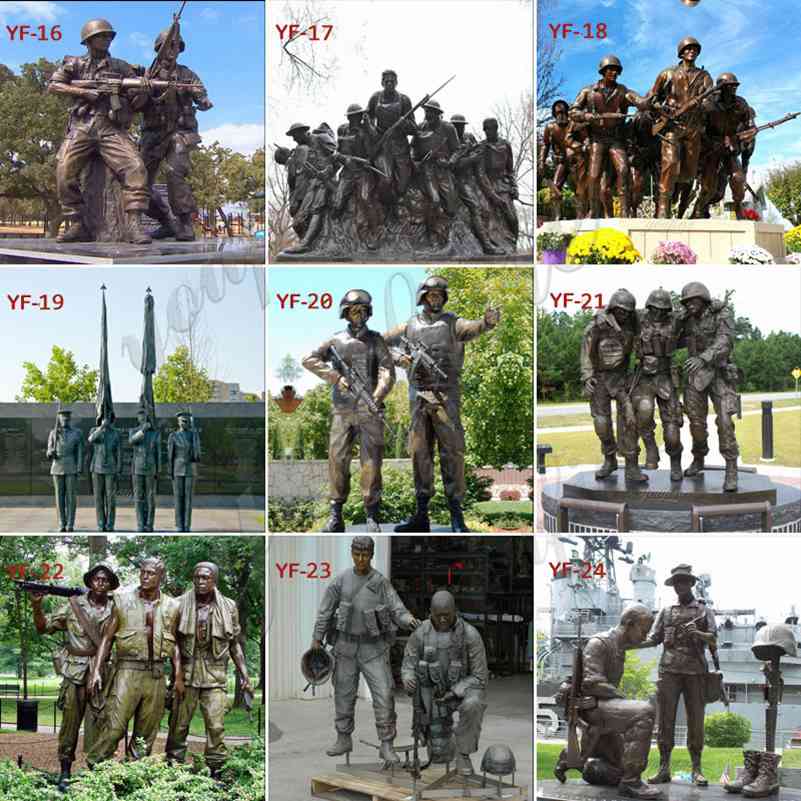 If you are looking for high-quality bronze soldier gun sculpture, please feel free to contact us. Because we ensure that the sculptures you provide are of high quality and can be used outdoors for many years without any quality problems.