Bronze Soldier sculpture Details:
This Bronze Soldier and Dog sculpture was custom-made for us by our American client. Handmade by our professional masters, it is made of high-quality bronze material. The surface color finish is very beautiful. The client is also very satisfied.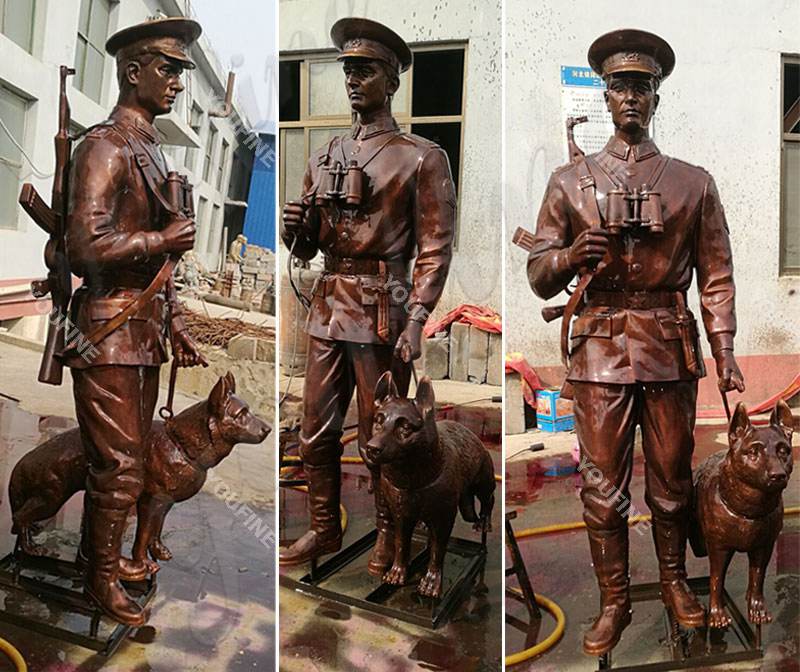 The overall shape of the bronze soldier sculpture is very vivid. The soldier dressed in full military uniform with a telescope hanging on his chest. The dog is in his left hand. We can see from the clay touch made by the master that there will be no difference between the clay touch and the sculpture. All the reason to see the strength of our factory.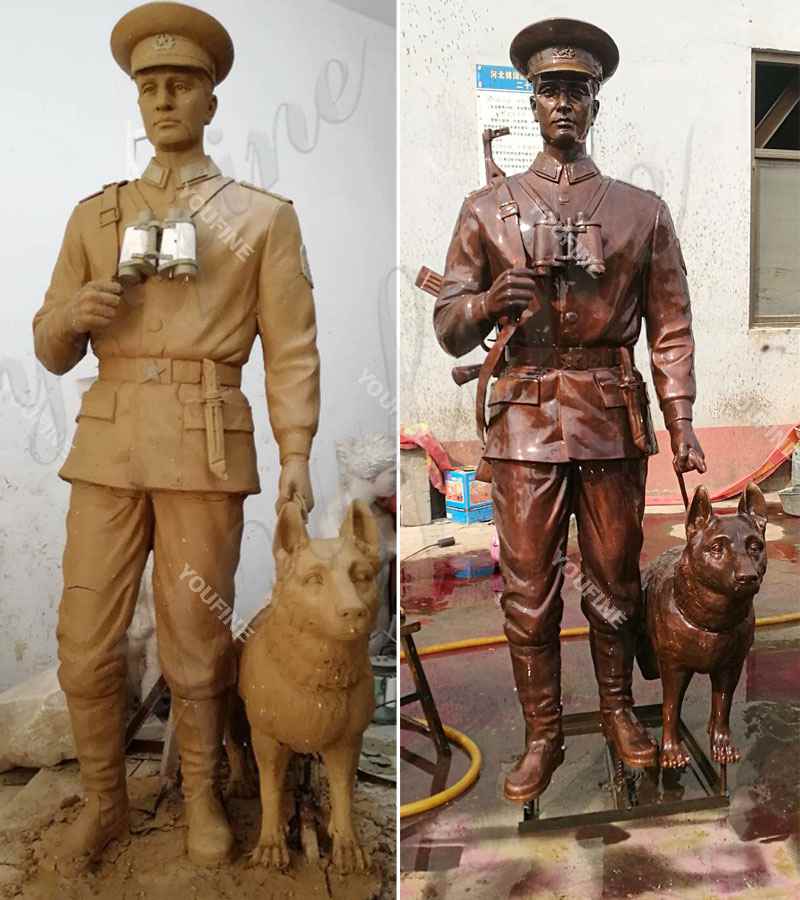 The process of Bronze Soldier and Dog sculpture:
The process of bronze sculpture requires a total of 33 steps. If you want a sculpture, make sure to give us plenty of photos. Next, we will create a clay mold based on the design you give us, and finally, cast it in high-quality bronze. All the delicate details will be overseen by a professional. The final product is a guarantee to the customer's satisfaction.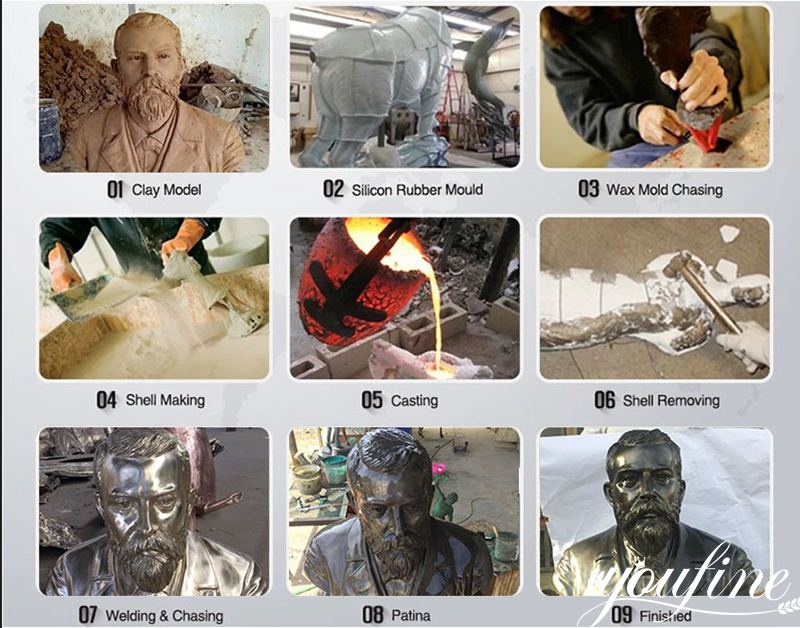 More designs:
There is no better way to pay tribute. To real-life heroes than with a bronze soldier sculpture to commemorate their dedication to society. Bronze sculptures are also an impressive way to honor the pride of the people and an everlasting mascot. We have a range of soldier sculptures for you to choose from.
Our memorial bronze soldier sculptures can be placed in any outdoor park or memorial theme park, which is sure to a highlight. If you need to purchase such a meaningful bronze sculpture, please feel free to contact us and we will get back to you in the shortest possible time with the best factory price.