Bronze Soldier Statue Process:
The process of making a Bronze Soldier Statue is complex. But our professional bronze craftsmen can do it with just one custom picture from you. First, we need a 1:1 clay mold, then we turn the mold, make the shell, pour the copper water, polish the oil and beeswax. The product that is presented to you is the final product.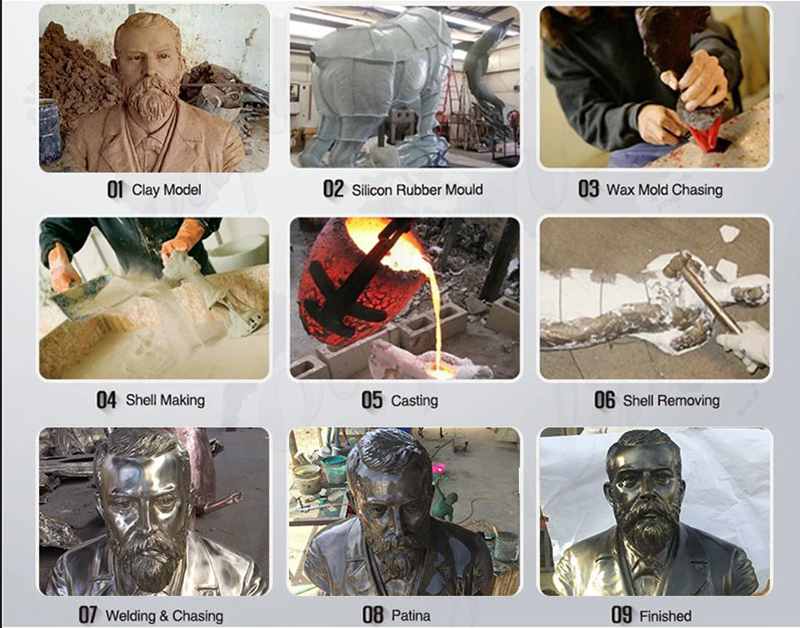 Dwight d. Eisenhower Bronze Soldier Statue:
Commemorating his military accomplishments, the memorial's core features heroic-size sculptures of General Eisenhower and paratroopers of the 101st Airborne Division before the Battle of Normandy.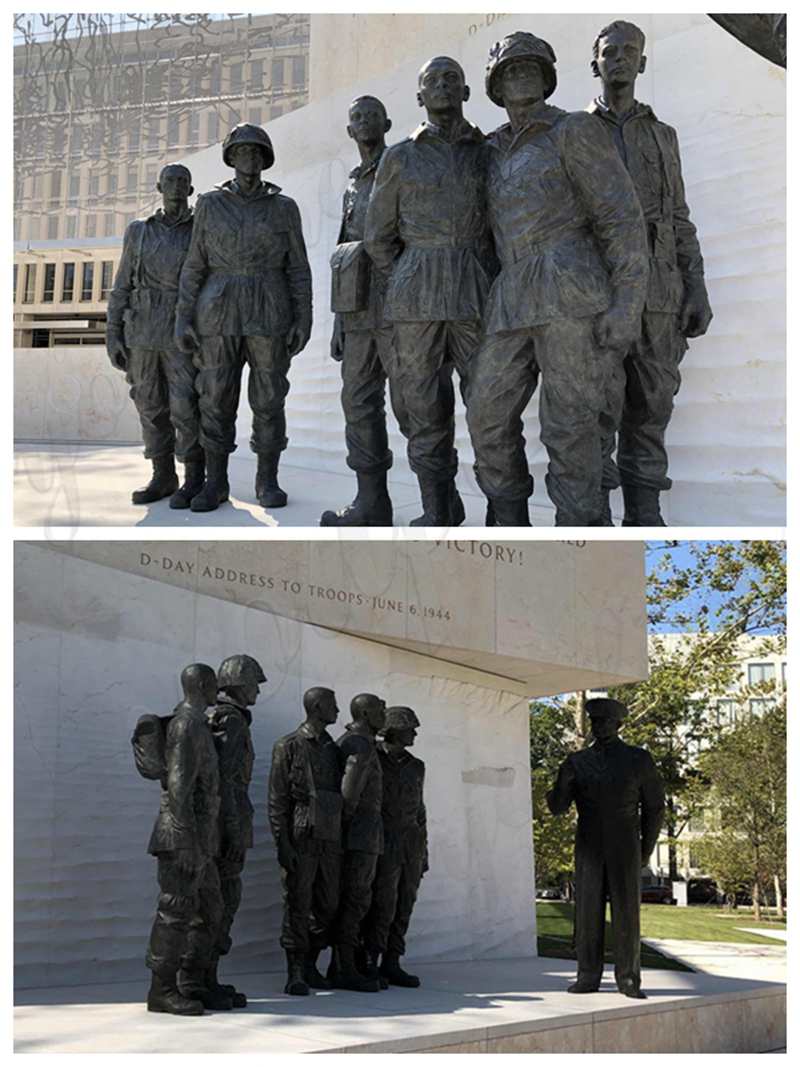 Various Bronze Colour Options:
Our bronze statues are color with advanced chemical coloring agents on the surface of the statue. This ensures that the statue will have a uniform color and be durable. And the statue will look more natural as time goes by. Our factory has a wide range of colors to choose from, such as original bronze, green, various grades of brown, black, gold, etc.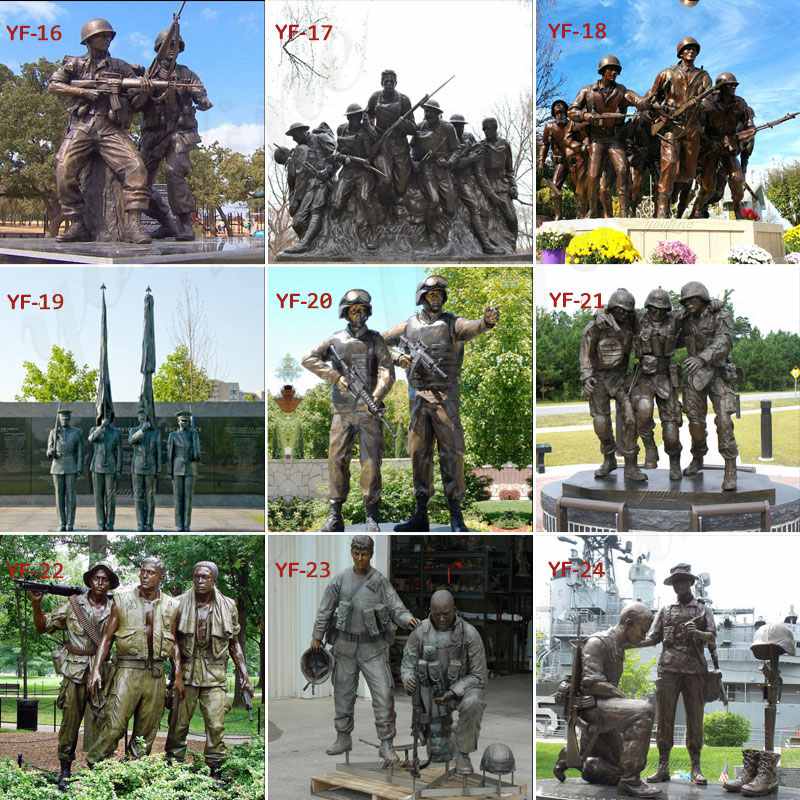 Why choose You Fine:
You fine Art Sculpture has more than 35 years of experience in the sculpture industry. Customers are all over the world. The quality of our products has been exquisite design sculpture to win the trust of customers. As long as we can, we can solve all your concerns for you.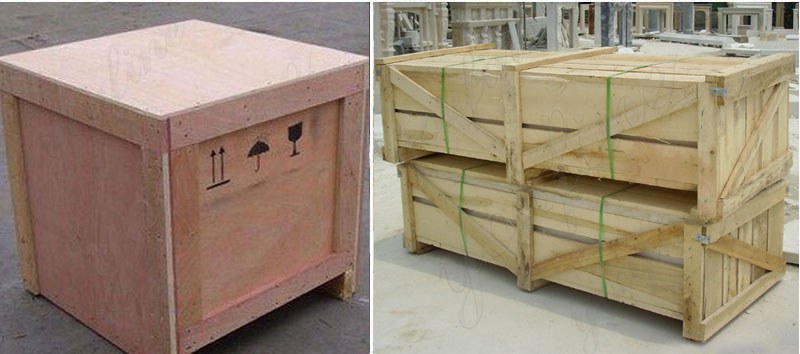 Please be assured that our factory will provide you with the best service and the highest quality marble statue products. Feel free to contact us for the latest product quotation. We offer the best status, so you can get a quality product at a reasonable price.