107th Infantry Bronze Soldiers Statues:
Bronze soldier statues Little remembered now is the importance of New York's young men.  In breaking the Kaiser's army amid the farmlands of northeastern France. Nine years later, O'Ryan helped dedicate a monument to the regiment on the edge of Central Park at 67th Street and Fifth Avenue. Depicting seven doughboys in their fight for freedom and a world order unthreatened by militaristic nationalism.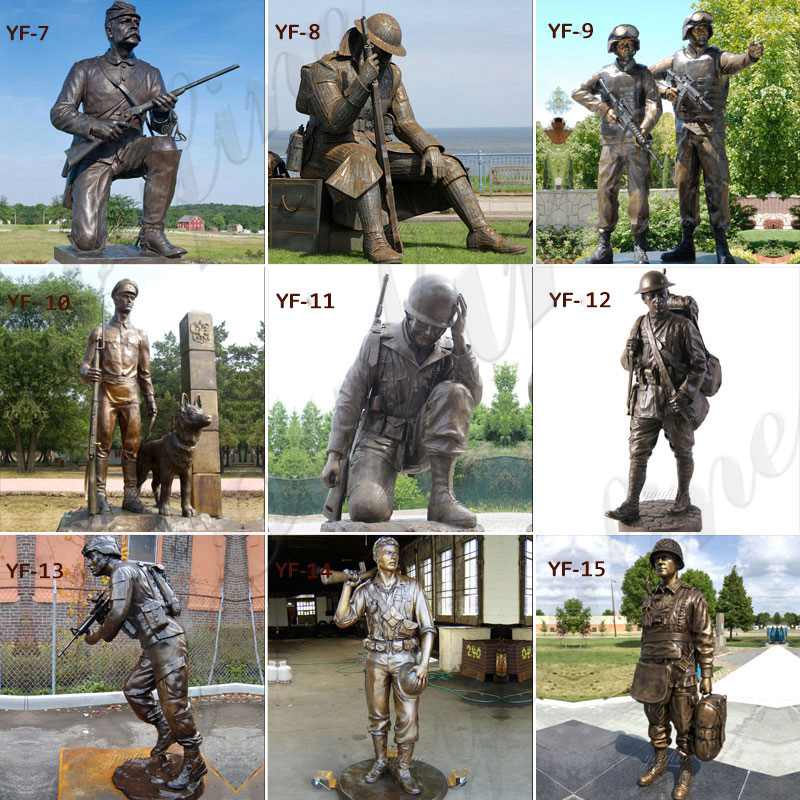 "Against a veritable sea of barbed wire, a checkerboard of machine-gun nests, a volcano of fire.  In an atmosphere of doubt, the regiment move forward and was victorious.  The New York Times quoted the retired general as saying. " I believe no infantry regiment ever excelled them as a fighting unit. Take a moment on Saturday's 100th Anniversary to remember them.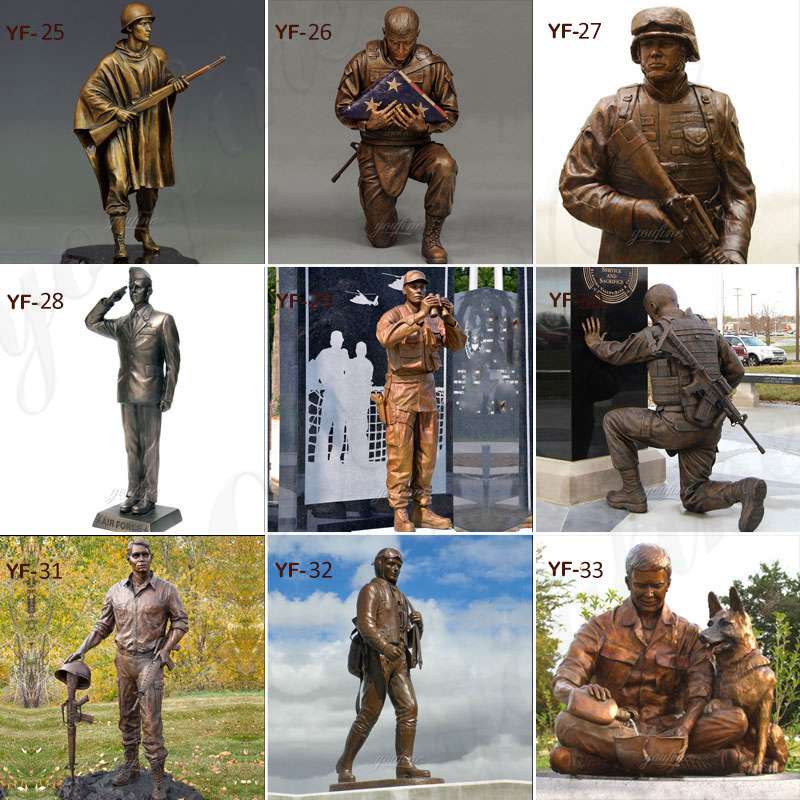 Why choose us?
Our Memorial Soldier bronze statue serves as a great tribute to the brave members of the U.S. military who fought, died, or were missing during the Vietnam War. These sculptures are not only the perfect addition to any military memorial, commemorative theme park, or outside public place so that those soldiers who died for peace can be remembered forever. It's still the best decoration in your home garden or the best keepsake for a veteran.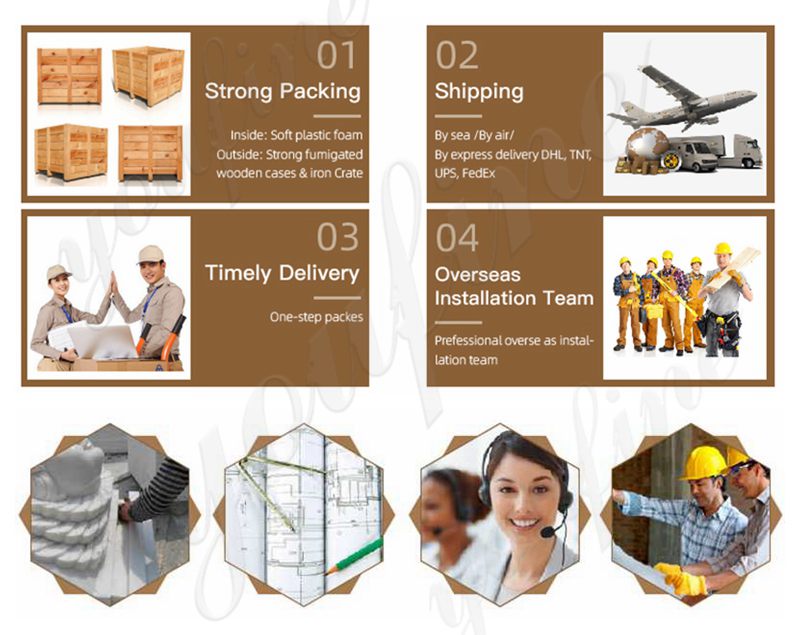 You Fine Art Sculpture:
Our factory specializes in Bronze Soldier Statues for more than 35 years. Our various bronze statues can use for indoor and outdoor decoration. Business and holiday gifts, wedding memorabilia, art collections, and more. Each of our bronze sculptures cast by professional, experienced bronze craftsmen in our foundry using the superior "lost wax process" casting method.  All of which is purely handcraft and exquisite.