Spartan Soldier Statue Details:
YouFine factory bronze Spartan soldier statue is holding a round shield and a 2.7-meter long spear. In addition, we could take a closer look at the dagger on the waist and under the feet of the warrior. This is the symbol of the Spartan warrior. Of course, our warriors usually wear the bronze breastplate that was widely used at that time and wear a bronze helmet with face protection. When you see our bronze sculpture, you could deeply realize that the image of this warrior is so real.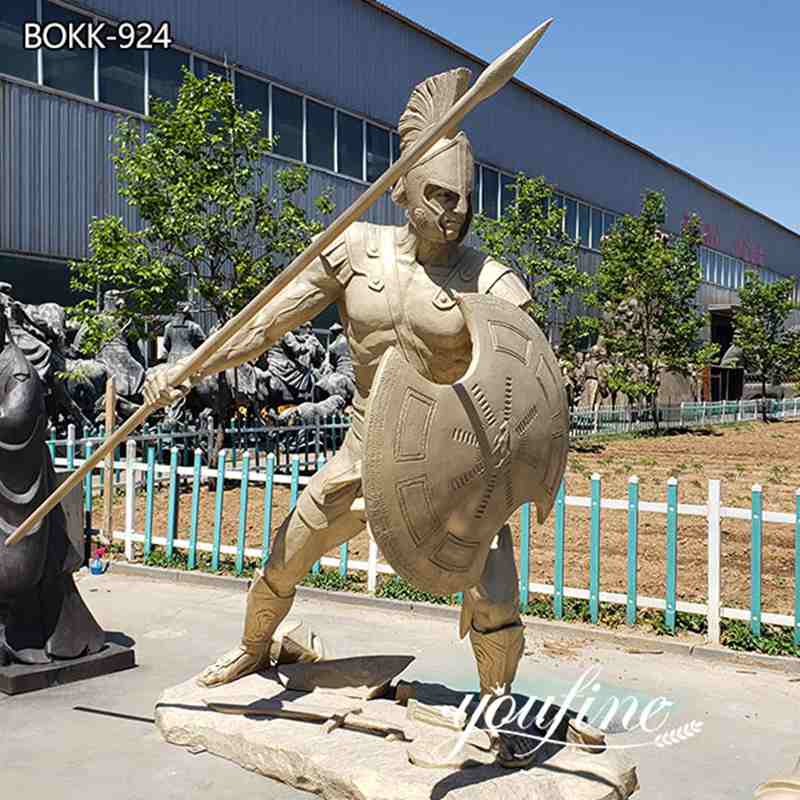 The Legend of the Spartan Army:
Sparta is one of the ancient Greek city-states. When we talk about Sparta, the image that pops up in almost everyone's mind is a muscular Spartan warrior holding a spear and shield. The Spartans are a brave and fighting nation. They often wage wars and have rigorous and solid infantry training, making them one of the most capable infantrymen in the ancient world.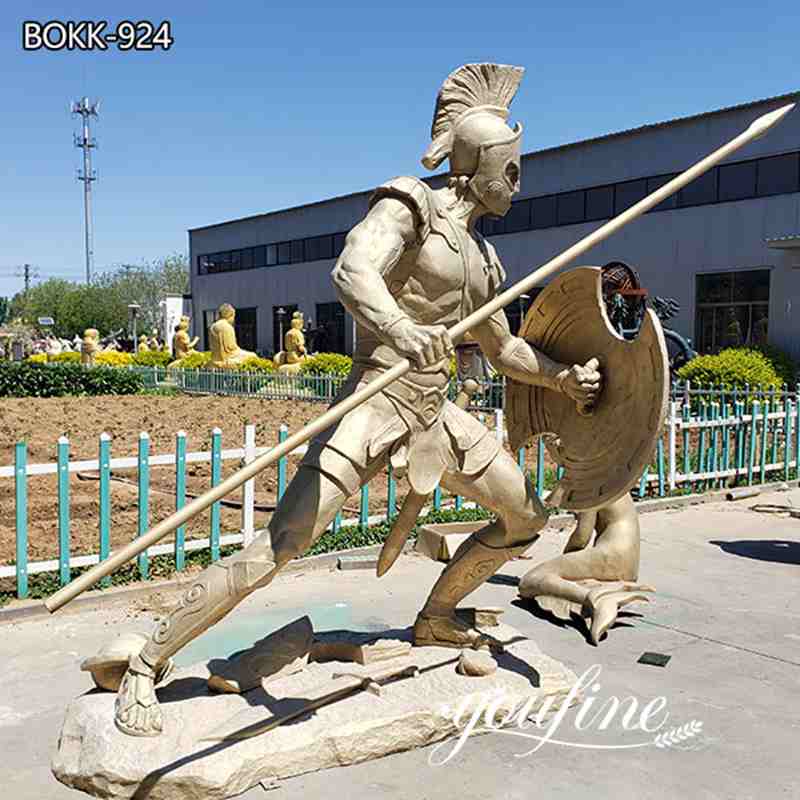 Professional and Excellent Top-Masters:
YouFine factory bronze Spartan soldier statue comes from the hands of our outstanding artists. They cast bronze military sculptures all year round and have mastered many traditional techniques. Especially they continue to use the traditional lost wax method. This method has a history of 5,000 years and is a precious treasure left to us by our ancestors. Our artists are the most famous industry leaders in the industry.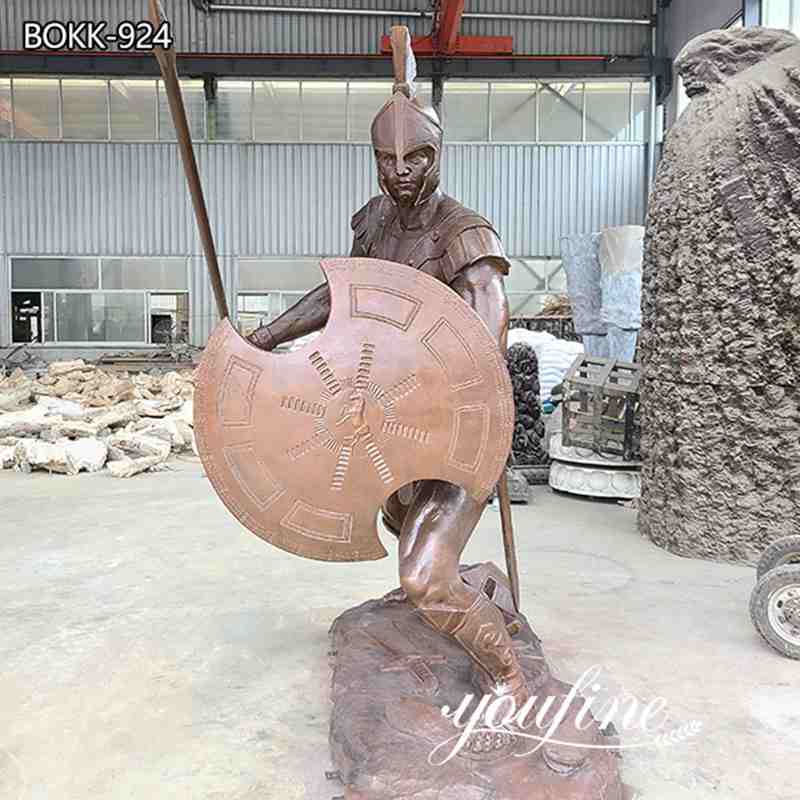 Exquisite Clay Model:
The formation of any bronze sculpture requires an exquisite clay model. Of course, the YouFine factory has many ready-made clay models. You could choose the bronze military sculpture you want at would, which would save you more time, and receive the sculpture as soon as possible. Of course, the YouFine factory clay model could also save you a sum of clay model costs. There is no doubt that if you want to customize a special bronze military sculpture, our clay model could also meet your needs.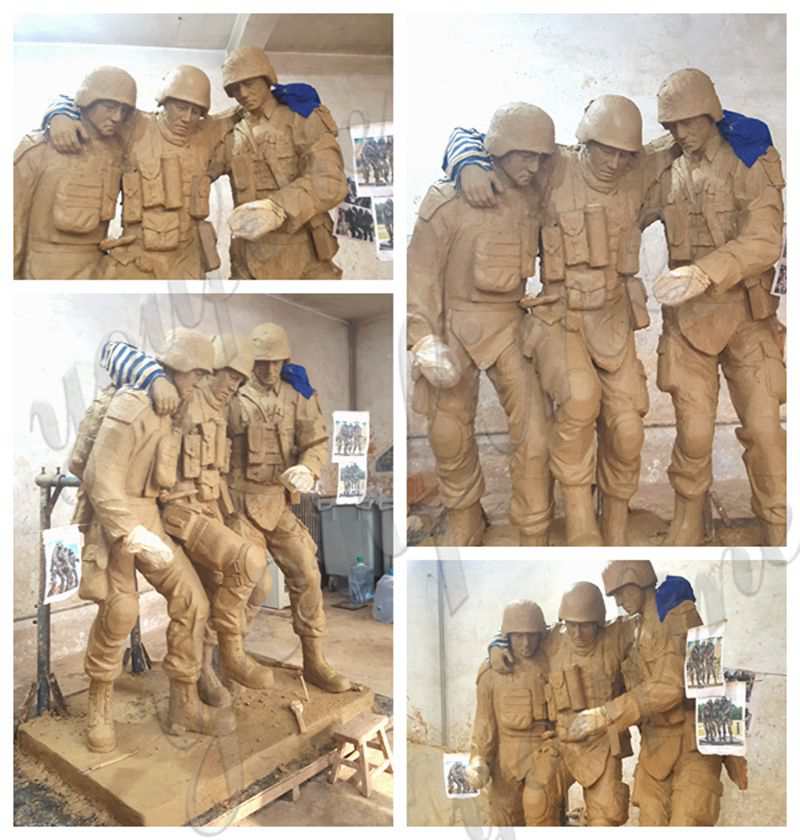 Various Bronze Patina Colour Options:
As a bronze sculpture foundry for decades, the YouFine factory has professional coloring artists. Moreover, our artist chose the traditional chemical coloring method, which could keep the colors in the most natural brilliance. More importantly, YouFine factory artists are very good at color grading and could cast sculptures in more colors for you. Therefore, we could meet all your needs.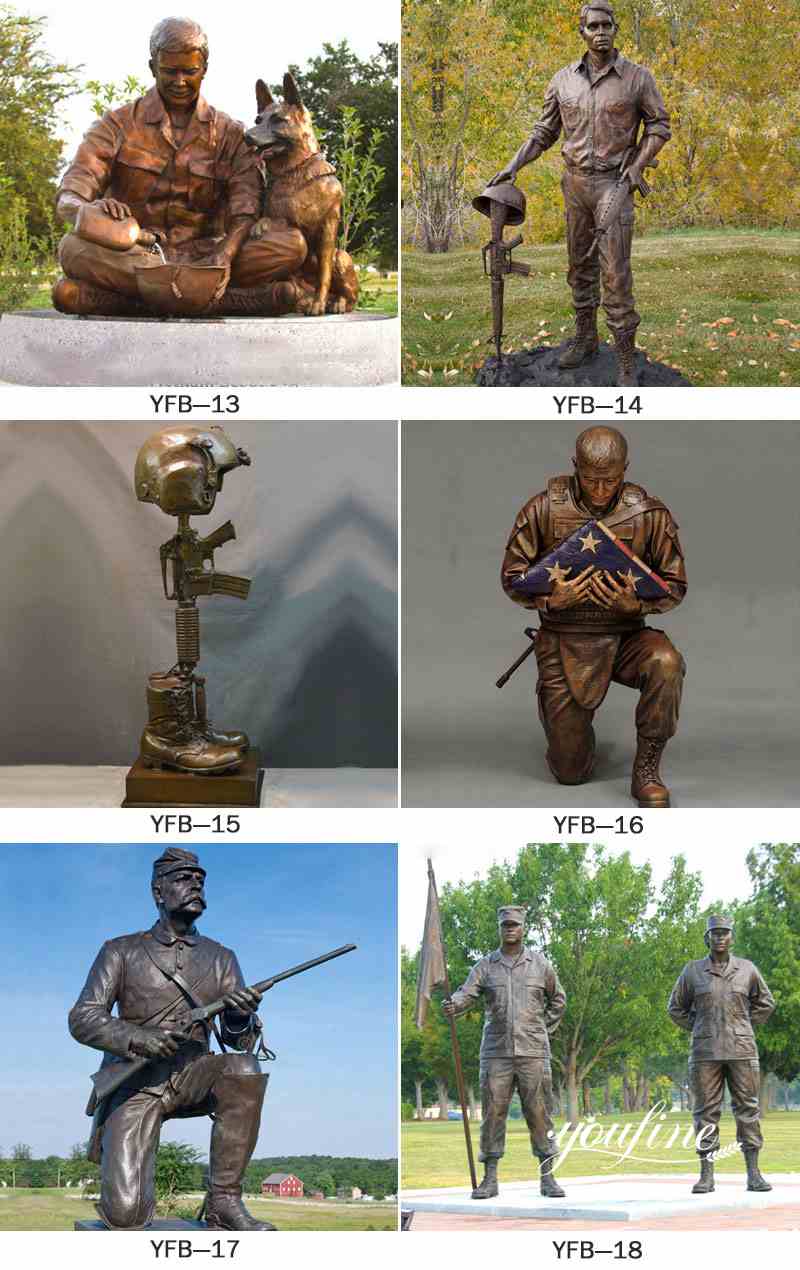 You could contact us as soon as possible to get more bronze Spartan soldier statue information and greater discounts.