Spartan Warrior Statue Description:
These ancient bronze Spartan warrior statues are life-size! And YouFine artists painted it with a beautiful bronze color to add personality. They are perfect for schools, museums, libraries, or public squares. Of course, the spartan garden statue could also be used as decorations for homes, businesses, gardens, or parks. This bronze military sculpture could add exotic style and unique personality to any environment. It is believed that this Spartan warrior statue could make any location a geographical indication.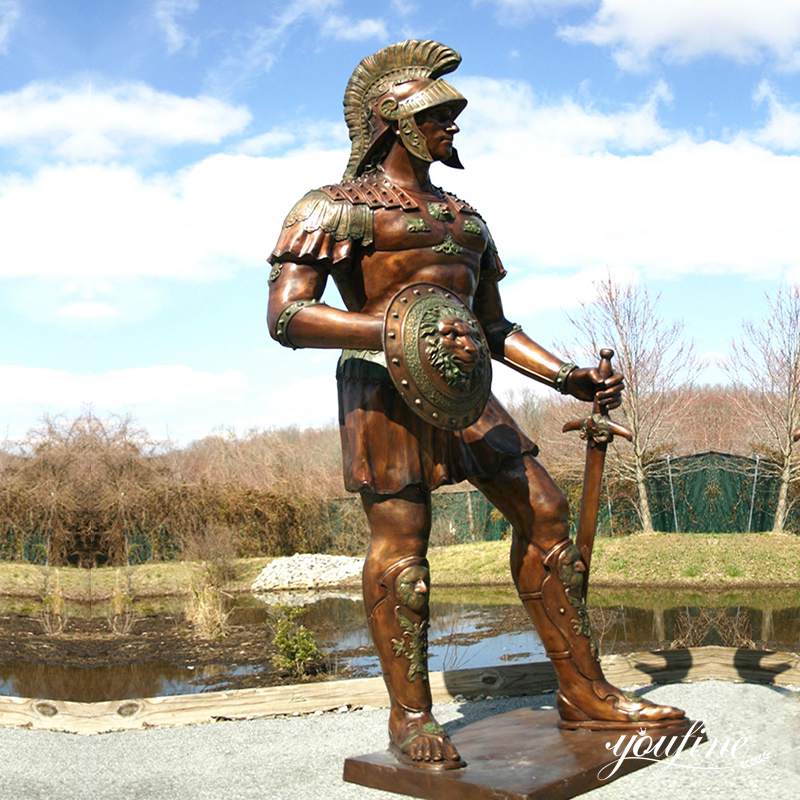 Extremely High Bronze Content:
At YouFine, we use the traditional lost wax method to cast bronze figure sculptures. This traditional casting method has lasted for thousands of years, so our bronze military sculptures are of extremely high quality, and the sculptures as a whole contain a lot of copper.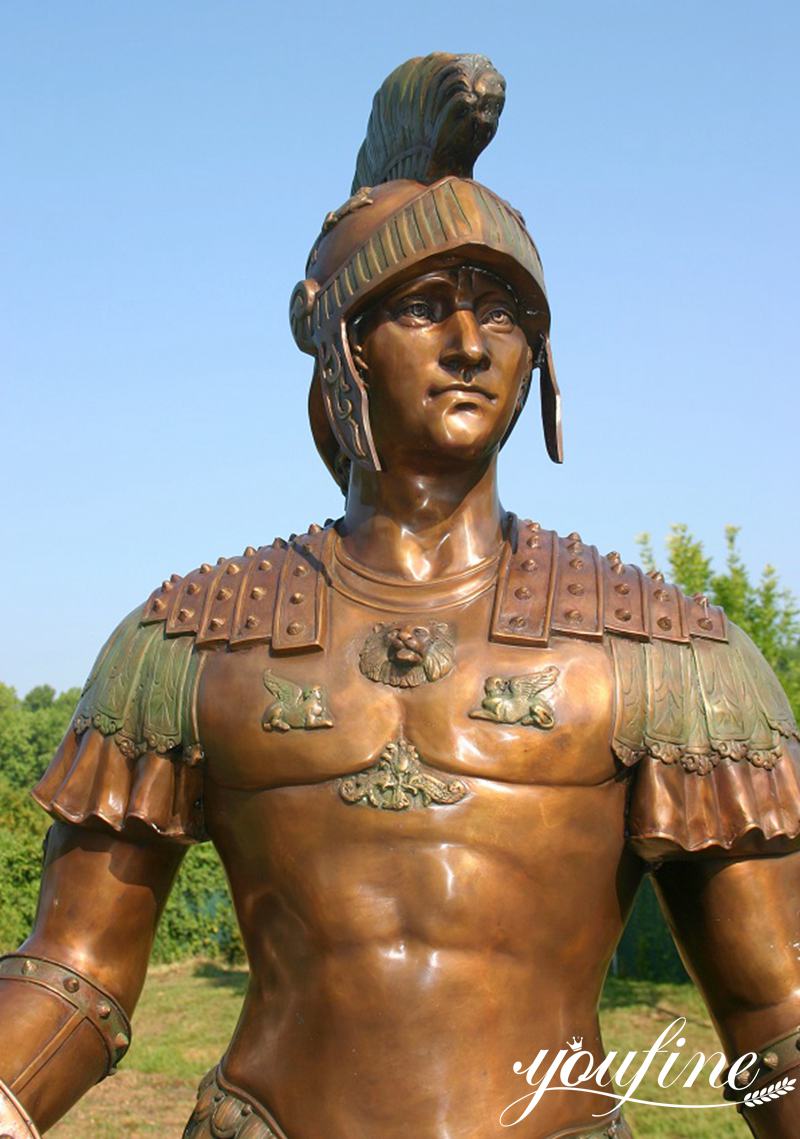 These decades of experience enable us to provide customers with high-quality bronze sculptures at the most favorable price. Of course, we would also provide customers with suitable designs. YouFine could cast 1:1 ratio sculptures based on your pictures. So we could provide customization to meet your needs.
Wonderful Patina Effect:
Please look at these beautiful colors, YouFine believes you must be excited about this sculpture. The sculpture is extremely bright throughout, so it has a very beautiful patina effect. YouFine uses advanced chemical coloring methods, so it could maintain long-term beauty. Especially our military sculptures would become more exquisite over time.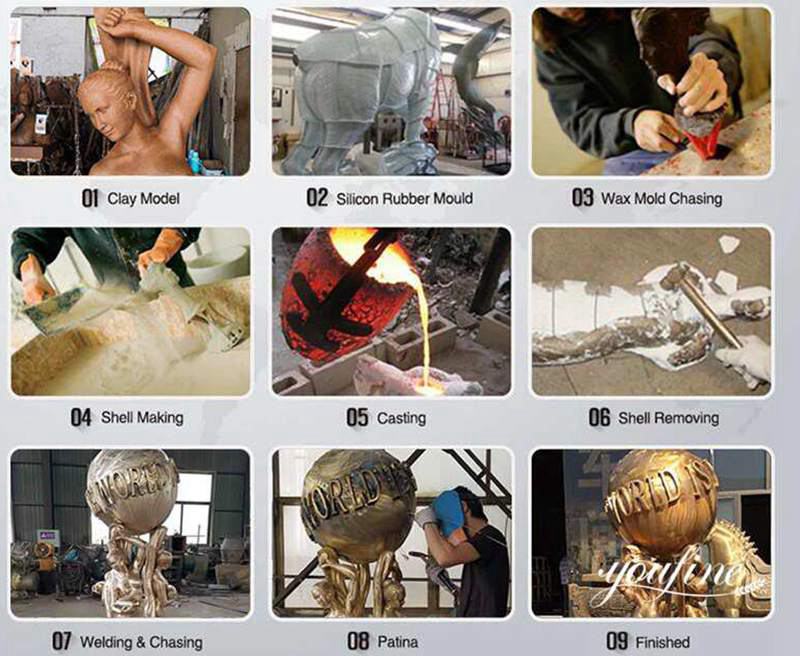 Extremely Detailed Design:
This ancient Spartan warrior statue has many delicate designs. You could see this warrior holding an exquisite weapon. And there is a realistic lion head on top of his shield. Take a closer look, and there is also a flying lion on the soldier's chest. And there is an owl's head on top of his knee pads. We all know that these animals are the symbols and admired animals of the ancient Greeks.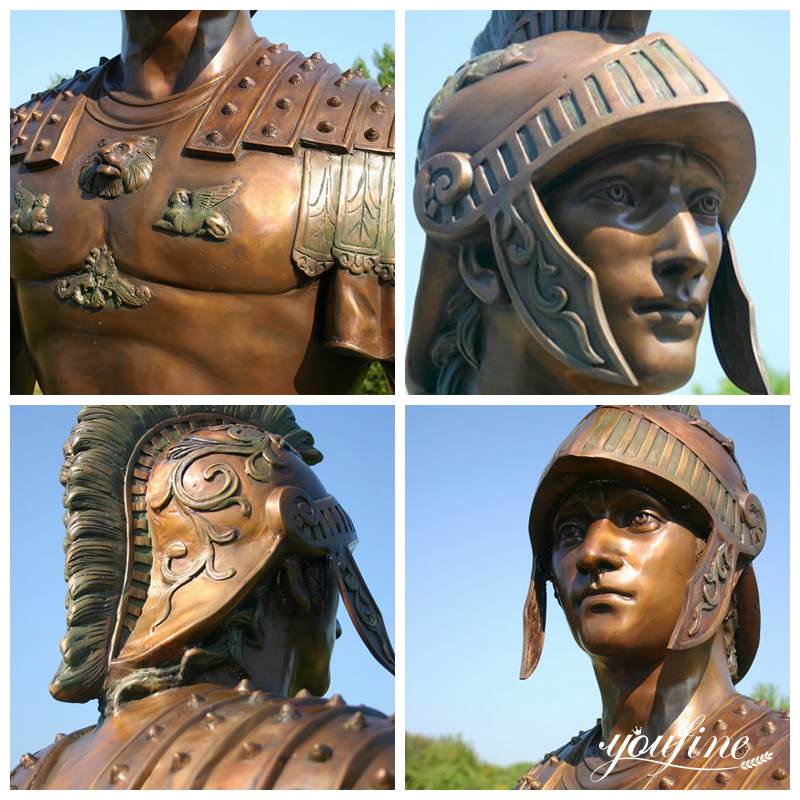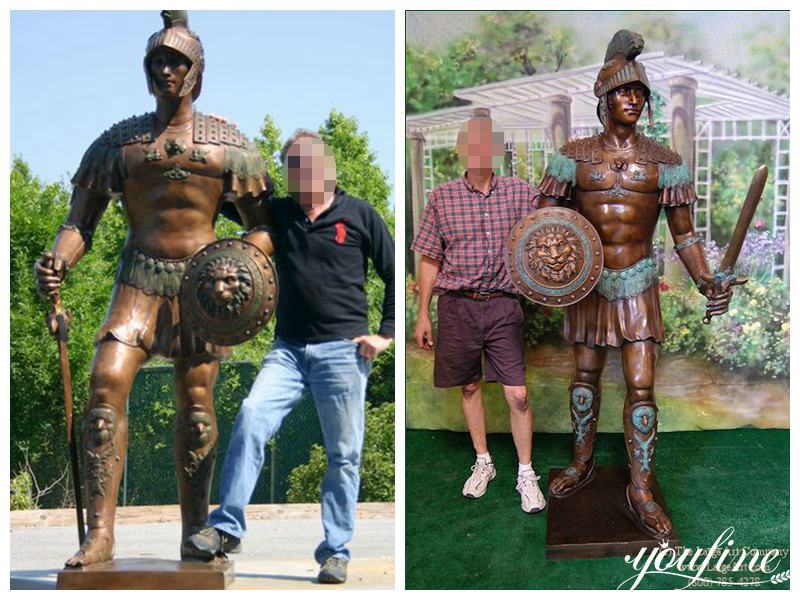 If you like this Sparta statue please contact us immediately. We would provide you with more details and affordable prices.