1.The Introduction of Life Size Kneeling Soldier Statue:
This life size kneeling soldier statue that conveys the soldier's respect and love for the country. It is an amazing bronze soldier statue, life size. The sculpture is large enough to be placed in a memorial to pay tribute to the heroes who fight for the country and the family.  The bronze life size soldier statue is 48 inches high, 32 inches long and 30 inches wide.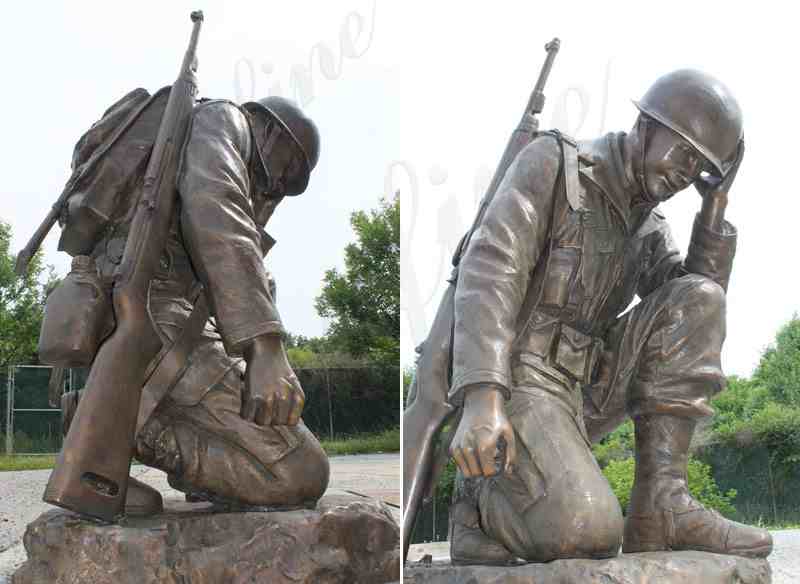 2.Why People Like Memeorial Brozne Military Statue:
Military, soldier, and military personnel have always been the focus of social attention and the focus of cultural and artistic creation. With the rise of sculpture art and the development of society. The theme of bronze military statues often convey the concern for human history, human environment and world peace. With the reality and sociality of their images, which has drawn people's attention. Therefore, military sculptures are getting more and more attention. People could pay tribute to the heroes of the past and present through these memorial military sculptures.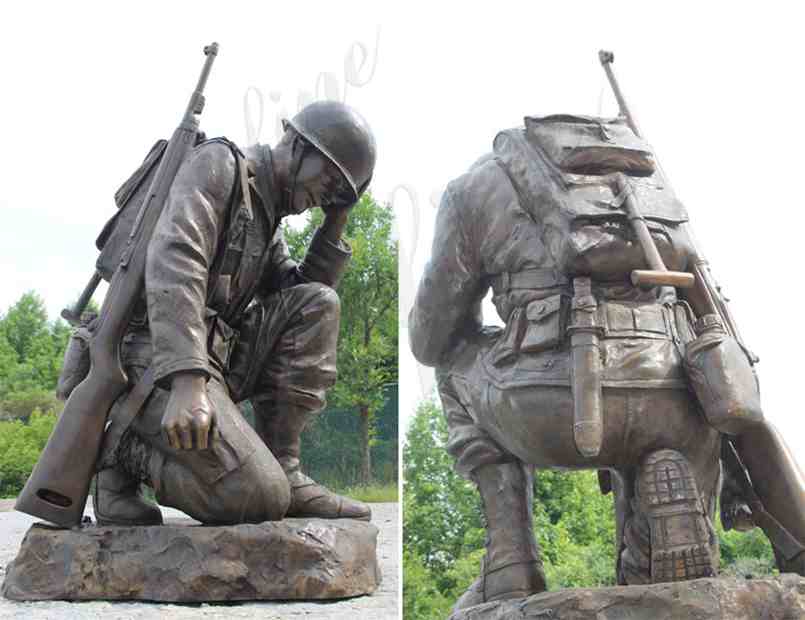 3.The Advantage of  Our Bronze Military Statue:
Firestly, all of our bronze statue products are cast from the highest quality bronze materials, containing 80% bronze and 20% other metals materials, while utilizing proprietary casting techniques- "Lost Wax Process". We paint, oil and seal all bronze statue products to ensure that the bronze sculptures are solid and rust-free. So you know they will last a lifetime and truly are solid as a rock!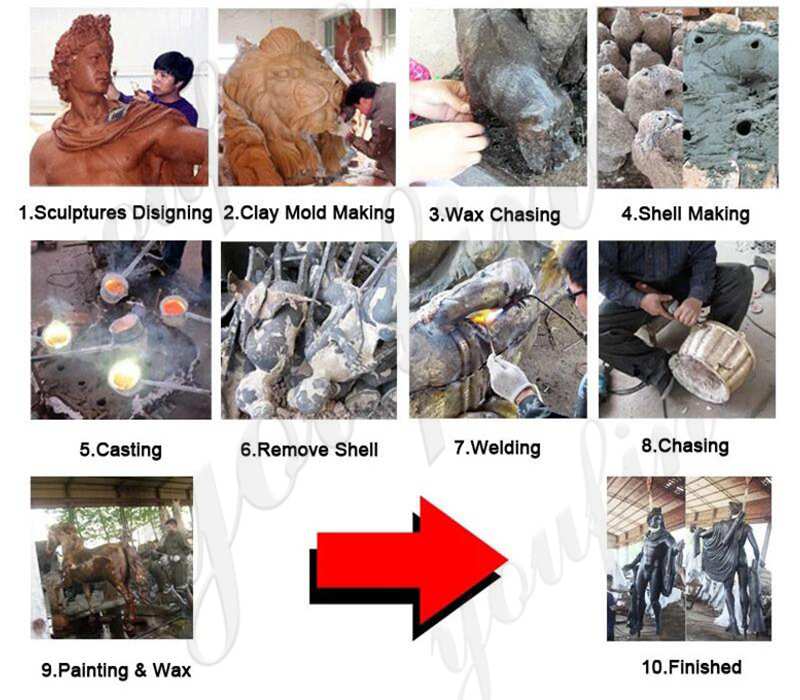 Secondly, our statues are available in a wide variety of colors and styles. We could make a variety of military bronze statues, but only some products are displayed online. As well as you could also contact us if you want other design styles because we could also accept the customization of any military sculptures. Please note that only you want any bronze sculpture products, you could order from our company.
Here at You Fine Bronze Foundry, we have the ability to produce traditional and any custom bronze soldier statues from small to large size you want. Because we are a factory specializing in bronze sculptures. Which allows us to provide our customers with the right design with the right materials at the best price. We could not only make existing style designs. At the same time, we could also customize any bronze military sculptures according to your design.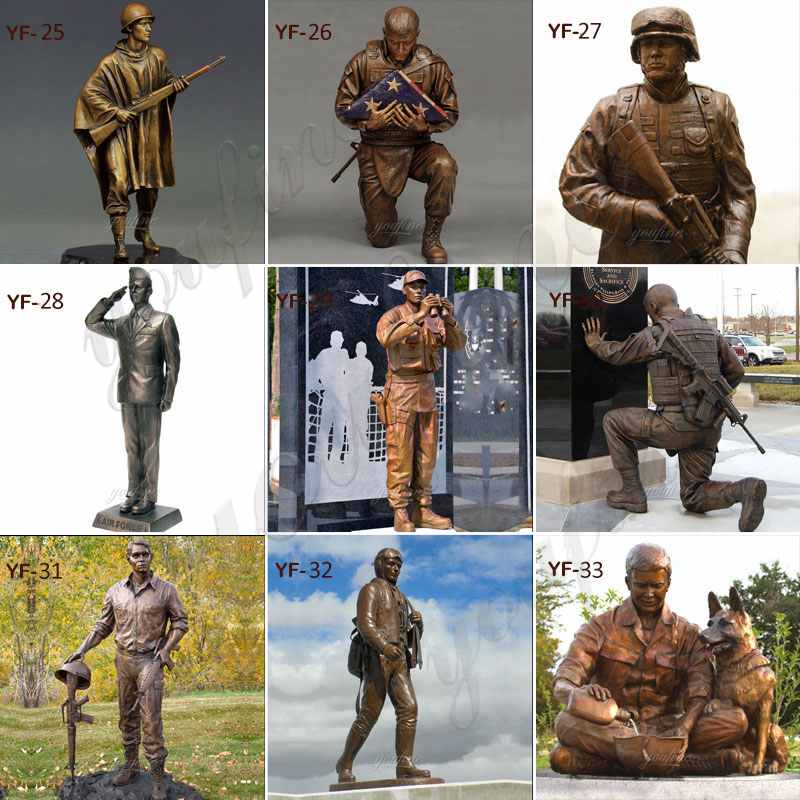 Our bronze military sculptures could also pay tribute to your heroes, providing durable bronze military sculptures for your organization, park and even your own home. Therefore, welcome to consult any questions if you are interested in our bronze kneeling soldier statue.