1.Life-Size Bronze Soldier Garden Statues Detail:
These life-size bronze soldier garden statues are life-size and highly restores the image of the perfect and serious image of soldiers. High-quality bronze sculptures can use for outdoors or in the memorial museum for hundreds of years without any quality problems.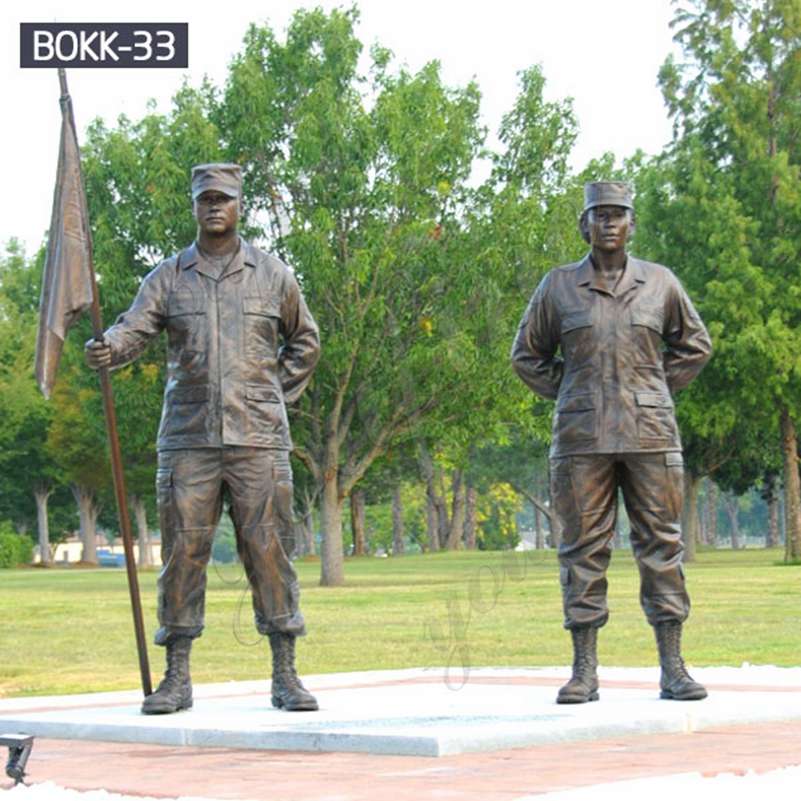 2. The Process of the Bronze Soldier Statue:
We would use the traditional "lost wax method" to hand made all bronze solider garden statues. In general, making bronze sculptures could be approximately divided into the following major steps:
1. In order to make the exquisite bronze sculpture more vivid, our clay model masters must first make a 1: 1 clay model.
2. Second, our bronze masters make wax patterns from the finished clay molds.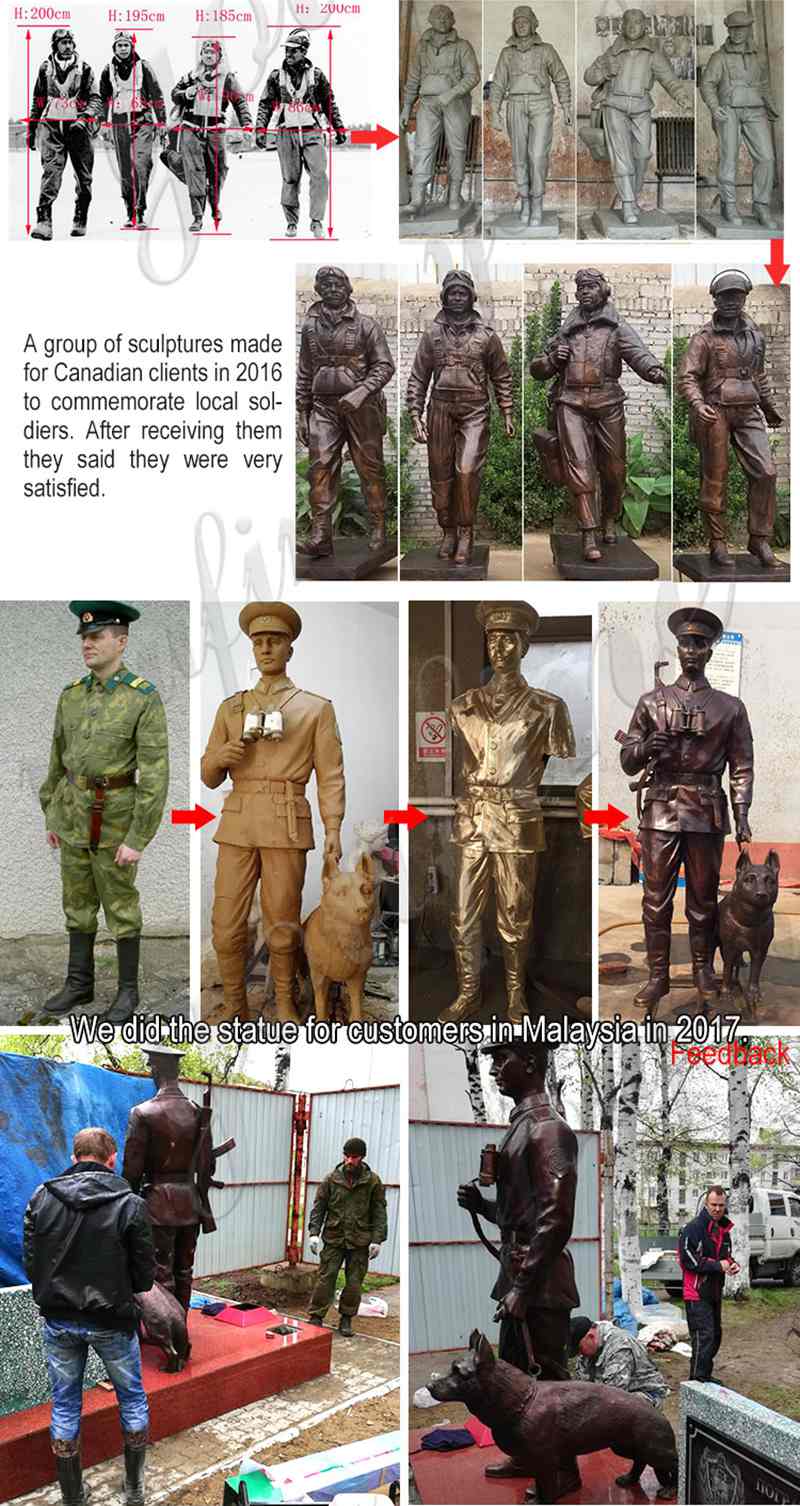 3. Third, our master would cast bronze according to the existing wax pattern.
4. Next, Polishing the surface and ready to make patina, we use the chemical coloring method and then wax it to protect the sculpture.
5. Finally, we send the picture of this completed customized bronze solider garden statue to our customer for final inspection. We would then arrange packaging and shipping after final approval from the customer.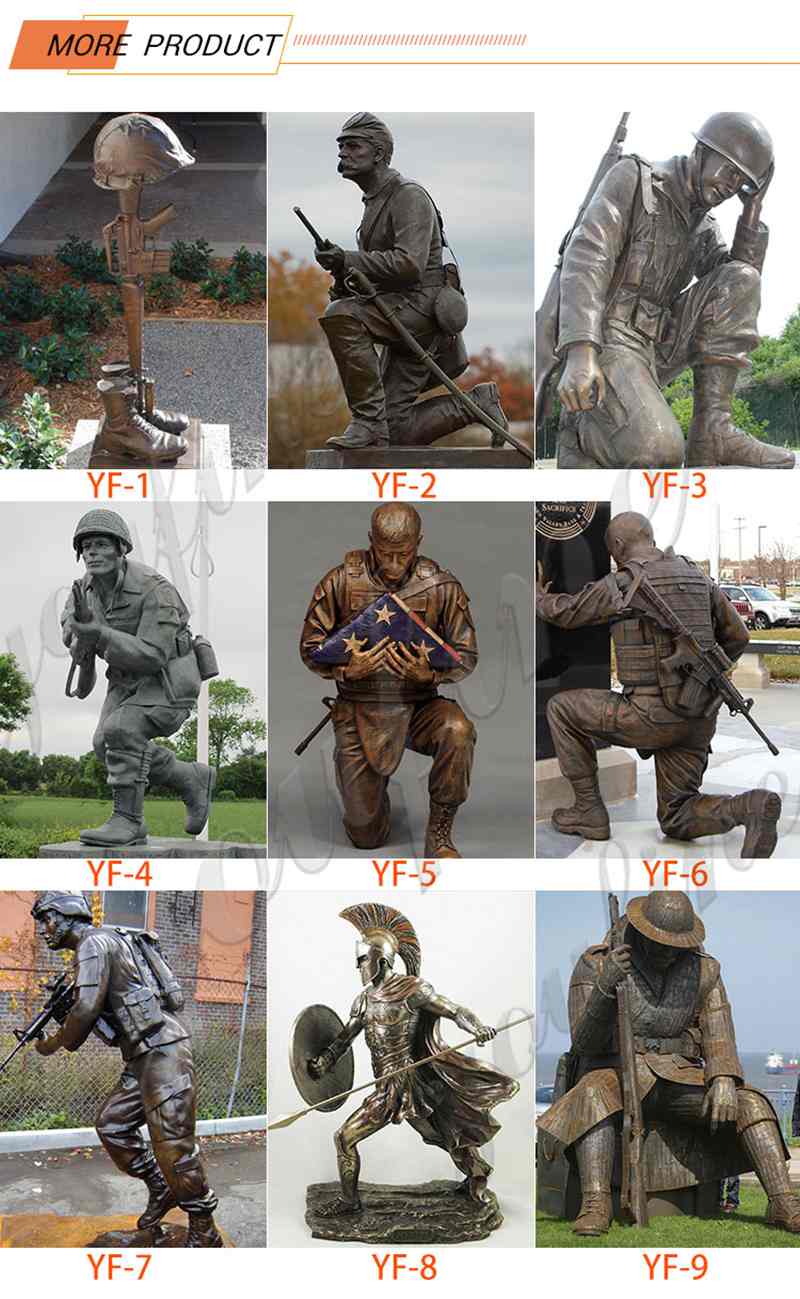 3. Why Choose Our Bronze Factory?
As a professional bronze sculpture factory, You Fine always inherit the pure hand-casting process to make all bronze sculptures. Our professional masters are very professional and have rich experience in sculpture making. At the same time, as a professional factory, we can accept any custom military sculpture project. As long as you tell us your requirements, or provide us with pictures. We can make the corresponding sculpture for you.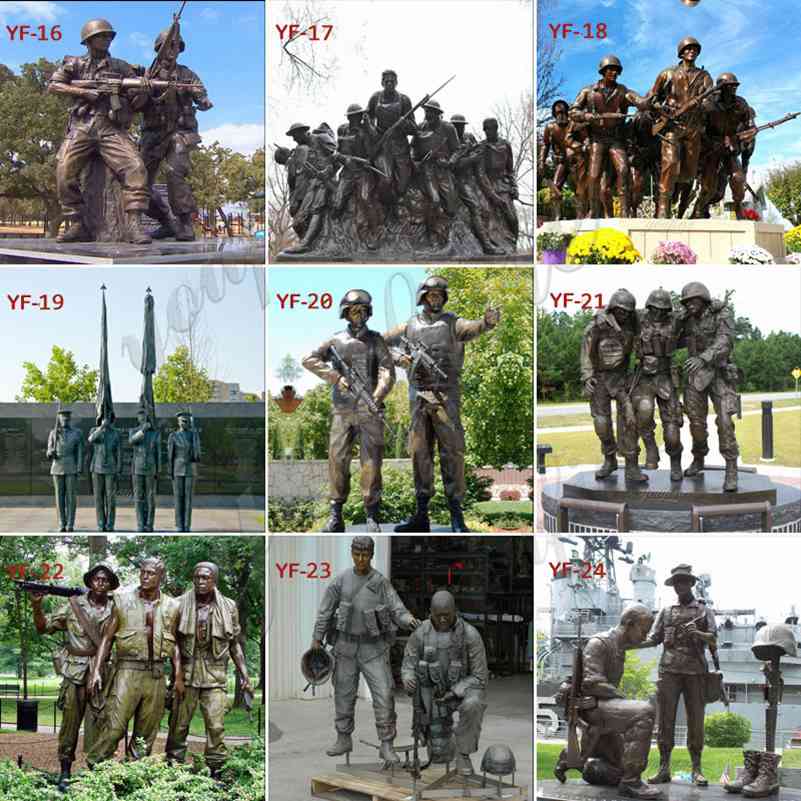 We are honored to provide you with high-quality bronze soldier garden statues and other military bronze statues. Each statue provides historically and technically accurate display works. These are very monumental sculptures. If you are looking for a suitable sculpture supplier, please feel free to contact us.