Bronze Bear Statues Detail:
This is a bronze bear statue. This grizzly bear has sharp claws and long nails, which are his sharp weapons. We used high-quality bronze for this statue. Imagine putting this bronze statue outdoors, it must be a very attractive statue.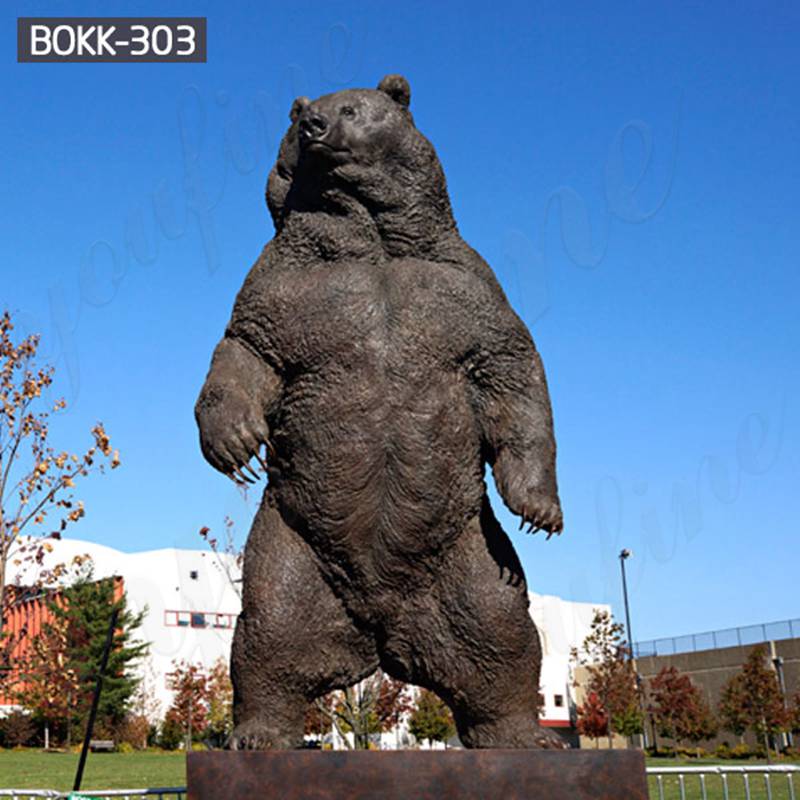 The Process of Making the Bronze Bear Statues:
We have professional bronze artisans to make this standing grizzly bear statue. All of our bronze statues were made using the traditional "lost wax casting" method. This bronze casting is the process of casting a duplicate metal statue (usually silver, gold, brass, or bronze) from an original statue.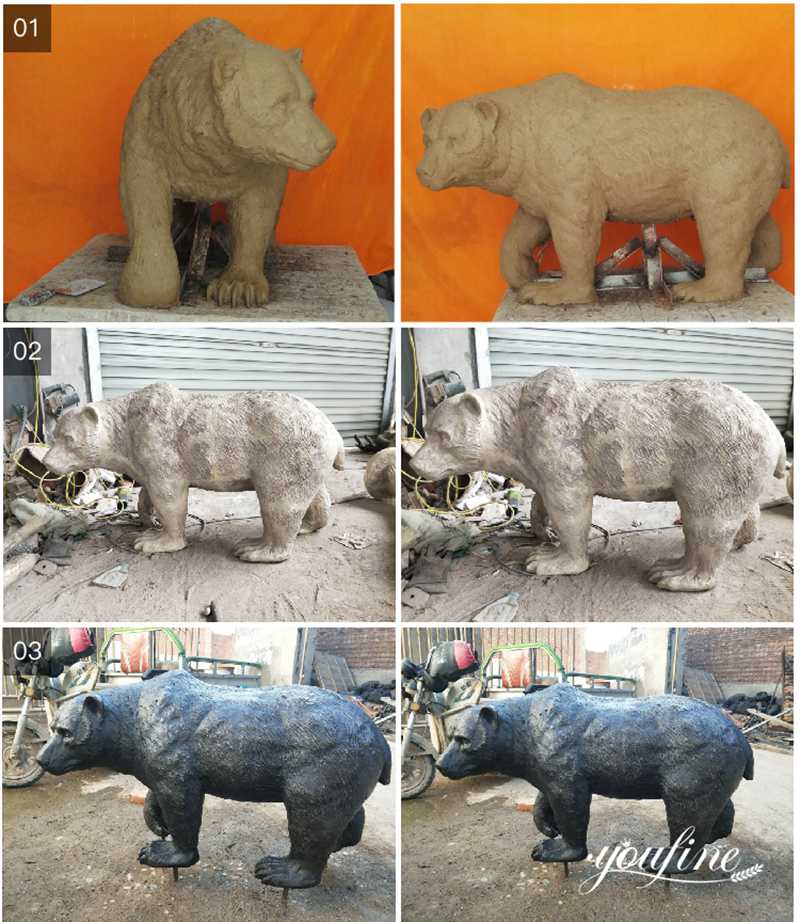 Why Do People Like Bears?
From the fearsome grizzly bear to the adorable koala. From playful polar bears to beautiful pandas, bears are all over the world. In people's minds, the bear is a cute image. So the bear is loved by people, it is a friend to them.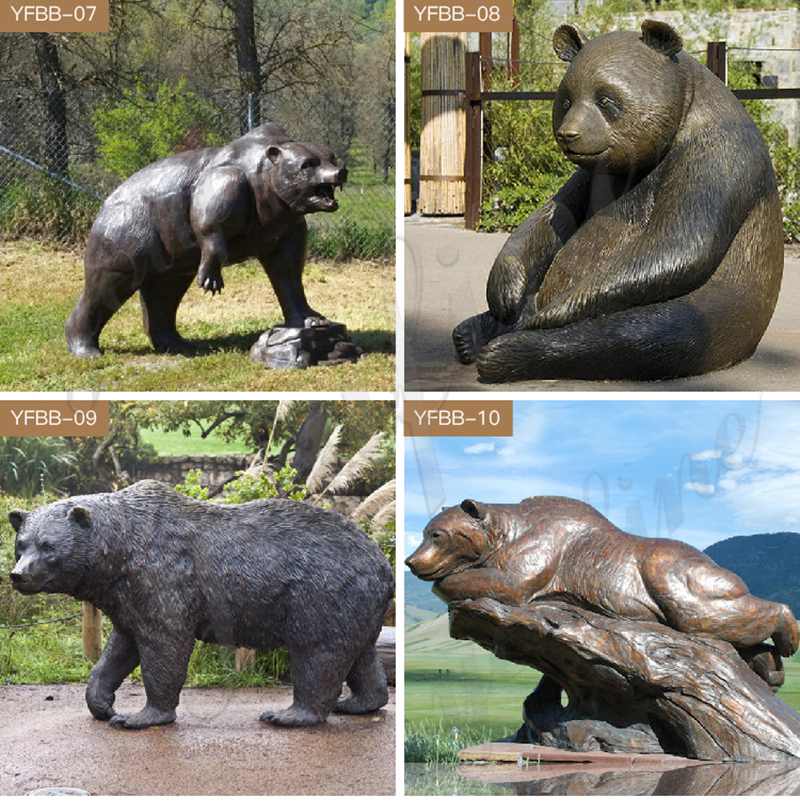 Welcome to browse the products on our website. Here at You Fine Art statue, we can provide you with a series of bronze animal statues. Such as bronze horse statues, bronze lion statues, and bronze bull statues, etc. We can make a series of bronze animal statues for you. We can make regular sizes or customize any size for you.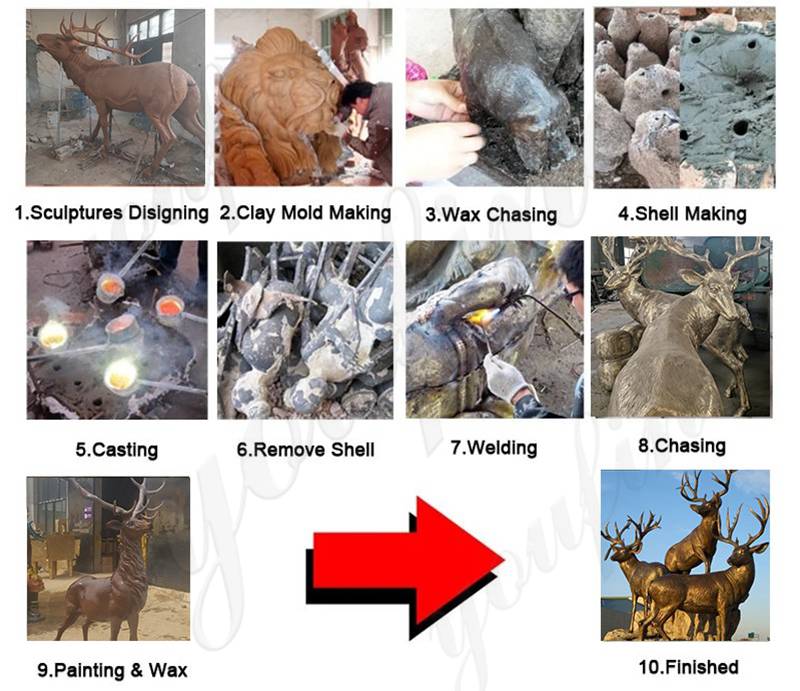 You Fine are a factory specializing in bronze statue.  We can provide you with high-quality bronze standing bear statues. Please feel free to contact us if you want to know more information about our products and the latest quotation.