Grizzly Bear Statue Details:
This bronze grizzly bear statue is life-size. YouFine is a professional bronze animal sculpture foundry, our artists are very good at casting grizzly bear sculptures. This is a standing grizzly bear. You could clearly see that this bear is bigger and stronger than us humans when it stands up. YouFine believes that when the animal appears in a community garden or plaza park, people would be amazed by this realistic grizzly sculpture.
Detailed and Realistic Hair:
Grizzly bears are typical arctic animals, their thick fur could reach the cold weather. Then please pay attention to the hair of our grizzly bear sculpture, you could clearly see that this grizzly large bear sculpture has very thick hair. Moreover, the hair of the YouFine bronze grizzly bear statue is very real. We could see hairs on our grizzly bears. Also, the style and orientation of the hair vary from place to place. So, this is what makes YouFine artists unique.
Deep and Vivid Look:
We could clearly see the grizzly looking into the distance. Its look is so mysterious and vivid. Grizzly bears are very large and often give people the image of being lazy and bulky. However, we all know that grizzly bears are still very ferocious once they are running and aggressive. We all know that it's not easy to draw a look, but the artists at YouFine completely master the technique. Especially our artists often go to the zoo to see the living habits of grizzly bears. So YouFine would be able to cast a realistic animal sculpture for you.
Very High Bronze Content:
Such a huge bronze grizzly bear statue has a very high copper content. Then as a professional bronze animal foundry always pursued high quality. Our grizzly lifesize bear sculpture contains extremely high bronze. So there is no doubt that our grizzly bear sculpture would stand upright even in the cold Arctic.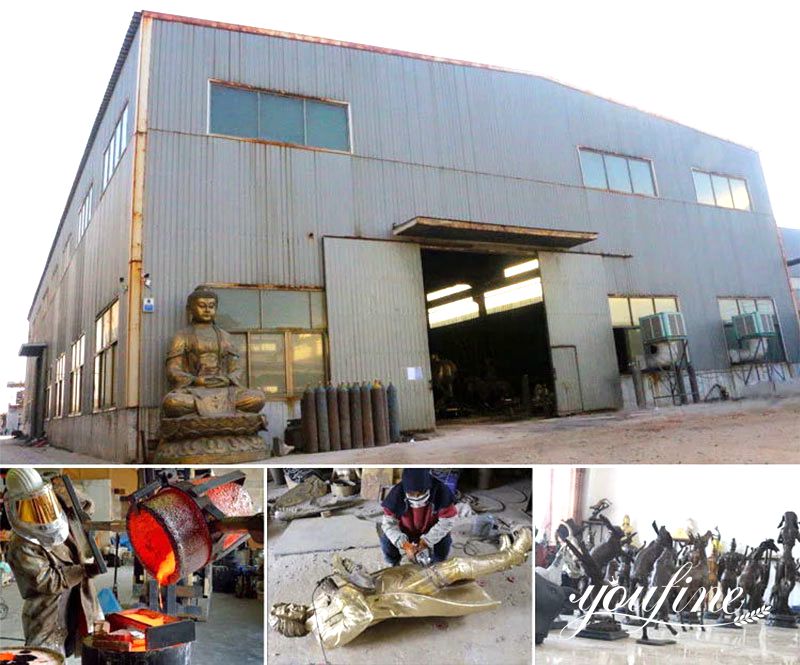 Using the Traditional Lost Wax Method:
YouFine artists cast bronze bear sculptures using the traditional lost wax method. Our artists have fully mastered this technique. First of all, we used silica sol technology, which prevents white spots from appearing on the surface of the sculpture. Once white spots appear on the surface of the sculpture, the sculpture would crack. Then, the YouFine bronze grizzly bear statue would have a beautiful appearance for a long time and a very high use-value.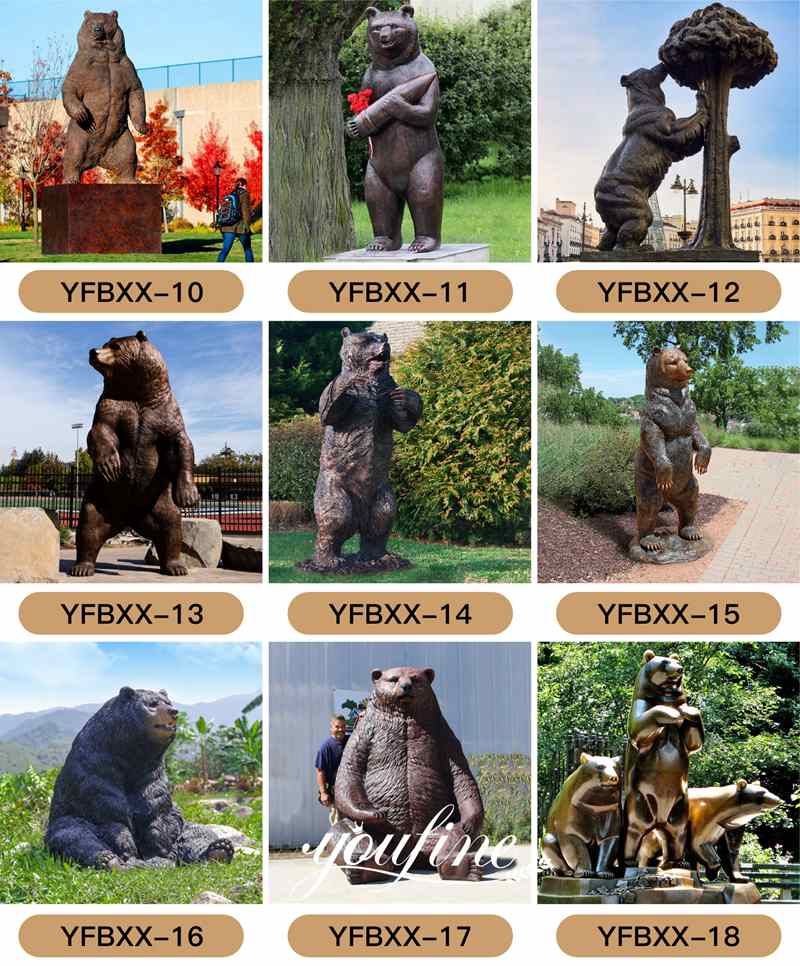 If you like this sculpture, please contact us immediately. YouFine would cast beautiful bronze animal sculptures for you.