Life-Size Bronze Bear Statue Details:
This beautiful life-size bronze bear statue shows us the fierce side of this bear. The sculpture brings out the bear's demeanor and features in a vivid way. The bear stands on one paw on a rock. His torso is thick and fat, and the shape of his face is very dog-like. The bear's head is big and the mouth is long, while the eyes and ears are relatively small. His sharp and razor-sharp teeth are on display, completely showing us the fierce side of the bear.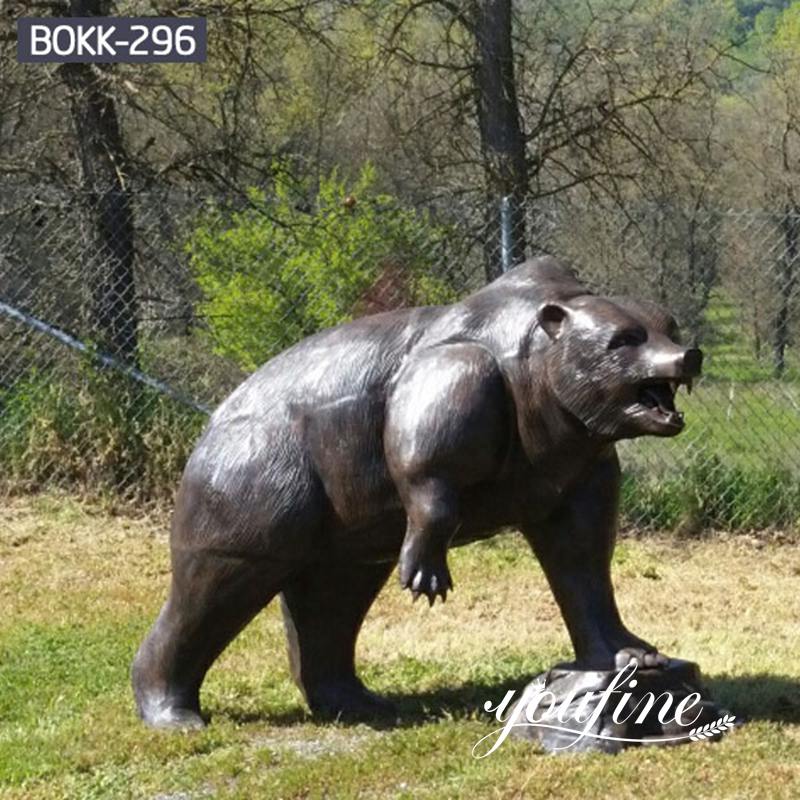 If you look carefully, at the physique of this bear, you will also find that his limbs are thick and strong. And his feet have five sharp claws for digging, tearing apart food, and climbing trees. Our life-size bronze bear statue will make a great decorative choice for outdoor space. Such as parks, zoos, gardens, or lawns. Placing in any outdoor location, it will attract the attention of visitors.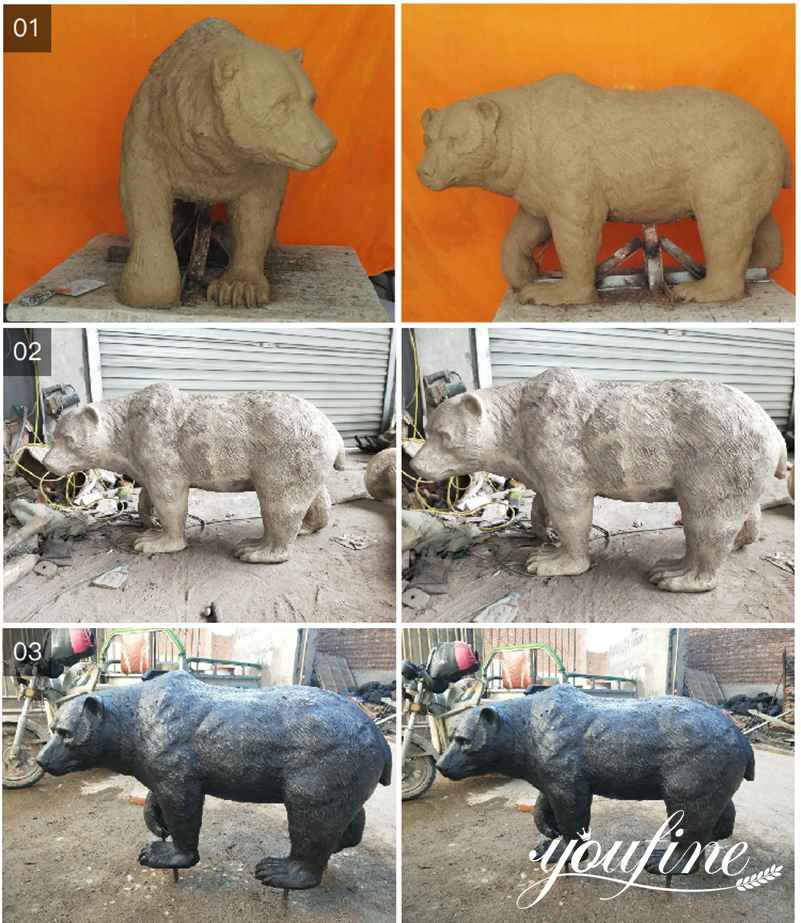 Use the latest technology:
You Fine would use the most advanced silica sol process technology to make this life-size bronze bear statue. This new technique has greatly improved the quality of the bronze statues. No matter the sculpture use outdoors for many years, it will not produce any white spots. However, traditional technology cannot achieve this effect.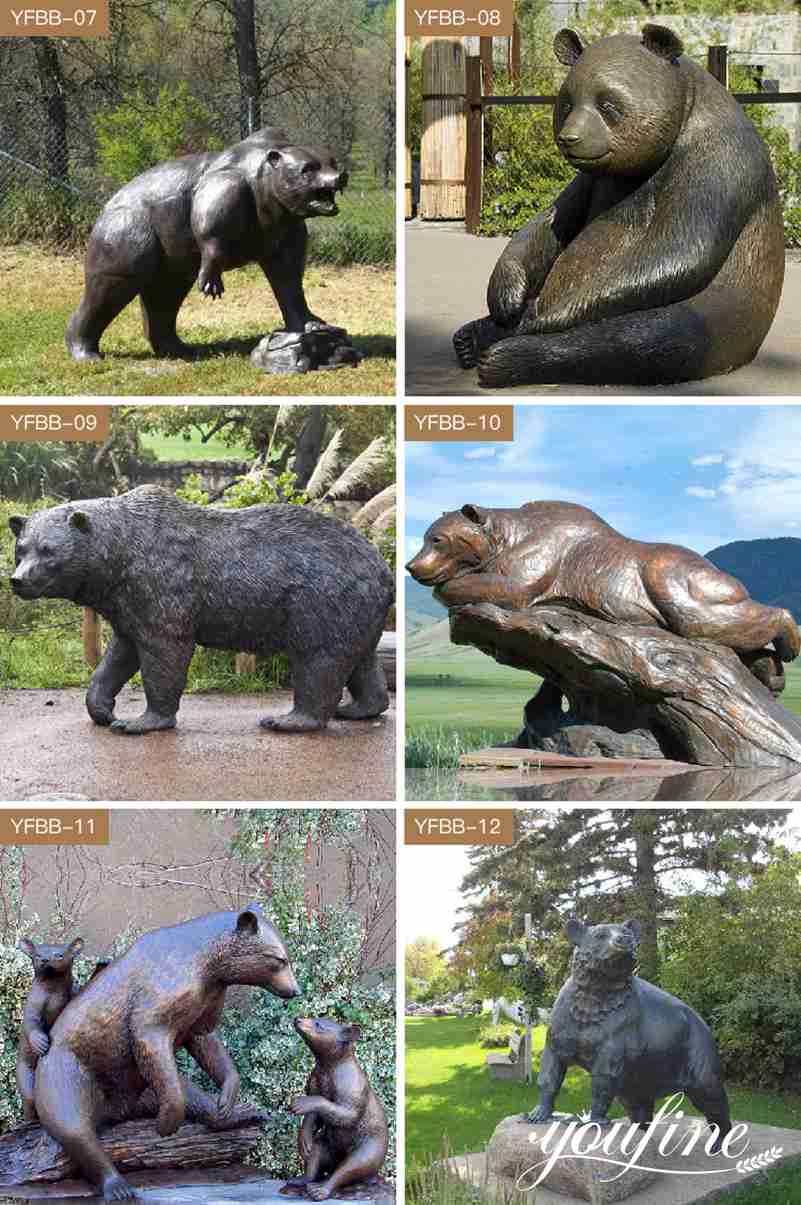 More Bronze Animal Statues Choose:
Welcome to browse the animal statues on our website. Here at You Fine, we could provide you with a series of bronze animal statues. Such as bronze horse sculpture, bronze deer sculpture, bronze lion sculpture. As well as bronze bull sculpture, bronze dog sculpture, bronze bear sculpture and so on. We could make regular size or custom any size for you.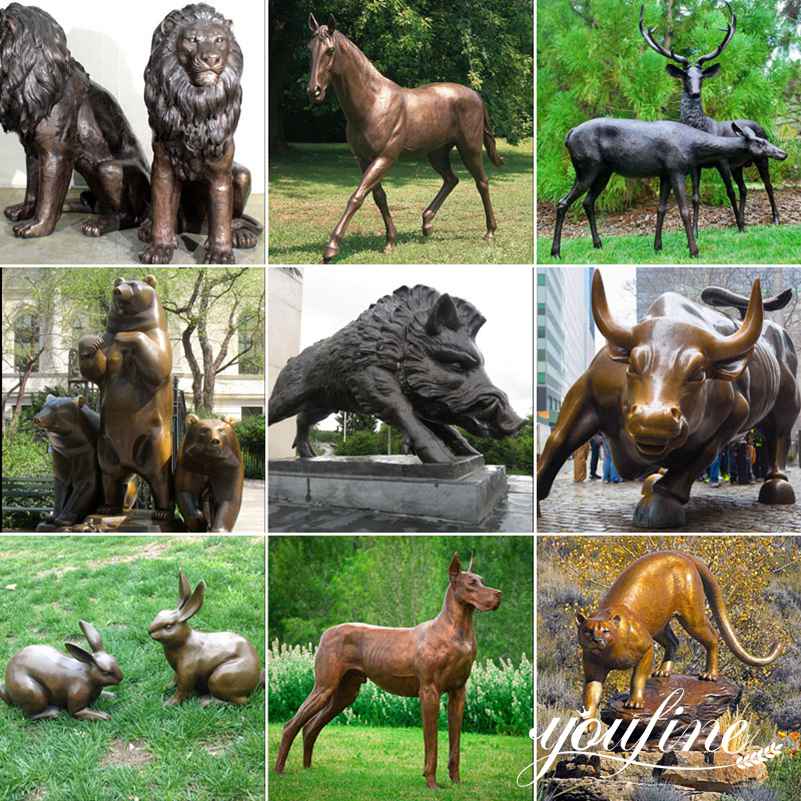 Our professional sculptors are able to completely sculpt the essence of the bear. So our bear statues are sure to last for years outdoors without any quality problems. Please feel free to contact us for information and pricing.