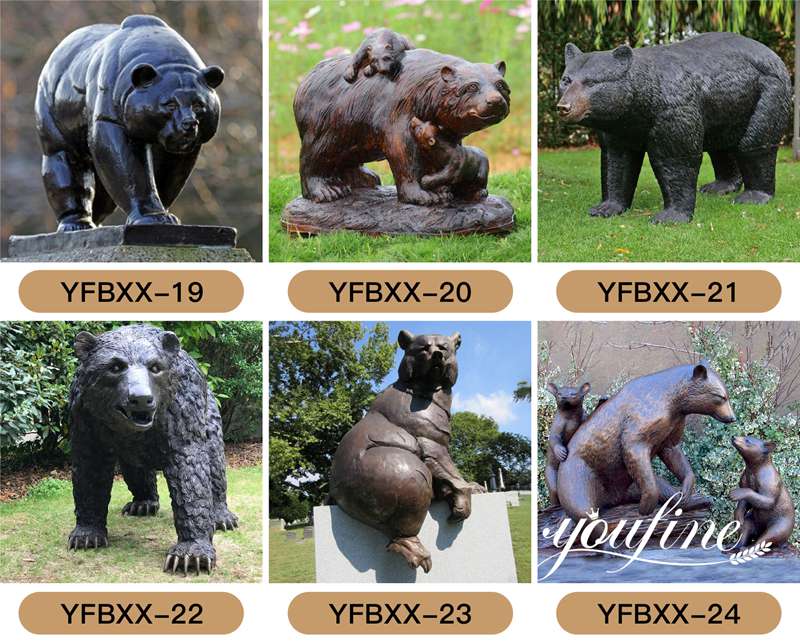 Introducing Bronze Bear Sculpture:
This huge bronze bear sculpture would impress people. In particular, its bulky body and interesting facial expressions make people unforgettable. We could clearly see that this sculpture is a slightly large bear sculpture. His hair and body are not very realistic. But we could still see the burly stature of this bear sculpture. Also, the bear's claws are very realistic, just like real hands. Moreover, his eyes are also very sharp, coupled with its small ears. The overall shape of the sculpture is both fierce and cute. Therefore, everyone's love for this outdoor bear sculpture is beyond words.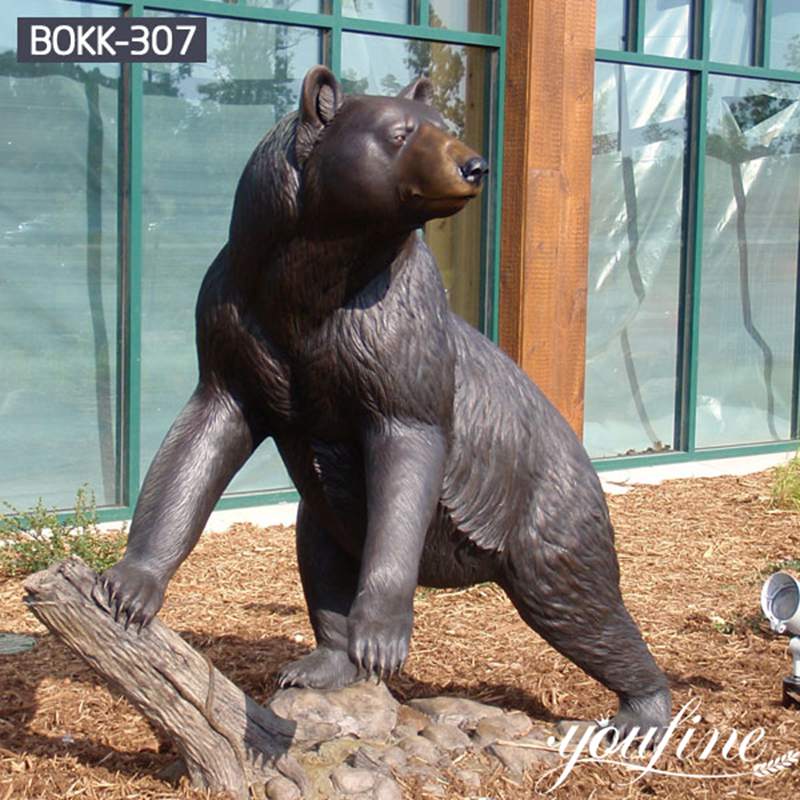 Superb Patina Technique:
The artists at YouFine are very good at the art of coloring bronze bear sculptures. In particular, our artists use chemical coloring, which brings more natural beauty to the sculptures. Because our artists' skillful coloring techniques create beautiful sculptural colors. And, over time, the colors of our lifesize bear sculptures would become more natural, just like the color of real bear fur. Moreover, our colors could sparkle in the sun, giving people a wonderful visual experience.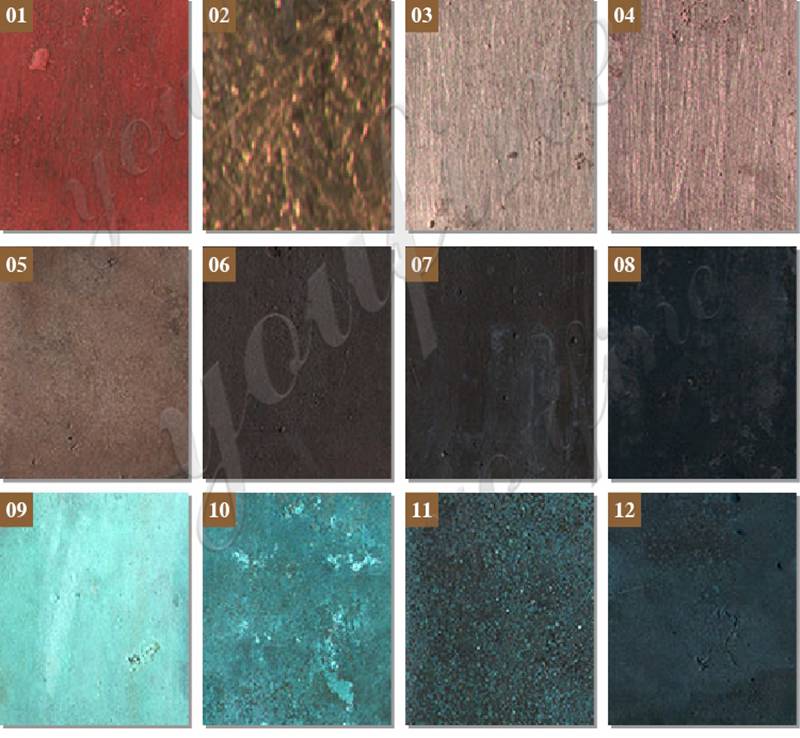 Just the Right Amount of Bronze Content:
We all know that bronze is the earliest alloy in the history of metal smelting. Alloys of tin or lead added to pure copper are of special importance and historical significance. And compared to pure copper, bronze has high strength and low melting point. Therefore, bronze has good content, wear resistance, and stable chemical properties. After the invention of bronze, bronze sculpture became popular immediately, and since then human history has entered a new stage – the Bronze Age.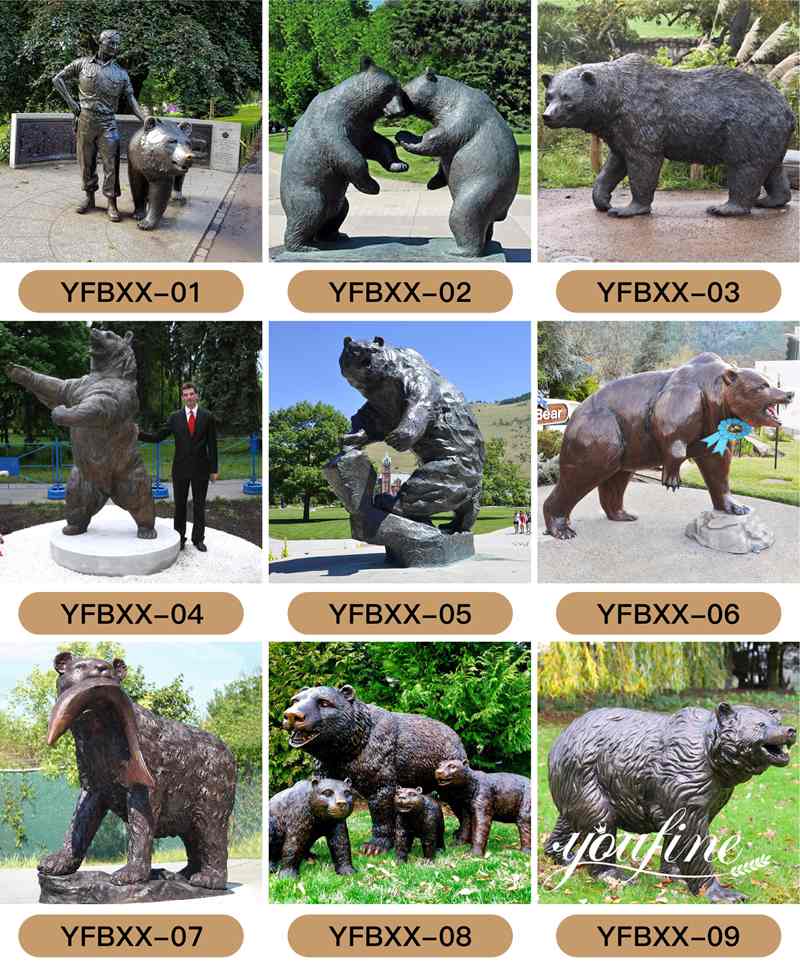 As the inheritor of Chinese bronze sculpture with 5000 years of civilization, our artists mastered this bronze casting technique early. Therefore, the amount of bronze contained in our sculpture is very appropriate, and the sculpture could be stable in outdoor performance. Therefore, the decoration time of our sculptures would be longer. Your crafts are also more collectible.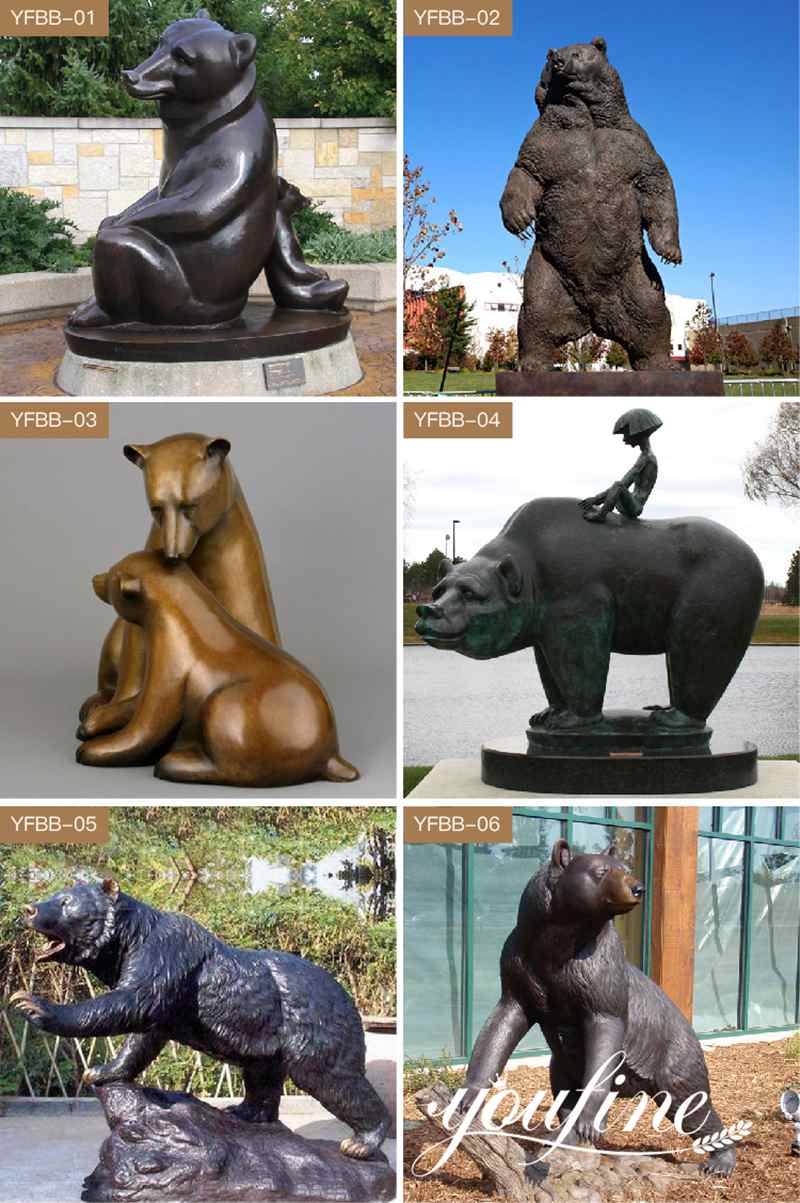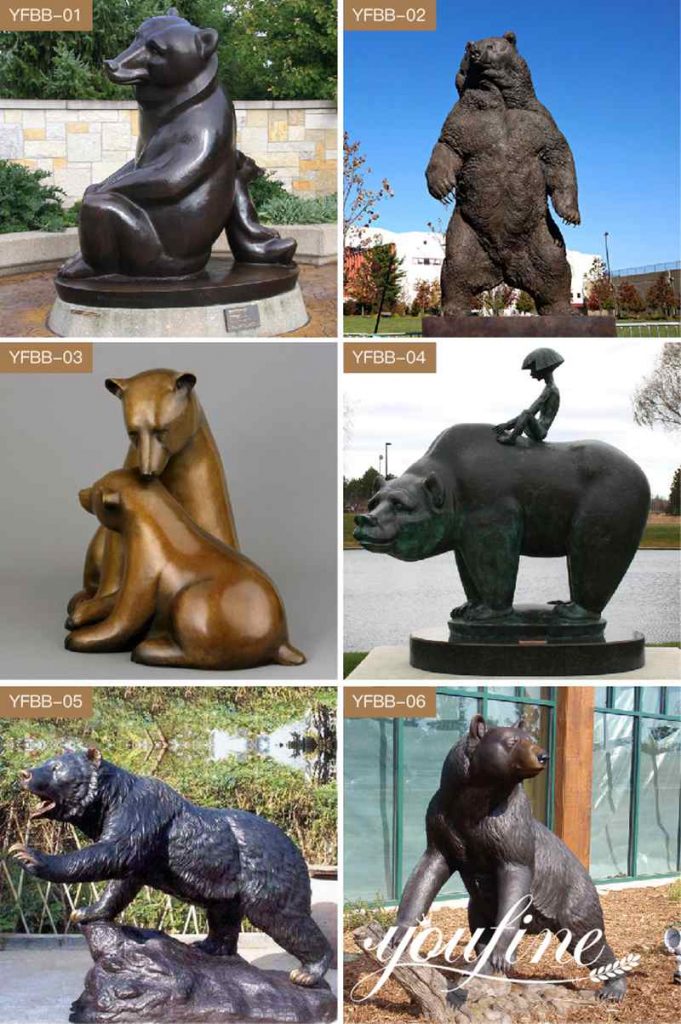 This bronze bear sculpture is so beautiful because we used the traditional lost wax method. This method has existed for more than 3000 years. Our artists have mastered casting considerations. Therefore, there is no doubt that your choice of YouFine's bronze bear sculpture is a very wise choice. Please contact the YouFine staff immediately, we would provide you with the most satisfactory service as soon as possible.