1. Life-Size Bronze Walking Bear Statue Detail:
This lovely and fiercely outdoor bronze walking bear statue is the life-size. He stands on a bronze base and opens his big mouth. He stretched out his claws and wanted to touch something. As well as, he has sharp weapons in his claws, so no one dared to approach it when he saw it. This amazing bronze wild animal sculpture could place anywhere because our quality is guaranteed.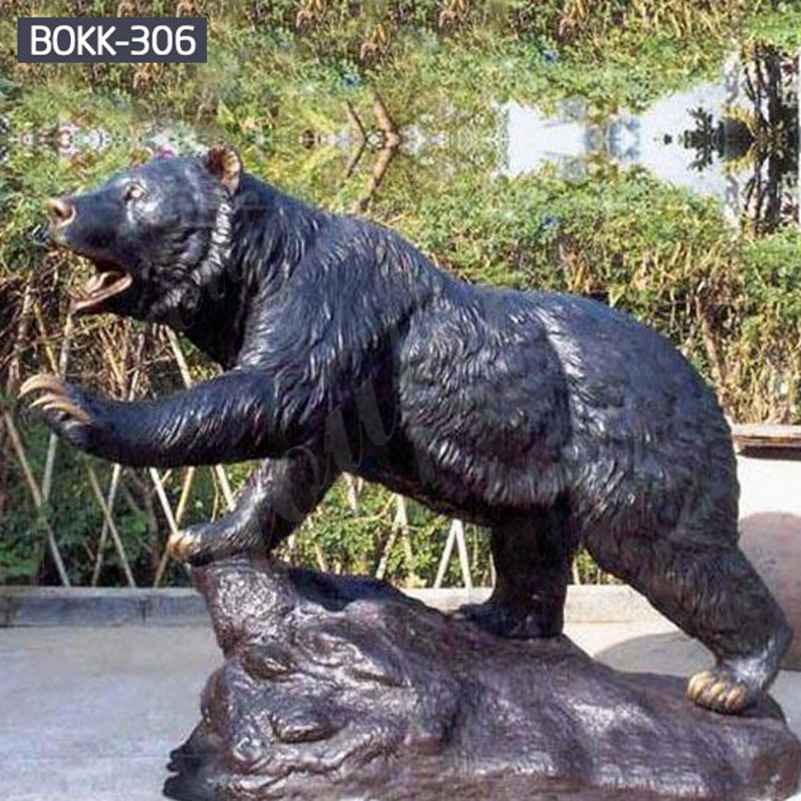 2. The Advantage of Our Bronze Bear Statue:
We would use high-quality bronze metal materials to make this life-size bronze walking bear statue. And our bronze sculpture would be made using the most primitive and ancient lost wax method. As well as through the precision casting method to ensure that all details of the sculpture are very delicate and perfect. Although the lost wax method is a complicated and time-consuming casting method, the sculptures made by this casting method are often very beautiful.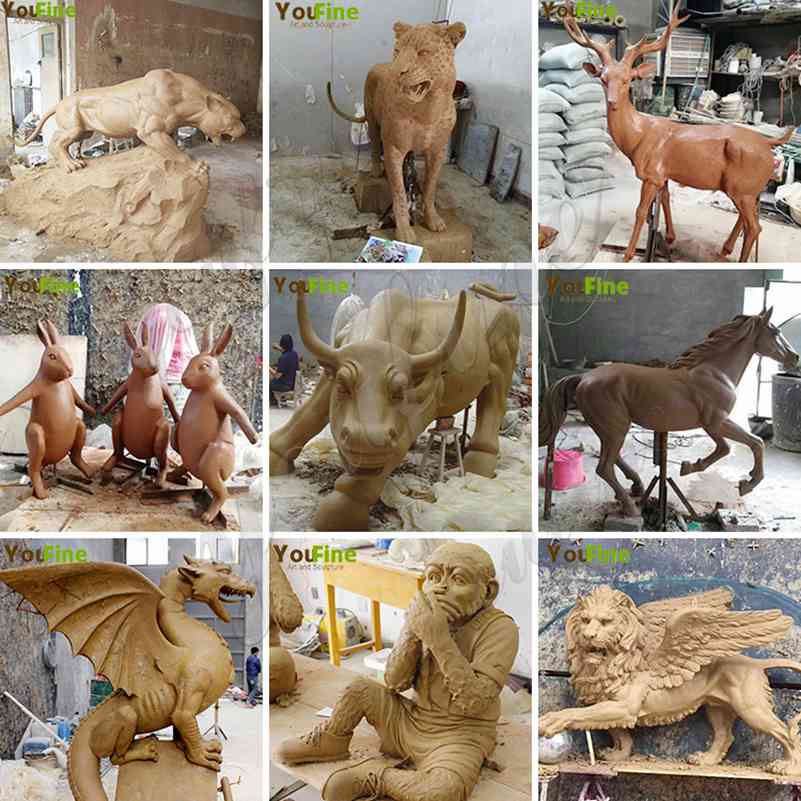 With amazing details and high-quality quality could certainly be used for many years. Our bronze walking bear statue is generally very solid enough, with a thickness of 4-6 mm. Whether it is put an outdoor zoo, a home garden, a park, or put it indoors, it's a good choice.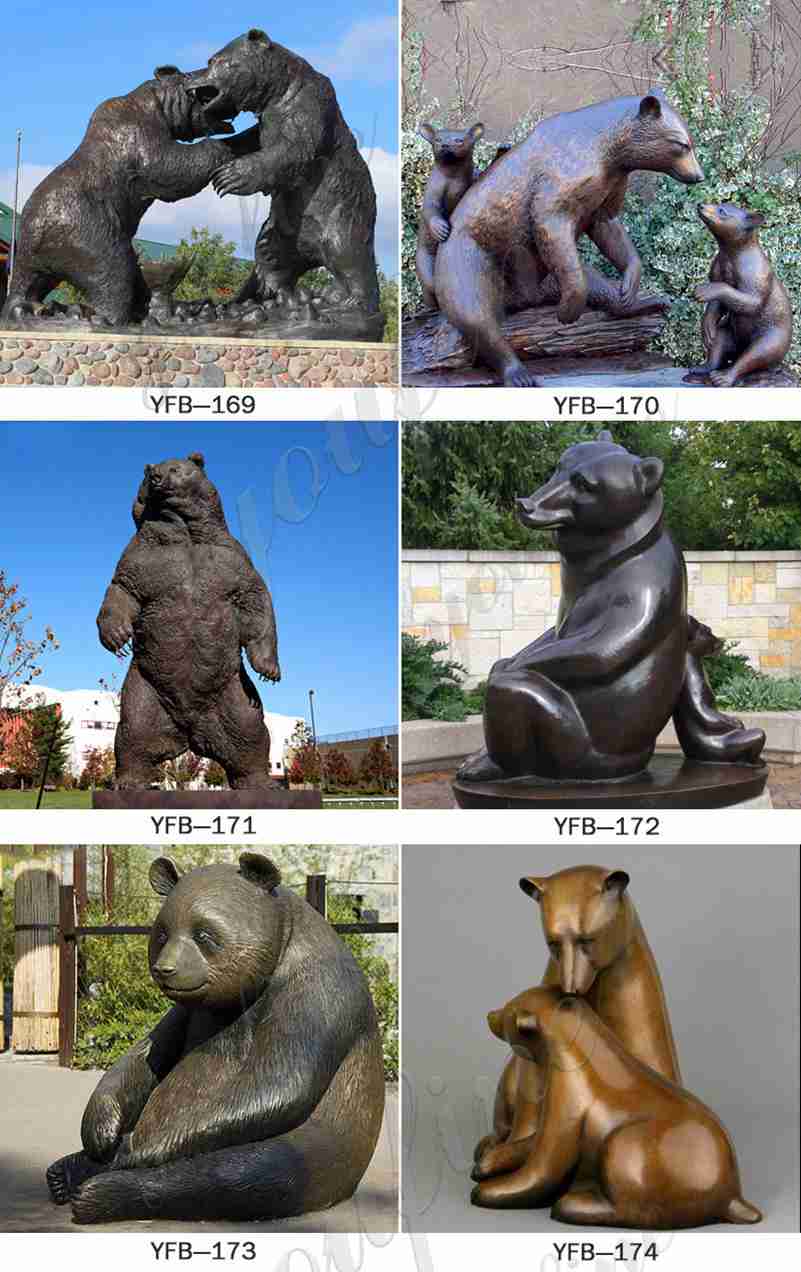 3. More Designs of Bronze Animal Statues:
Here at You Fine Bronze Foundry, we could make a series of bronze bear statues and other bronze animal sculptures. Such as bronze horse sculpture, bronze deer sculpture, bronze lion sculpture, bronze bull sculpture, bronze dolphin sculpture, and bronze dog sculpture. As well as we have made many 1:1 clay models of these animal designs. Which would not only save the production time, but also reduce the price of production?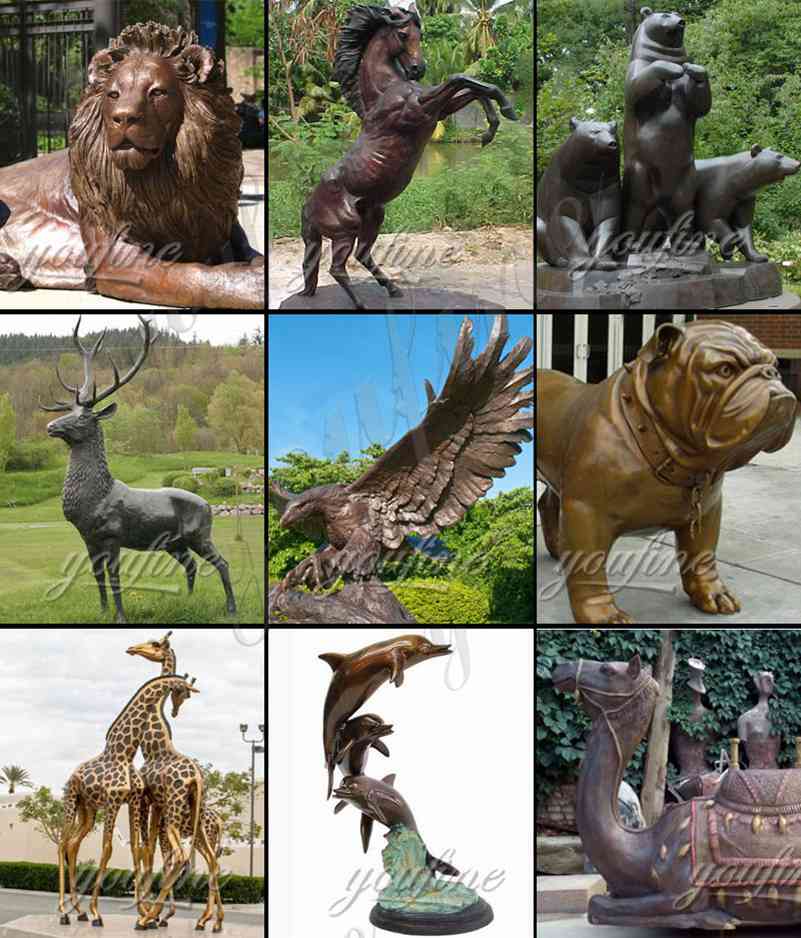 As a professional bronze sculpture casting foundry, our life-size bronze bear sculpture not only could get your satisfaction with high quality, and our price is also very beautiful. Because we sell directly from the factory, the price is usually lower than the price you buy in the local. Are you still hesitant to contact us now to get it?