Outdoor Horse Sculpture Details:
YouFine outdoor horse sculpture is loved by many customers. Therefore, You could clearly see that this horse is very muscular. Especially at the moment, he jumped up, all the muscles were exposed. It could be seen that the horse's momentum is very strong. Moreover, we could see the blood vessels in the horse's face clearly. Its mouth opened slightly and let out a deep wailing. It could be seen that our casting technology is so superb. YouFine believes this beautiful horse statue would definitely attract everyone's attention.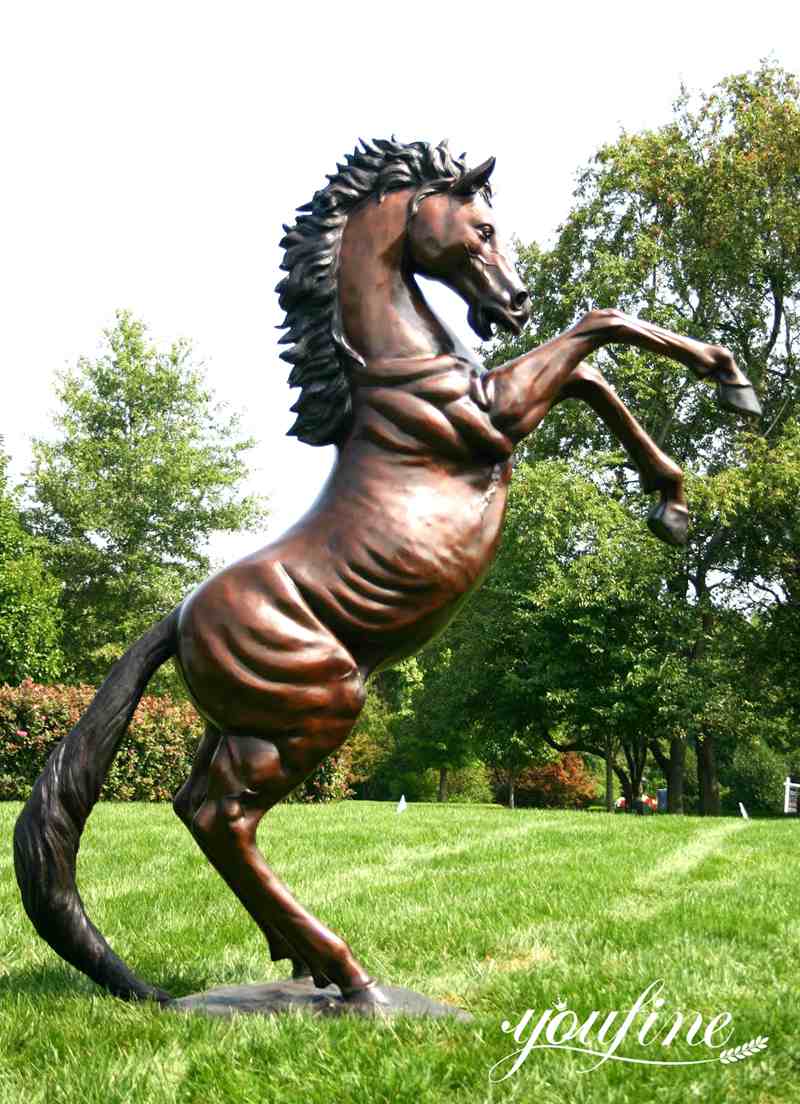 The Vivid Appearance of Clay Models:
A realistic outdoor large horse sculpture must require a perfect clay model. YouFine's clay model artists have learned this technology since they were young, and they have fully mastered all the skills of depicting animal clay models. Especially, in order to express the spirit of horse sculpture, our artists often go to the horse farm to observe the normal life of real horses. And YouFine artist specially raised a few horses in the factory for reference in carving clay models. When you see the clay model of this horse sculpture, you would want to buy our sculpture.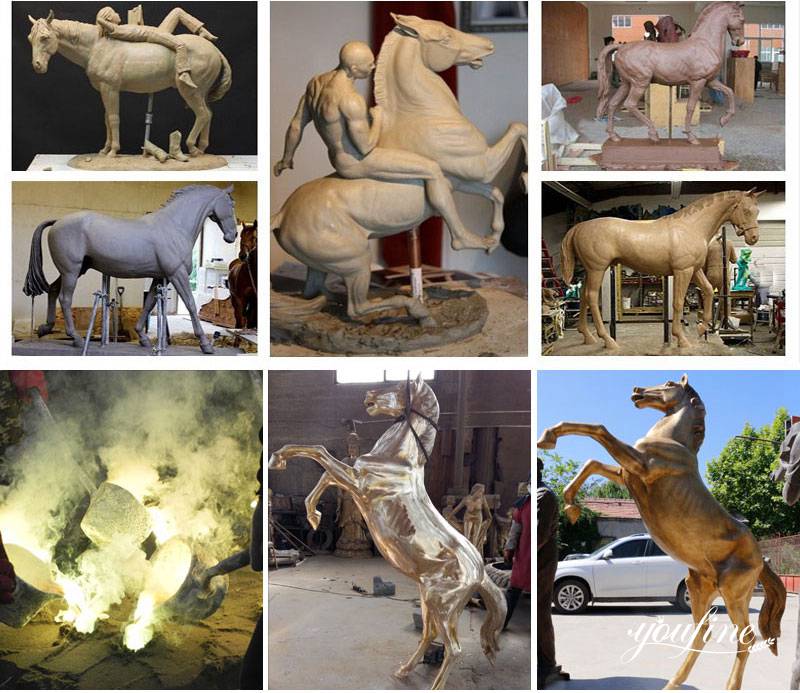 Professional Patina Technology:
YouFine animal sculptures always adhere to high quality. Especially our coloring artists, they are very good at color grading. Over time, the color of outdoor horse sculpture would become more natural and beautiful. This is because of the chemical coloring method used by our artists. After continuous improvement, this method could make YouFine sculptures more vivid and realistic.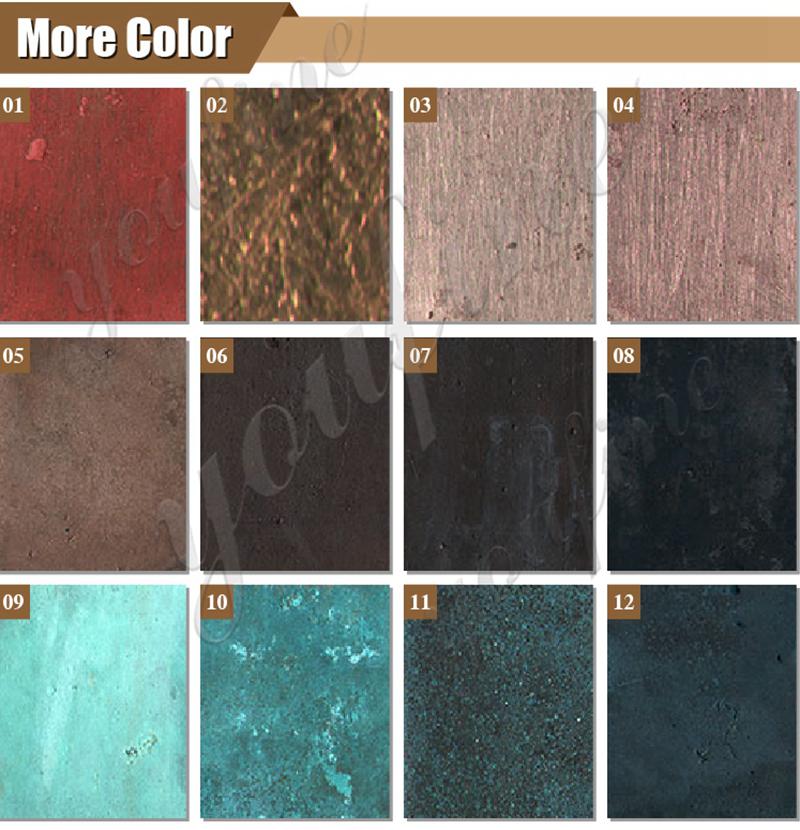 Reasons Why People Like Horse Sculptures:
The horse is a symbol of talent and achievement. And the horse also represents an independent and unruly image and is the sustenance of people's free spirit. If you like horses very much, YouFine could buy our antique bronze horse sculptures. This would keep the horse in your home forever. It is not only a wonderful decoration but also a very collectible artwork.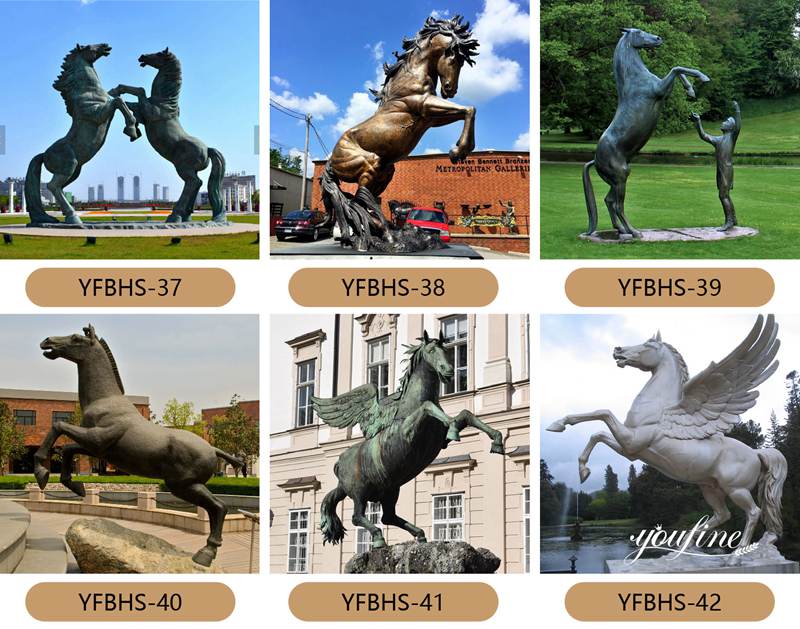 In squares, parks, and shopping malls, people like to decorate with horse sculptures. The image created by this retro horse sculpture is deeply loved by people with its galloping momentum. YouFine has more horse sculptures for you here. You could contact us immediately, and we would give you a price you could afford.