Large Bronze Horse Statue Introduction:
Youfine Sculpture Factory is located in China, "China Sculpture Township" China Quyang. we are at large bronze horse statue has a wealth of experience. In particular, YouFine always selects and uses high-quality bronze casting horse sculptures. So you could see very clearly that this bronze horse sculpture runs beautifully and comfortably. Especially they have a strong body. And, their mane is very beautiful with the style of wind. YouFine has skilled and experienced top masters. And, they are very good at casting bronze horse sculptures. YouFine believes that you would have an extra-perfect horse sculpture.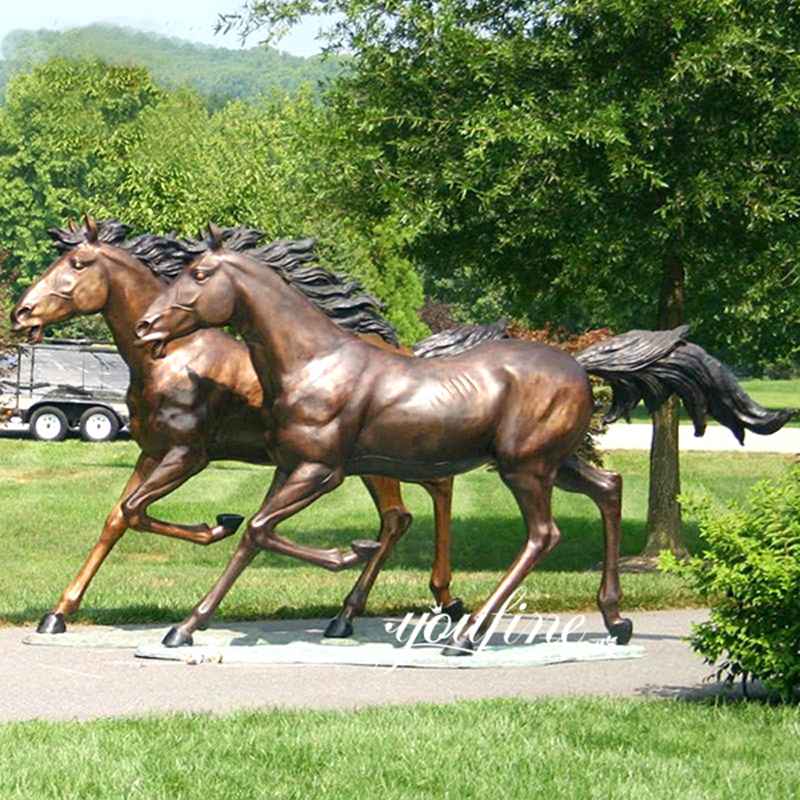 YouFine Bronze Horse Advantage:
Over the years, YouFine has been cast a horse sculpture with a traditional fault method. Also, You Fine's top master casting horse sculpture proficiency and professionalism. In addition, You Fine has a professional mud mold studio to provide the most vivid mud mold sculpture to provide a basis for making custom statues.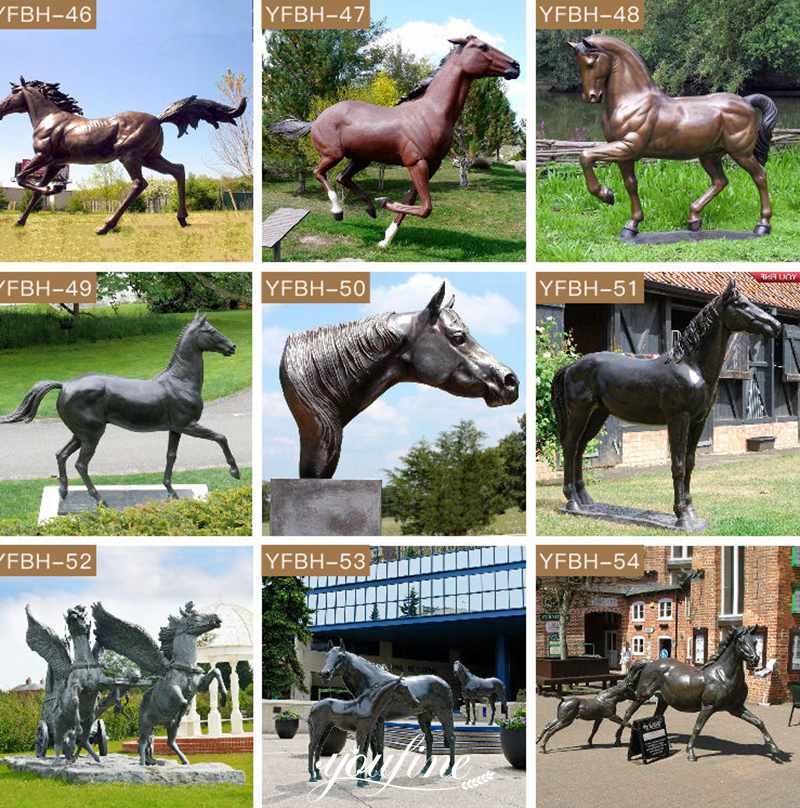 We could not only provide detailed sculptural data but also make CAD or 3D drawings according to your requirements. We have a complete team responsible for different procedures. Moreover, we could also accept custom designs. YouFine has a wealth of experience in the field of bronze horse sculptures. YouFine has hundreds of styles of bronze life-size horse sculptures to meet the decoration needs of your different occasions. High-quality custom horse sculptures are impressive and unforgettable for placing.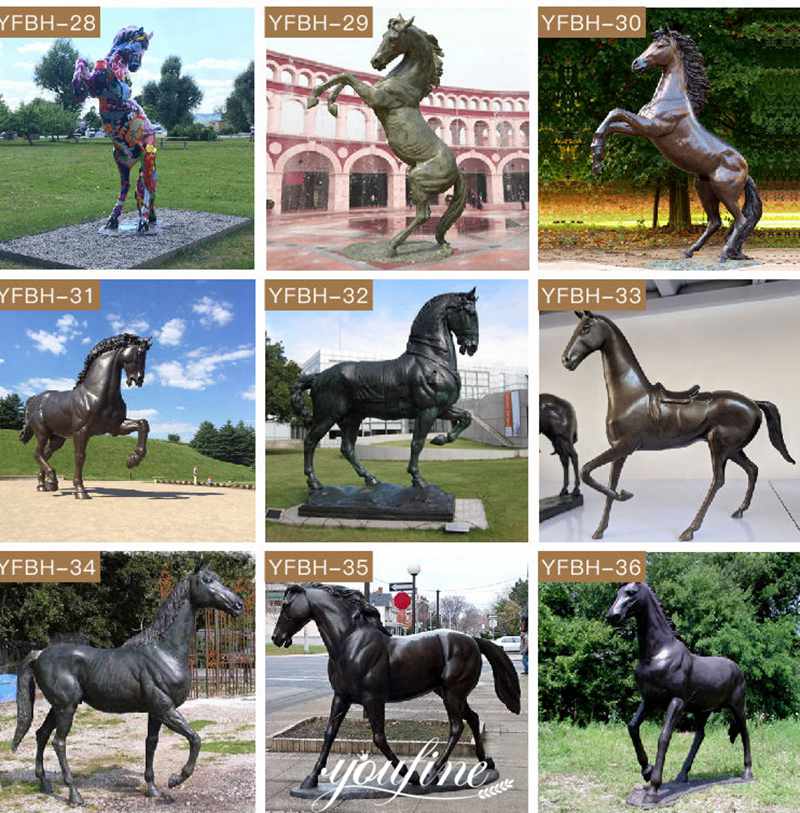 Safe Transport is Safe and Packaged:
YouFine is engaged in bronze outdoor sculpture horse casting and exports for 39 years. So we have a very rich experience that could provide you with a perfect outdoor bronze horse statue. First, we have specialized packaging staff, they follow strict packaging procedures and specifications. There is no doubt that these copper sculptures would be exempt from wear during transportation. Moreover, we cooperate with freight forwarders around the world. So you could easily sit at home and get this sculpture.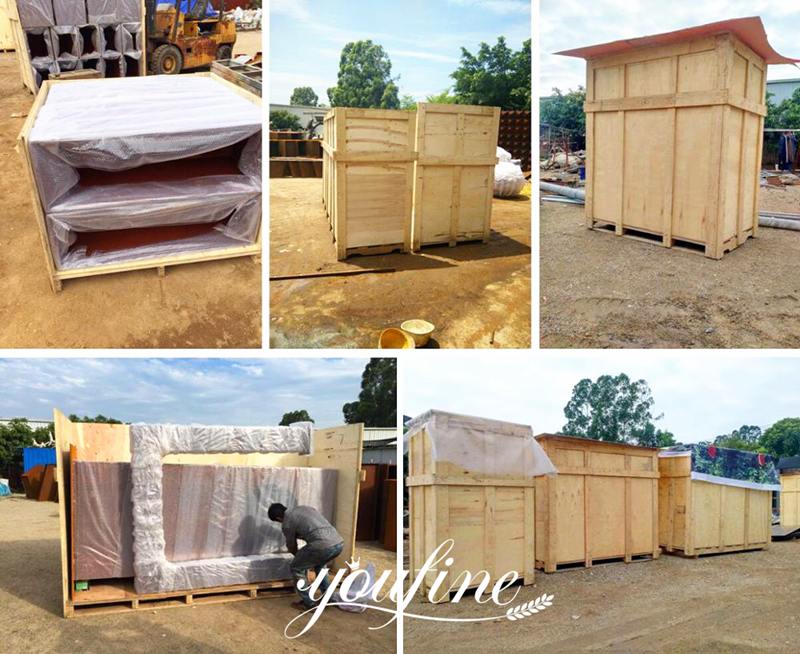 Casting perfect bronze sculptures is our lifelong career. Please believe youFine's ability, we won't let you down. If you like this running life-size bronze horse statue, please contact YouFine immediately.