Famous Bronze Horse Sculpture Description:
YouFine Art's famous bronze horse sculpture is very beautiful and lifelike. Especially we have artists who specialize in bronze horse racing sculptures. In order to make the horse sculptures lifelike, they always go to the racecourse to watch horse races. And our chief artist is also an equestrian athlete. Therefore, YouFine is absolutely capable of casting lifelike horse sculptures for you.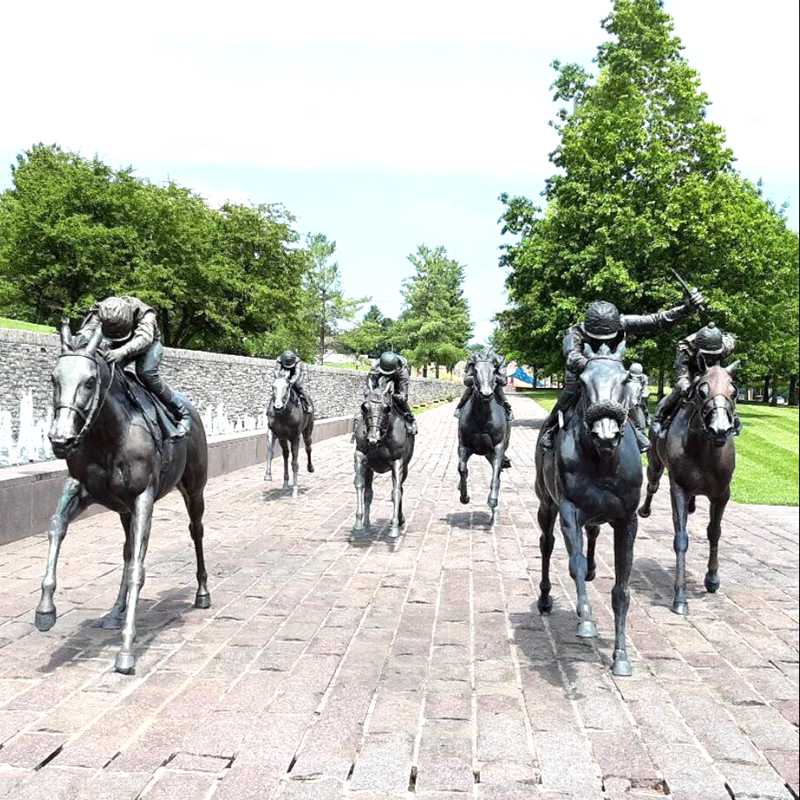 About The Original Creative Artist:
As the daughter of a famous coach, Gwen Reardon became an accomplished equestrian athlete at a very young age. Moreover, she is a horse farm manager and professional horse trainer for more than 40 years, so Gwen Reardon is very familiar with every horse that is the subject of her work.

Significant Contributions of Horse Racing To Australia:
Horse racing is one of Australia's oldest and most popular sports. Australia has 371 horse racing clubs, the most in the world. The thoroughbred racehorse industry makes a significant contribution to the Australian economy through employment, value-added, and tax payments.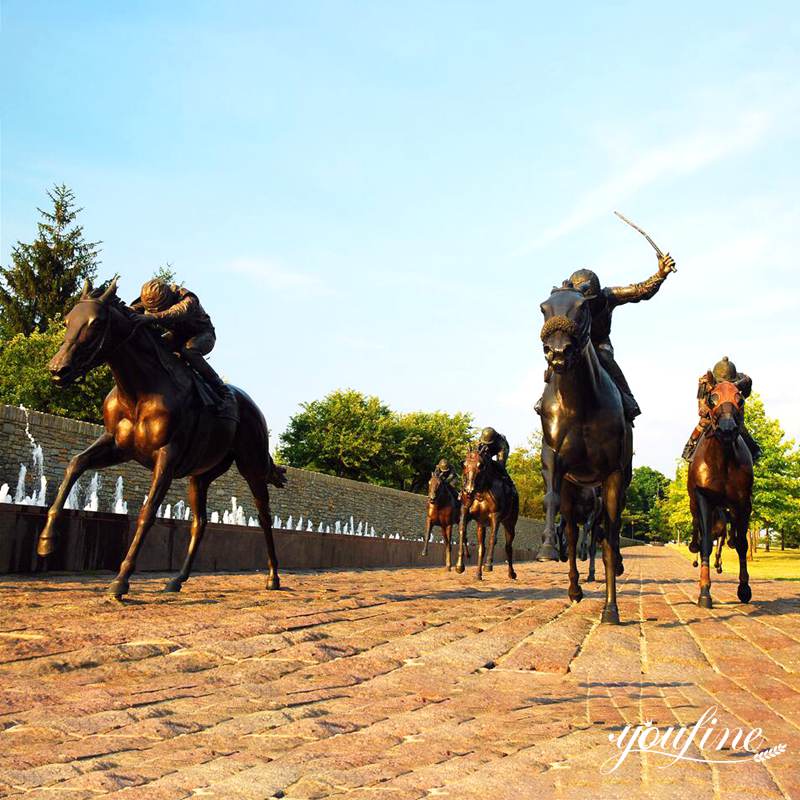 And people think that in this vast world, horse racing has no pride without pride, friendship without jealousy, and beauty without vanity. Horse racing shows a combination of elegance and strength. Therefore, more and more people in this world love horse racing.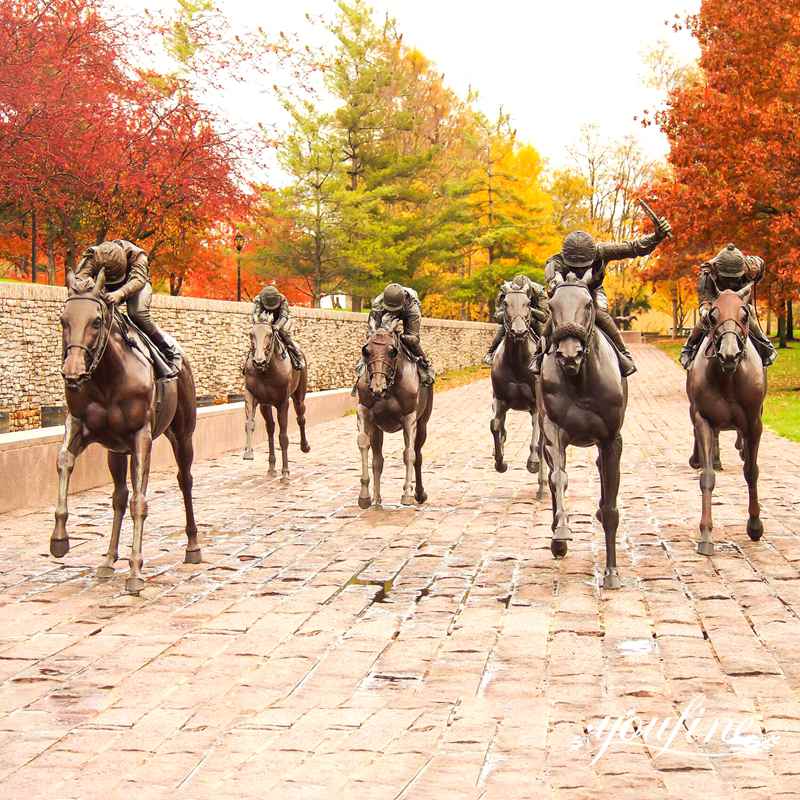 YouFine Has Exquisite Clay Models:
YouFine's clay model artists attach great importance to the spiritual expression of famous bronze horse sculptures. Therefore our clay model specializes in horse sculpture. Especially since they learned this technique since childhood, they have mastered the look of the horse and the posture of the horse during the race very proficiently. Especially our artists pay great attention to structural beauty. So you could see that our horse sculpture has a perfect structure.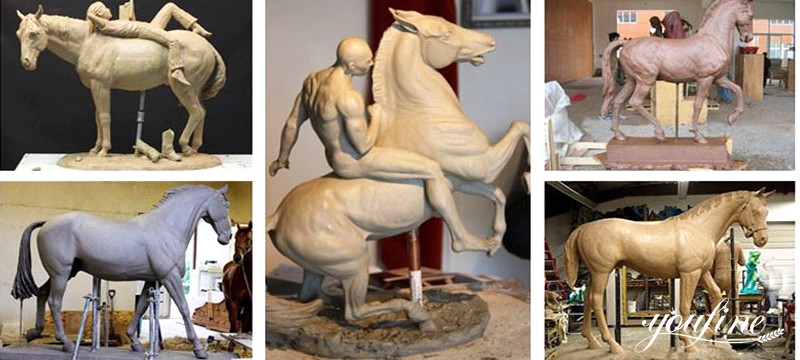 Use The Traditional Lost Wax Method:
YouFine uses the traditional lost wax method to cast famous bronze horse sculptures. Especially our artists choose silica sol material. Therefore, our bronze horse sculpture would not show white spots after a long time. Of course, YouFine horse sculptures could maintain their beauty.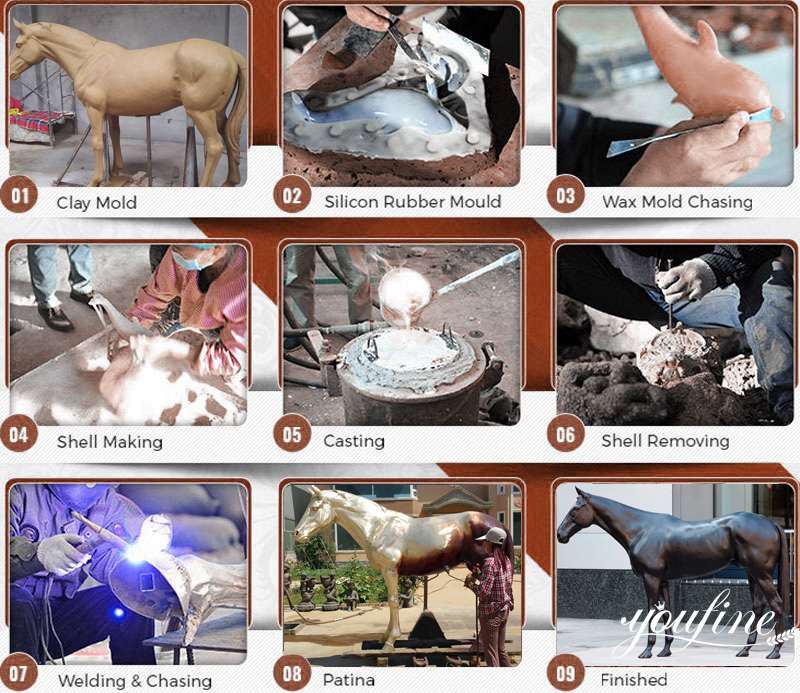 Customer Praise:
YouFine factory produces bronze horse statues of different designs for customers all year round. We undertook a bronze horse racing statue project. And when these racehorses are installed in large parks. Our customers gave us good reviews and feedback.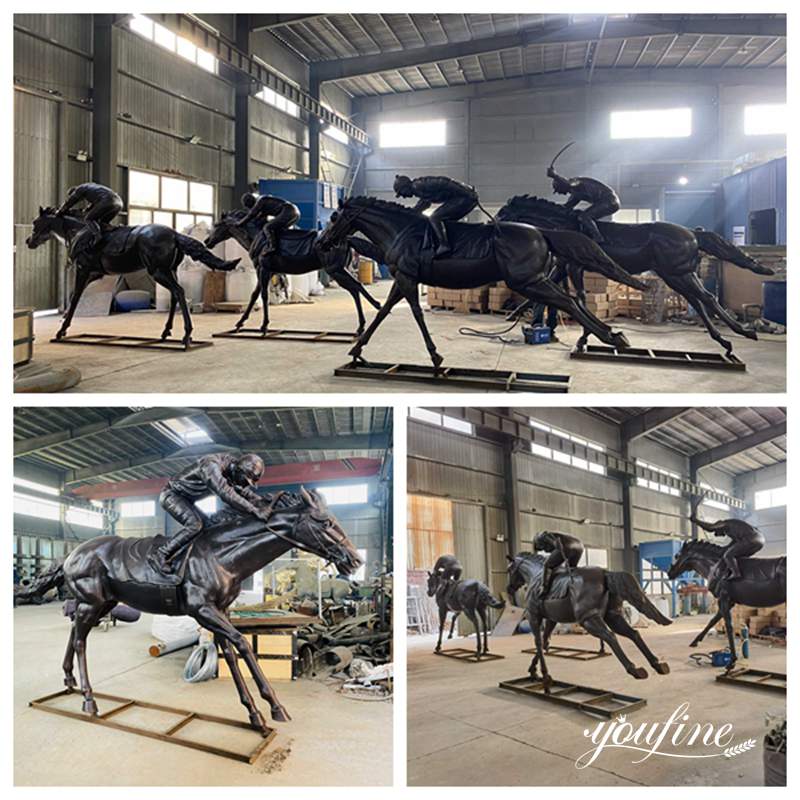 If you like this horse racing sculpture please contact us immediately. As a professional bronze sculpture supplier, YouFine is worth your choice.