Cowgirl Statue Introduction:
The bronze sculpture of a cowgirl standing next to her horse was created by Mehl Lawson, an American sculptor known for his western and cowboy-themed artwork. The sculpture is located in Fort Worth, Texas, at the National Cowgirl Museum and Hall of Fame.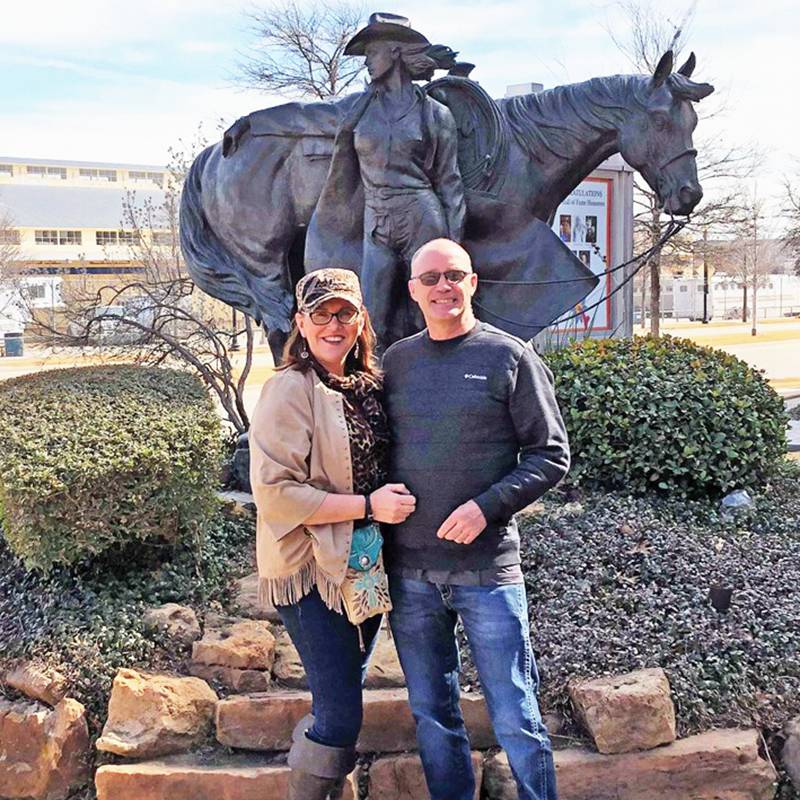 The cowgirl statue was created with the intention of celebrating the spirit and strength of women in the American West. Mehl Lawson sought to capture the essence of the cowgirl lifestyle and pay tribute to the important role that women played in shaping the West.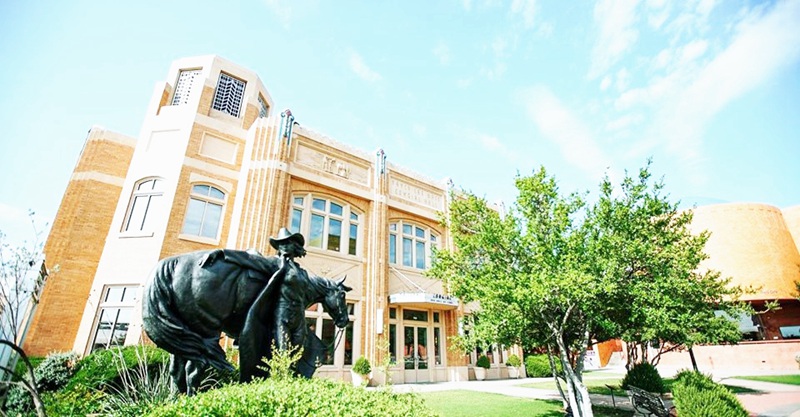 Lawson's use of bronze as a medium is significant, as it is a durable material that could withstand the test of time, just as the cowgirl spirit endures. The realistic portrayal of the cowgirl and her horse also emphasizes the importance of the relationship between humans and animals in the West.

Overall, Mehl Lawson's sculpture of a cowgirl standing next to her horse serves as a powerful symbol of the indomitable spirit of the American West and the important contributions of women to its history.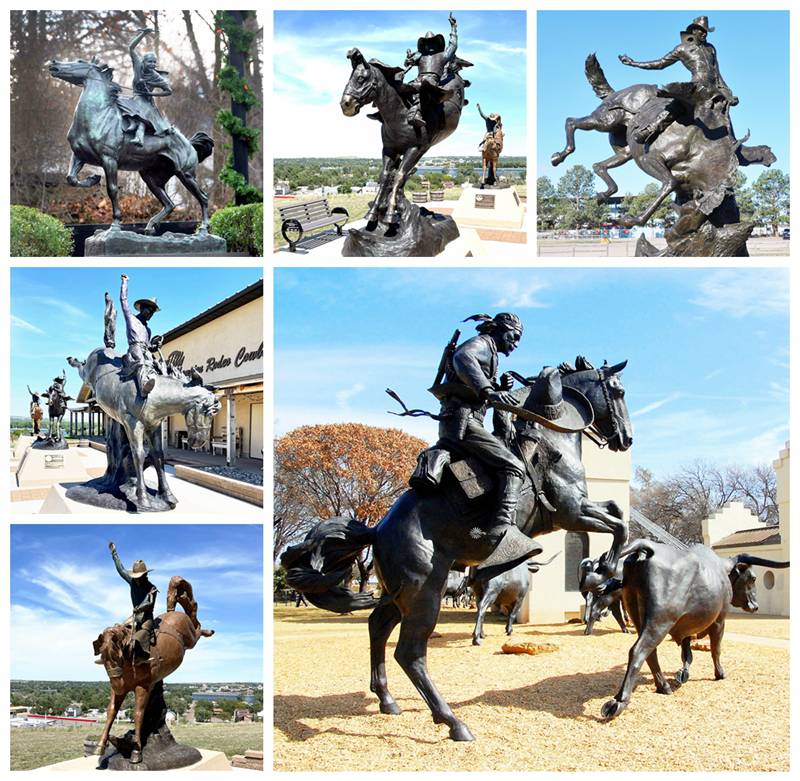 Lifelike Clay Models:
At YouFine Sculpture, our artists are highly skilled in creating intricate and lifelike clay models before proceeding to the bronze casting process. The level of detail and realism in our clay models has garnered praise and recognition from countless customers.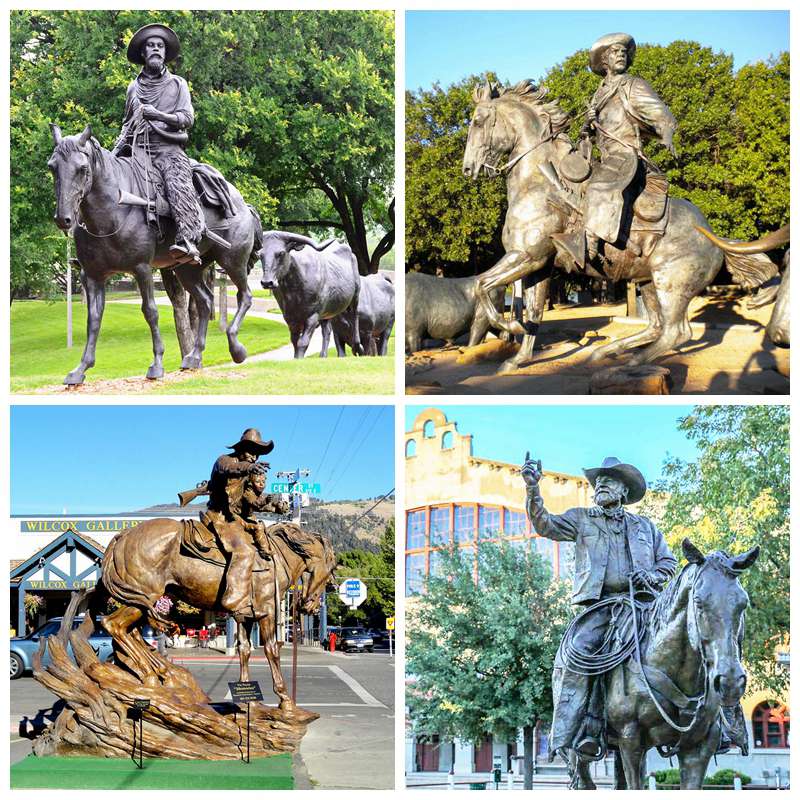 Our artists pay close attention to every aspect of the sculpture, from the posture and expression of the cowgirl statue to the texture and details of their clothing and accessories. Each element is carefully crafted to achieve a high level of accuracy and authenticity, resulting in a finished bronze cowgirl sculpture that is not only a work of art but also a masterpiece and treasure.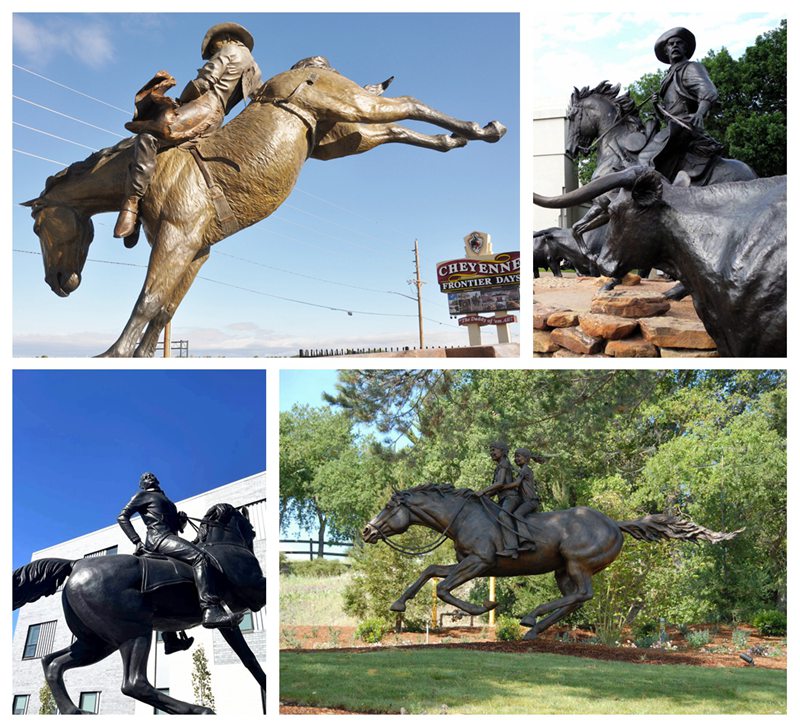 Our commitment to creating clay models with exceptional detail and realism is a testament to our dedication to traditional craftsmanship and our passion for creating beautiful and enduring works of art.
Provide Absolute Advantages:
As a leading manufacturer and supplier of bronze sculptures, YouFine Sculpture understands that customers have various factors to consider when choosing a replica of a sculpture. Here are some of the factors that we excel in and could provide absolute advantages:
Quality and Craftsmanship: YouFine Sculpture has a team of experienced artisans who use traditional casting techniques to create high-quality bronze sculptures. We ensure that every replica sculpture is carefully crafted and inspected to meet our high standards.
Customization: We offer a wide range of customization options for our customers. From size and color to design and style, we could create a replica sculpture that meets your exact specifications.
Materials: We use only the finest quality materials in the production of our sculptures, ensuring that they are durable and long-lasting.
Pricing and Value: We offer competitive pricing for our high-quality replica sculptures, providing customers with excellent value for their investment.
Overall, YouFine Sculpture has the expertise, resources, and commitment to quality to ensure that our customers receive the best possible replica sculptures, tailored to their specific needs and preferences.
In conclusion, the sculpture of a cowgirl standing next to her horse is a beautiful and iconic representation of the American West. At YouFine Sculpture, we take great pride in our traditional and professional casting methods, ensuring that each replica captures the essence of the original artwork. Our attention to detail and dedication to customer satisfaction sets us apart from other sculpture manufacturers. We invite you to explore our collection of bronze cowgirl and western-themed sculptures and experience the rich heritage of the American West in your own home or business.