This is a magnificent and exquisitely crafted bronze horse head sculpture. The horse sculpture is of monumental size and depicts a lifelike portrayal with the head facing downwards. This extraordinary bronze horse head sculpture is renowned for its grandeur and meticulous craftsmanship.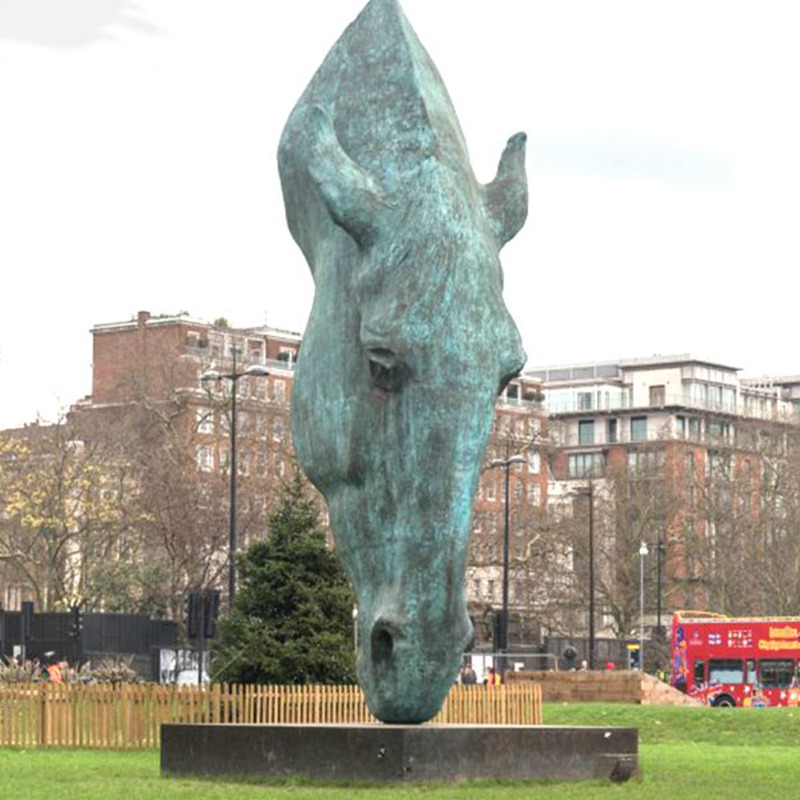 Obviously, YouFine could cast a bronze horse head sculpture for you. Our horse head sculpture captivates the viewer with its monumental size, its head tilting gracefully downwards, creating a sense of movement frozen in time. Moreover, our artists are very persistent in rendering details. It's obvious that our horse head sculptures capture the essence and characteristics of a real horse with stunning realism.

Bronze Horse Head Sculpture Details:
In 2016, we made this large bronze horse head sculpture for a Norwegian client. Now, this antique bronze horse head has been placed on his racetrack. Back in the day, our client bought an iron gate and made one for his racetrack first. When he saw this amazing bronze horse head we made for our Australian client, our Norwegian client liked the horse head so much that he decided to buy the same one too.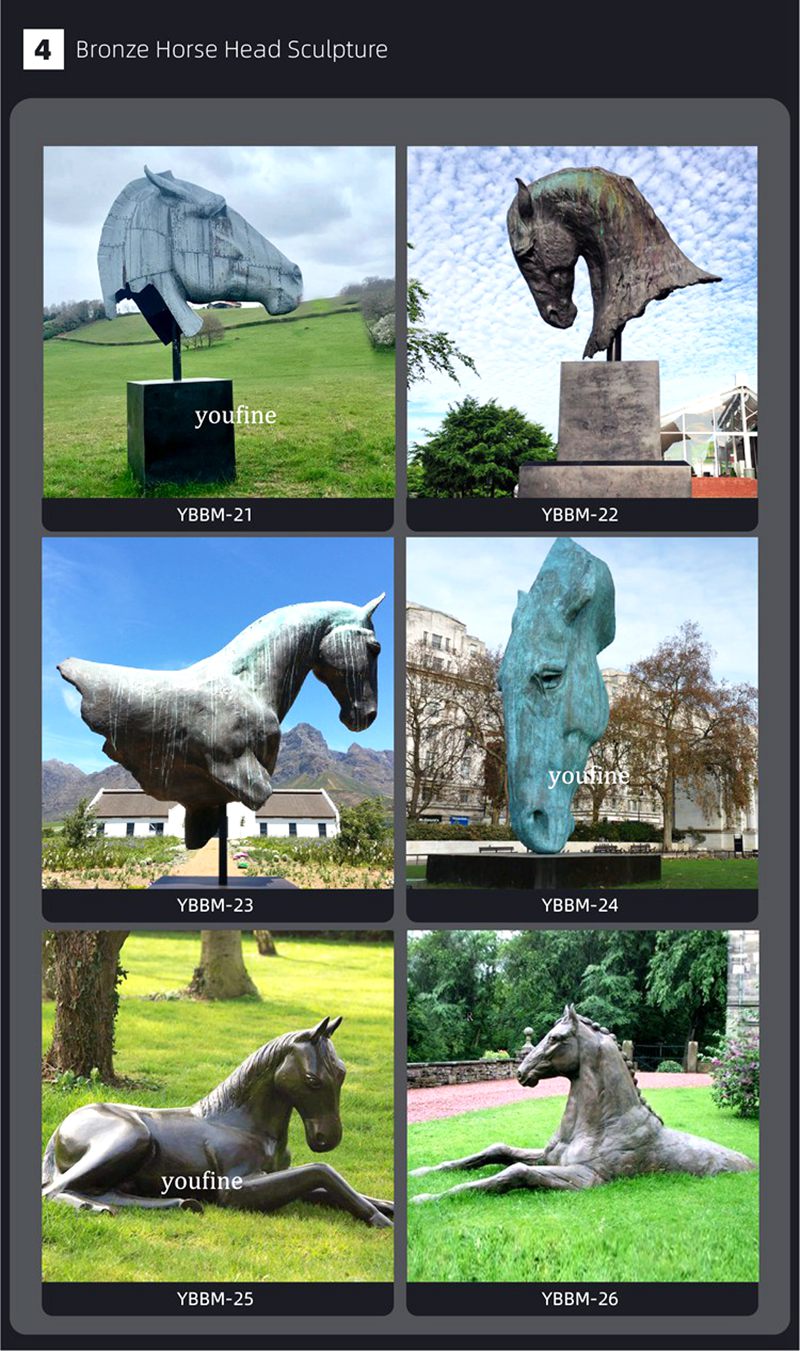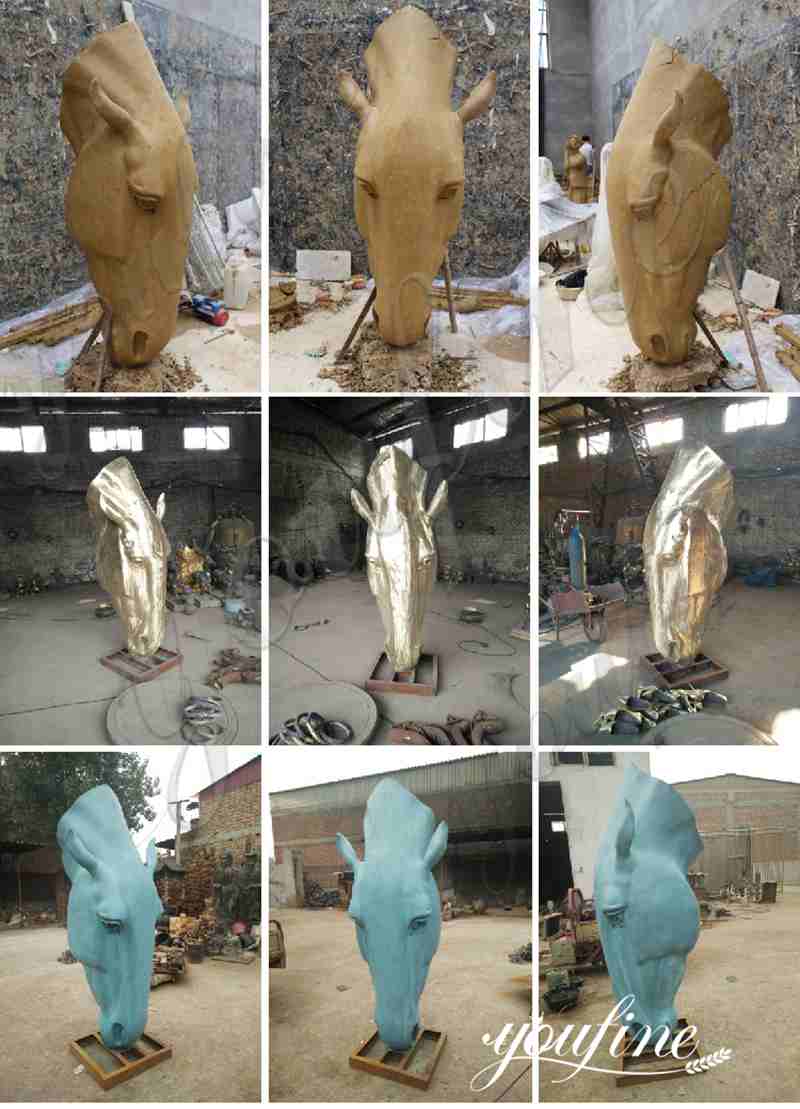 Whether it's from the making of the clay model or the final bronze horse head sculpture, it's all done by our professional clay molders and bronze sculptors. Even though the size of this horse head is very large, our craftsmen made this 1:1 clay model purely by hand. After the clay model is finished, we would first confirm the design to the client and know that the client agrees before the sculpture is made.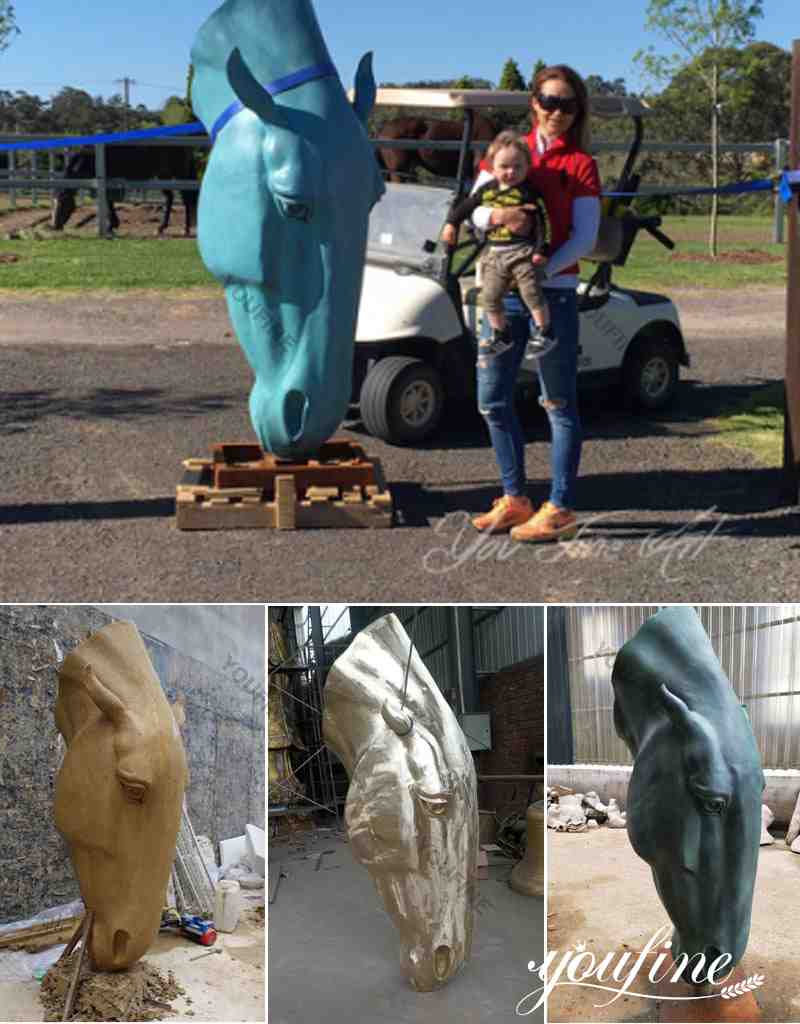 Why Choose YouFine Art Sculpture:
Our factory specializes in the field of bronze statues and sculptures for more than 35 years. Our various bronze statues could be used for indoor and outdoor decoration. Business and holiday gifts, wedding souvenirs, art collections, etc. Each of our bronze sculptures is cast by our professional and experienced bronze craftsmen. And cast in our foundry using the superior "lost wax process" casting method, all of which are exquisitely handmade.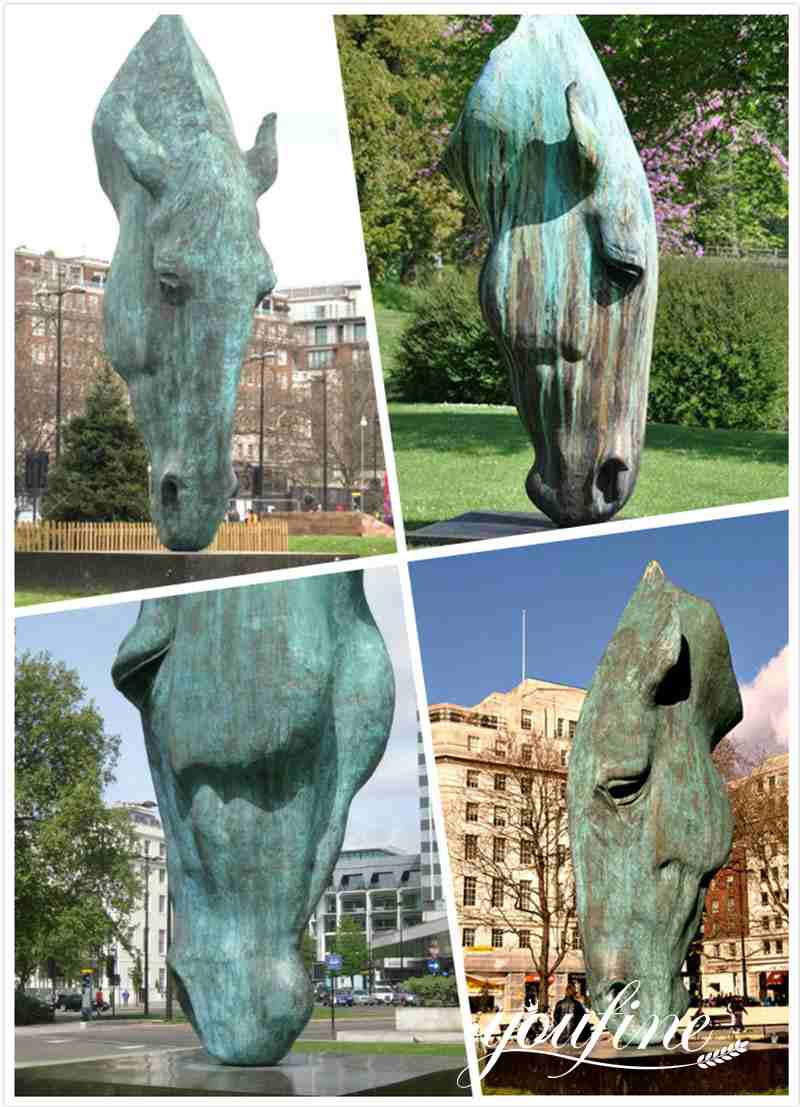 Regarding the color of this large bronze horse head sculpture, we use the classic copper-green. Of course, you could also choose other color surfaces you want. All of this could be done by our professional colorists. Therefore, if you want to get detailed information, you could always contact us and we would provide it to you the first time.