Black Bronze Standing Horse Statue Detail:
What a handsome life-size bronze standing horse statue, our bronze sculpture will use high-quality metal materials to make this bronze animal sculpture. Please note that all bronze sculptures in our factory will be made of high-quality bronze materials. And our pure bronze content will reach over 85%. Then 15% of other metal materials will add in order to increase the solidity of the sculpture. Therefore, our bronze sculptures will use hundreds of years without any quality problems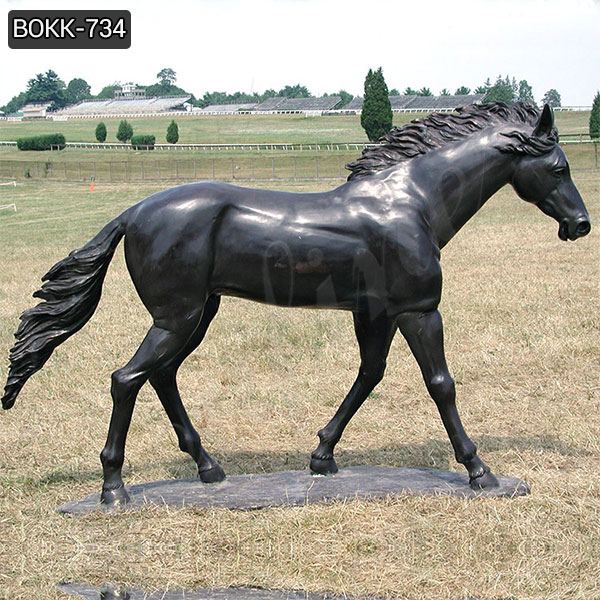 This exquisite bronze standing horse statue is life-size, about 2 meters in height. This size will completely restore all the details of the horse and enhance the authenticity of the sculpture. In addition, we will use the traditional lost wax method to make all bronze sculptures, which is the most primitive way to make bronze sculptures. Whether it is the horse's mane, eyes, body, tail, we will all carve it perfectly.
Why Choose Our Bronze Horse Sculpture?
You Fine Bronze Factory will strictly control the quality of all sculptures, and our factory has a dedicated QC team to regularly check the production process of the products. If there are any problems with the product, we will make changes in time. At the same time, our professional sculptors never neglect the details of the sculpture. As well as our masters will make all parts of the horse very full and perfect to reflect all the characteristics of the horse.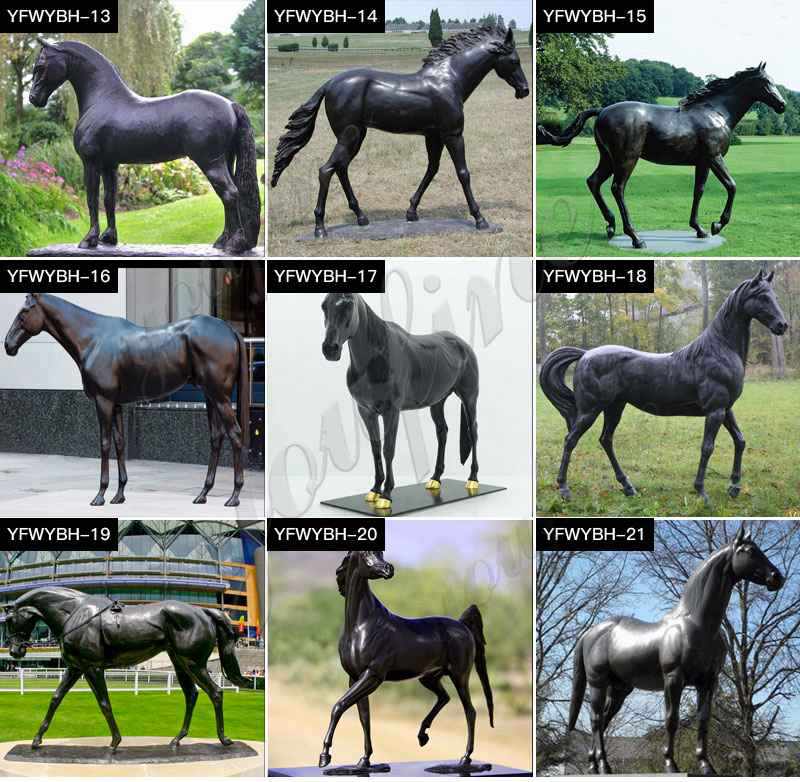 More Designs of Bronze Horse Statues:
As a professional bronze sculpture casting factory, we have thousands of different bronze horse sculpture designs. Such as life-size bronze horse sculpture, bronze running horse, bronze standing horse statue. And bronze jumping house, bronze flying horse, bronze horse with warrior, Chariot horse statues, etc. And available size is from 70 cm to 250 cm or even more higher and larger you want.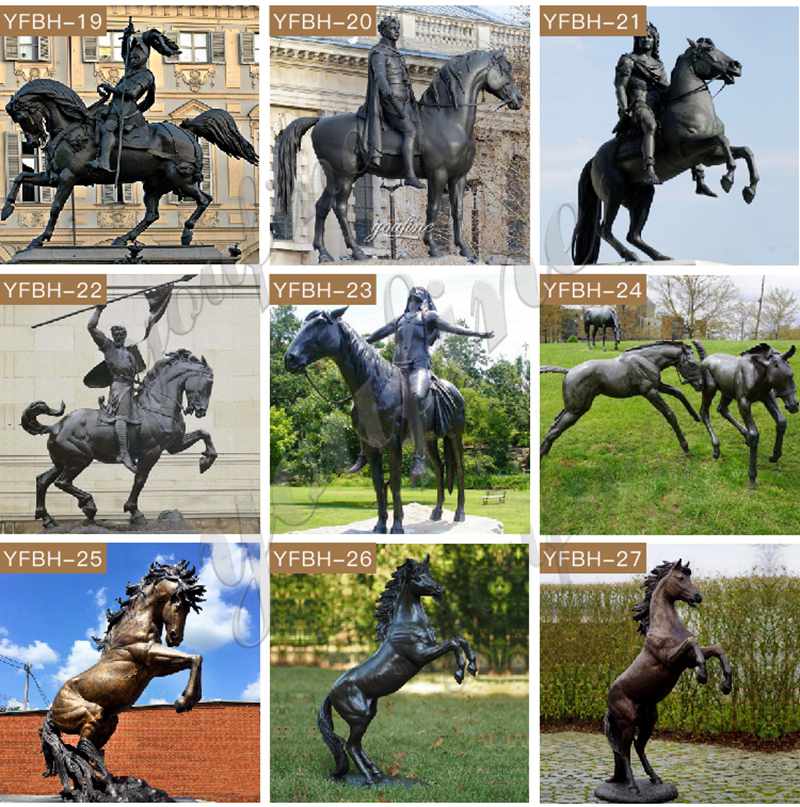 Our bronze standing horse statue must be the favorite of horse lovers. And can put in any outdoor horse farm, manor, zoo, garden, and other public places. If you like these exquisite horse sculptures as much as we do, please feel free to contact us for the latest prices.