Introducing Antique Bronze Horse Sculptures:
These exquisite antique bronze horse sculptures are very spectacular. And, YouFine's artists completely depict the spectacle of galloping horses. Then, These horse sculptures are like thousands of horses, running forward bravely in the water. There is no doubt that this group of sculptures would become famous horse artwork. Therefore, it is very suitable for gardens and outdoor places.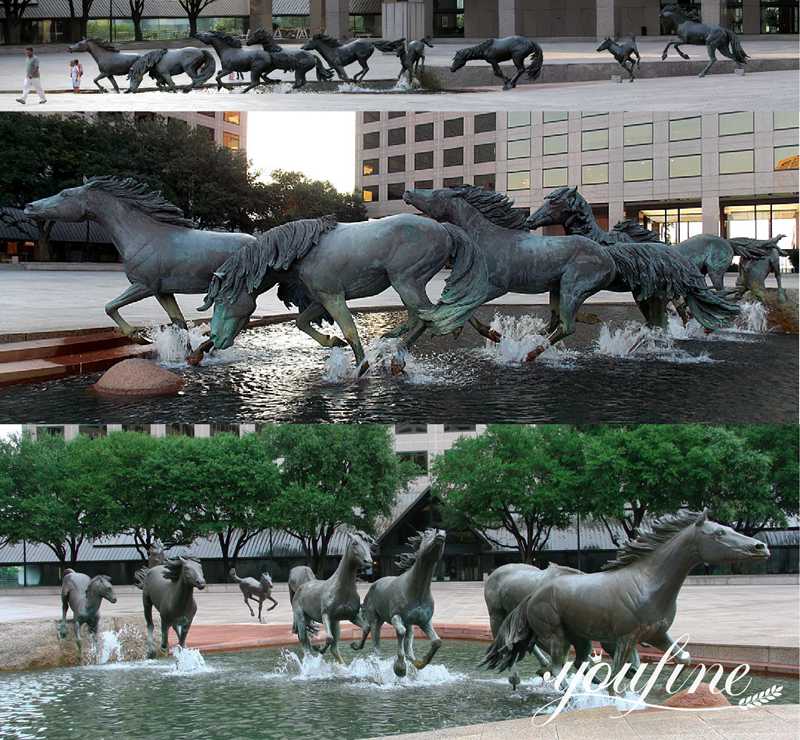 High-Quality Guarantee:
YouFine used 33 steps to completely restore the details of each bronze horse statue. We all know that the lost wax method is the oldest and most traditional casting technique. The artists at YouFine have completely mastered this technique. Moreover, our bronze horse sculptures have the highest collection value and ornamental value. But, our artists have meticulously cast every detail of the horse sculpture. Whether it is the facial expressions of the sculptures or the running postures of the horses, they are very vivid.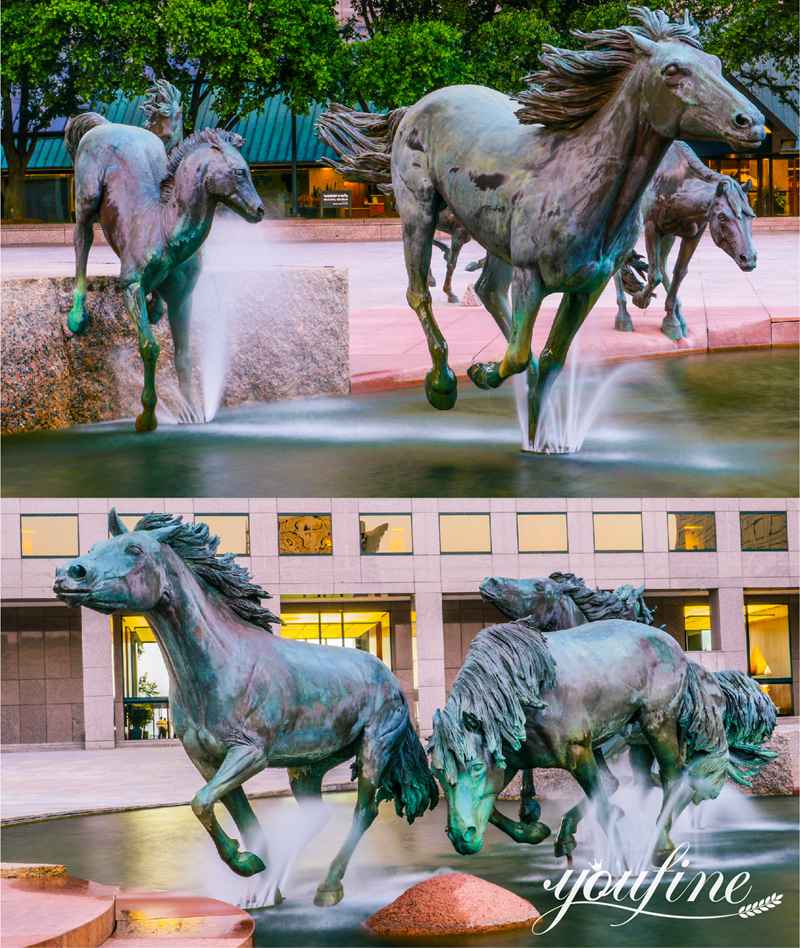 Good Symbolism for Statues:
The image created by this group of horse sculptures is deeply loved by people. In particular, the momentum of the galloping horse shocked our hearts. The horse spirit inspires us to overcome difficulties and move forward forever.YouFine's artists cast the structure and body of the horse in moderation. Especially their muscles and bones are cast incisively and vividly. Of course, the YouFine bronze horse sculpture is simple and passionate. Believe that your park must be worth having these horse sculpture fountain art decor.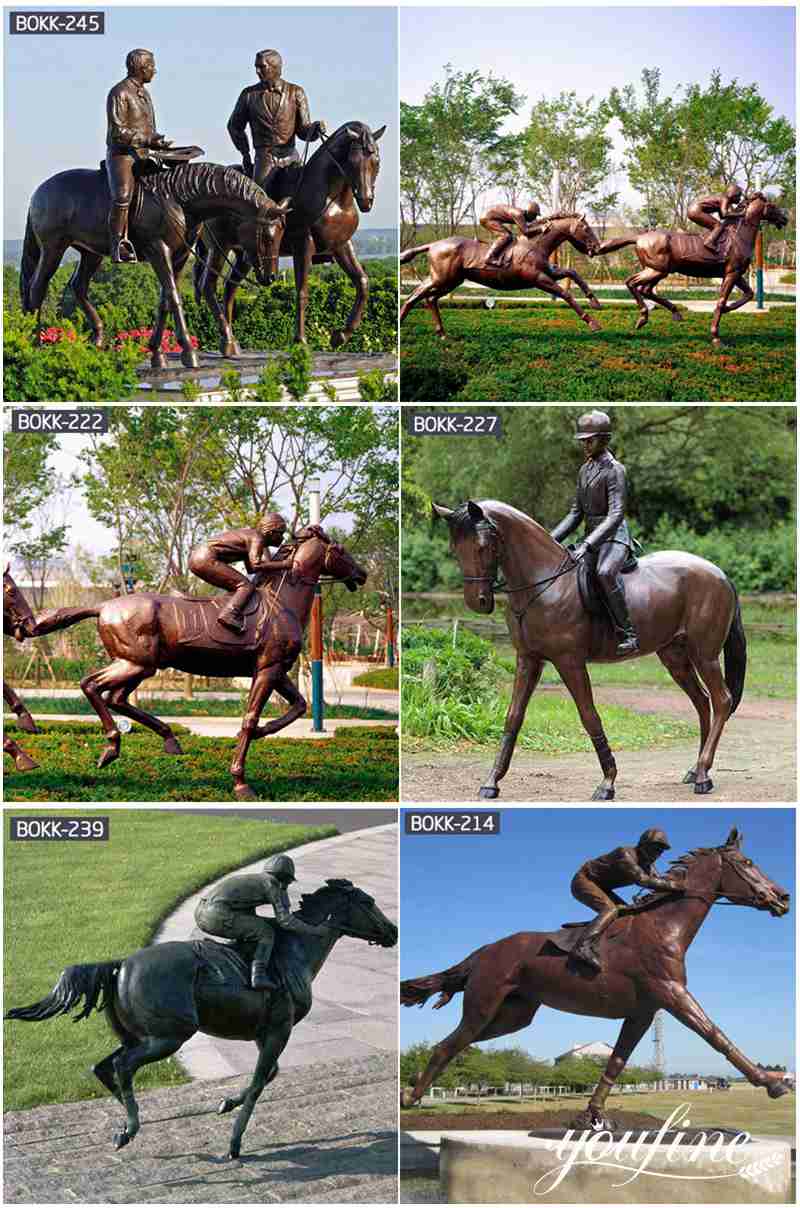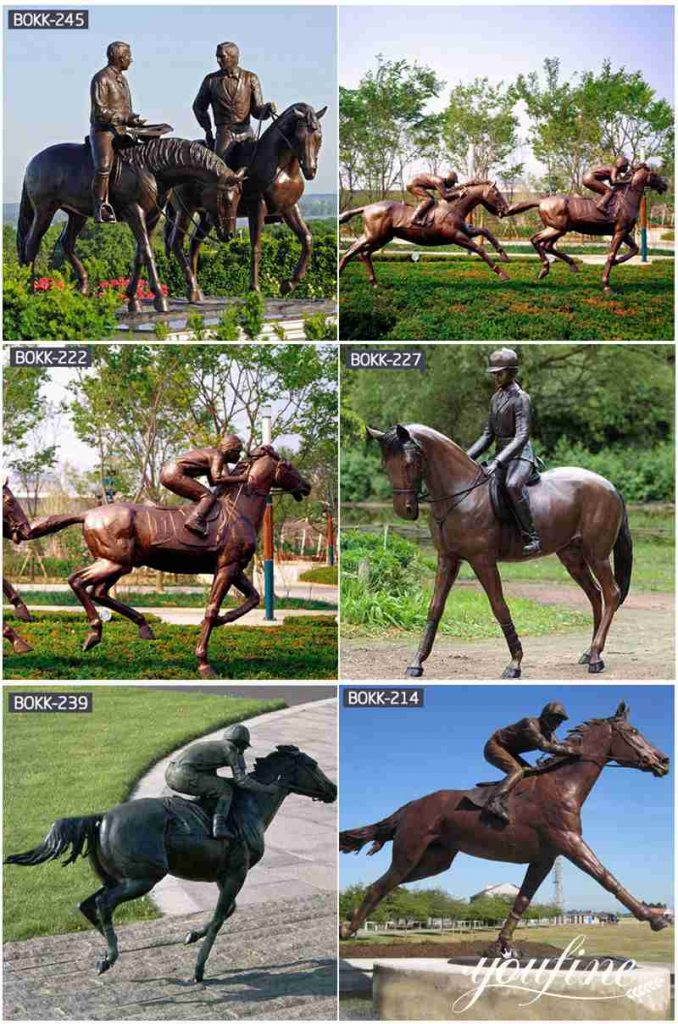 Reliable Professional Sculpture Factory:
YouFine has been engaged in sculpture manufacturing for more than 40 years and has cultivated a first-class team of artists. And, we pride ourselves on offering only high-quality cast bronze horse sculptures. Of course, our factory has many clay models of lifesize horse sculptures. If the size of our horse sculpture model meets your needs. Then you could save at least a thousand dollars on the clay model fee. Of course, using our existing clay model at the same time would save you time waiting for the sculpture.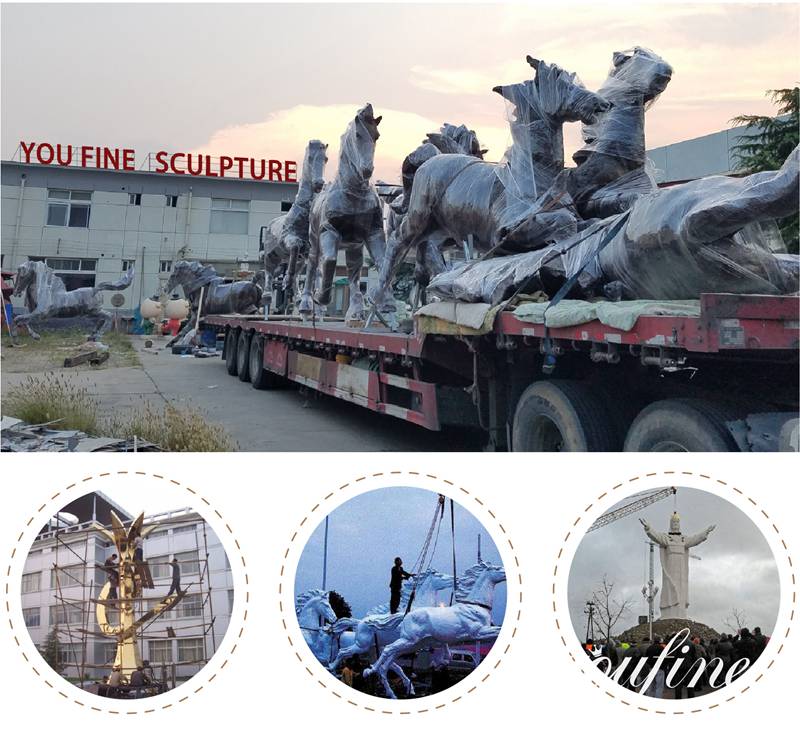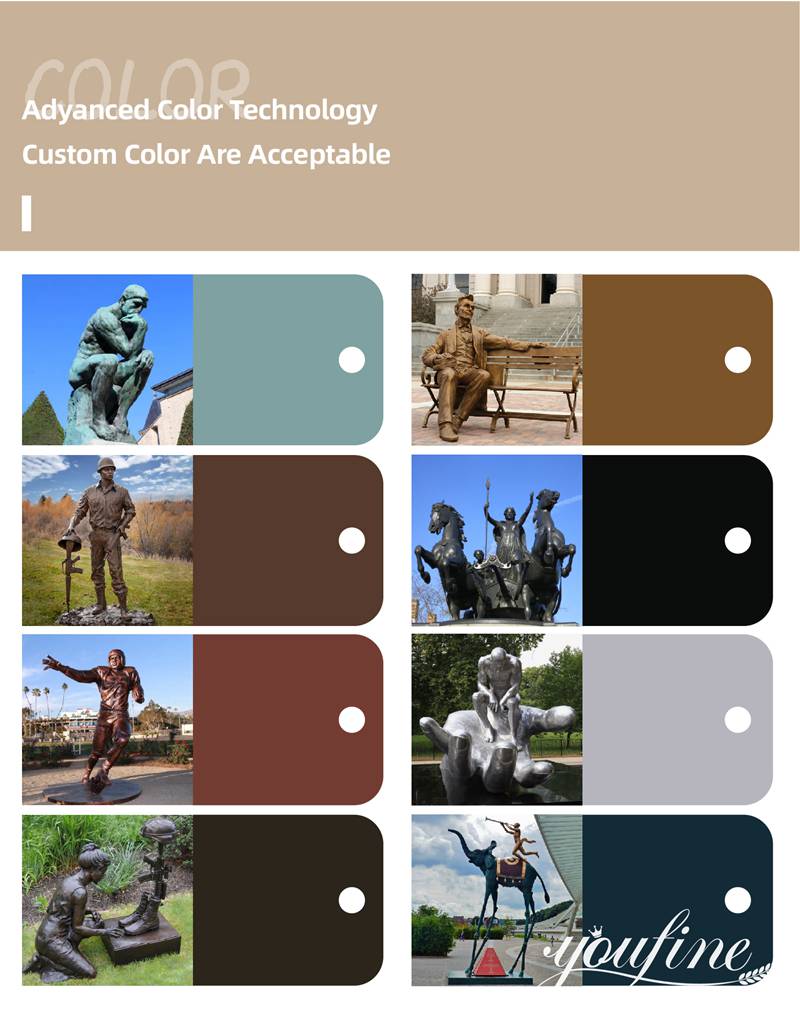 Finally, our prices are also competitive. If you are interested in the bronze horse sculpture, please contact us today.