Large Bronze Bear Statue for Garden Detail:
This lovely large bronze bear statue for garden design will definitely attract your attention. And the overall design of this wild animal sculpture gives people an abstract feeling. This cute bear is standing on a pedestal, with one hand resting on the stone, and his head looking into the distance. This full of exotic wildlife sculpture can definitely add a beautiful landscape to your garden.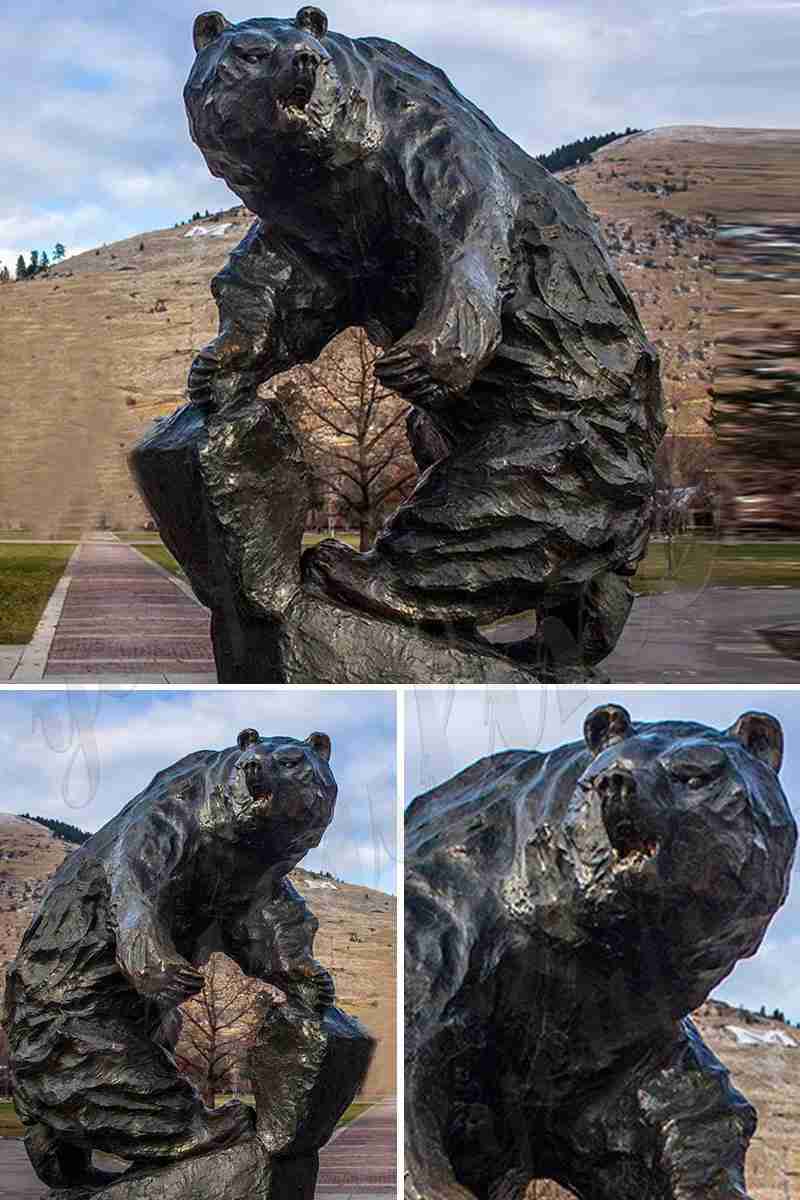 Our Advantage: Using the Lost Wax Method
We use the traditional lost wax method to make this amazing bronze bear statue for the garden. And at the same time, the sculpture is handmade by our professional bronze masters. As we all know, the lost wax method is the most traditional and high-quality way to make bronze sculptures. Therefore, it can ensure that all the details of the sculpture are very realistic and vivid.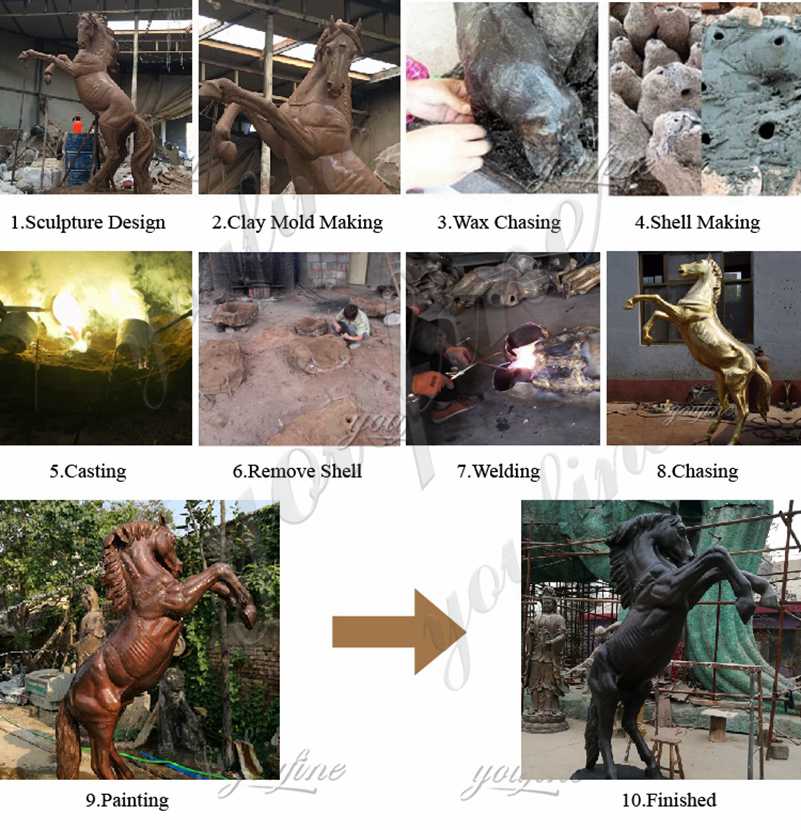 Our Advantage: Having Professional Clay Mold Master
Of course, before our master makes all the bronze sculptures, we must make a 1:1 clay model. Then cast the corresponding bronze sculpture through the clay mold. So clay molds are also the most important step. We have professional clay mold masters who are very good at making animal models. Because they have many years of experience in making clay molds and master all the production skills. Therefore, our masters must be very professional.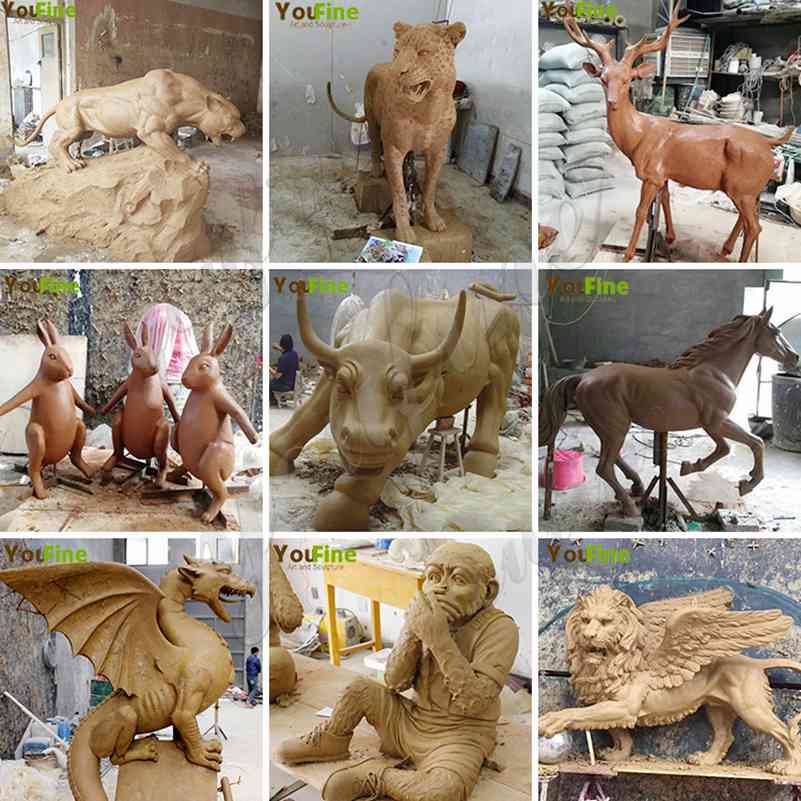 More Designs of Bronze Animal Statues:
You Fine Bronze Foundry has a variety of bronze animal statues to choose from. Such as bronze horse statue, bronze bear statue, bronze bull sculpture, bronze deer sculpture. And bronze eagle sculpture, bronze dolphin sculpture, bronze dog statue, bronze wild boar statue. bronze eagle sculpture, bronze leopard sculpture, and other animal sculptures. We have thousands of bronze animal molds that you can use for free, and we can also customize them for you.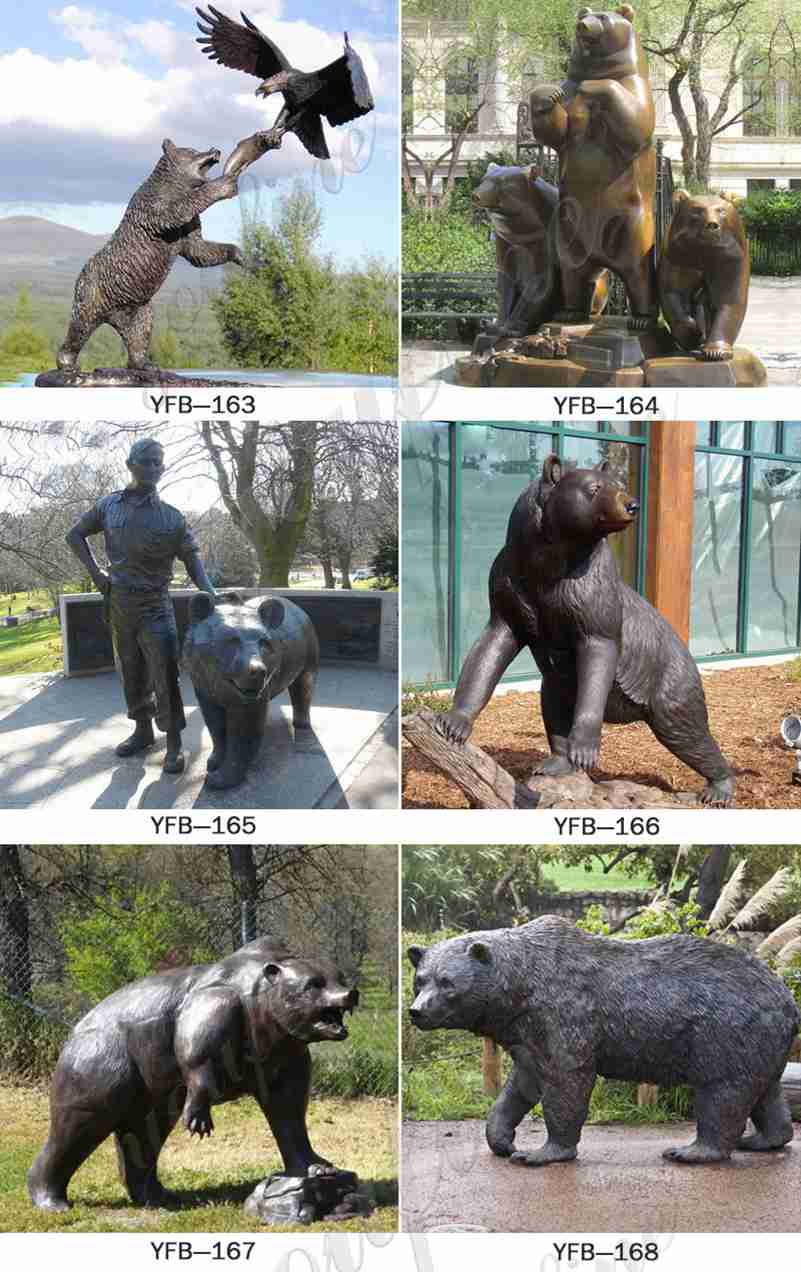 As a professional bronze casting factory, we can certainly provide you with the best quality large bronze bear statues. At the same time, we will provide you with the most favorable factory prices. Please feel free to contact us as soon as possible, we will reply you in the first time.