Lincoln and Sculpture:
The LincIon Sculpture in Seaside Park was dedicated in the summer of 2009 as part of the 200th anniversary of Abraham Lincoln's birth. Nationally known Louisville artist Ed Hamilton choose to create the Lincoln statue and relief. This bronze statue shows us the exact image of a great leader.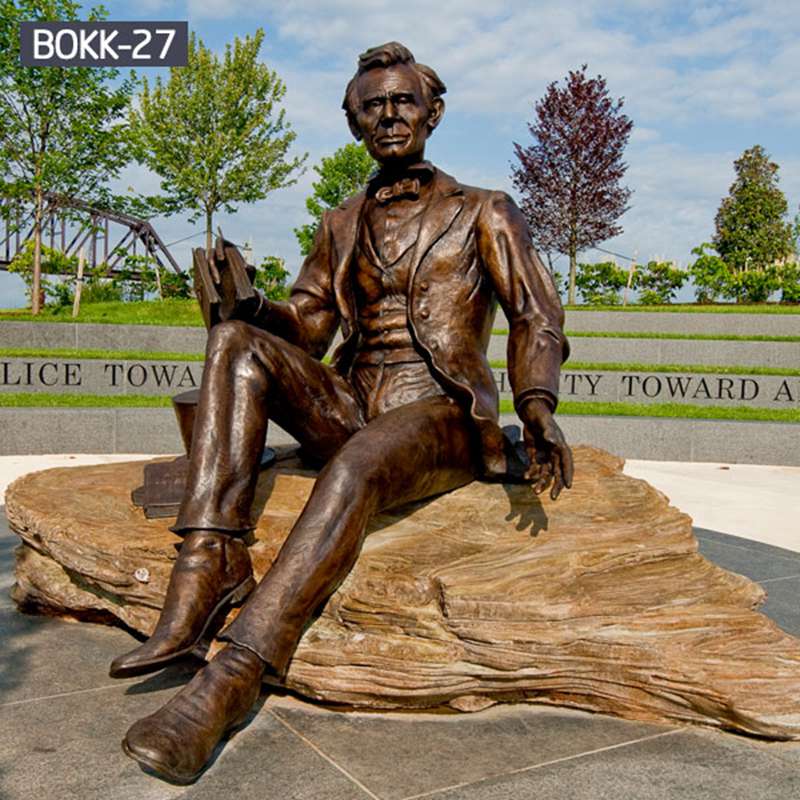 Bronze LincIon SculptureFeatures:
The monument features a 12-foot tall LincIon sculpture sitting on a rock overlooking the river. The memorial designe by landscape architect Hargreaves Associates. Our factory can produce a replica version of this sculpture. The sculpture is life-size and shows an image of Lincoln sitting on a rock, contemplating life. His confidence and spirit are very vivid. Our sculpture can be placed in any theme park and outdoor public space.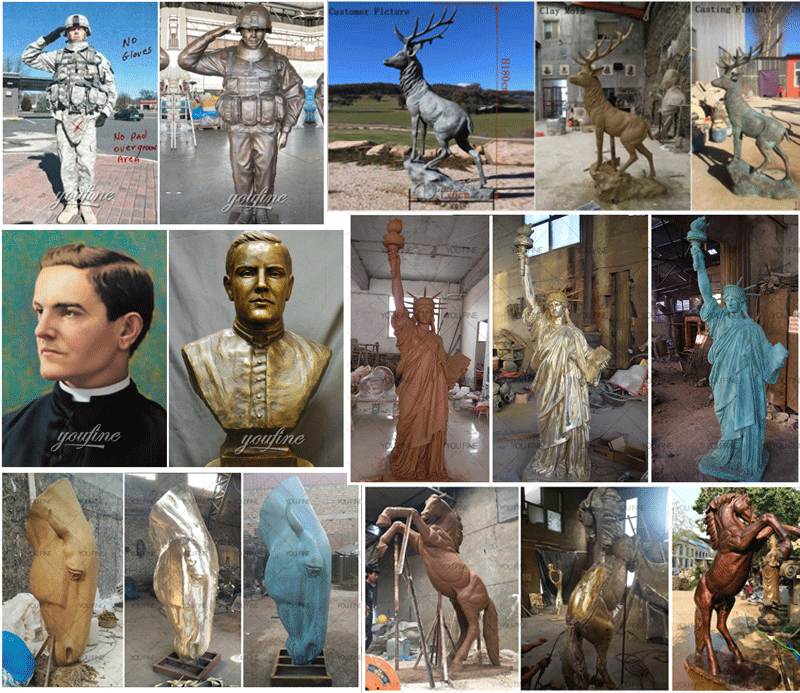 High-Quality Bronze:
The entire life-size LincIon sculpture made of high-quality bronze metal. Thus, the high-quality raw material ensures a high-quality bronze sculpture piece for our customers. It guarantees the solidity of the sculpture. And no quality problems will occur during centuries of outdoor use. In addition, the life-size sculptures ensure that all details of the figures are well reproduced. Both the expressions and movements of the figures are very realistic.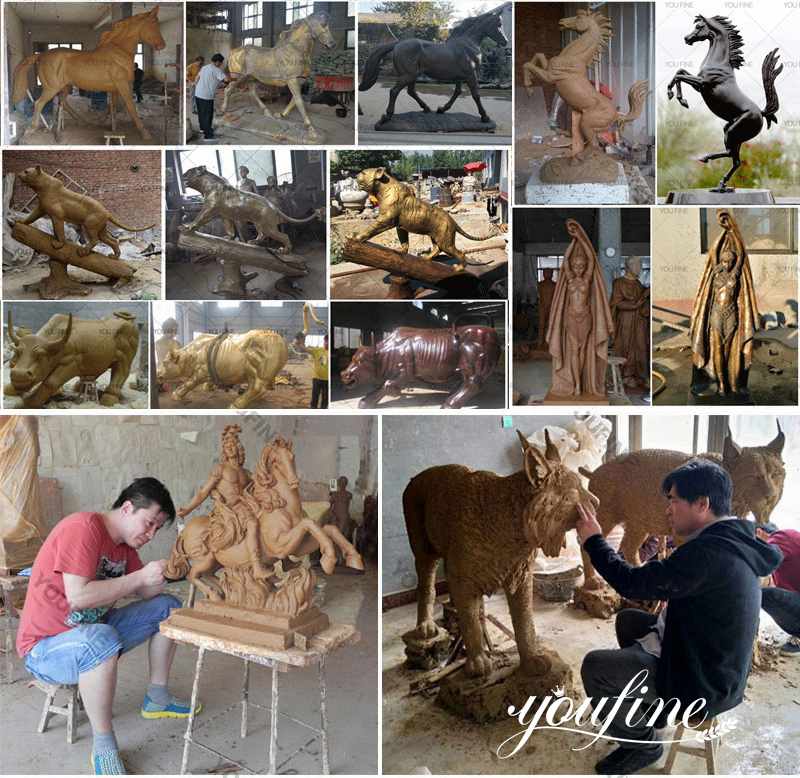 Production process:
Our life size bronze statue of Abraham Lincoln cast using the lost wax method. And this is the oldest and most traditional sculpting process. This process allows for maximum reproduction of the sculpture, as well as better detailing.
Therefore, our sculptures must be of high quality. Please feel free to contact us for pricing and information on the sculpture you need. And all the information will reply to you in the first time.