Bronze Garden Angel Statue Details:
How beautiful and sexy the life-size bronze garden angel statue is. The head of this beautiful angel was slightly raised, and she seemed to kiss this beautiful piece of nature. Along with the breeze, our angel's beautiful long dress and hair also float with the breeze. And her charming wings, also fully opened.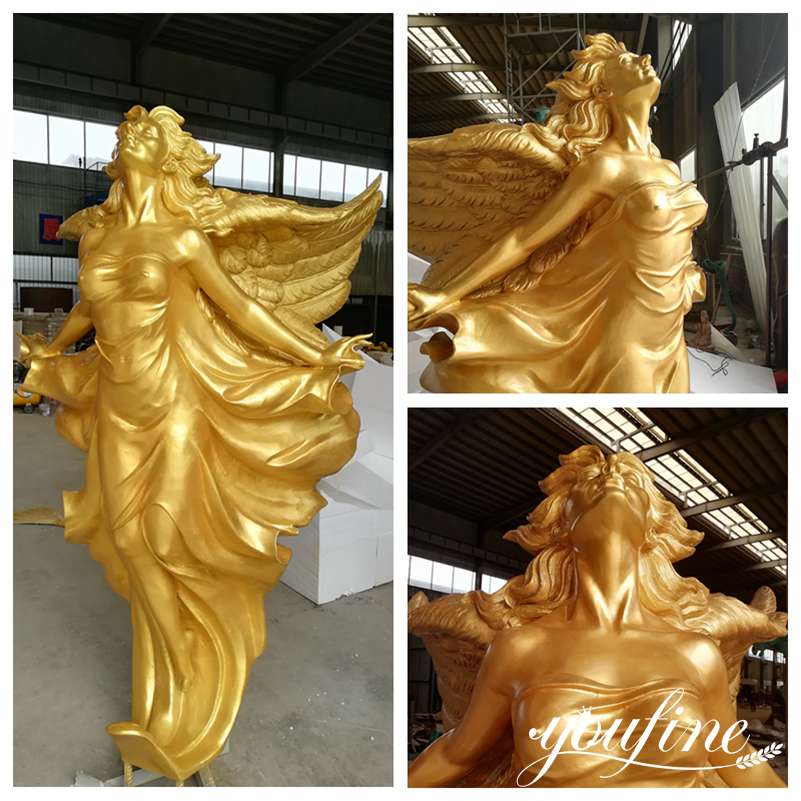 Why Choose Our Angel Statue?
This beautiful bronze garden angel statue is one of the most classic designs from You Fine. And You Fine has a 1:1 clay model, which is hand-made by our experienced clay model artists. Therefore, when our customer came to the factory to visit this clay model, she fell in love with this beautiful angel and kissed the angel. And she also has great praise for our clay model artist.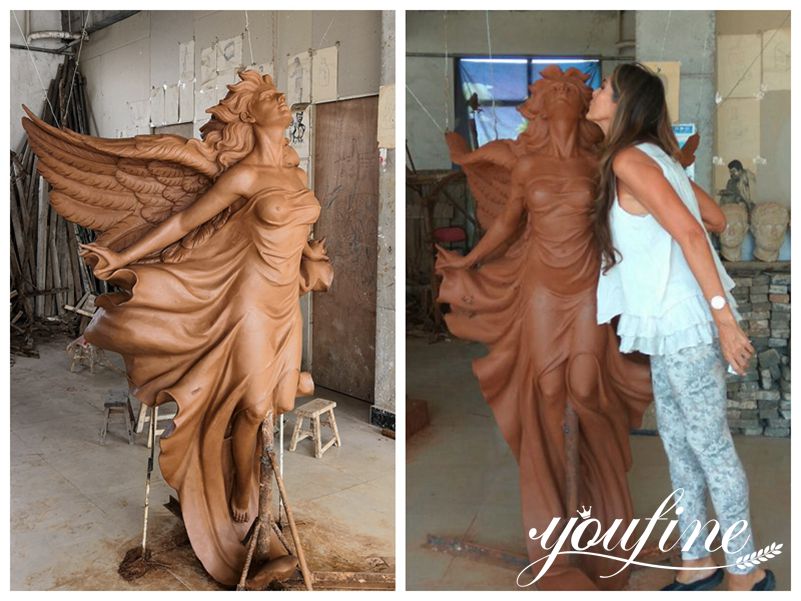 Placement:
Our bronze garden angel statue is life-size. Our sculptures could be the best choice for outdoor lawn or garden decoration. For example, your outdoor home garden, hotel garden, manor, villa, or outdoor shopping mall and plaza. The charming and elegant design of the sculpture would definitely attract people's attention.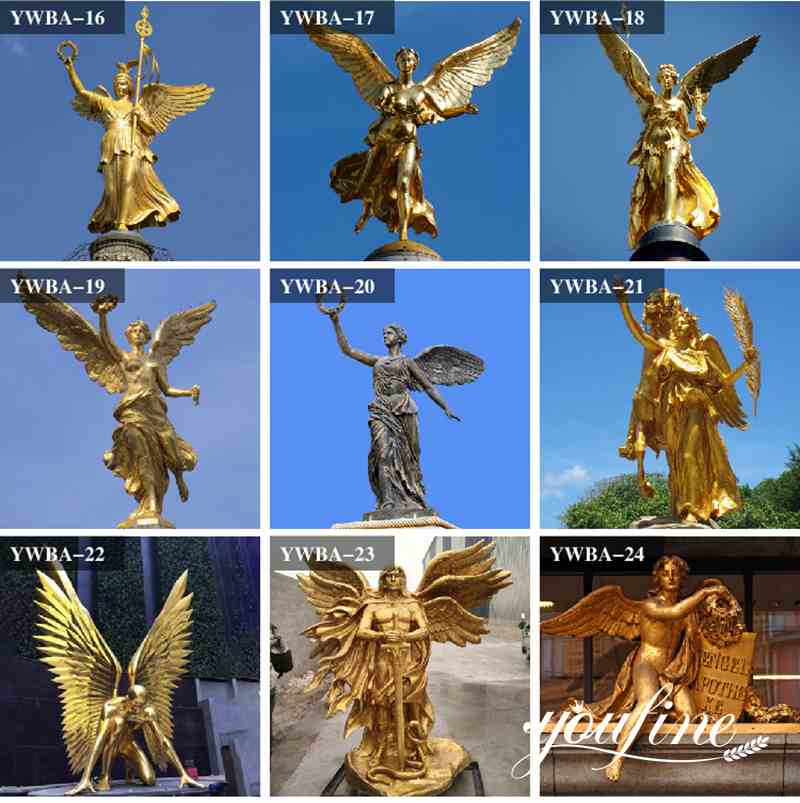 The Original of Angel:
The original meaning of angel refers to God's messenger, messenger from heaven. Similar concepts also found in most religious beliefs. Christians generally translate as angels; Muslims sometimes translate as angels. Angels represent holiness, kindness, and integrity. And angels are also the transmitters of God's would. It is also a spirit that serves God and a protector who is sent by God to protect believers from being disturbed by demons. Bring the message of God to man into the bridge of the world. Therefore, angels are very much loved and believed by people.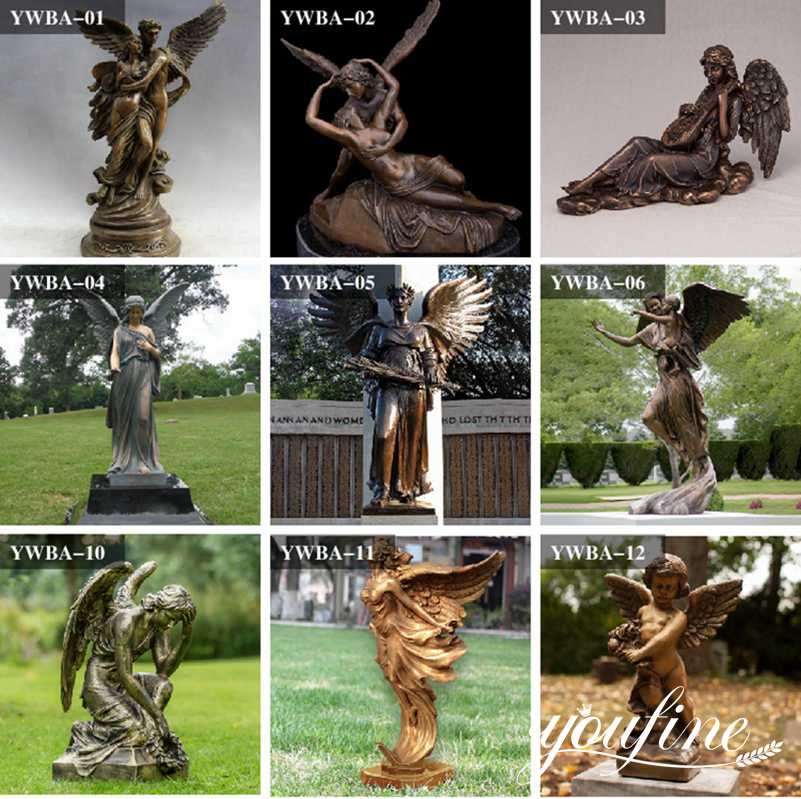 So if your outdoor garden or other space needs beautiful statues as decorations, please feel free to contact You Fine Art. The classic bronze garden angel statue would become a classic art passed down from generation to generation.