The ethereal presence of our exquisite Bronze Angel Sculpture is a mesmerizing masterpiece that emanates beauty, serenity, and spiritual transcendence. This celestial being, with a torch held high in her hand, stands atop a graceful base, captivating all who behold her with her captivating beauty and sacred aura. Every detail of this sculpture, from the delicate intricacy of her wings to the sublime expression on her face, evokes a sense of divine elegance and grace.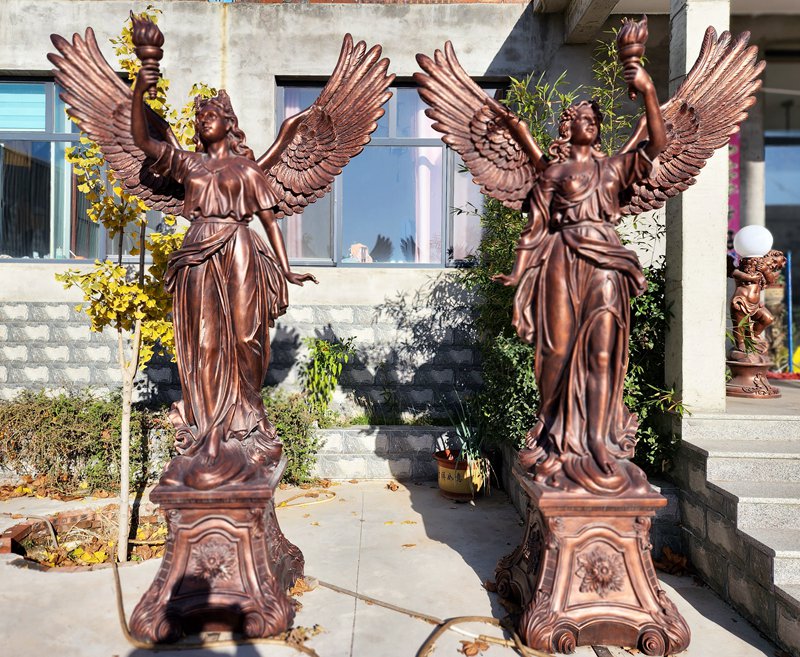 Description of the Bronze Angel Sculpture:
Our Bronze Angel Sculpture depicts a celestial figure, her hand gracefully raised, holding a torch that symbolizes enlightenment and guidance. The sculpture exudes an aura of serene beauty, with intricate detailing capturing the delicacy of her wings, flowing garments, and serene facial features. The craftsmanship and attention to detail breathe life into this ethereal being, creating a sense of awe-inspiring transcendence.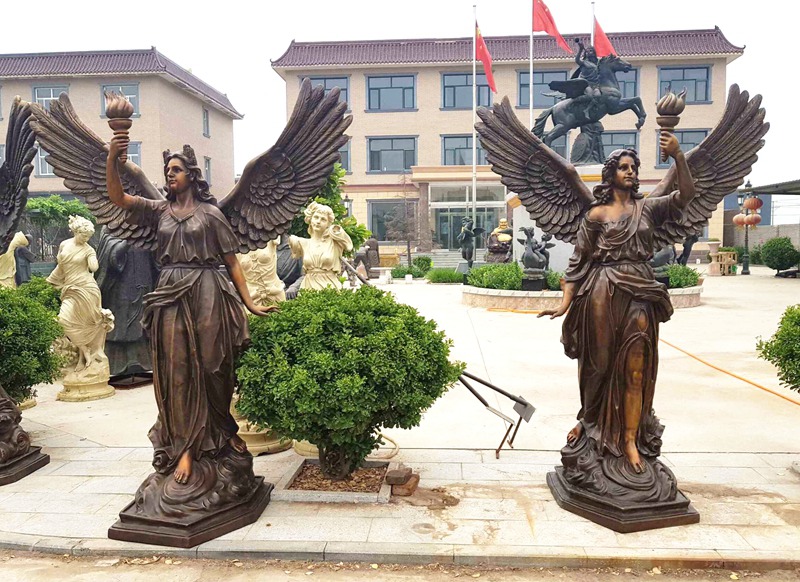 The angel's radiant presence and serene countenance make this sculpture a captivating focal point in any setting. The combination of bronze as a medium and the artistry of our skilled sculptors brings forth a sense of divine tranquility and spiritual connection. The exquisite detailing of the wings adds an extra layer of enchantment, as the intricately sculpted feathers evoke a sense of movement and ethereal grace.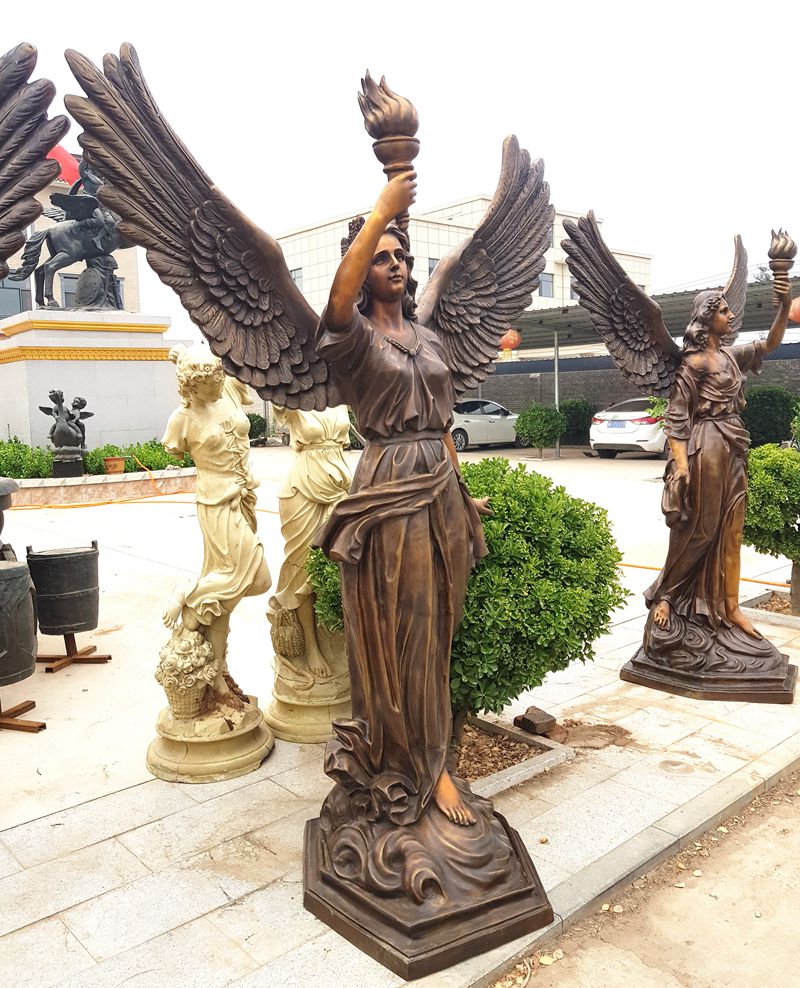 As a symbol of hope, guidance, and spiritual elevation, our Bronze Angel Sculpture becomes a cherished piece of art. Whether displayed in gardens, sanctuaries, or as a centerpiece in interiors, this sculpture invites contemplation, ignites a sense of wonder, and reminds us of the sacred presence that surrounds us.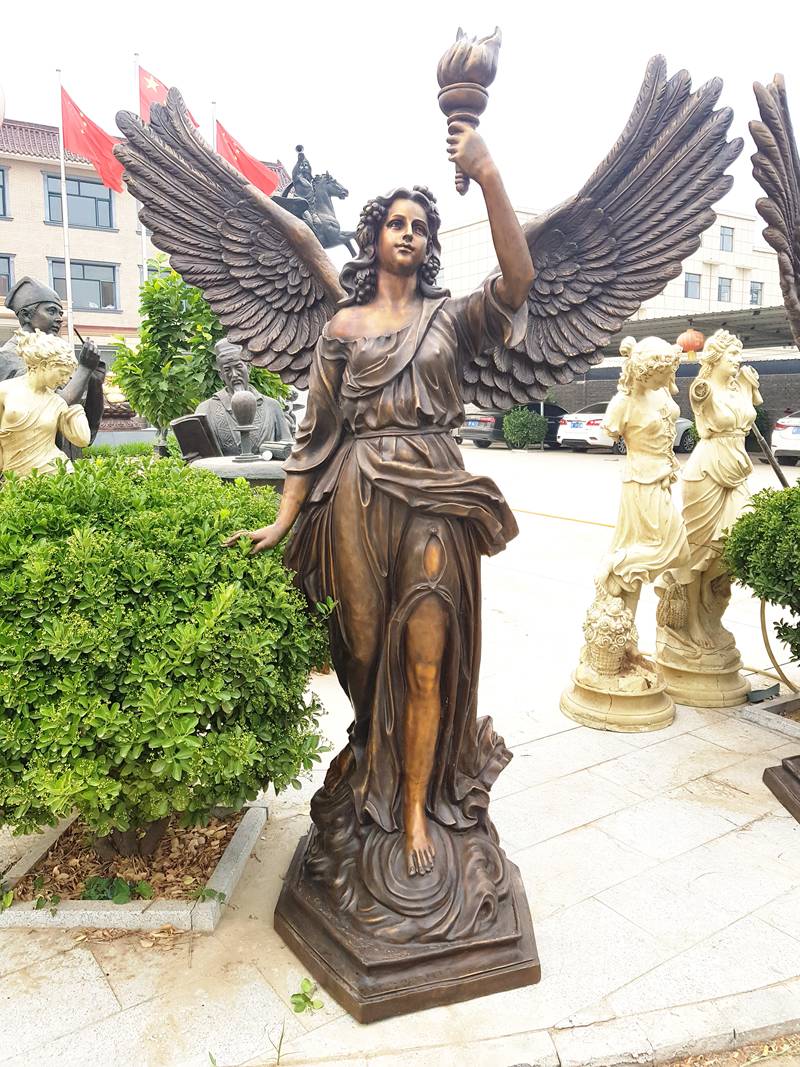 Introduction of Bronze Angel Sculptures:
This angel sculpture holds a torch in its hand like it brings fire and hopes to the world. The angel sculpture is becoming more and more popular because people are starting to like to put it on their roofs. This will give the house a gorgeous look. However, some people also choose to place the bronze angel sculpture in a square and the overall ambiance goes back to the last century. A product is only as good as the people who buy it like it. If you like it, please contact us.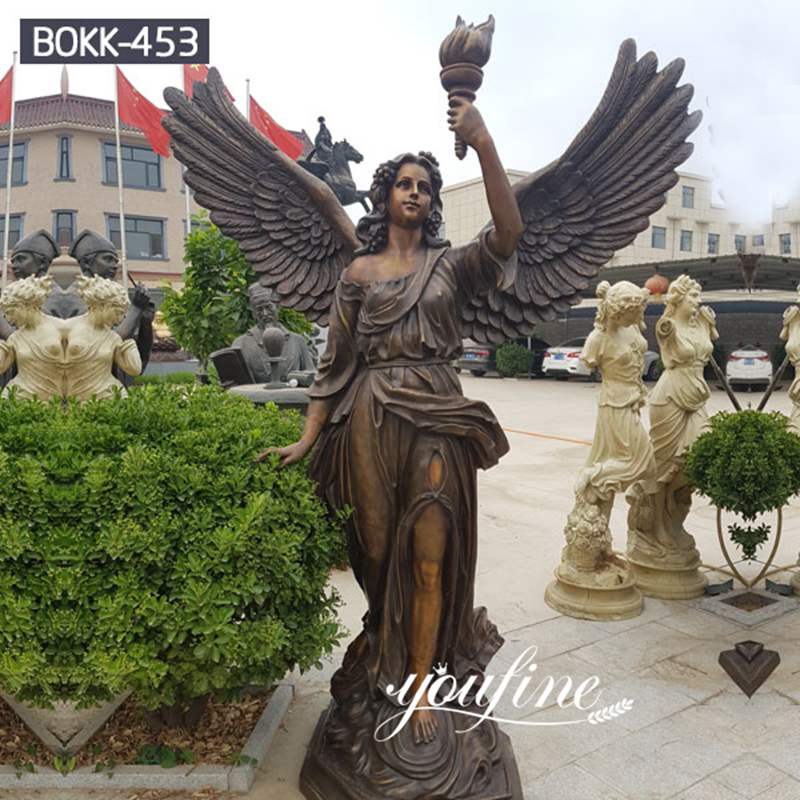 YouFine High-quality Sculptures:
Our bronze angel sculpture has a beautiful sculpture in A-grade bronze material that can be placed outdoors for a long time. It is made of high-quality bronze material and will look great wherever it is placed. That's what makes it worth buying. for more than 30 years, our bronze factory has been directly continuing the traditional lost wax method process. Thanks to our experience and skill, the sculptors have always delivered stunning bronze sculptures. As a result, we are proud to say that our bronze angel sculptures are of very high quality and very well-priced.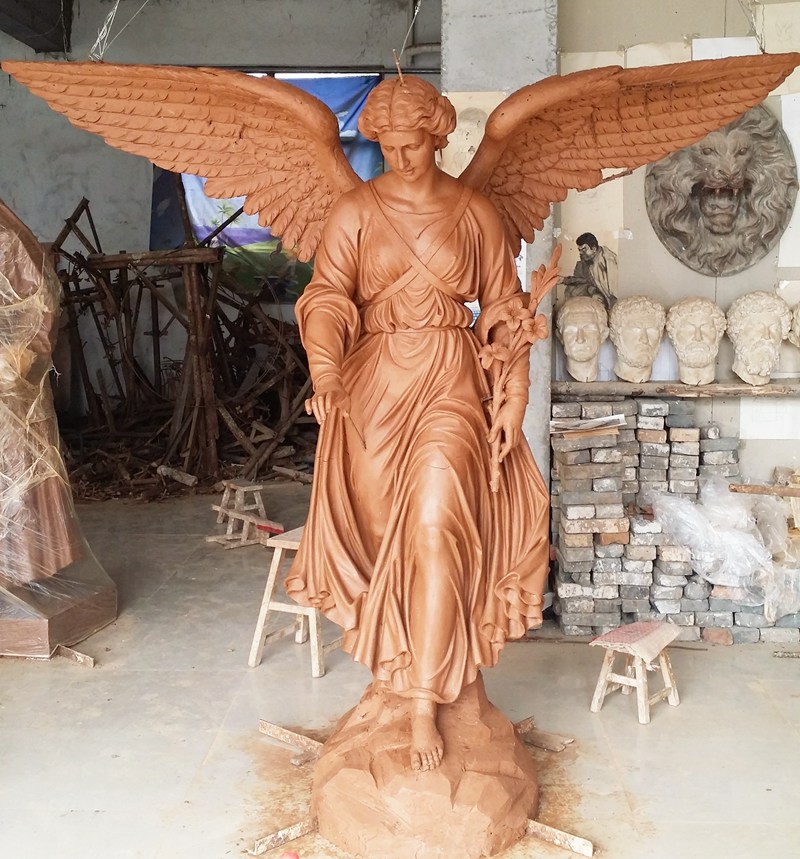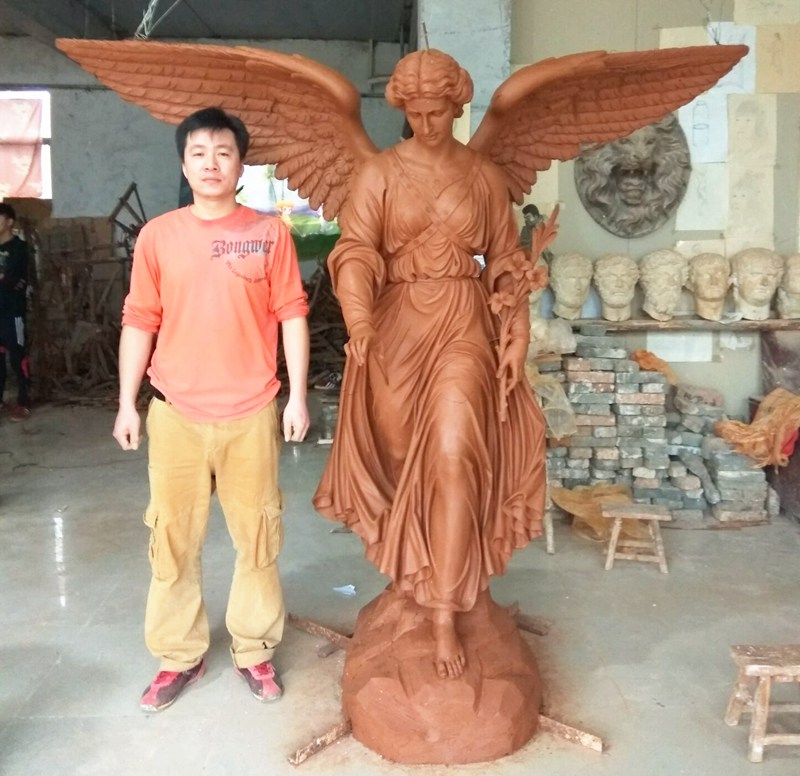 Bronze Angel Sculptures Application Places:
YouFine's products are available all over the world. All of our bronze angel sculptures are hand-carved by our workers. Today, our bronze sculptures are delivered to schools, homes, restaurants, municipalities, parks, libraries, resorts, and hotels all over the country. Parks, zoos, and tourist attractions are also good choices. If you want to choose a sacred bronze sculpture for a certain place, it will be no problem to choose us as your partner.
Contact YouFineAnytime:
Embrace the divine beauty and celestial grace of our Bronze Angel Sculpture. Allow its captivating presence to inspire a sense of tranquility, reverence, and connection to the spiritual realm. With its ethereal allure and impeccable craftsmanship, this sculpture is a testament to our commitment to creating remarkable works of art that uplift the soul and stir the imagination.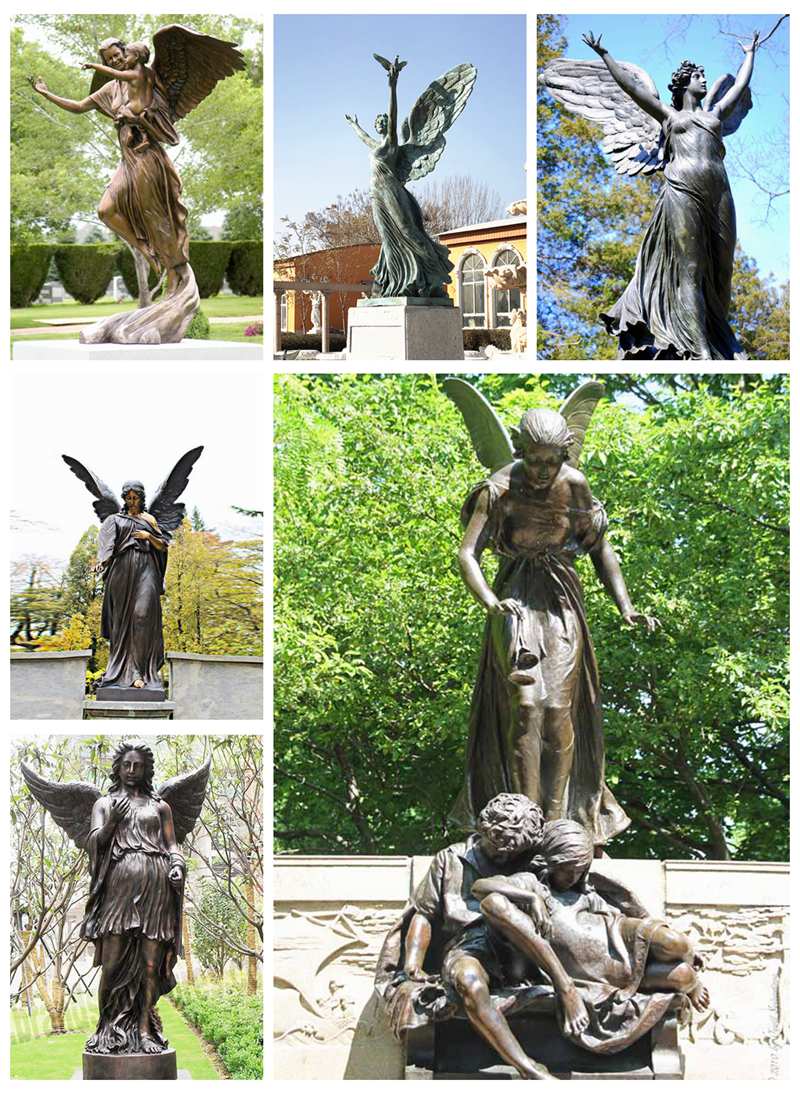 If you like our products, don't hesitate to contact us online or send us an email. Our sales are more than happy to help you with all your questions. If you are buying a product from overseas for the first time, we will also be very patient in explaining it to you. So don't hesitate to contact us.