1. Bronze Life Size Angel Statue Detail:
Beautiful and elegant bronze life-size angel statue always attract people's attention. Our angel sculpture has a pair of beautiful wings, and it is so charming to wear a beautiful dress. People would say that angels are messengers sent by heaven, so angels always have a beautiful symbolic meaning. People also love the beautiful image of angels.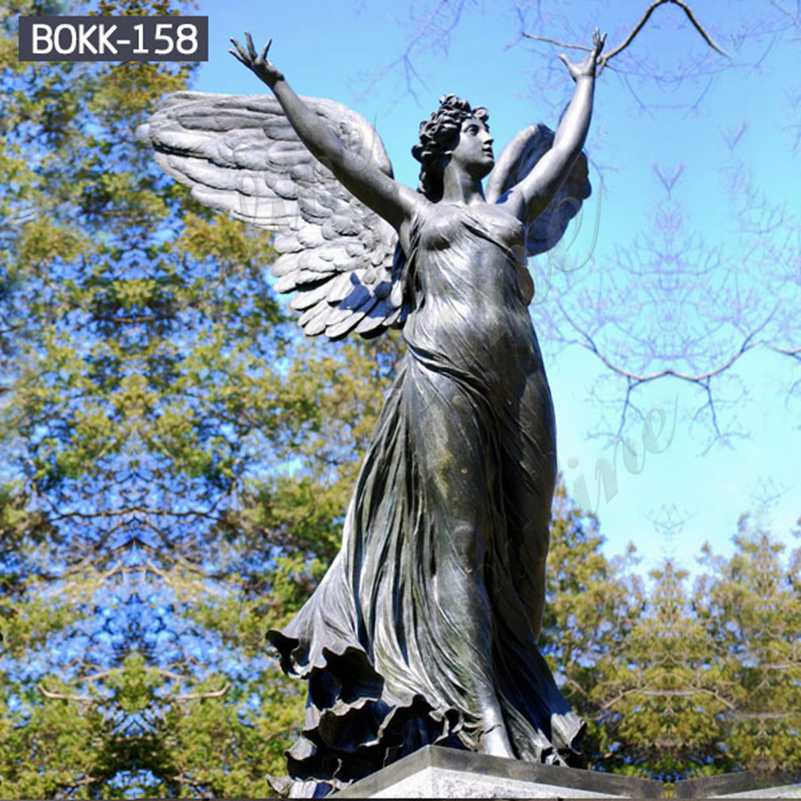 Our bronze life-size angel statue is made using the traditional lost wax method. It could ensure that every detail of the sculpture could be carved very beautifully. The sculpture cast by the lost wax method could sculpt angel wings very delicately, and you could see that each feather of the wings is very delicate. There are also beautiful long skirts, although they are as thin as yarn. But our professional bronze craftsmen could completely produce this effect.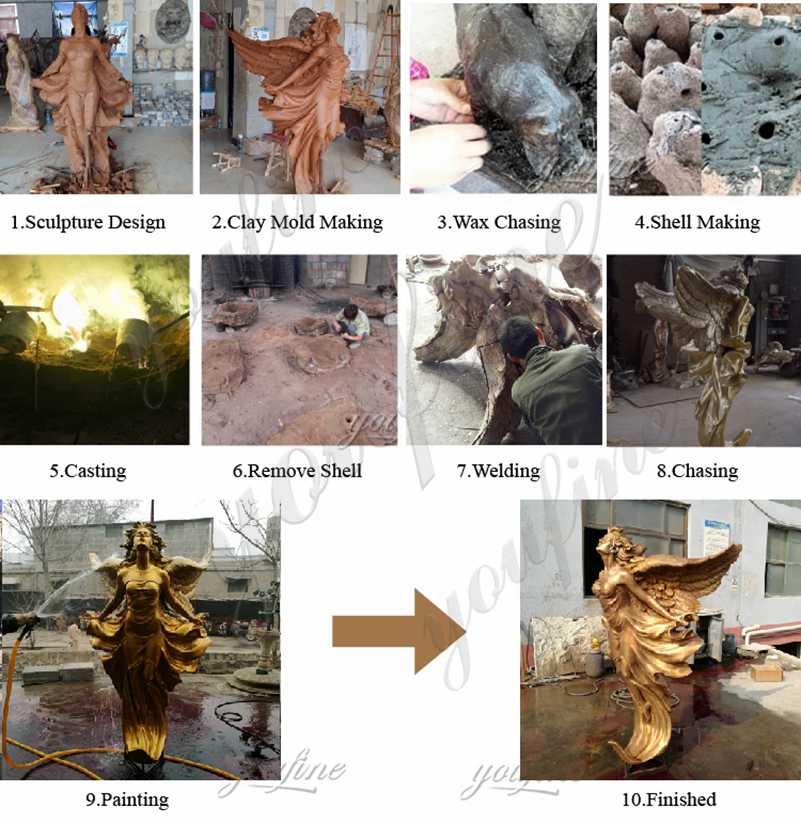 2. What size of bronze statue we could make?
This beautiful bronze life-size angel statute is life-size, whether it is placed in your home garden or outdoor garden is a good choice. And the size of our bronze statue could be customized according to your requirements. We could not only customize it into a life-size statue, but also could customize it into a small size statue put in on your table. And then we could accept wholesale or retail orders. For different quantity of the products you ordered, we would give you a certain degree of preferential measures.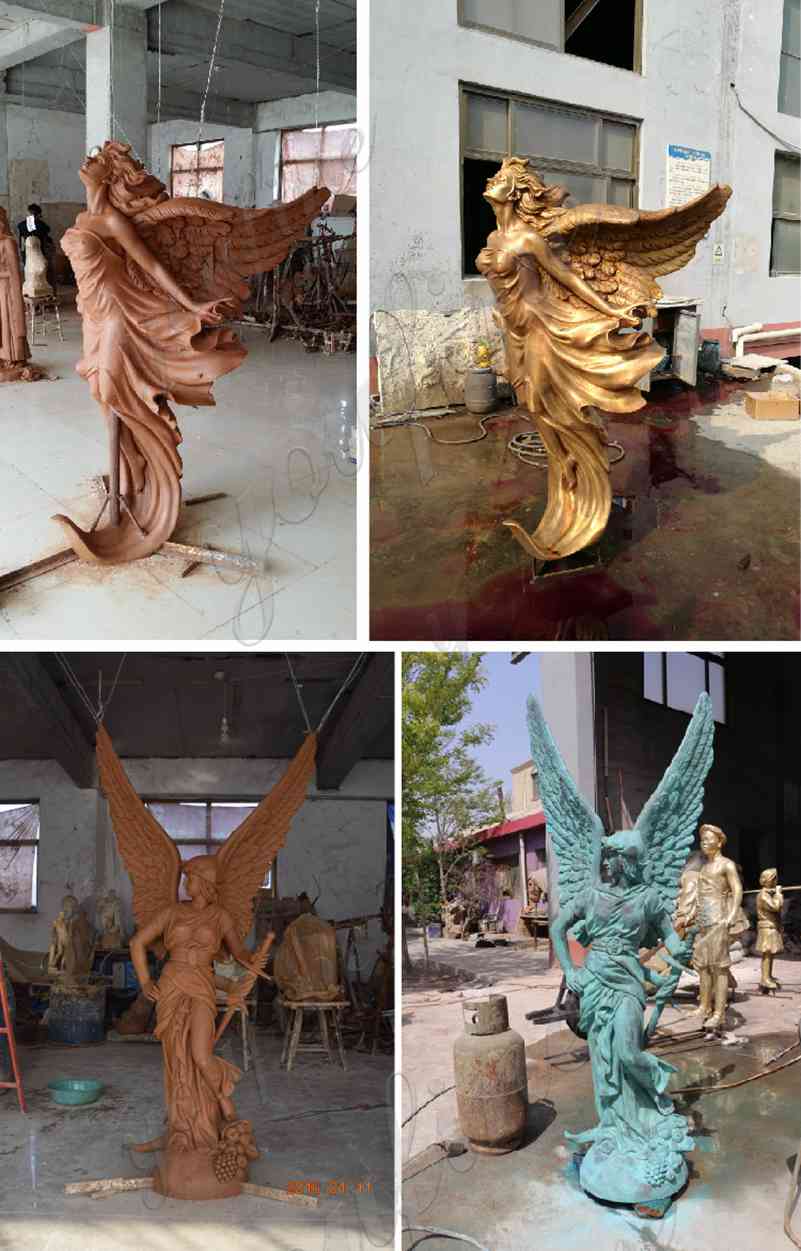 3. More designs of brozne statues:
You Fine Bronze Foundry is a factory specialized in making different bronze statues and sculptures. And our company has more than 30 years of experience in carving and exporting. No matter the size or color of the sculpture, we both could make it according to the requirements of our customers. At the same time, we could also accept customization, as long as you tell us your design drawings or design ideas.
If you are picking a beautiful bronze angel sculpture, please feel free to contact us. You Fine Bronze Foundry has a series of angel sculpture designs to choose from. You could contact us in many ways, and we would reply to you in the shortest time.