1. Bronze Saint Michael Slaying Demon Statue Detail:
This bronze Saint Michael Slaying Demon Statue is the style we have made for our customers, and we have the corresponding clay model. Our sculptures are made using the traditional "lost wax method". As well as our bronze sculptors have many years of engraving experience and could make the Saint Michael sculptures very realistic.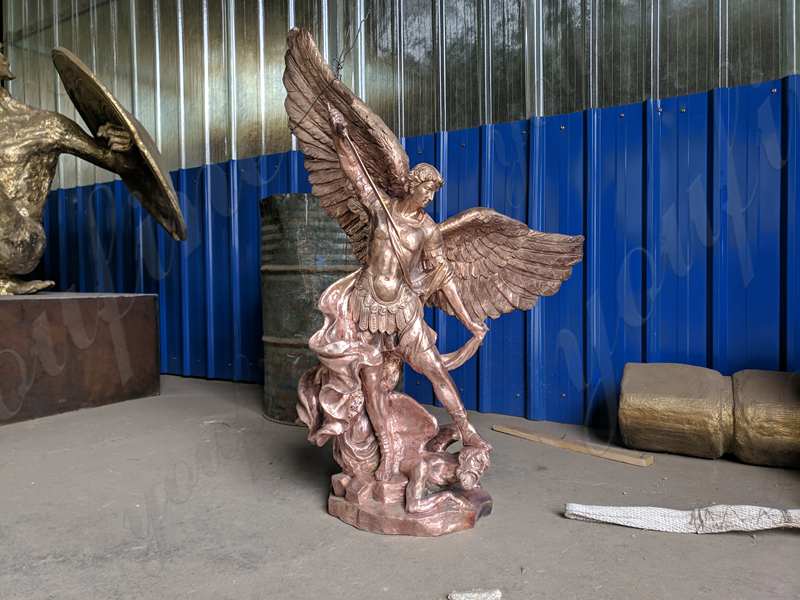 2. The Introduction of Saint Michael the  Archangel:
Saint Michael the Archangel in the Bible, he is one of the archangels. He is repeatedly depicted as the "great captain", the leader of the heavenly hosts, and the warrior helping the children of Israel.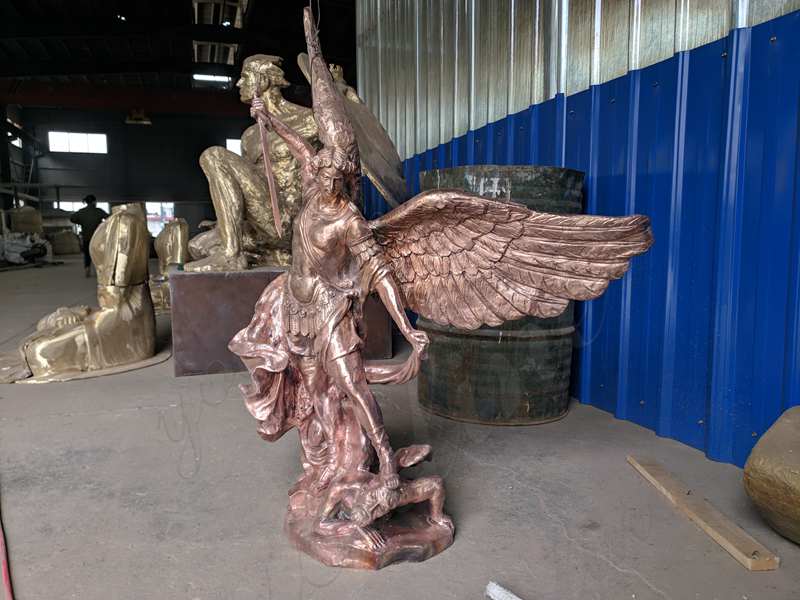 Saint Michael ranks as the greatest of all Angels whether in Jewish, Christian or Islamic writings. He is Chief of the Order of Virtues, Chief of Archangels, Prince of the Presence, Angel of Repentance, Righteousness, Mercy and Sanctification: also, Ruler of the 4th Heaven, and Conqueror of Satan. In Jewish lore, he is regarded as the forerunner of the Shekinah.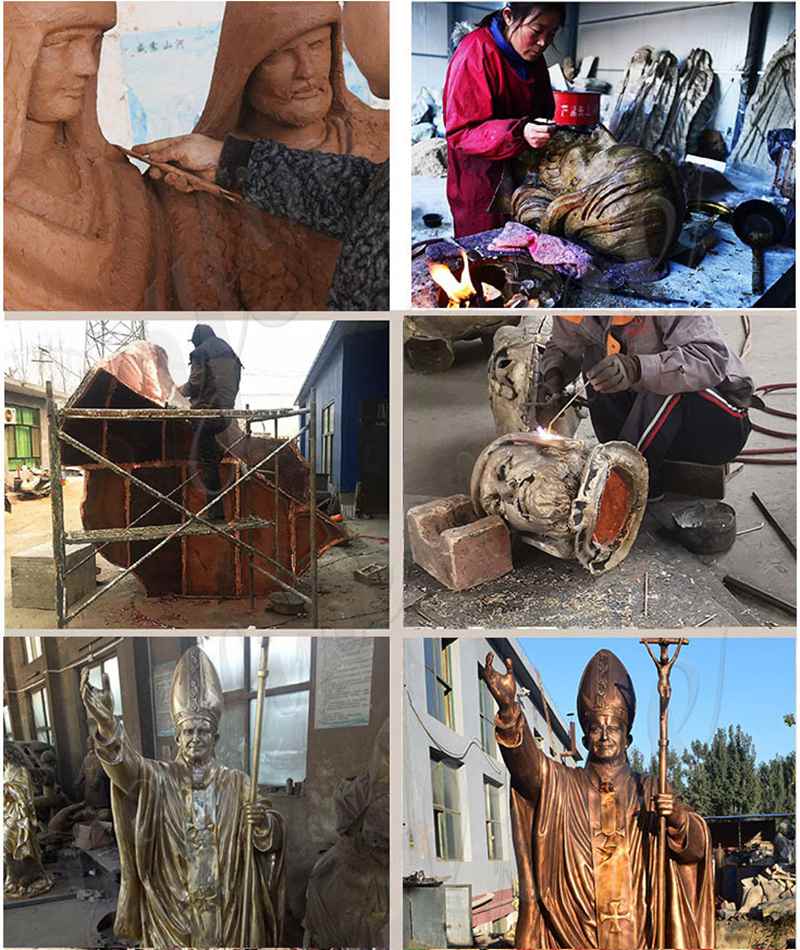 3. How Do We Make Bronze Religious Statue?
1. In order to make the bronze saint Michael Slaying Demon Statue more vivid and lifelike, our clay masters must be make the 1:1 clay model firstly.
2. Secondly, we nee to do the wax mold from the clay model.
3. Thirdly, our professional bronze craftsman do the bronze casting according to the exist wax mold.
4. Next, do the surface treatment and colors.
5. Finally, we send the finished pictures for clients final checking,
6. Then we would arrange the packaging and shipping after getting the clients' final approving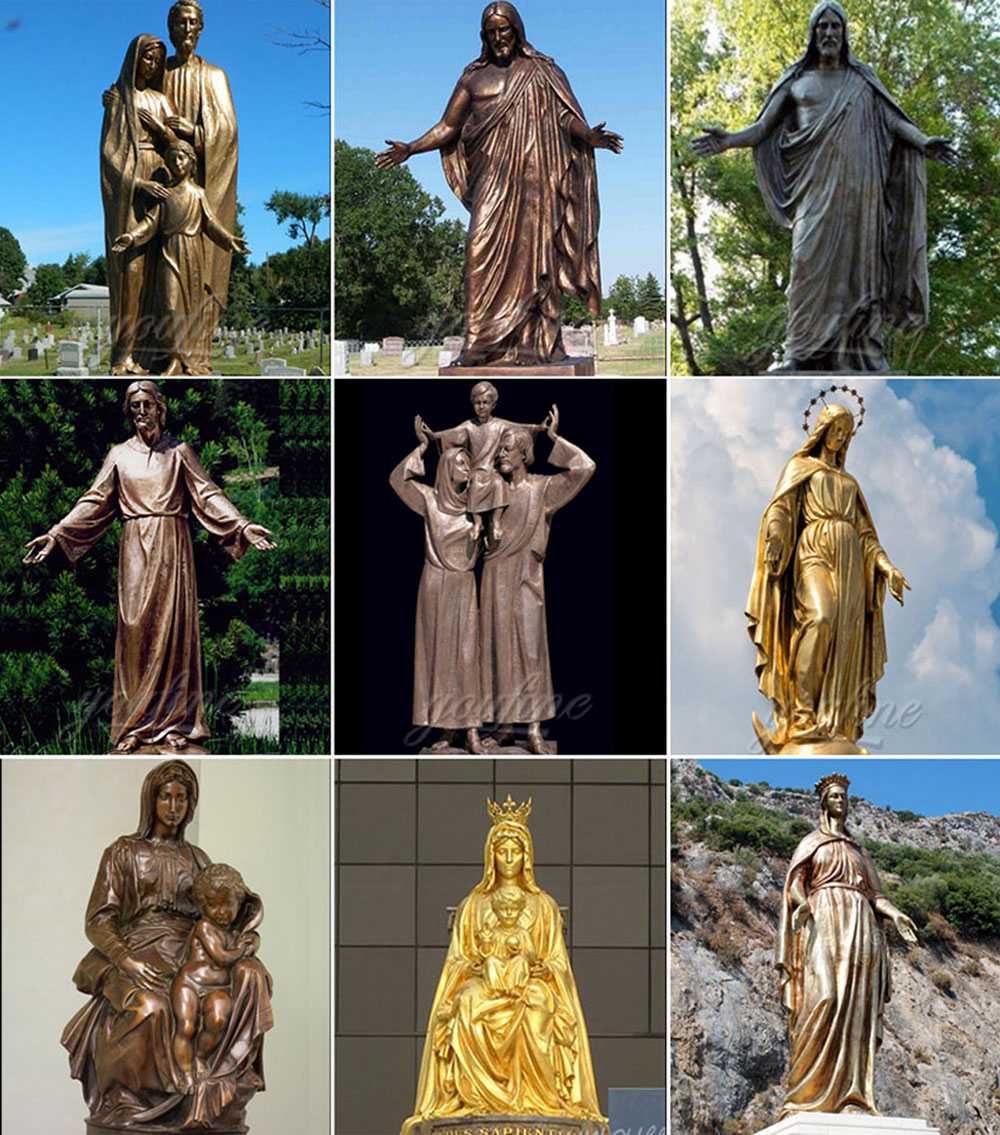 Therefore, if you like this large bronze Michael Archangel Slaying Demon Statue, please feel free to consult our staff for size information and latest quotes. Our staff would also reply you as soon as possible. As for the color of this bronze sculpture, we could use the new chemical coloring method to spray different colors according to your coloring requirements.