Bronze Kangaroo Statue Details:
The YouFine bronze kangaroo statue would bring life to your courtyard. Especially as a garden decoration is essential. What's more, YouFine's bronze animal sculptures are rust-resistant so they could withstand harsh weather. Our kangaroos have a simple and honest expression, and their bodies are very strong. Without a doubt, this bronze kangaroo sculpture is a masterpiece you should not miss.
Australian Outback Kangaroo Difference:
Kangaroos are one of the most iconic and unique animals in the world. Among them, the red kangaroo is the largest of all kangaroos and the most mentioned one. On the other hand, there are two types of grey kangaroos, western grey and eastern grey. However, red kangaroos have much longer bodies than grey kangaroos. In addition, red kangaroos weigh more than twice as much as grey kangaroos. Also, the red kangaroo is the largest mammal in Australia.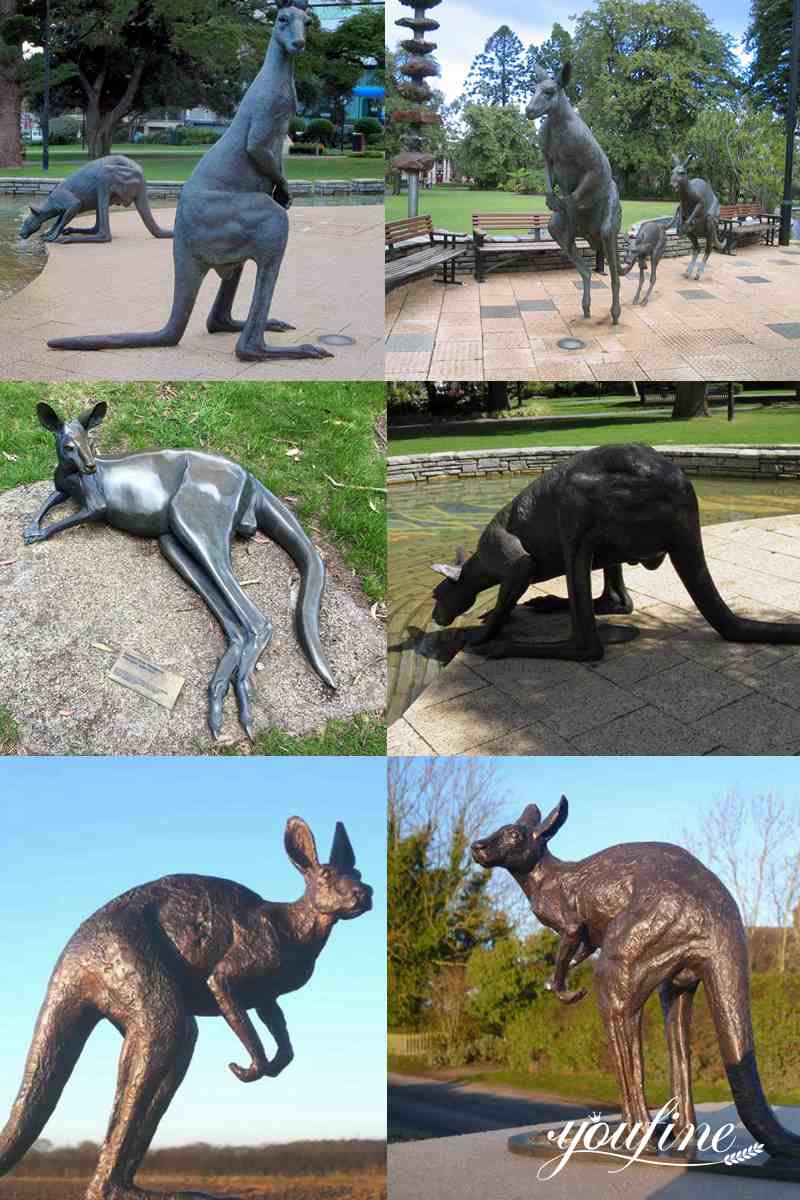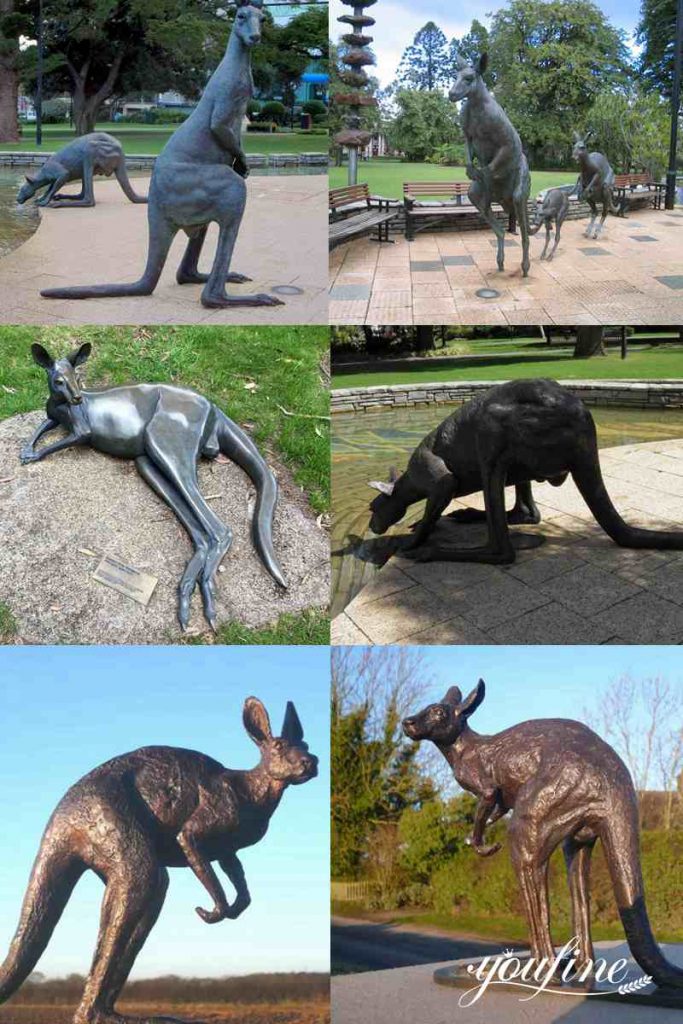 The kangaroo is a symbol of Australia and appears on the Australian coat of arms, as well as on some Australian currency patterns. Many Australian organizations, such as Qantas, also use the kangaroo as their logo. Vehicles and ships of the Australian Army are often painted with the kangaroo logo when they are on overseas missions. YouFine could cast realistic bronze kangaroo sculptures for you. Of course, if you want a bronze kangaroo sculpture in any form, YouFine has it for you.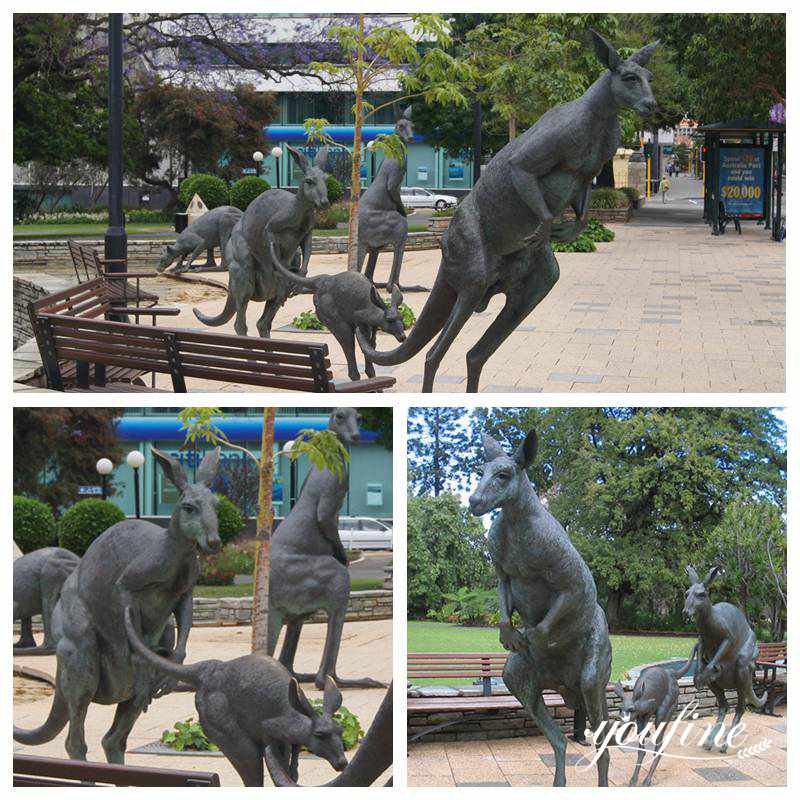 Traditional Lost Wax Technique:
YouFine bronze outback kangaroo sculpture uses the traditional lost wax method. Our artists have been casting bronze animals for over 20 years. Therefore, our bronze kangaroos are very realistic and of good quality. First of all, our artists use silica sol technology in the casting process. After a long time, this technique ensures that the surface of the sculpture does not appear with white spots. Therefore, our sculptures have high appreciation value and practical value.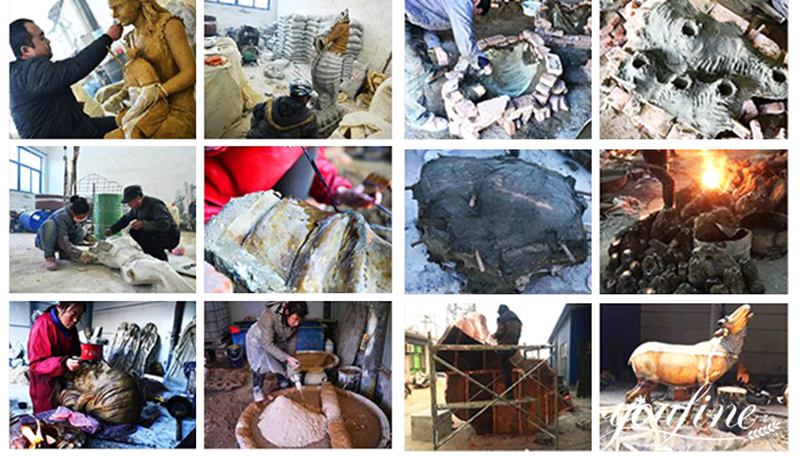 This exquisite bronze animal statue is a work of art you should not miss. If you like this sculpture, please contact us now. YouFine would provide you with a catalog of designs for more bronze kangaroo statues.