Hippo Statue Introduction:
YouFine's exquisite bronze hippo statue depicts the hippo's chubby body very realistically. This interesting large bronze hippo ballerina statue is loved by many. We could see that the expression of the hippo is so simple and honest. This famous sculpture is the work of Danish artist Bjorn Okholm Skaarup. This artwork is one of his most famous and iconic works.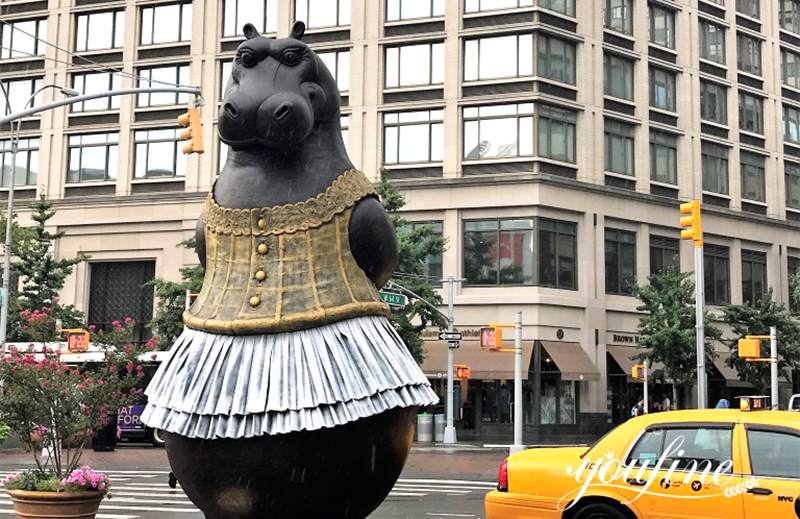 This hippo is wearing a beautiful long dress and ballet shoes. Her hands are behind her back. Moreover, her eyes are round and big, so energetic. Also, her eyelashes are very long and curved. There is no doubt that this sculpture would be able to cast a perfect hippo sculpture for you.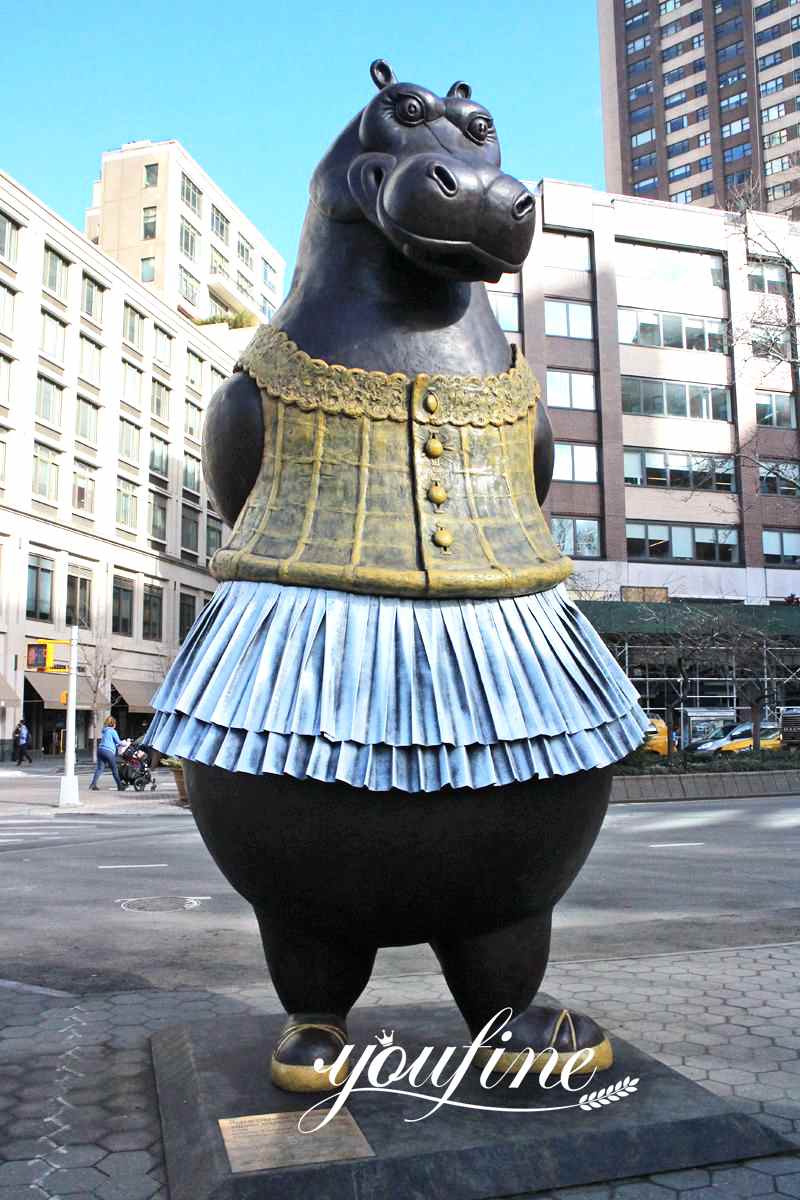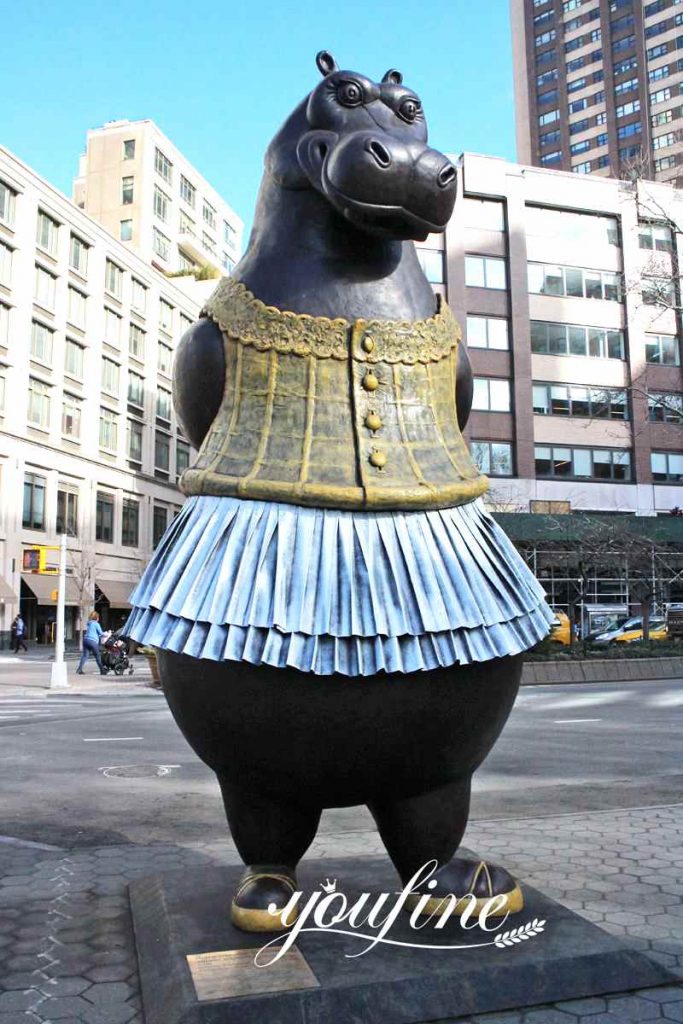 Bjorn Okholm Skaarup Artist:
Bjorn Okholm Skaarup is a Danish artist. But it's more than that because he's also a fluent Italian art historian and earned his Ph.D. in Florence. He is probably the most famous artist in the Frilli Gallery at the moment, with an irrepressible vitality that has caused a stir in his artwork. The famous Hippo Ballerina is indeed Bjorn's most iconic sculpture, and a colossal version of it is a 2017 giant sculpture over 15 feet tall that stands in front of the Metropolitan Opera. This hippo sculpture was then moved to Flatiron Square in New York City, where it remains admirable to this day. Of course, there is also a slightly smaller hippo sculpture at Lincoln Center.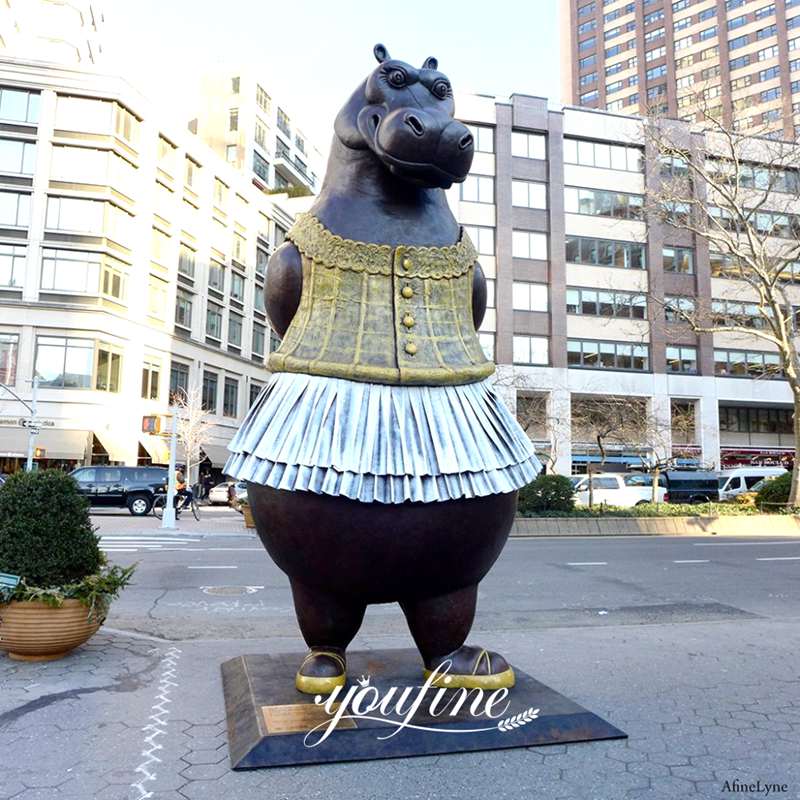 Casting A Refined Shape:
We could clearly see that the hippo's trunk is barrel-shaped. Their skin is bare and very smooth. Moreover, the YouFine bronze hippo statue has a huge head and smaller ears. Also, hippos have ears that stand on top of their heads. His mouth and teeth are huge. YouFine artists bring hippo sculptures to life. Moreover, the skirt and shoes of this hippo sculpture are also very beautiful. Our artist casts the pleats of the skirt to look real.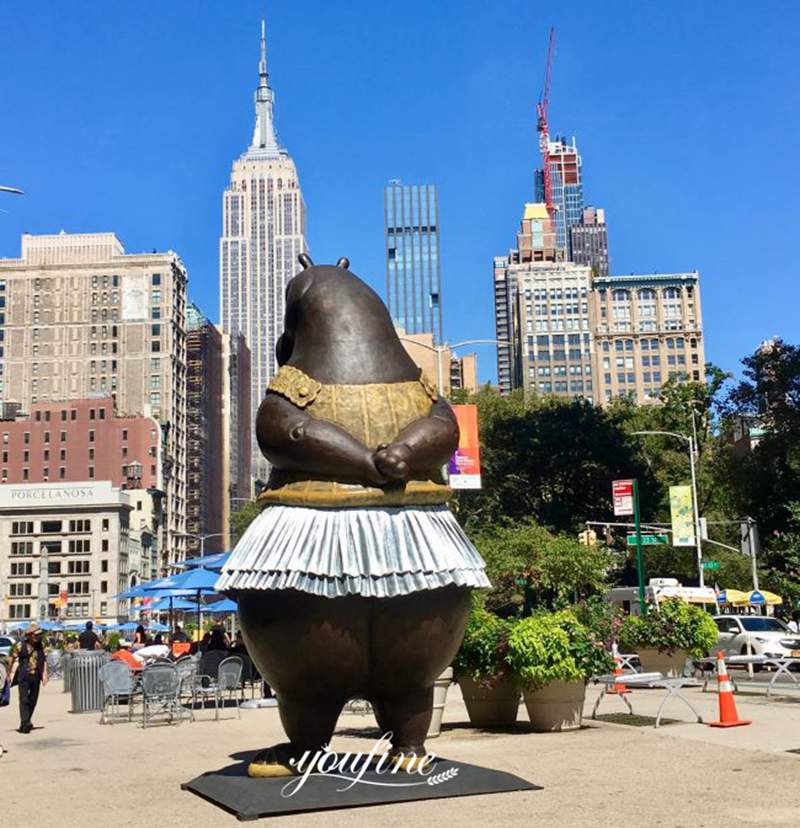 Diverse Decorative Positions:
YouFine bronze hippo statue could not only be the decoration of any outdoor plaza. Of course, it could also be placed in any outdoor lawn, park, zoo, etc. We believe this cute and fun design would definitely be a highlight in the outdoor center. Of course, you could also have this sculpture in large shopping malls and business centers. Also, YouFine supports custom sizes. So you could always tell us the size design you want and our factory could make it for you.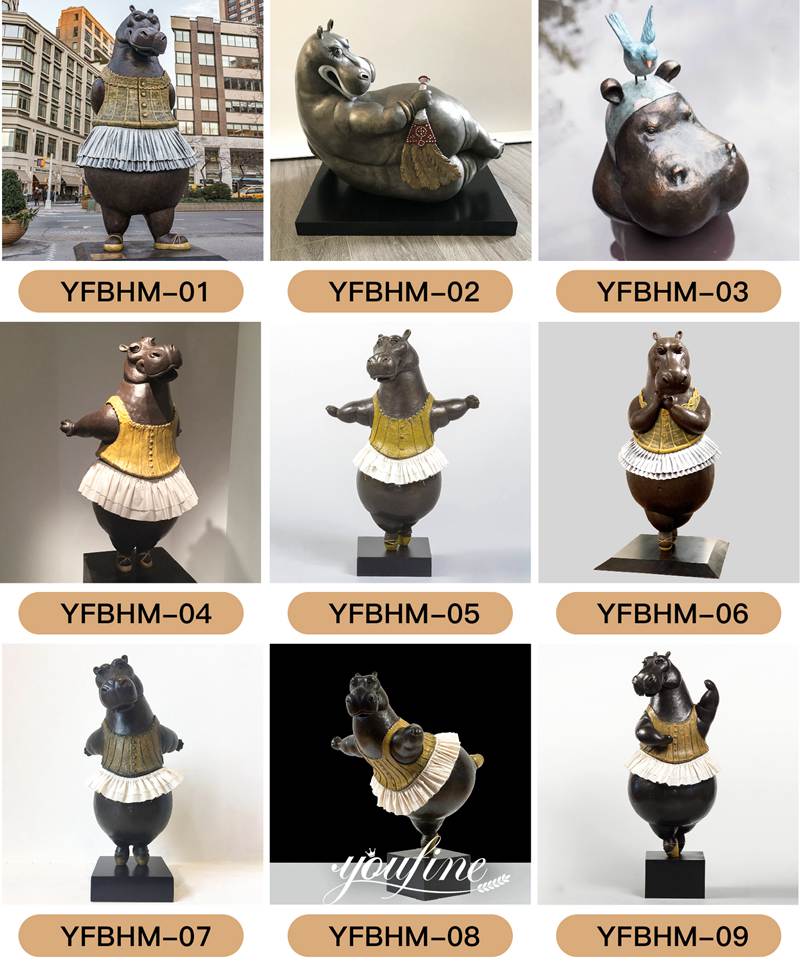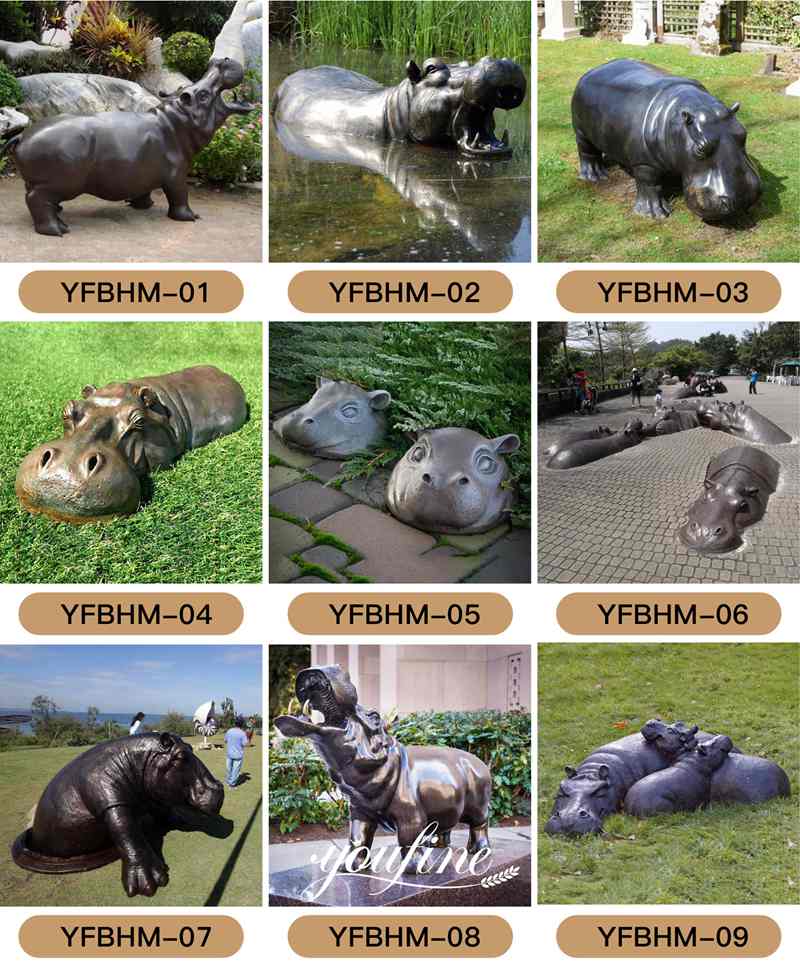 Everyone at YouFine regards product quality as their life. So the quality of our bronze sculptures must be impeccable. If you like this bronze animal sculpture, please contact us now for a price!