Tiger Statue for Sale Details:
This is a very classical and representative bronze tiger statue for sale. The form of this tiger is real, especially the look of this tiger is very fierce. And the markings on the tiger's body are also very real. YouFine uses chemical coloring so our tiger's skin looks like the real thing. This tiger sculpture is especially suitable to be placed in zoos and parks.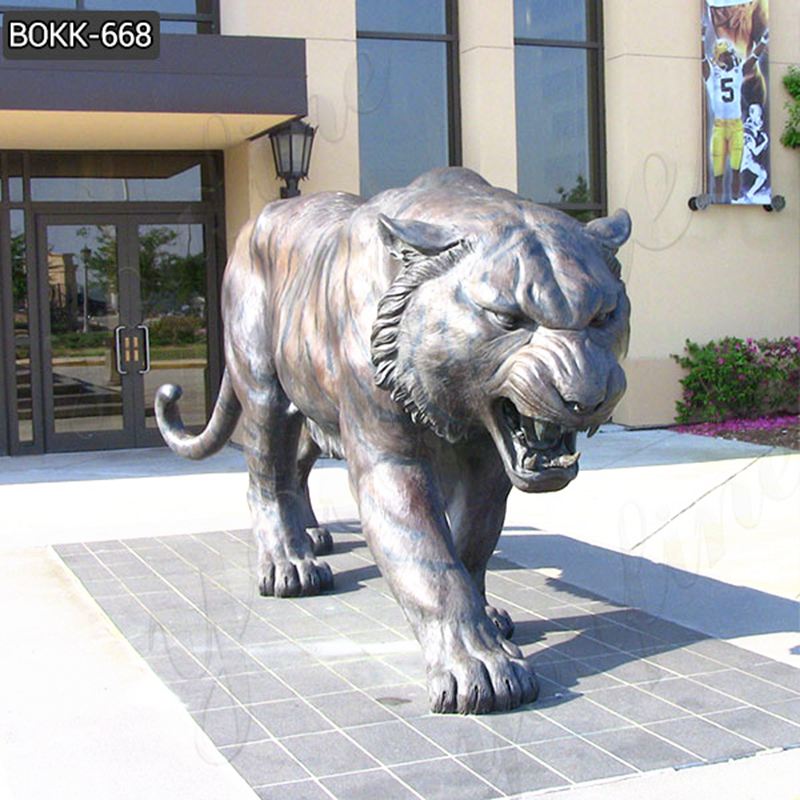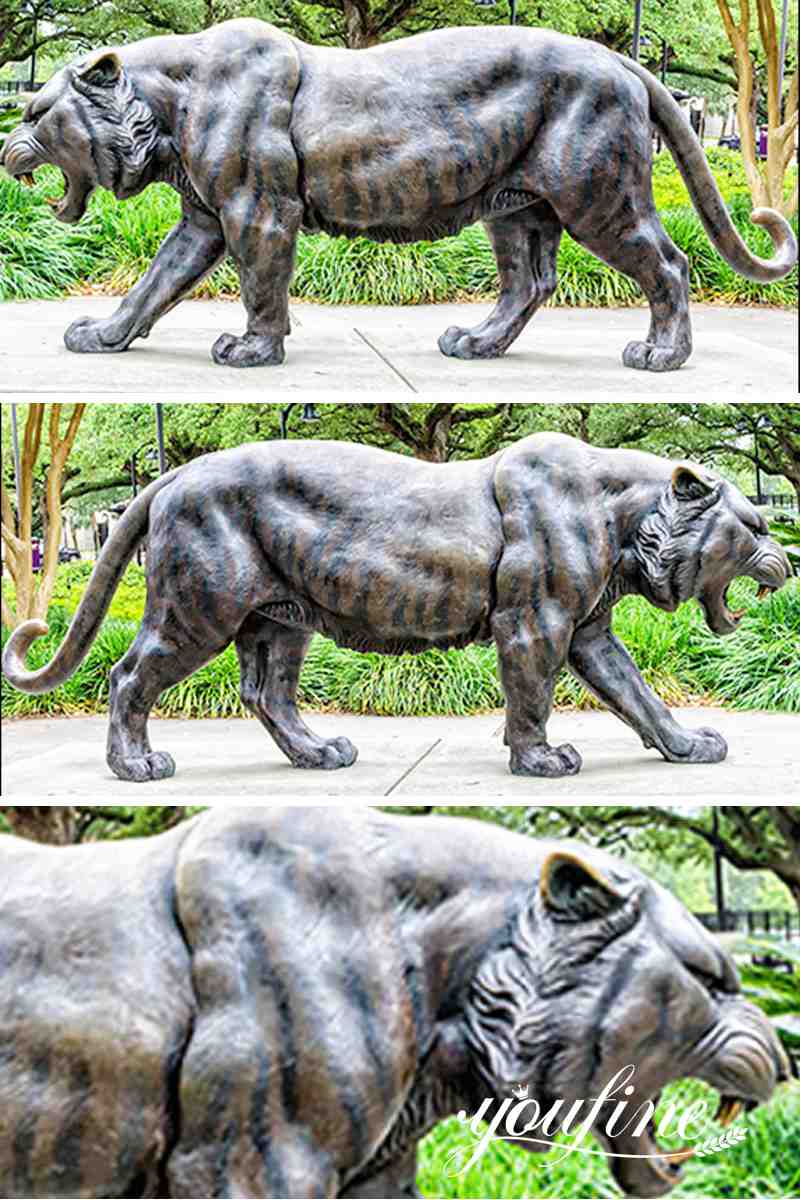 Rich and Interesting Special Experience:
Ordering a bronze tiger statue from YouFine would be a very special experience for you. Because most of the statues are freshly made. YouFine would send you some photos during the production process. This way, you would understand the entire production process and craftsmanship. The experience would impress you with the bronze large tiger statue. However, if you are in a hurry to receive the statue, we also have many fine stocks in our warehouse. We could choose some for you to choose according to your requirements.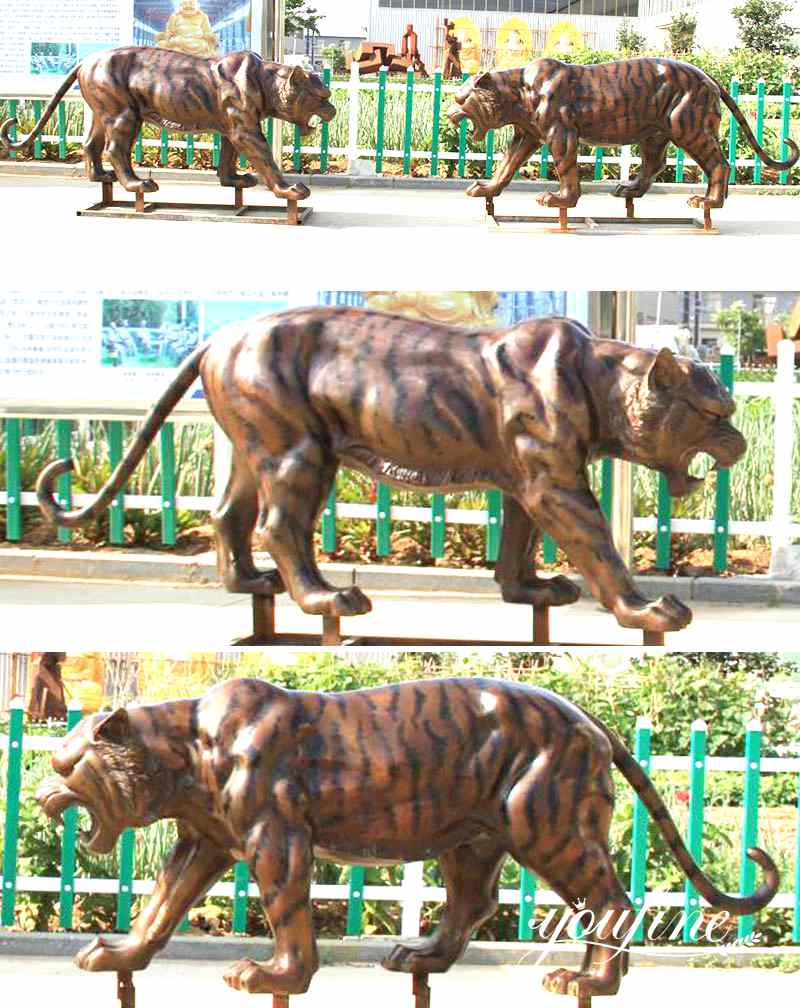 Beautiful Clay Model:
We all know that a beautiful bronze tiger statue comes from a perfect clay model. As a result, our clay model artists are able to sculpt the perfect clay model. Especially since many of our animal sculptures already have a lot of ready-made clay models. You could then choose from our existing animal sculpture styles which would save you the clay model fee. Of course, our artists also make customizations, so you could tell us how you want your wild tiger sculpture to look. YouFine would sculpt a more realistic life-size tiger sculpture for you. For statues where we have molds, we could save time making molds. So the whole production process takes about a month.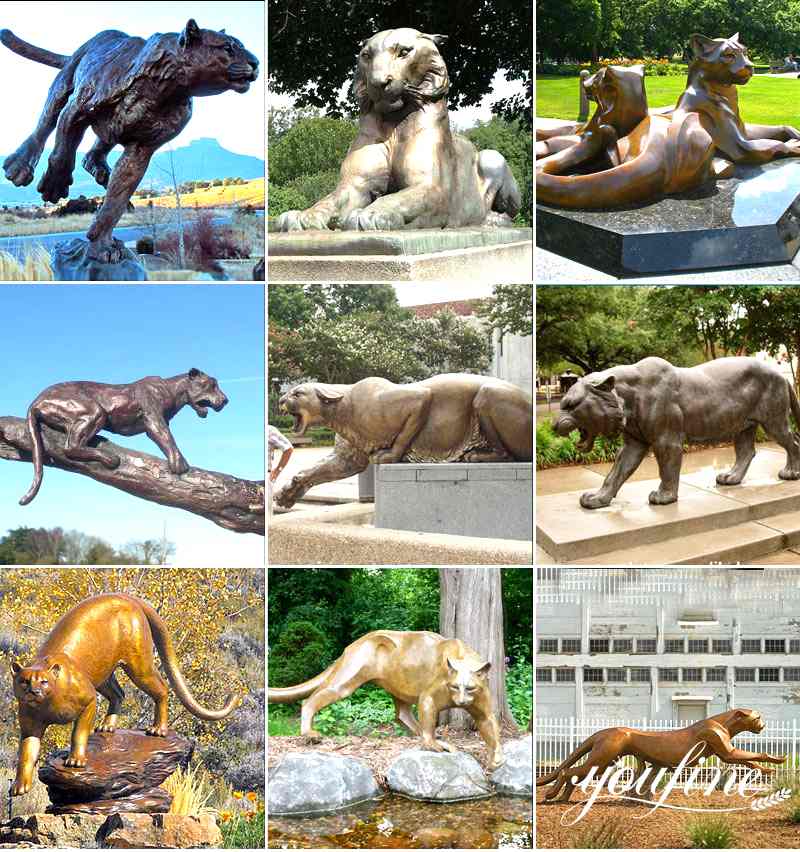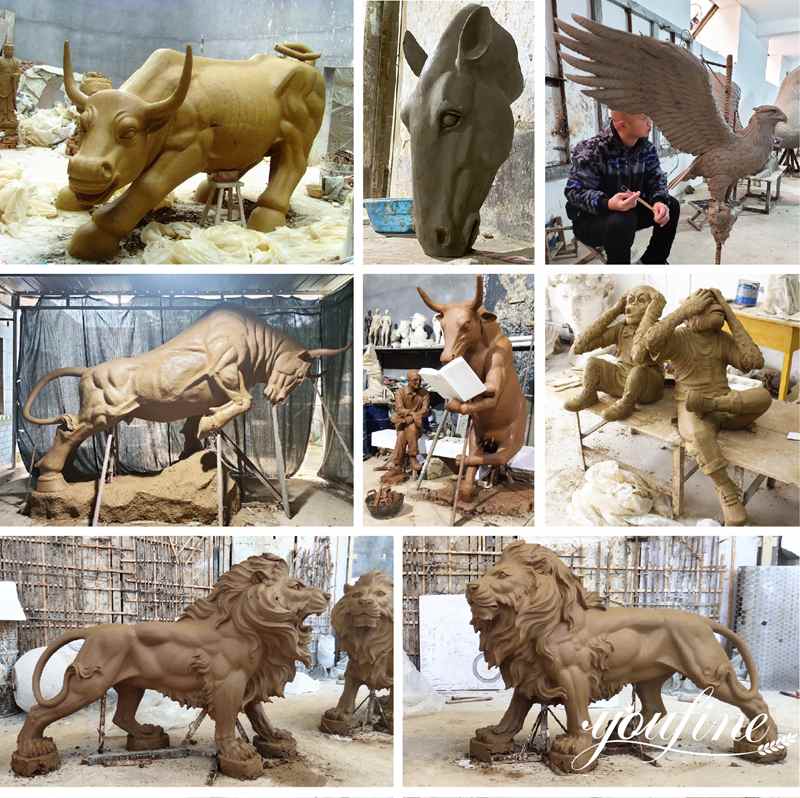 We have been specializing in sculpture for about 40 years since 1983. We make about 100 new animal molds every year, so now we have over 3000 molds. If you don't know which statue to choose for your garden, living room, or park, we could recommend some suitable and beautiful tiger sculptures for you. If you like this sculpture, please contact us immediately, YouFine would cast all kinds of bronze tiger sculptures for you.