Outdoor Bronze Tiger Statues Details:
This pair of outdoor bronze tiger statues customized for one of the American customers. Our client wanted to place a statue in the garden of his home. He liked tigers very much and finally chose the tiger statue. Therefore, our professional sales  Caroline recommended this tiger sculpture design to our customers. This is a pair of classic European lions. Our customers are very satisfied with this design.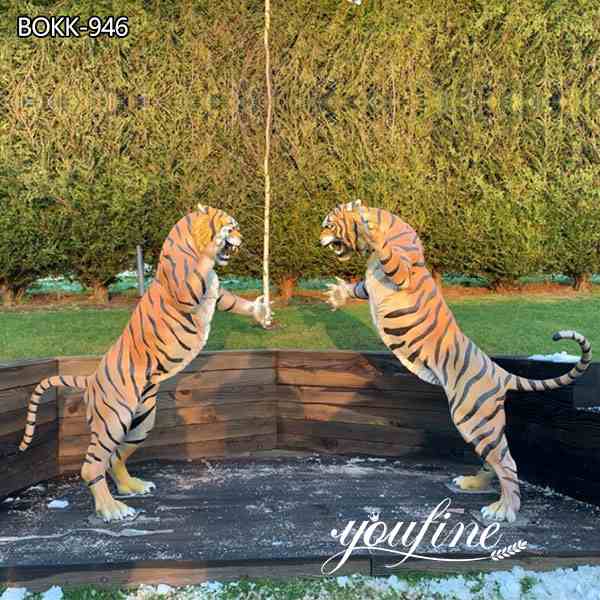 This group of tiger sculptures shows their fierce side and their cute side. In this group of outdoor bronze tiger statues. The height of the tiger on the left is 150 cm, and the height of the tiger on the right is 170 cm. The two tigers are standing on the ground, their two paws open and their mouths open to reveal their sharp teeth. They are life-size and can fully restore all the details of the tiger. Therefore, it seems like a real tiger display in front of us.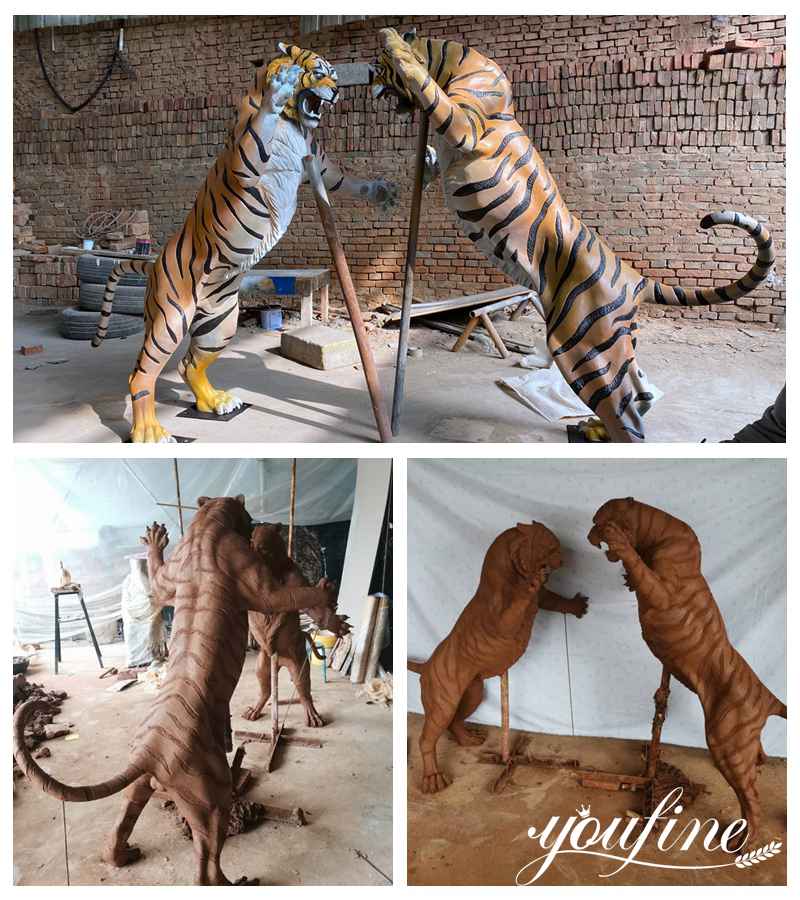 Why Choose You Fine Bronze Foundry?
You Fine is a professional bronze sculpture casting factory. So You Fine has a talented design team, a professional clay mold studio, experienced sculptors, and QC and after-sales teams. You Fine can provide you with the highest quality custom bronze tiger statues and other custom statue designs. In addition, we also have the latest silica sol technology. Which can greatly improve the quality of the sculpture and ensure that the sculpture will not produce any white spots when placed outdoors for hundreds of years.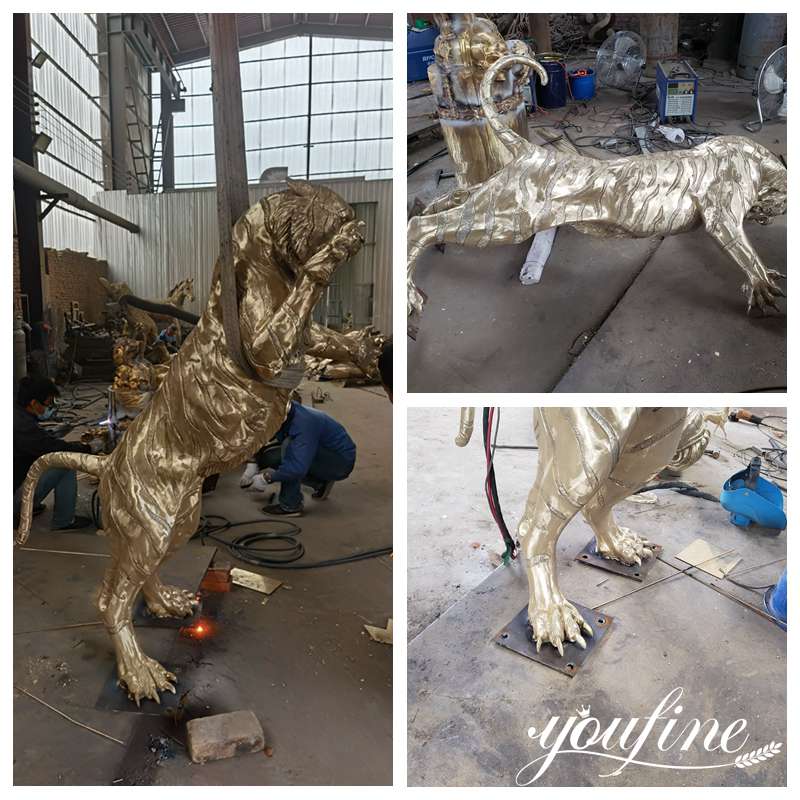 Accept Customization:
And here at You Fine, we could try our best to provide you with sculptures that would satisfy you. We are a factory specializing in the production of various bronze sculptures. So we could make bronze sculptures of any size for you. We can accept customization regardless of design style or size. You could always consult our staff.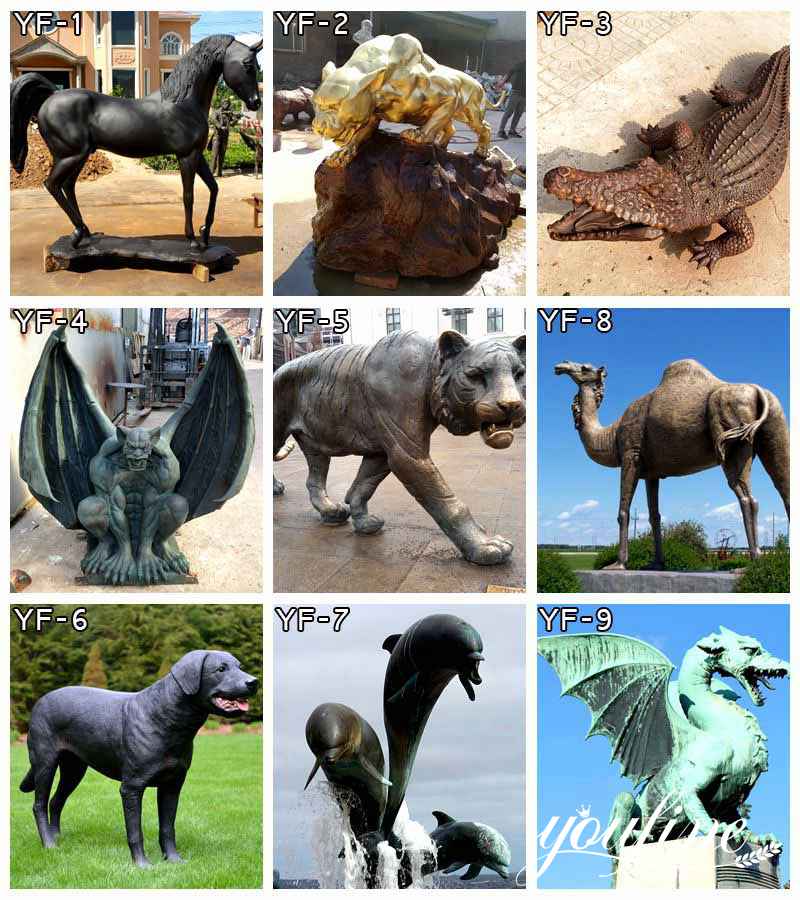 When our client received this group of outdoor bronze tiger statues, he was more than satisfied with our statues. Our customers not only sent us feedback pictures but also sent us videos. And to our sales Caroline extremely praise. This is the feedback from our customer, his photo with the tiger statue, and his evaluation of us.