Details of Bison Statue:
YouFine's bronze bison statue looks like real bison standing on the side of the road. But you could rest assured that it would never attack you like a real buffalo. Our bronze bison statues are beautifully crafted. And, we use high-quality bronze casting. This bronze bison sculpture creates a high-quality antique look. Without a doubt, this massive animal sculpture is the best choice for outdoor sculptures. Of course, this metal bison sculpture is also a decorative choice for the garden. Our professional artists cast custom bronze animal sculptures for you. Of course, our artists are able to capture the demeanor of a real bison, leaving you with art that would last forever. Of course, our animal casting decorative figurines are available in custom sizes. Whether you want to install it indoors or outdoors is possible.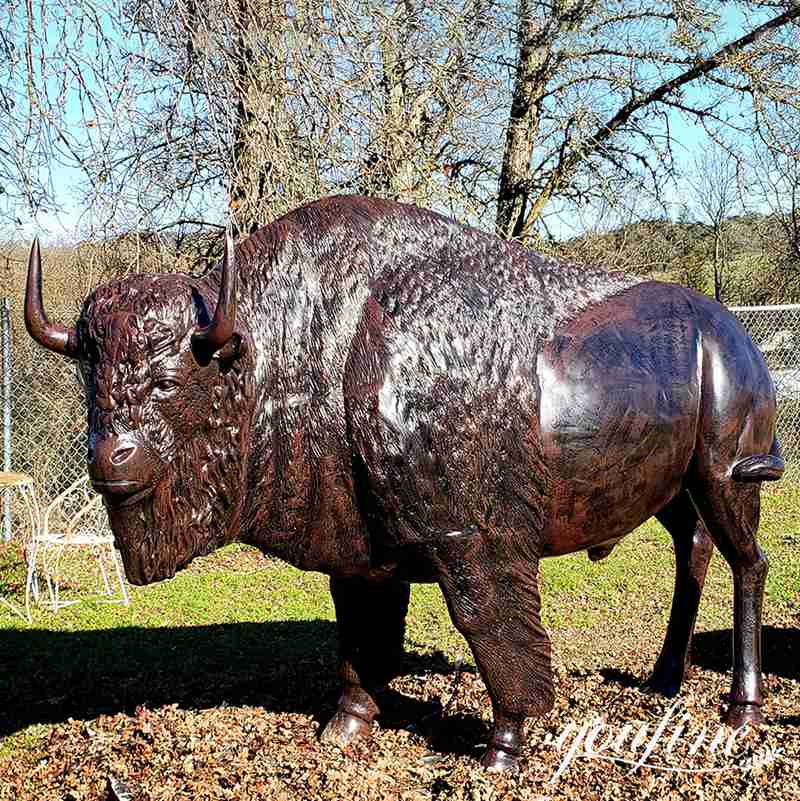 Characteristics of American Bison:
The American bison is a large animal. And, he was once considered the second most dangerous animal to humans after the brown bear. The bison is a symbol of strength, and you may be afraid that it would attack you. However, they are very precious creatures on earth. Their heads are very large, but kind of cute. There is no doubt that with such an interesting large animal, many people came to us for a bison statue. And, YouFine artists brought it to life.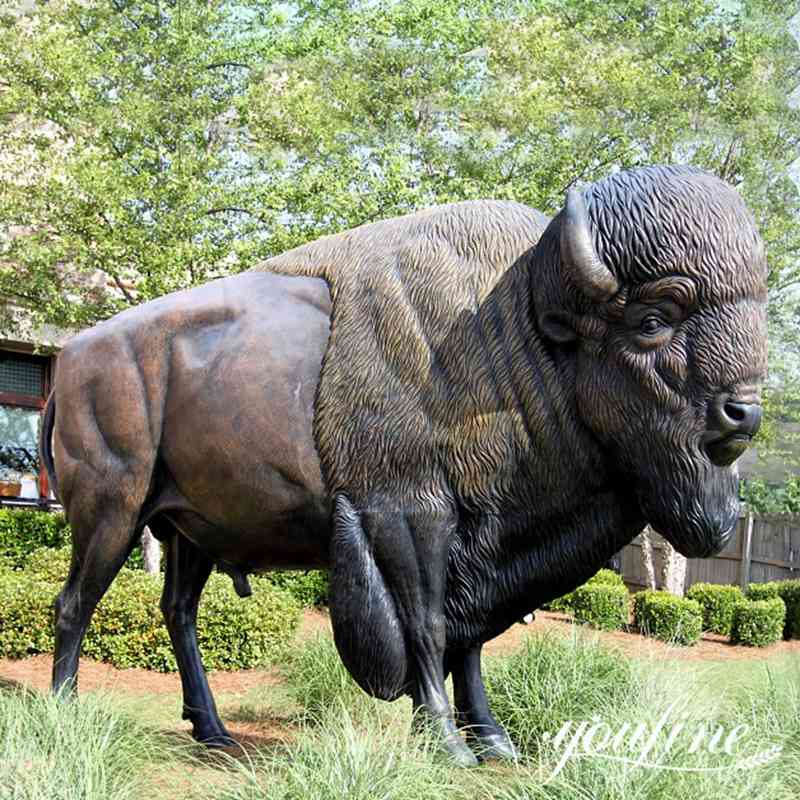 Traditional Lost Wax Technique:
Such large bronze animal sculptures are usually installed outdoors. Artists at YouFine employ traditional lost wax techniques. This technique casts bronze animals for durability. Our artist uses a silica sol technique so that the surface of the sculpture does not appear with white spots over time. And, no matter where you place it, it requires little maintenance. Our high-quality bronze animal sculptures could be passed down from generation to generation. For 39 years, our bronze life-size bison statue for sale has always been recognized by our clients.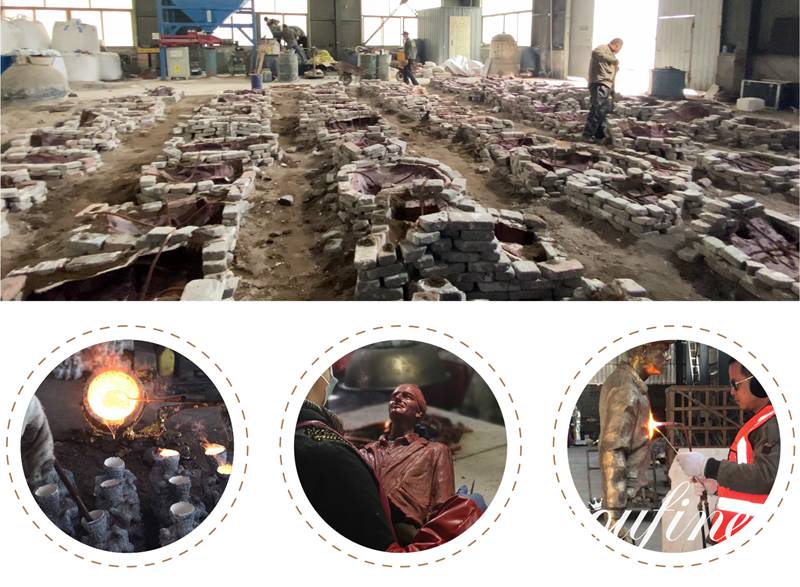 More Animal Sculpture Designs:
We have a professional team of designers and sculptors. could give you free customer service. If you want to make sculptures of various designs, we could accommodate you. So in addition to bronze buffalo sculptures, we could also make many other bronze animal sculptures. Such as bronze horse sculptures, bronze lion sculptures, bronze deer sculptures, bronze eagle sculptures,s and so on. Of course, these bronze animal sculptures are high-quality bronze masterpieces. No doubt they would be impressive when placed in your home, or office, or displayed as a gift.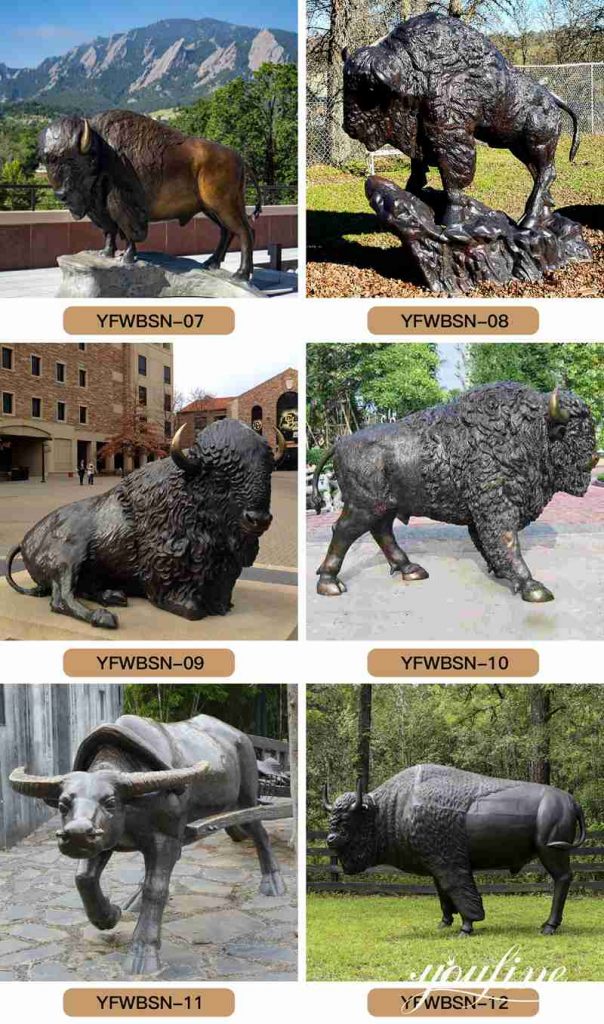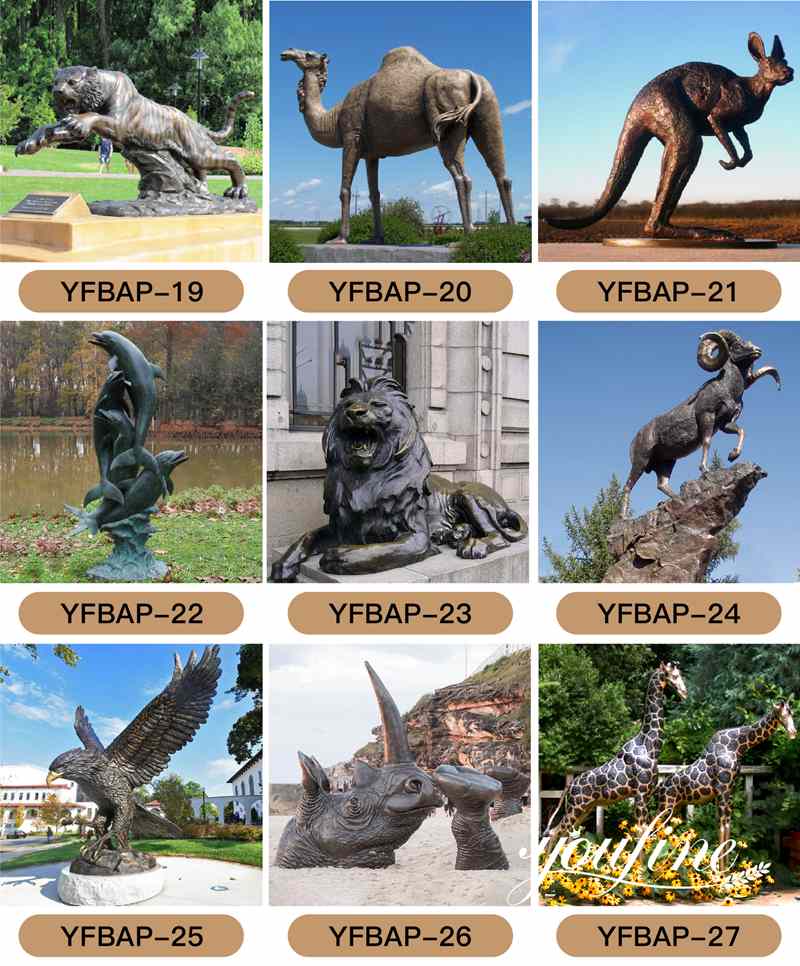 Then if you are looking for a professional factory for casting bronze animals, YouFine is your best choice. We have a first-class artist team and a responsive service team. Please feel free to contact us if interested in our bison sculptures.