Bison Sculpture Description:
YouFine factory bronze bison sculpture's hair and skin are all black. And the appearance of this sculpture is full of luster, giving us a breath of history. However, what is special is that the horns of the bison are golden, just as dazzling and beautiful as the true color of bronze. When you own this sculpture, your guests must feel a different kind of surprise.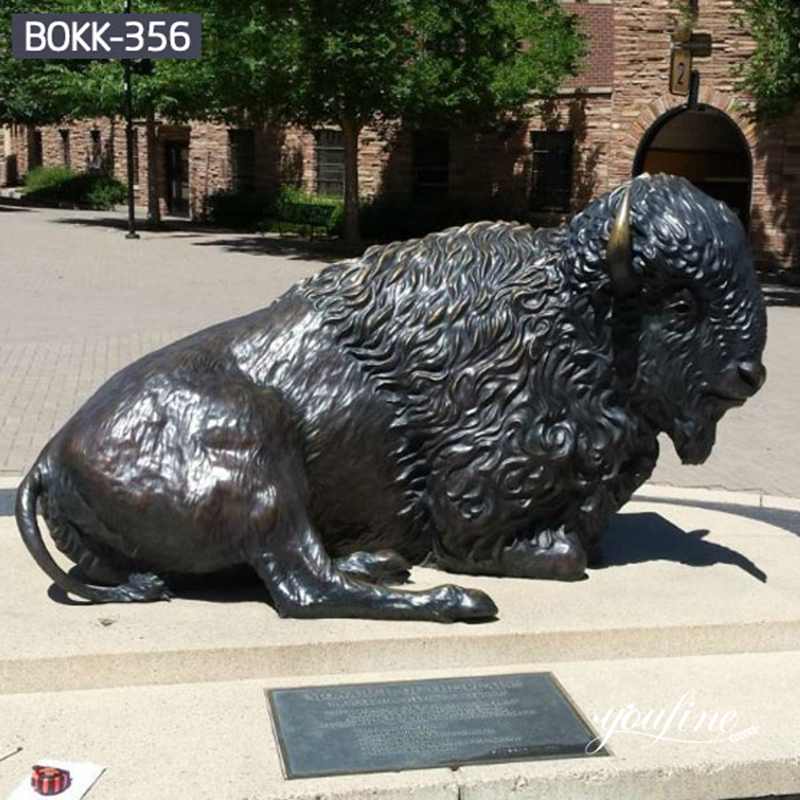 Colorful Colors:
YouFine factory has very professional coloring artists, they are very good at coloring. So we could cast bronze bison sculptures of different colors. And our color could be maintained for a long time, and it would become more natural and beautiful.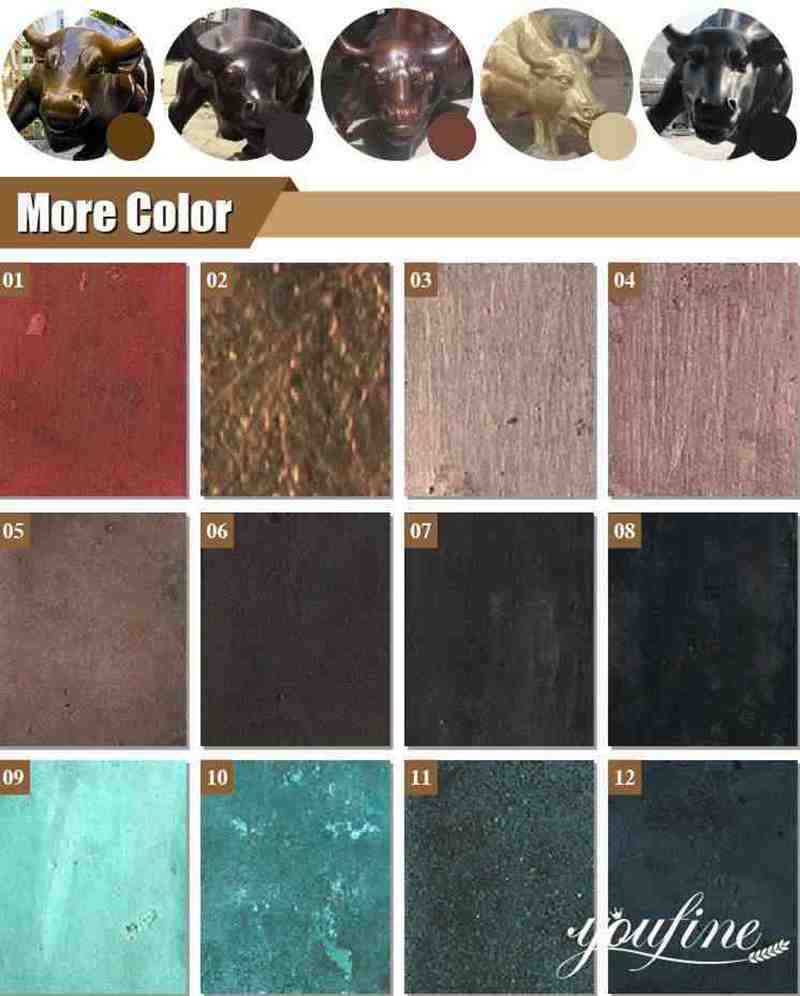 Different Styles of Bison:
Everyone has different bronze bison sculpture needs according to their own preferences. As a professional copper animal foundry, our styles are also diverse. For example, we have standing bison, foraging bison, running bison, and so on. You could tell us the style of the bison you need, and we could design a clear drawing for you.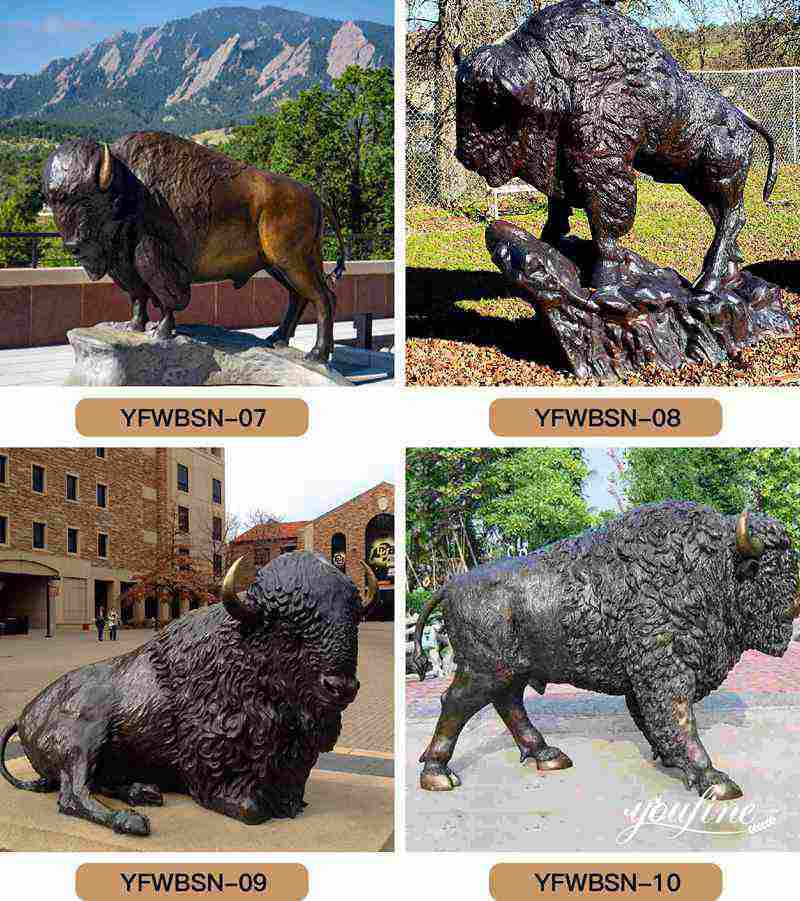 Professional Clay Model Carving:
During the casting process, YouFine factory artists always remain in awe and wholeheartedly cast a perfect bronze bison sculpture. The first is the clay model full of soul. YouFine factory clay model artists could completely restore the appearance and spirit of the real bison. Therefore, the moment many customers see our clay model, they decide to choose our factory.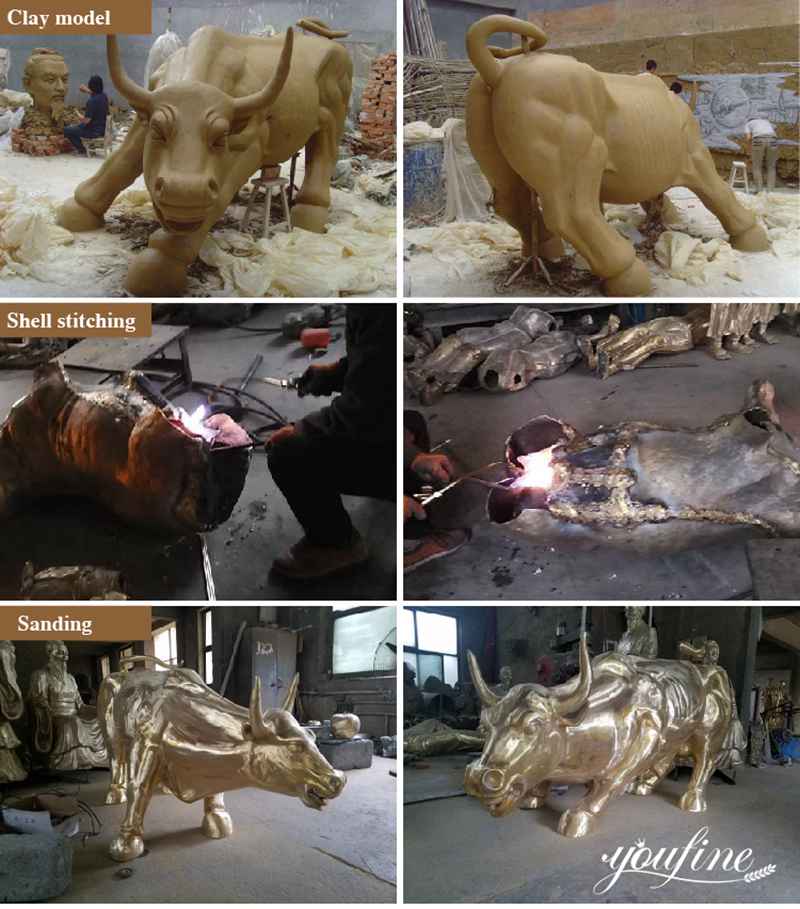 How to Pack Bronze Animal Sculptures?
A perfect bronze sculpture requires countless steps and attention to detail. Therefore, we don't allow sculptures to have problems during transportation, so we pay special attention to packaging. Of course, in decades of export experience, YouFine factory sculptures have never had problems.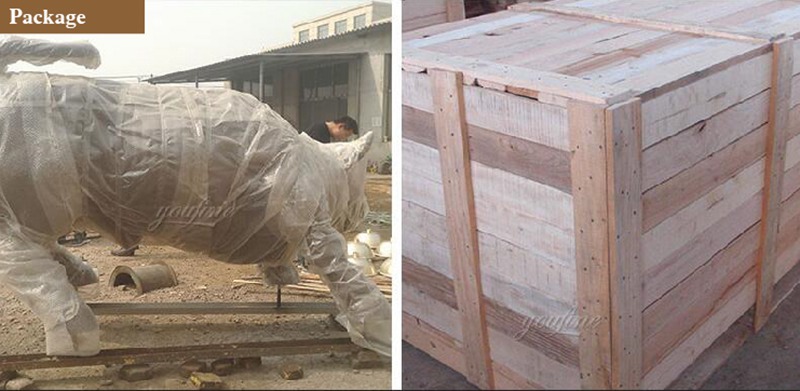 You could buy our bison sculptures with confidence. We welcome you to visit our factory, you could contact us at any time.