Bronze Bison Statue Details:
You could clearly see that the bronze bison statue's head and front half are huge, and the shoulders are like towering humps. And this bison statue has a short, thick, and strong neck, a large head, and a broad forehead. YouFine factory could very finely cast all the appearance characteristics of the bison.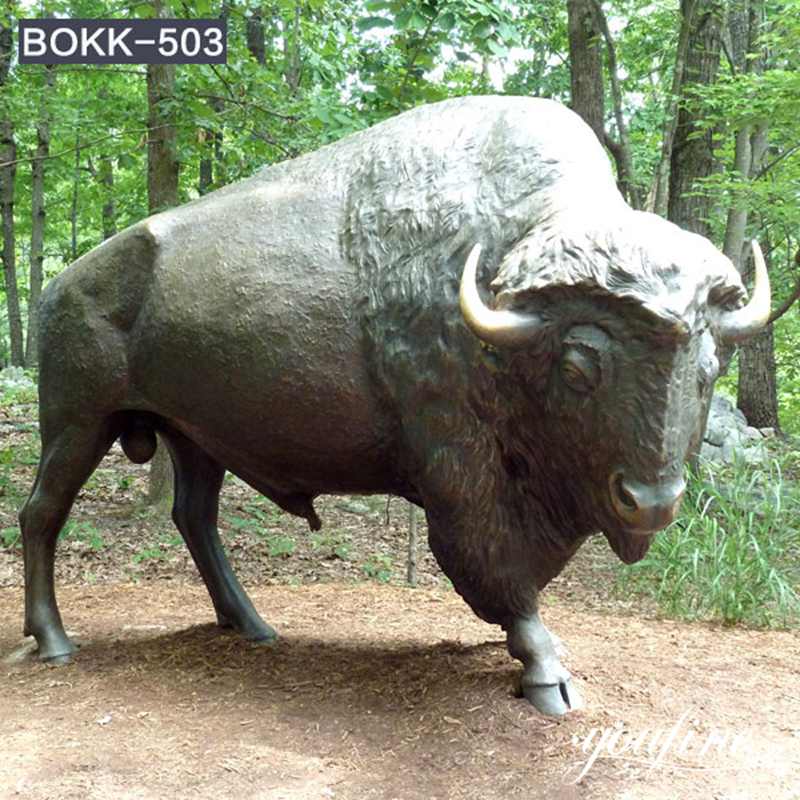 The Symbolic Meaning of Bison:
Barack Obama, the 44th President of the United States, signed a bill to formally establish the American bison as the national animal of the United States. After becoming the national animal, the status of the American bison has been comparable to that of the American national bird, the Bald Eagle. Commenting on the status of the American bison, a congressman said: "No other native species could tell the American story better than this noble animal." The most important thing is that they are closely related to the lives of North American Indians, and they are also used as a totem by Indian tribes.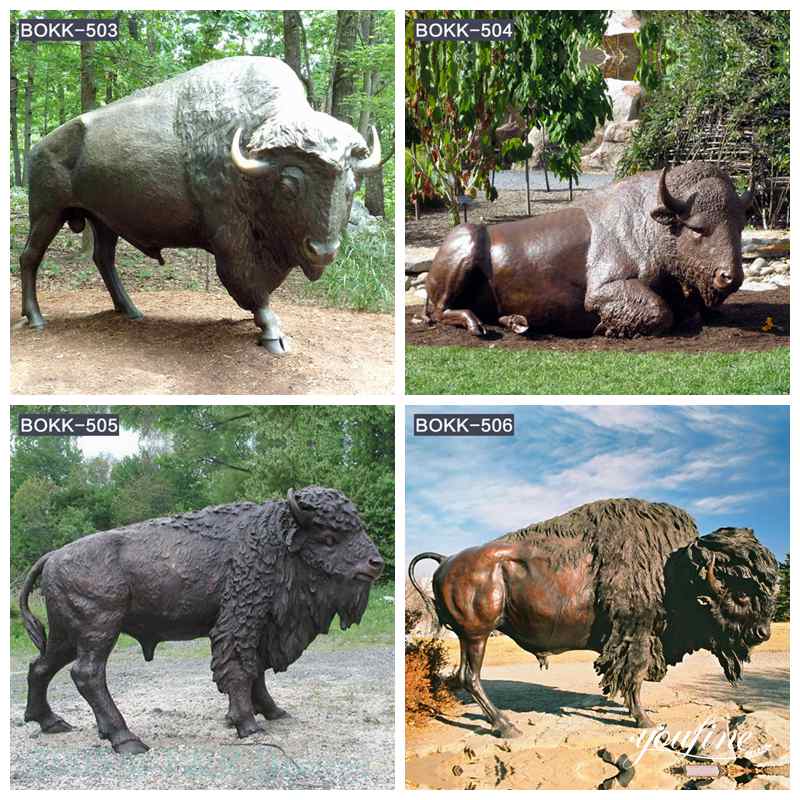 Traditional Lost Wax Method:
YouFine factory is good at casting bronze animal sculptures. We have mastered the oldest and traditional lost wax method. And, YouFine factory has made improvements to this technology. We use silica sol technology, this technology ensures that the sculpture would not appear white spots, so it would not affect the beauty of the sculpture.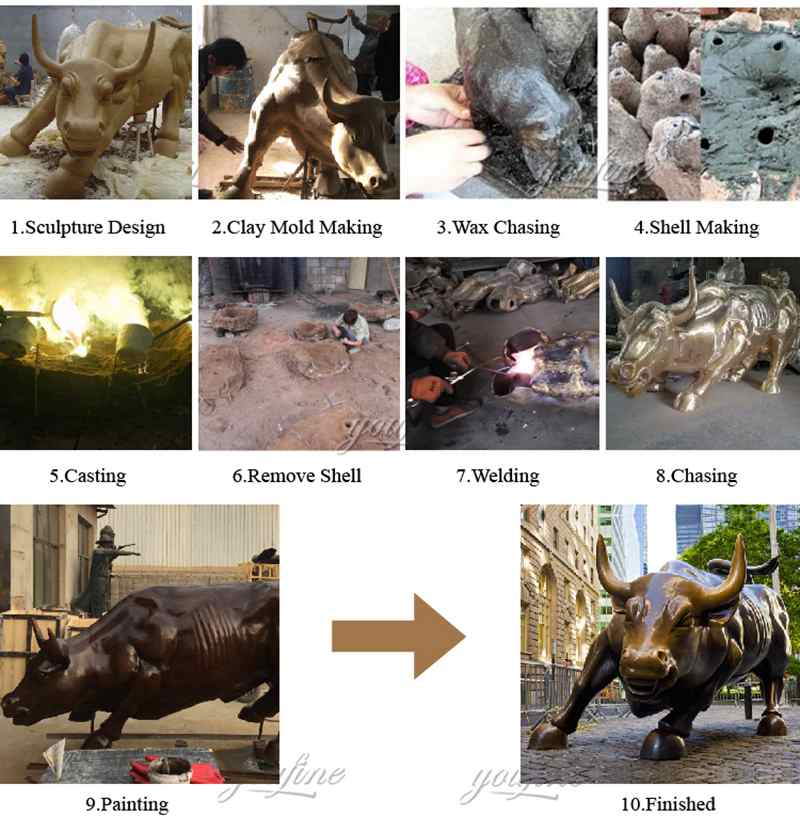 Accept Customization:
As a large-scale bronze sculpture casting factory for 39 years. We have a dedicated designer of bronze bison statues. They meticulously studied and deeply studied the habits and appearance characteristics of bison. Therefore, we could fully express the characteristics of the bison's body and hair. Of course, we also accept customization, you could choose different colors and size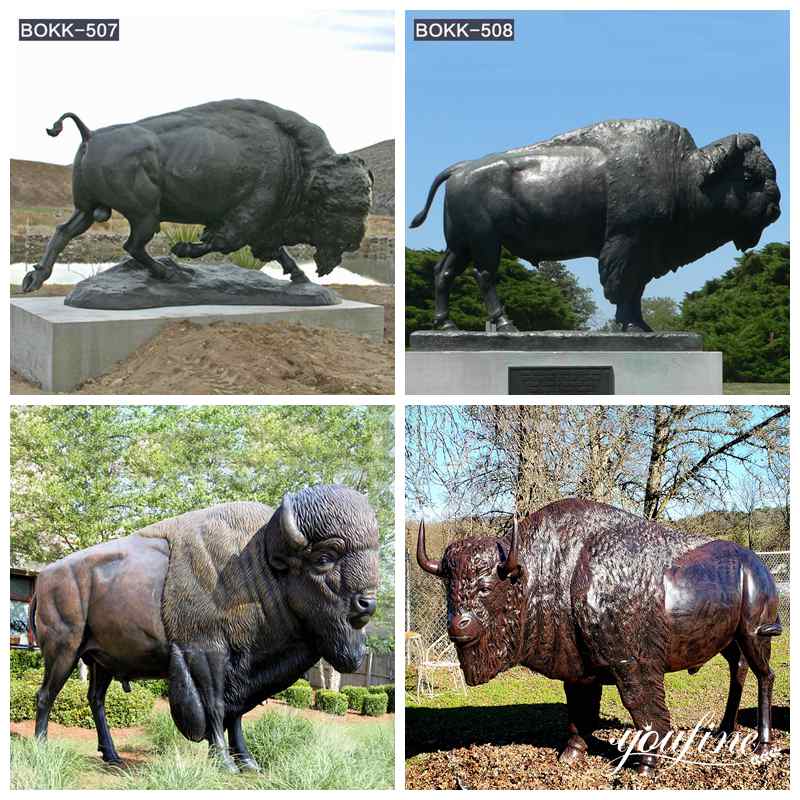 Sophisticated Packaging Process:
YouFine factory attaches great importance to the safety of packaging. First, we would completely wrap the bronze bison statue with soft foam. Secondly, we use a hard wooden crate to protect the sculpture. YouFine factory guarantees that there would be no shaking and traces during transportation. You could receive a perfect sculpture.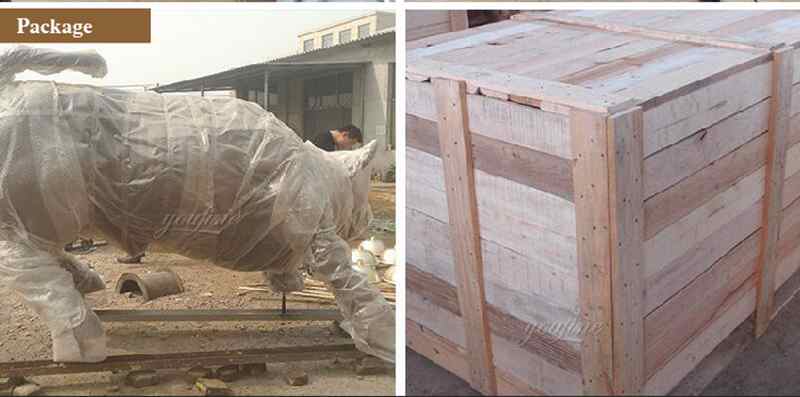 You could contact us at any time. And YouFine factory would not let you down.