Come Out Hippo Statue Details:
The overall height of this large bronze come out hippo statue is 57.1 inches (154 cm). The sculpture is life-size, so it vividly shows us the image of the hippo. The statue depicts this hippo coming out of the sewer. Half of his body is leaking outside and half of his body is in the sewer. He leaned out half of his body as if observing his surroundings. This hippo's huge mouth and cute head are the most obvious features of her body.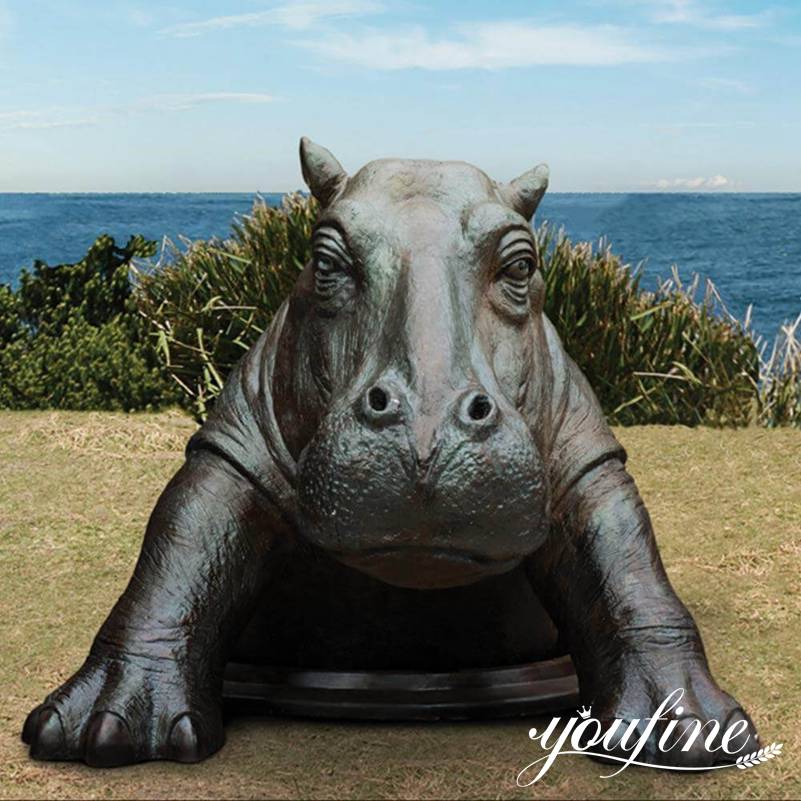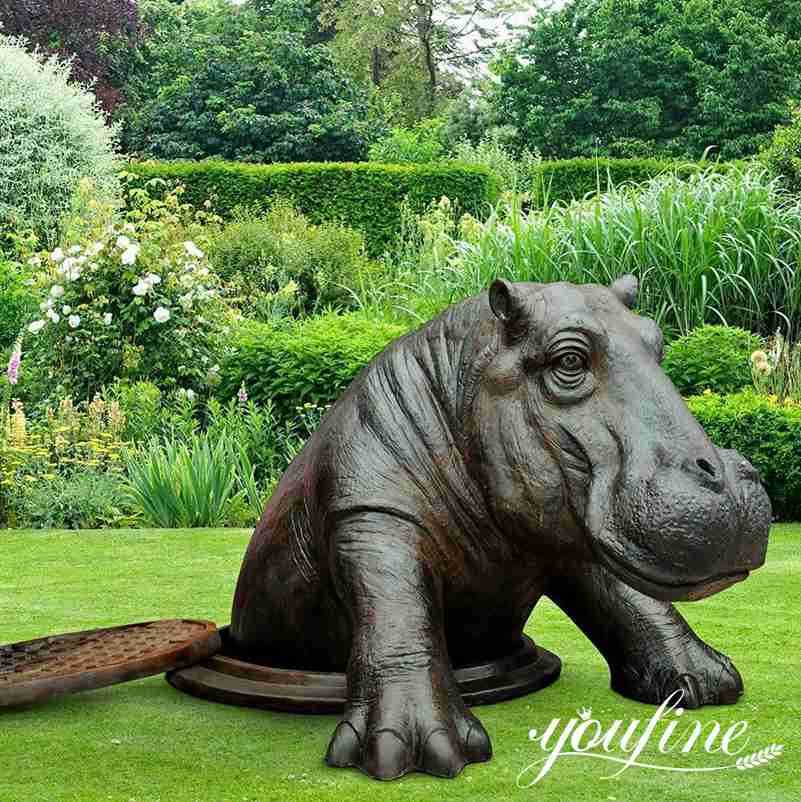 The design inspiration and theme of this come out hippo statue comes from the childhood game of hiding and seek. Because hide-and-seek could evoke feelings of love and joy between people. At the same time, it could also appear in mysterious species of animals. So Gillie and Marc used hippopotamus as their theme to show the activities between animals. At the same time, it would also tell us that these endangered species have been hiding from us humans for too long. The artist also hopes that through this statue, people could create a safe and loving environment for these species.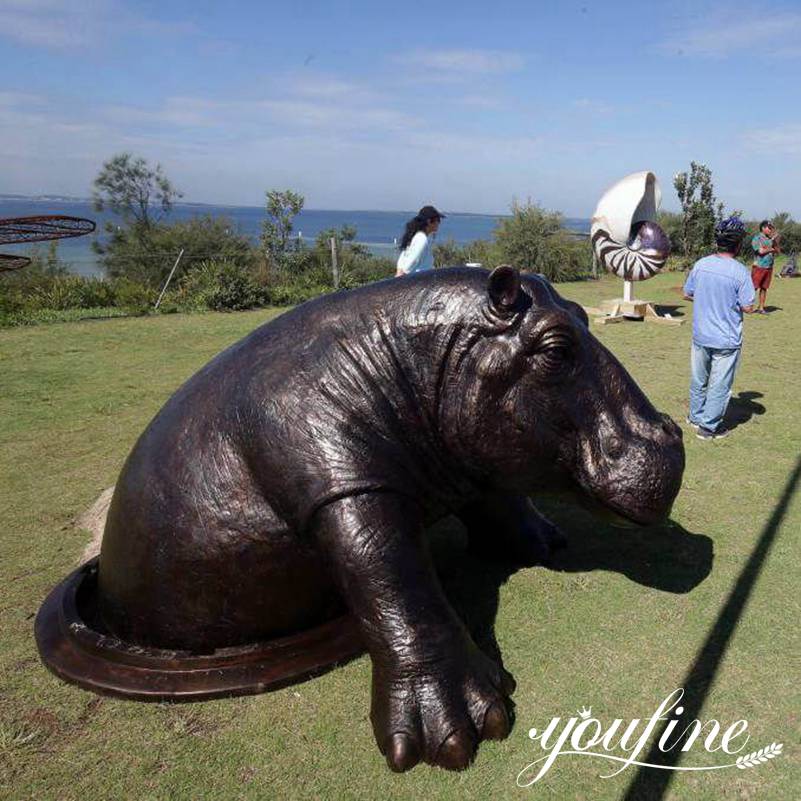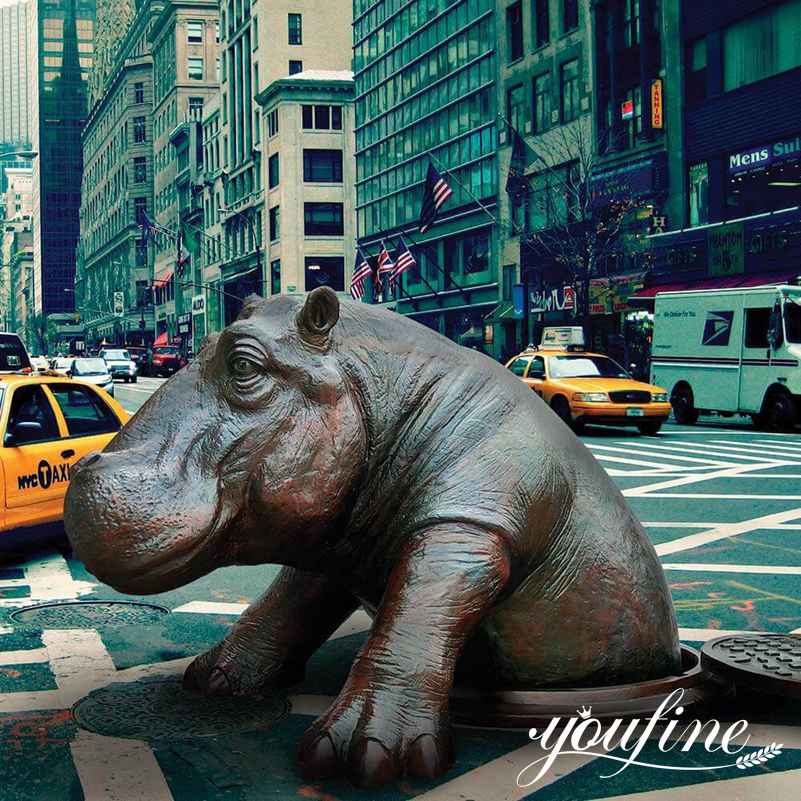 High-Quality Statues Offer to You:
You Fine would use the traditional lost wax method to make this large bronze come out hippo statue. Of course, this not only requires us to have this technology but also a professional master to be familiar with and operate each process. We have professional clay mold masters and sculptors, not only can provide very vivid and realistic clay mold models, but also provide you with the highest quality bronze hippo statues.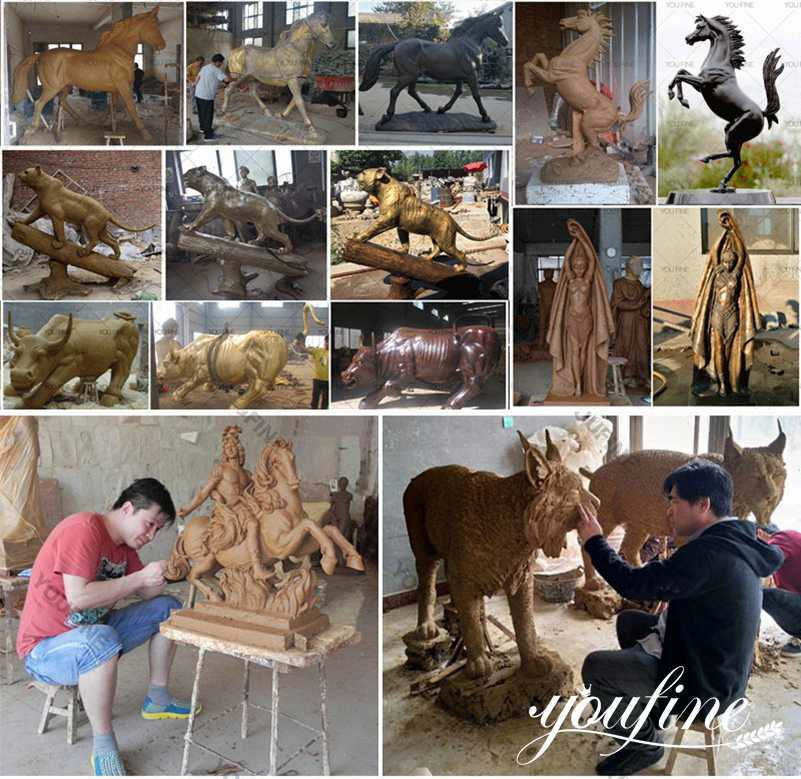 Application Places:
This funny and humorous hippo statue shows us a vivid and interesting image of a hippo. Our statues can use as decorative artworks in any outdoor place. For example, placed in zoos, parks, gardens, grasslands. Not only are beautiful decorations, but statues can also attract people's attention in these places, especially children. It can also place in prosperous streets, commercial centers, and other places. The sculpture shuttles among the crowd, it must be a beautiful scenery line that attracts people's attention.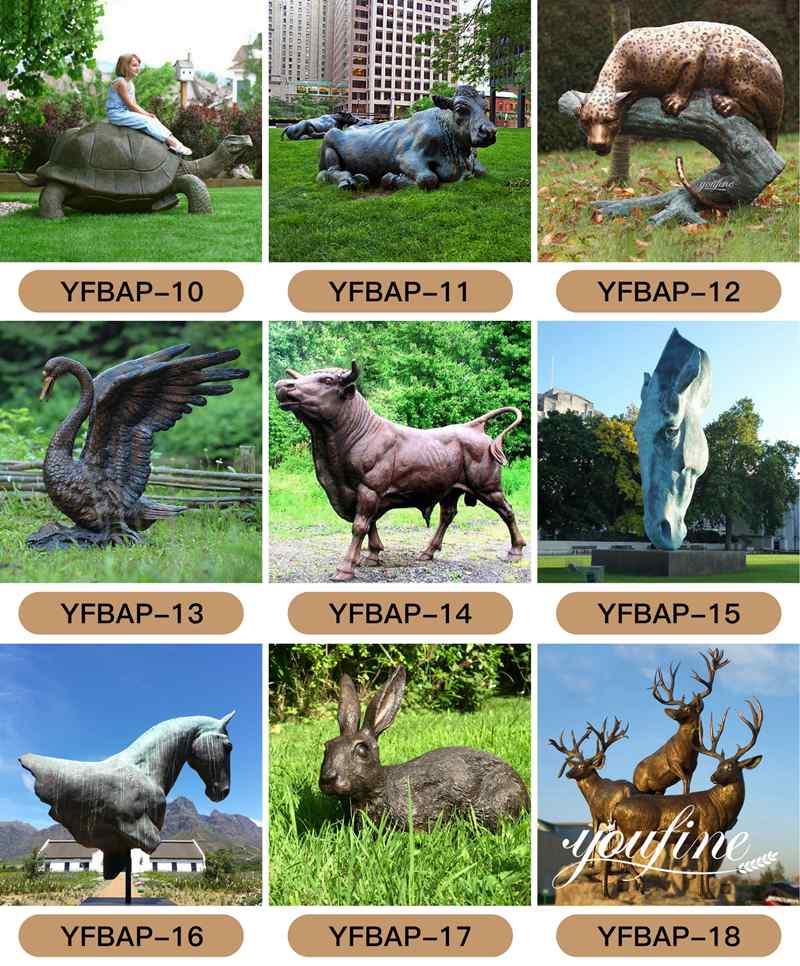 Therefore, if you want to know more about our come out hippo statue, please feel free to contact You Fine. Our sculptures will not disappoint you.