Bronze Lying Kangaroo Sculpture detail:
This lovely Lying Kangaroo Sculpture will be the highlight of the outdoor area. We are so used to kangaroos bouncing that it would be very interesting if people suddenly found a cute kangaroo lying on the ground while walking outdoors. This sculpture will have a safe and secure pre-burial, which will help you to install it smoothly and safely in public places.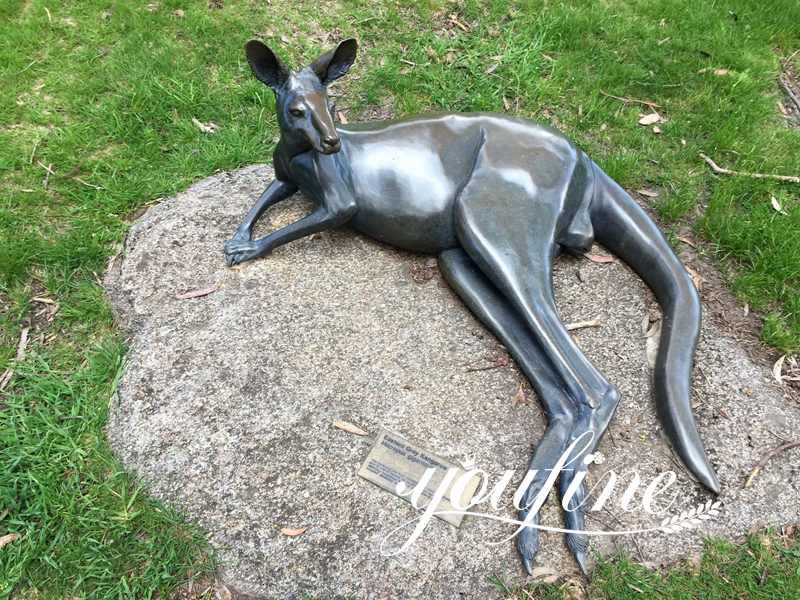 Using high-quality materials:
Our large bronze kangaroo sculpture will be a high-quality handcrafted artwork. Because our factory will use high-quality raw bronze metal to make this sculpture, the pure bronze content in our sculpture will be 88% or more. This is because other metal materials, such as zinc and tin, must be added when casting the bronze sculpture. This ensures sufficient fluidity in the making of the sculpture and the final solidity of the sculpture. If you don't know about bronze sculptures, take a look at this article.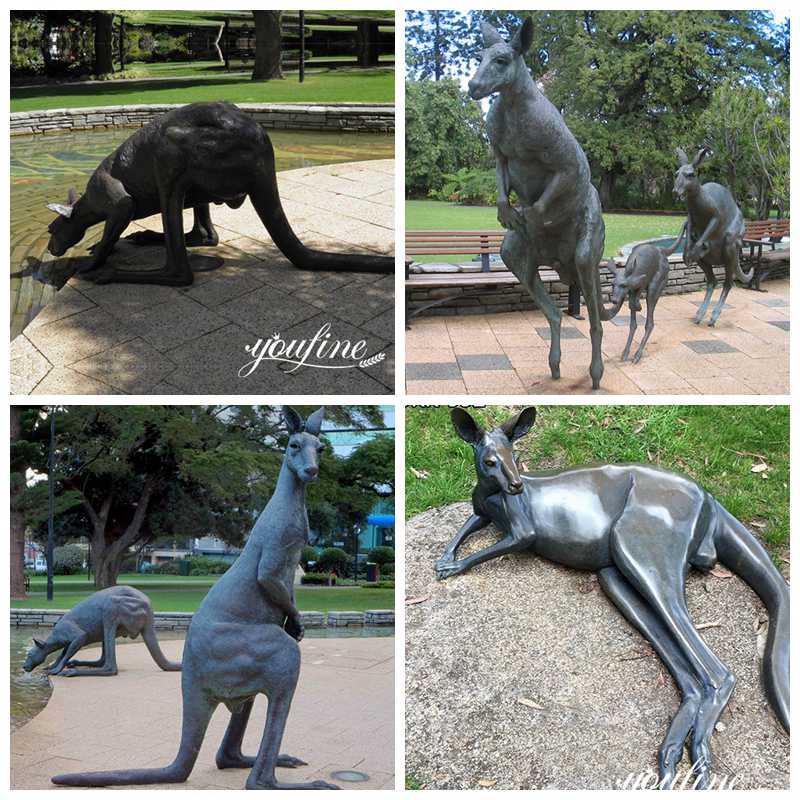 Choose YouFine Art Sculpture:
YouFine factory has been in the field of bronze sculpture for nearly 40 years. As a professional supplier of sculpture products, we have an excellent team that focuses on product development and design, quality control and inspection, and company operations. We are working hard to develop new products to meet different needs. Not only the bronze kangaroo sculpture, but we have also done up to a hundred kinds of sculptures. Our master has kept many animals in his own yard to observe in order to make good animal sculptures. We take our work very seriously.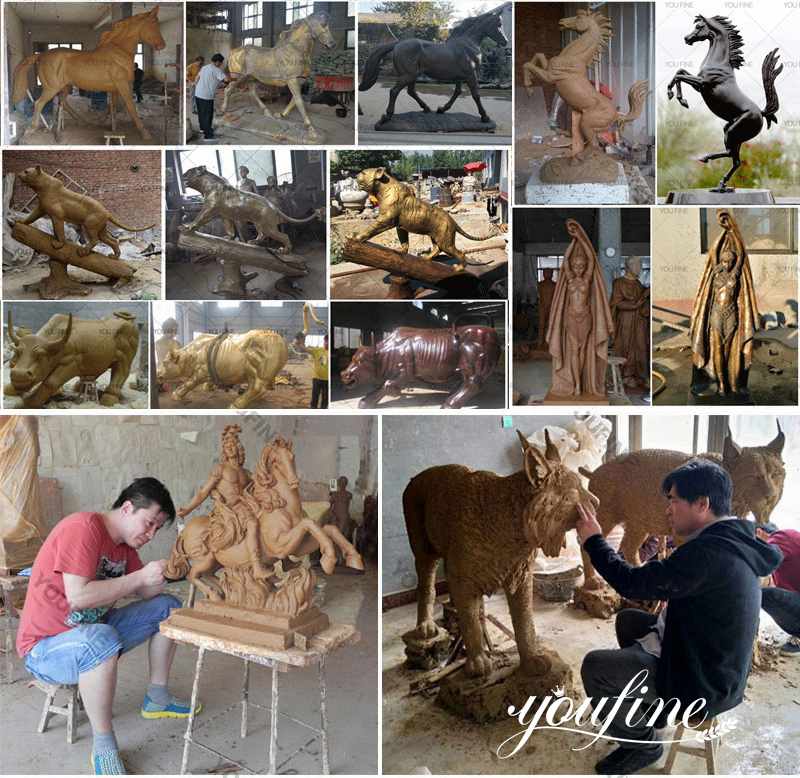 Welcome to know YouFine:
Our experienced staff is always available to discuss your requirements and ensure complete customer satisfaction. We have always made product quality and customer satisfaction our top priority. We are happy to providing our customers with high-quality bronze sculpture products. If you would like to know more details about our kangaroo bronze sculptures, please feel free to contact us.