Introduction of Hippo Statue for Sale:
Premium bronze used in YouFine's exquisite bronze hippo statue for sale. And our bronze animals have a very high copper content, so this sculpture would be very strong. You could clearly see that the overall depiction of this hippo family sculpture is very exquisite. Especially their ears and mouth, so cute and funny. Hippos are gentle animals. And most importantly, their smiles. YouFine could make your casting come to life. Without a doubt, this bronze animal sculpture is a masterpiece that you should not miss.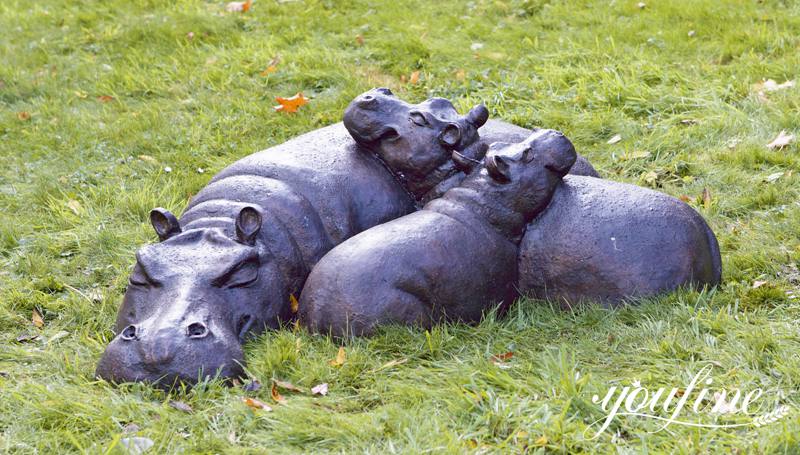 Funny Hippo Status and Appearance:
Generally speaking, we all know that the hippo statue is usually submerged in the water, only the ears, eyes, and nostrils are exposed. In this way, they could not only breathe normally but also detect danger in time without being noticed by the enemy. In addition to being safe and cool, the water also helps support its large and heavy body, allowing it to walk freely in the water. Therefore, in order to truly cast the living habits of hippos, YouFine modeled their sculptural appearances after real hippos. This hippo family sculpture is very comfortable resting in the water. They are on the lawn as if they were in the water.
Provide Customized Services:
YouFine could customize different types of hippo animal sculptures for you. Regardless of the common bronze horse sculptures, deer sculptures, bear sculptures, eagle sculptures, we even cast giraffe sculptures, elephant sculptures, lion sculptures, and tiger sculptures. If you want other sculptures, we could customize them for you. At the same time, we would choose different colors for you your environment. Of course, you have some special requirements, we could all solve them through communication.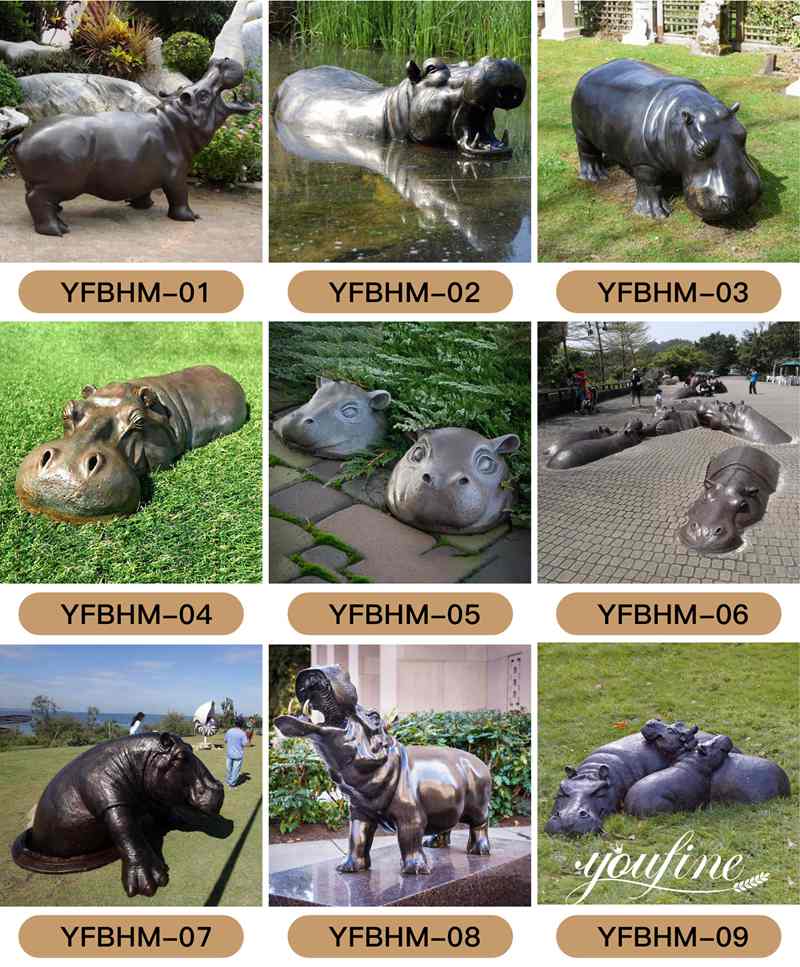 Installation is Very Simple:
Of course, when you bring the sculpture home, you could pre-embed a concrete base on the lawn for safety's sake. Second, you could use screws or patches to bury the sculpture deeply in the cement. Because our sculptures contain very high bronze content. You could install the sculpture on your lawn with confidence. We could provide step-by-step instructions on how to install.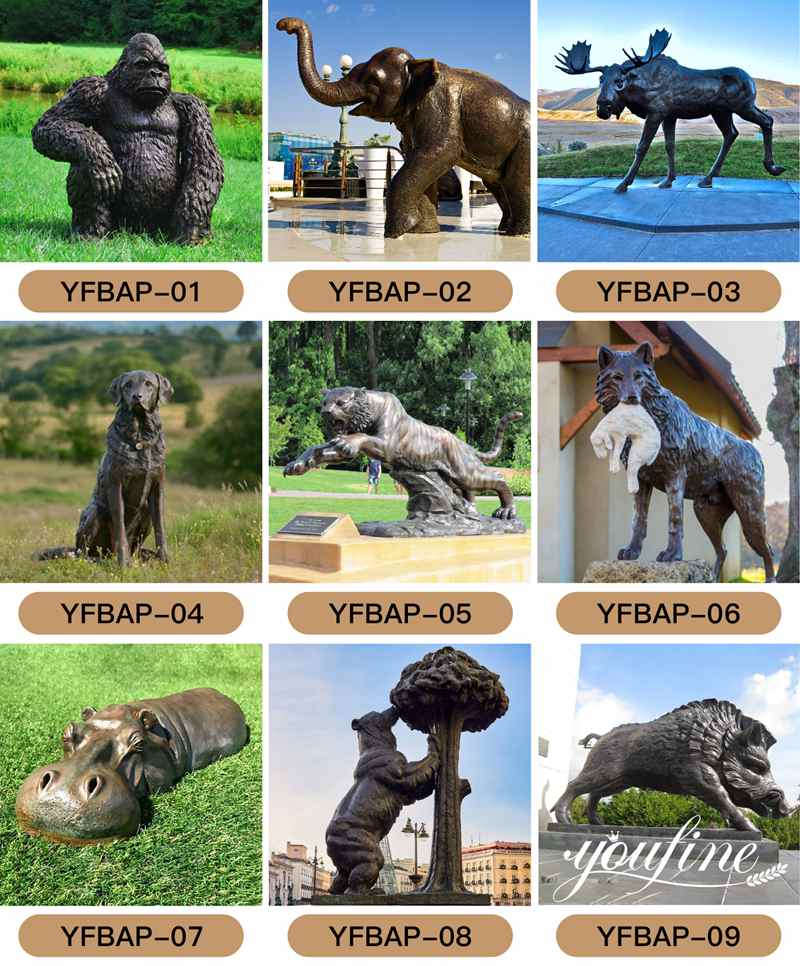 Moreover, we have a dedicated installation guidance team to provide you with patient guidance and clear installation drawings. Of course, the YouFine Hippo Family Sculpture would be on the lawn for hundreds of years, entertaining your family. Moreover, children could also sit next to the hippo and play games and enjoy their innocent and beautiful childhood.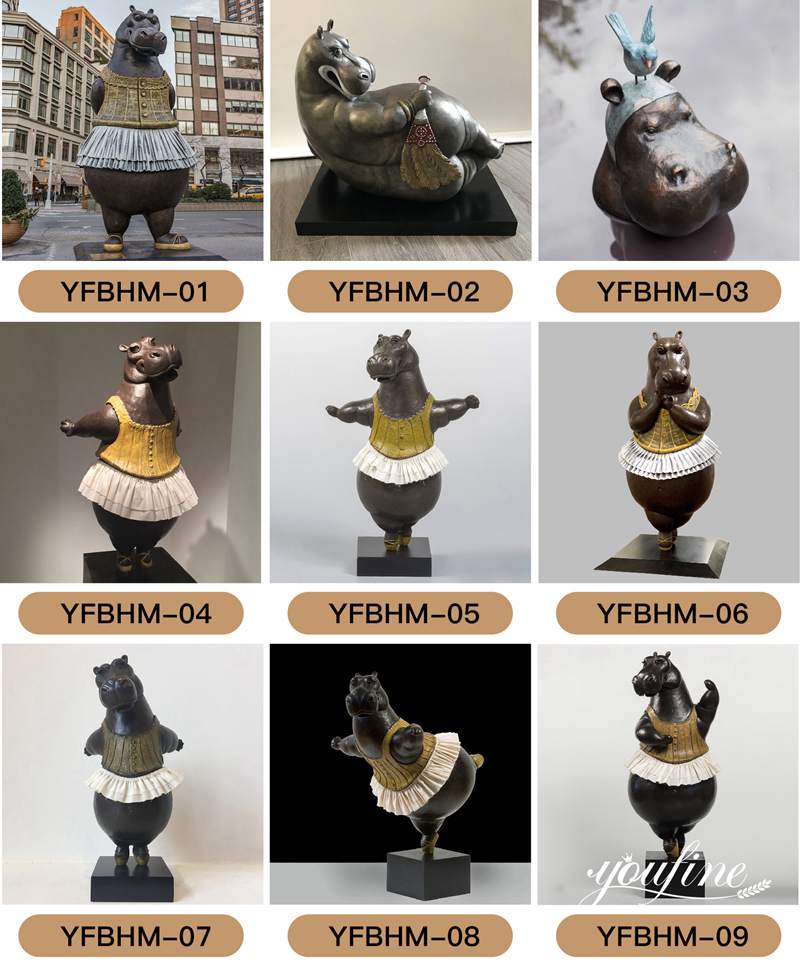 All in all, YouFine's exquisite bronze hippopotamus statues are your best bet. If you like this animal sculpture, please contact us now. Trevi would provide you with the latest hippo sculpture styles catalog.