Bronze Lion Statue for Front Porch Introduction:
The classic bronze lion statue for front porch must be your guardian in front of the gate. Our classic lion sculpture cast using the traditional lost wax method. All details are completed by precision casting. Therefore, you could see all the details of the lion are so charming and realistic. Both the lion's mane and its fierce facial expressions are very vivid and lifelike.
Our high-quality bronze lion statue for front porch could place not only in your home, garden. But also in other outdoor public places, such as banks, office buildings, manors, etc. Our beautiful bronze sculptures could certainly place outdoors for many years without any quality problems. Because our factory always wins customer satisfaction and unanimous praise with the details of the sculpture.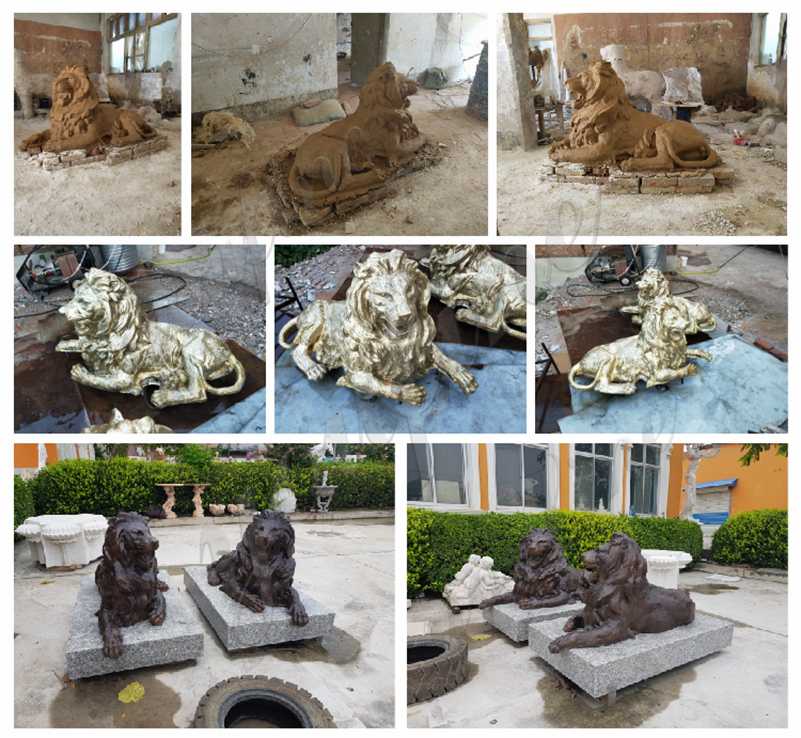 Our Advantage: Have Professional Master
You Fine Bronze Foundry is a professional copper sculpture casting factory, with many years of copper sculpture casting. Therefore, the masters in our factory are very good, and they all have rich experience. They are serious and dedicated to the details of the sculpture in various ways. And always made of the highest quality bronze material. Of course, skilled masters and artisans could provide you with the most exquisite bronze lion sculpture ever.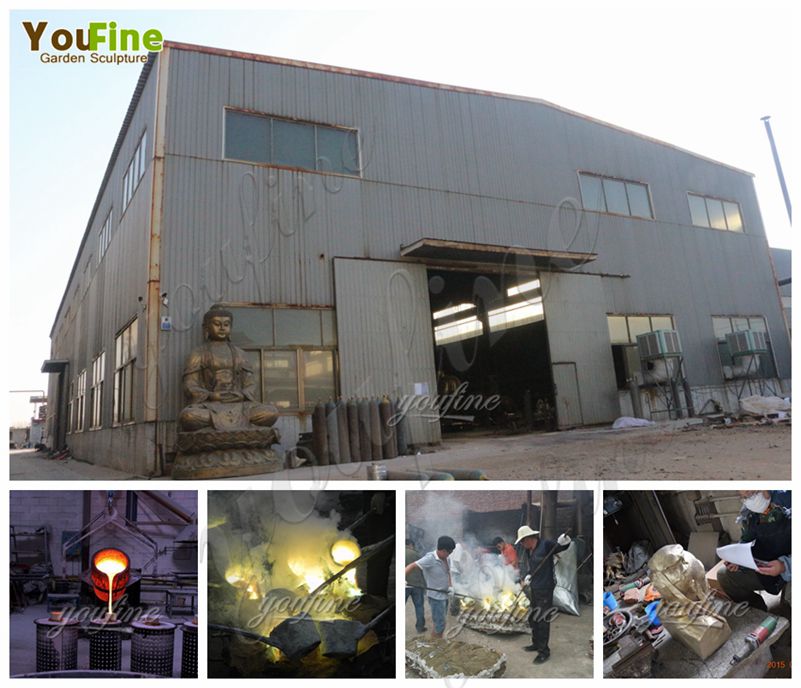 More Bronze Animal Statues to Choose:
As a professional bronze sculpture casting factory, we always provide customers with sculpture products with amazing details. In addition to this large bronze lion statue  esign. We could also choose from hundreds of other lion sculptures. In addition, we have other series of bronze animal sculptures. For example, bronze dog sculptures, bronze tiger sculptures, bronze horse sculptures, bronze deer sculptures, and so on.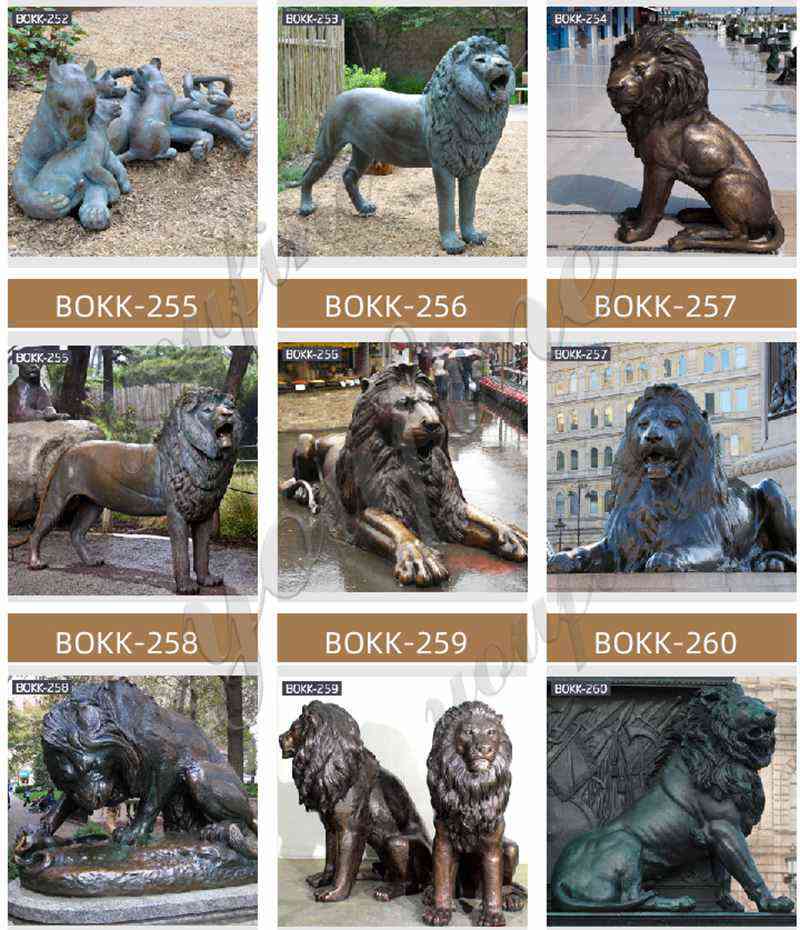 So if you need our large lion statue for front porch, please contact our sales staff in time to obtain the detailed product information. And we would reply to you as soon as possible.