Outdoor Black Bronze Leopard Statue Introduction:
This beautiful and fierce outdoor black bronze leopard statue is outstanding, with its amazing details of coat and body structure. This leopard looks very fierce. He opened his large mouth to reveal the top two sharp teeth, and the seeds are very sharp. His fierce expression shows the powerful power to people, you will be shocked by this amazing leopard.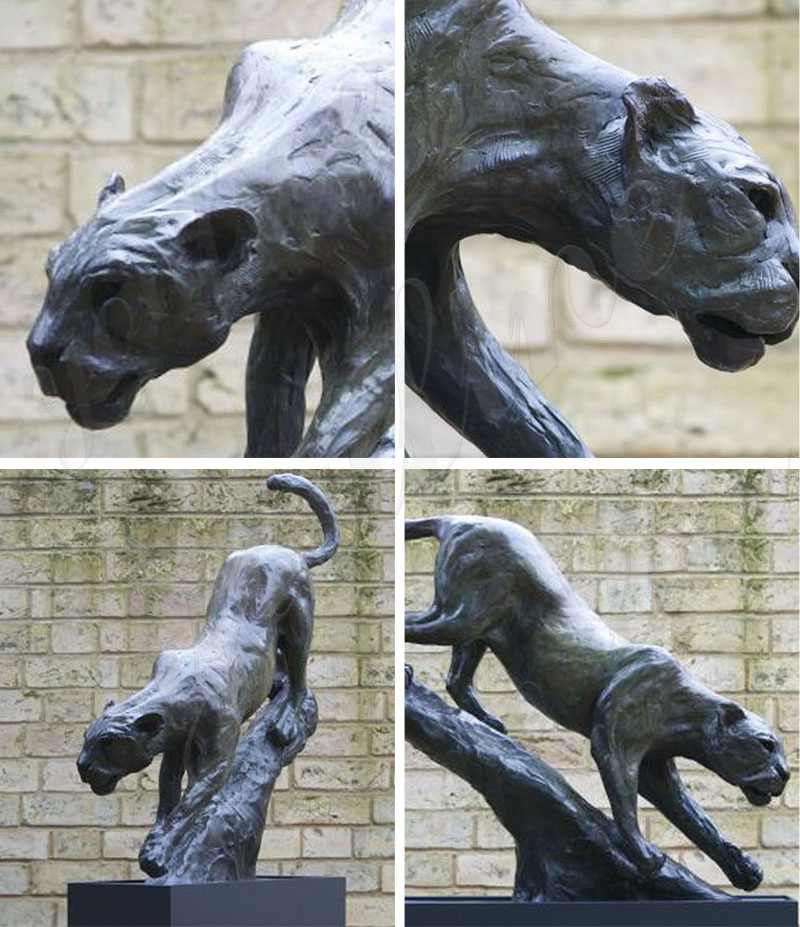 Our Casting Technology: Lost Wax Method
We use the traditional and ancient lost wax method to make this large black bronze leopard statue. As we all know, the lost wax method is one of the most primitive and oldest casting methods for making bronze sculptures. As a copper casting factory with a long history, our factory continuously improves the casting process of the lost wax method to improve the quality of the sculpture and make the details of the sculpture more vivid and realistic.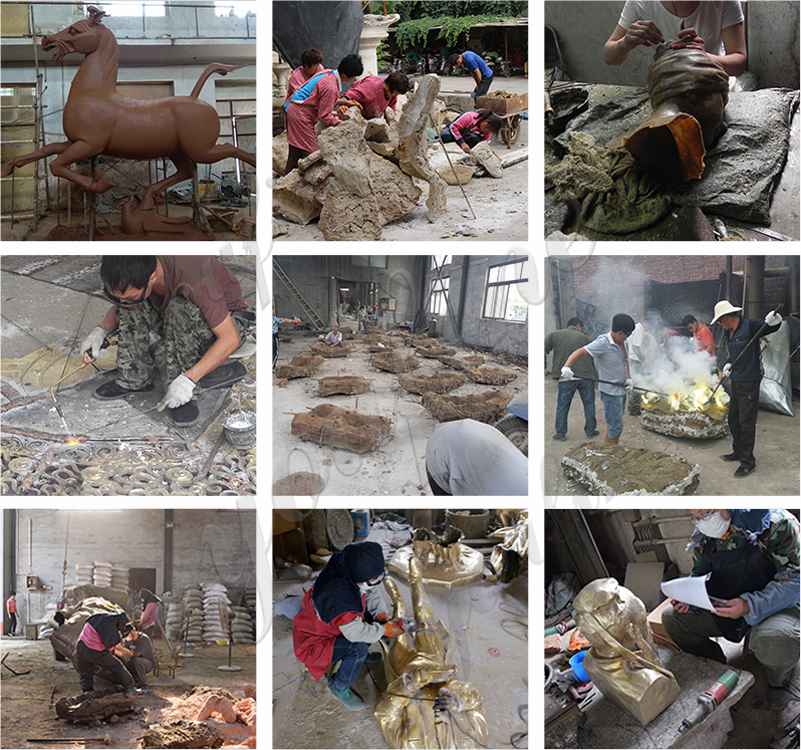 Our advantage: using chemical coloring
In addition to continuously improving the casting process of the lost wax method to improve the quality of black bronze leopard statues. All our bronze sculptures will be chemically colored. The coloring of the sculpture is like a bartender making a bartender, mixing a variety of pigments, and then mixing up the color that the customer likes. Finally, our professional color masters would color the sculpture. Chemical coloring can ensure that the sculpture is very natural, and the color can be maintained for a long time.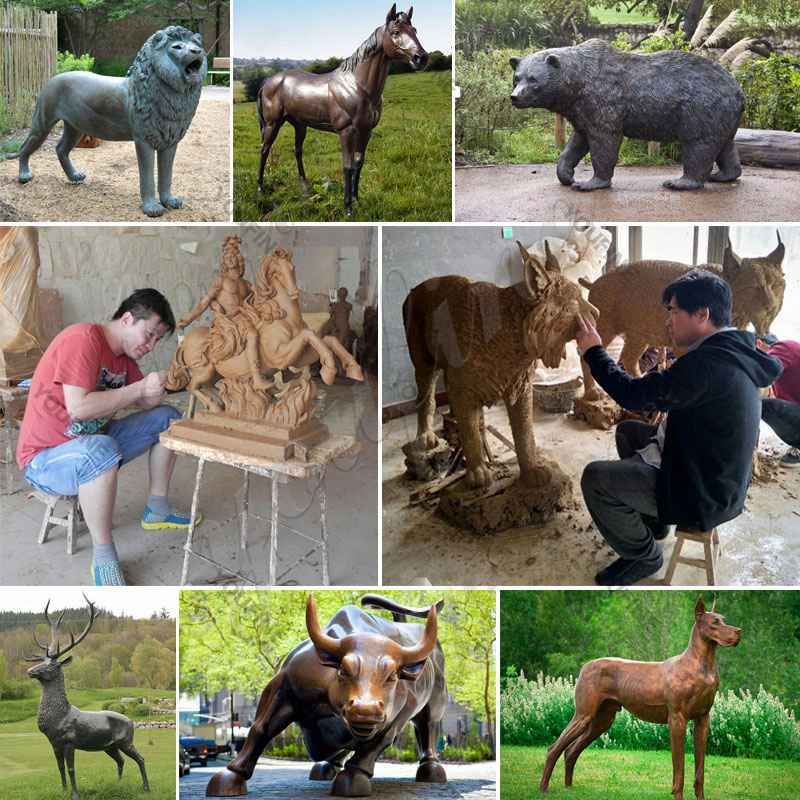 More Designs of Bronze Animal Statues:
You Fine Bronze Foundry has a variety of bronze animal statues to choose from. Such as bronze horse statue, bronze bull sculpture, bronze deer sculpture. And bronze eagle sculpture, bronze dolphin sculpture, bronze dog statue, bronze wild boar statue, bronze eagle sculpture. As well as bronze leopard sculpture, and other animal sculptures. We have thousands of bronze animal molds that you can use for free, and we can also customize them for you.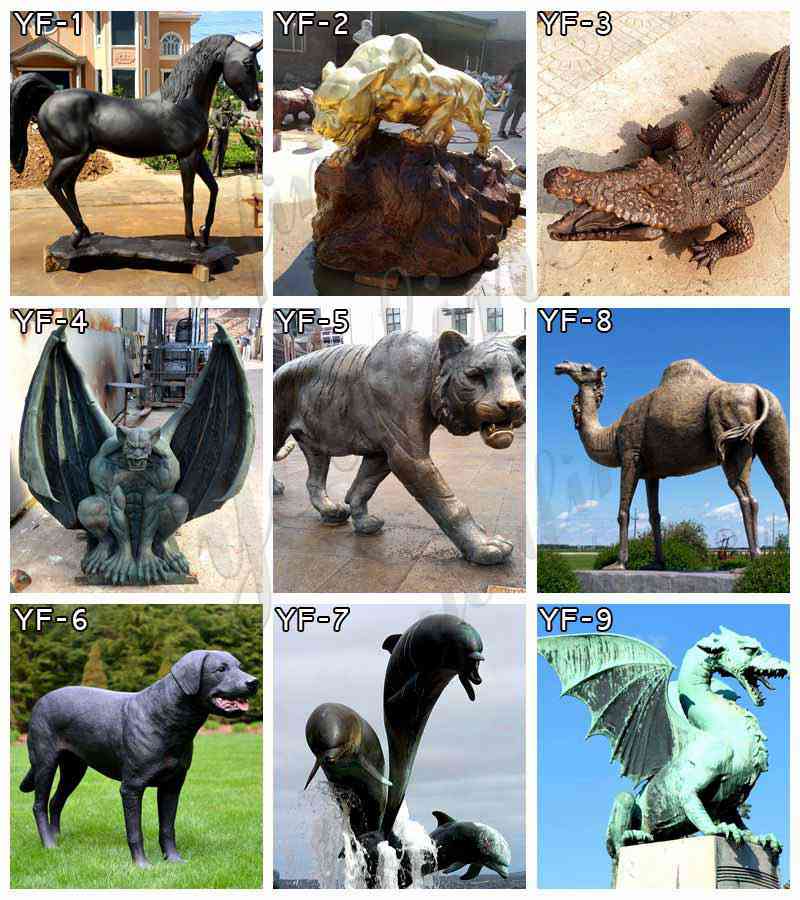 Our outdoor black bronze leopard sculpture must be a perfect collection. Large sculptures can be placed in any outdoor space. Not only are our sculptures of high quality, but also the prices are very favorable, please contact us in time for the latest factory prices.